Lamps with a Pop of Designer Color: Color Plus Lamps
I love beautiful table lamps don't you?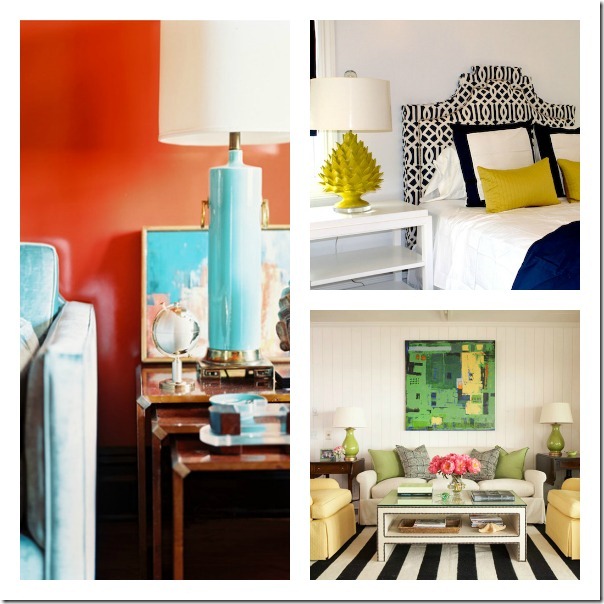 Table lamps are not only functional lighting sources, in my mind they are the jewelry of room!
Like these beauties from Lamps Plus in 60 + designer colors!
Color + Plus™ lamps in designer colors
Each of these colored table lamps completely transforms the space and offers a focal point as well!
So now you've seen the impact that colored table lamps have, but where do you find quality lamps that will fit your style/your space?
Lamps Plus is an online source for completely customizable table lamps! It's so easy! Pick your base color and a shade color/pattern to coordinate.
These beautiful lamps provide the following features:
-Bases handcrafted by artisans in California
– 60 + Designer lifestyle colors…
– Crisp white or color coordinated shades
So when decorating with these pretty lamps not only will you achieve a stunning pop of color in your space, you'll also find inspiration for paint colors too!
Take a look at how I have used a white table lamp in my living room for ambient lighting:
This space is a place I like to read, watch TV, relax and chat with my friends over a cup of coffee so great lighting is key.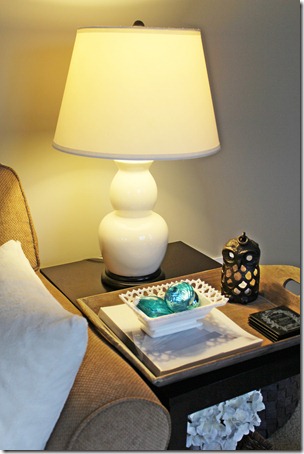 Now look at the difference this space would look with one of these Color + Plus™ lamps in designer colors!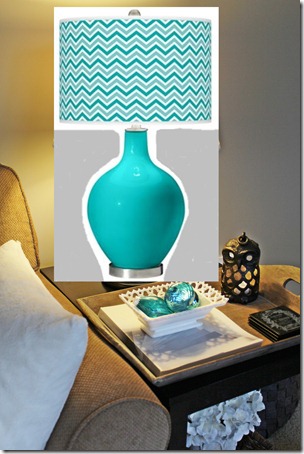 Beautiful and functional lighting is key for the holidays…Holiday house parties and board games with the family all require ambient lighting. See how you can make your space extra special for the holidays with these stylish lamps!
Before and After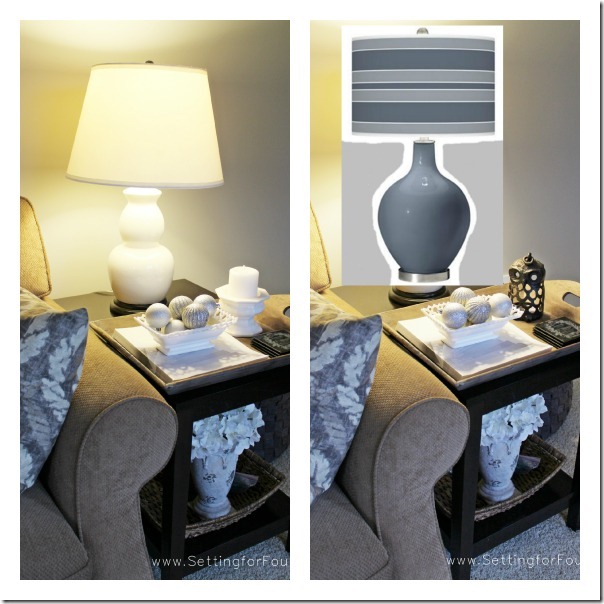 Before and After: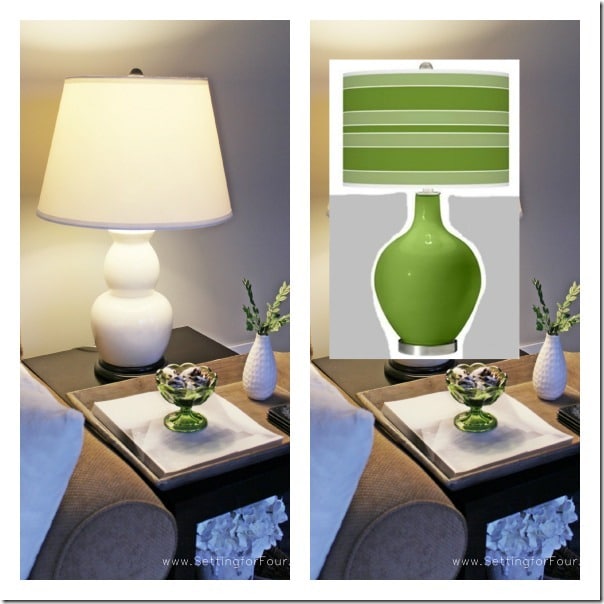 It's really amazing how creative you can be with these lamp bases and coordinating shades!
So release your inner designer and try Color + Plus™ lamps in designer colors to give your space a touch of on-trend style and presence!