Palm Paradise Trend Alert – botanical prints are bold and tropical this year!
With summer in full swing, I've rounded up the best of the bunch to add a tropical twist to your home and wardrobe.
There's something about palm prints that seems so carefree and spirited!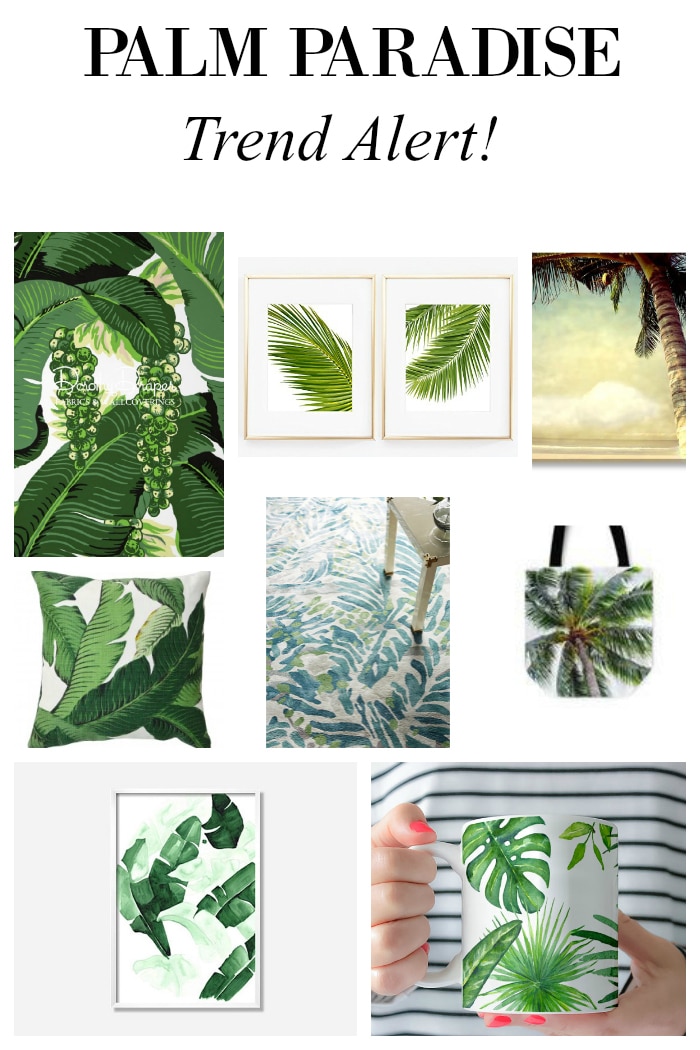 This post contains some affiliate links for your convenience. Click here to read my full disclosure policy.
Palm Paradise Trend Alert
Click on the image to shop the looks!

Aren't these palm prints fun?!
I'm also sharing some decor tips on how to mix bold prints into your home with style!
How to mix patterns like a pro!
Mixing prints can be confusing but there are some simple design rules that are easy to follow!
Pair these palm prints in your home with complimentary solids, stripes and geometric patterns – here's how: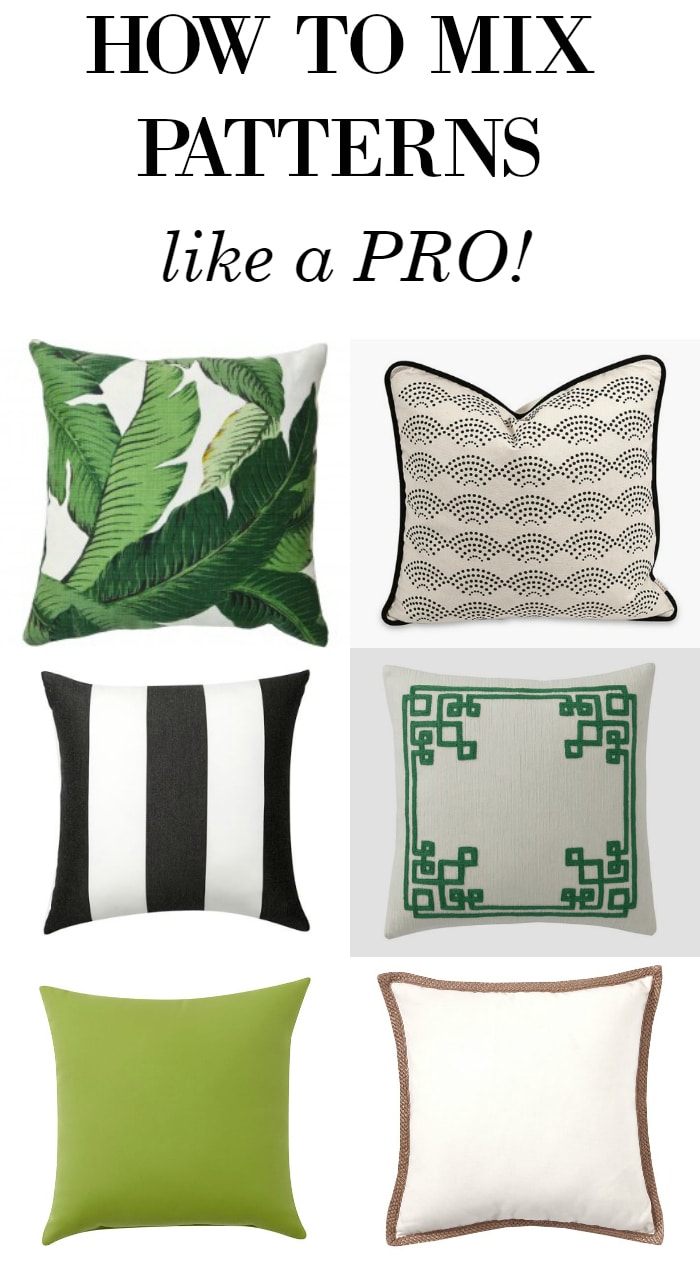 Click on the links below to shop these pillows!
Black and white awning stripe pillow
Let's look at the collage above – when mixing patterns it's helpful to follow these 5 rules….so your room looks put together, not chaotic:
 – Pair large scale prints with small scale prints (banana leaf pattern with the dotted pattern).
– Keep one color the same (banana leaf print, geometric print and the white with natural trim pillow can all be mixed since they all have white in them)
– All patterned prints look great paired with solids! (banana leaf print with solid white with natural trim)
– Mix 2 patterns with a solid (banana leaf pattern and black and white stripe with green solid)
– Coordinate geometric and bold patterns with stripes (banana leaf print with black and white awning stripes)
I hope you enjoyed this Palm Paradise Trend Alert post and now feel more comfortable about mixing prints!
More Design and Decor Ideas: