A visually appealing, well 'designed' room is based on harmony and balance of color. A design 'rule of thumb' to create a space that flows is to use the 60-30-10 color rule. This combination of colors creates rooms that are cohesive and visually interesting.
So how does the 60-30-10 rule work? 60% of a room can be filled with a dominant colour, 30% with a secondary colour, and 10% with one or two accent colours.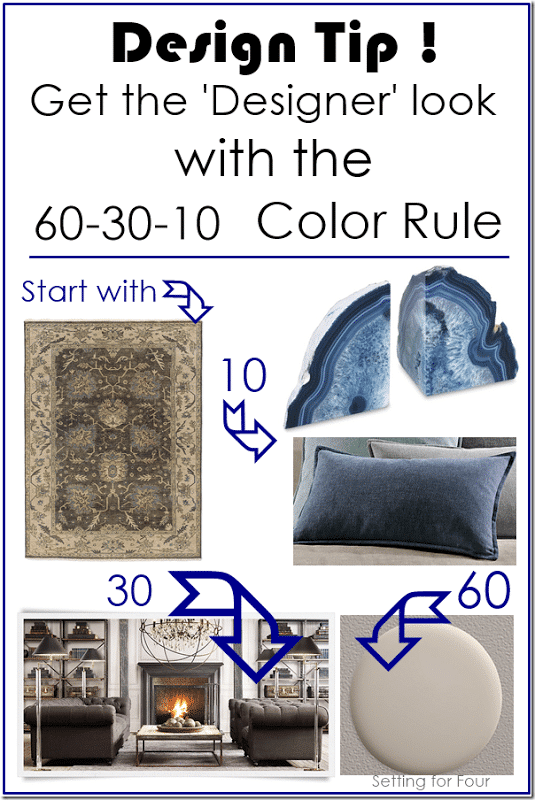 Why three colors? Because too many colors in a room will create a visually 'loud' space. Remember, we are trying to find harmony and balance!
In a room this usually achieved by:
60% of the room's color (dominant color) will be on the walls.
30% of the room's color (secondary color) will be in the rugs, furniture, textiles and upholstery.
10% of the room's color (accent color) will be in the artwork, photo frames other decor accessories.
So let's put this into practice using a beautiful rug for your living room as inspiration: the Ayla Rug from Restoration Hardware in Grey.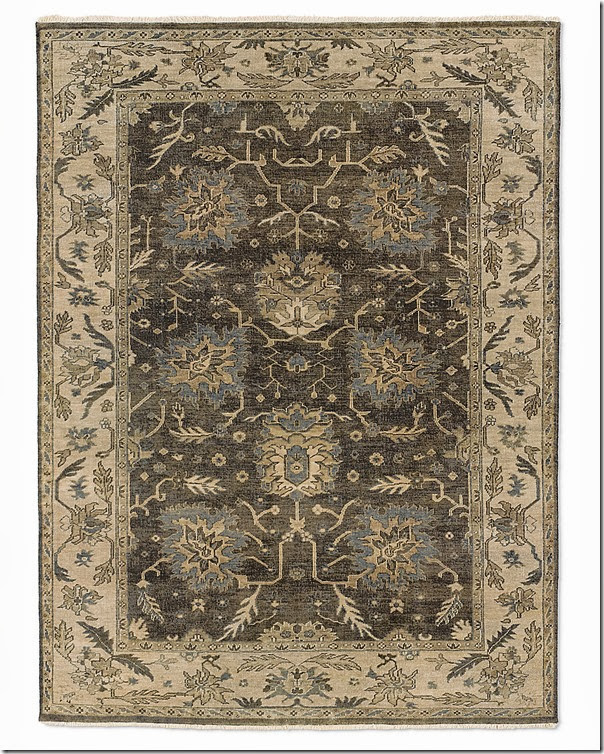 1) Start by choosing your wall color: this will be your dominant color, 60% of your room. Let's choose the light grey in the rug, such as Restoration Hardware Stone, for the wall color.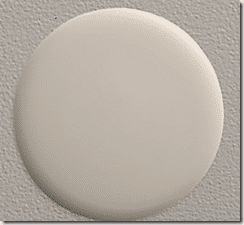 2) Next choose a secondary color which will make up 30% of the room. Let's use the dark charcoal grey color that's in the rug! Use this color for your living room sofa:
Restoration Hardware
3) The last color choice is the accent color which will make up 10% of the room. Let's choose the gorgeous blue color in the rug for pillows and accessories!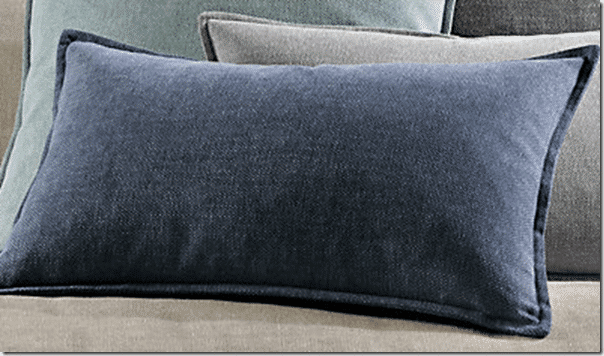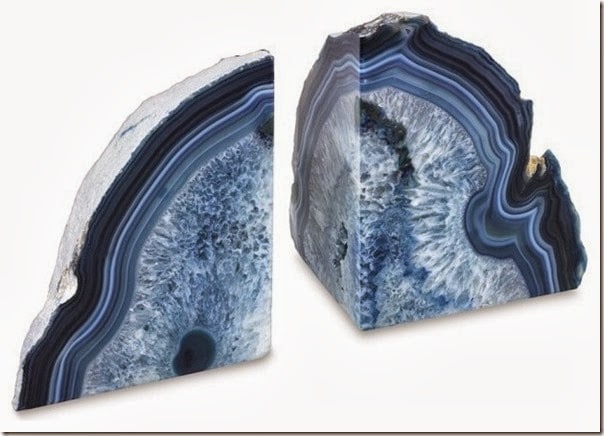 That's the 60-30-10 living room color plan! 60 % light grey, 30 % charcoal grey, 10 % blue. Of course you could apply this to other color combinations too!
What do you think of this design 'rule of thumb'? Do you find it helpful?
** You can also check out my Design Tip: How to Pick the Perfect Chandelier Size and Printable Size Guide **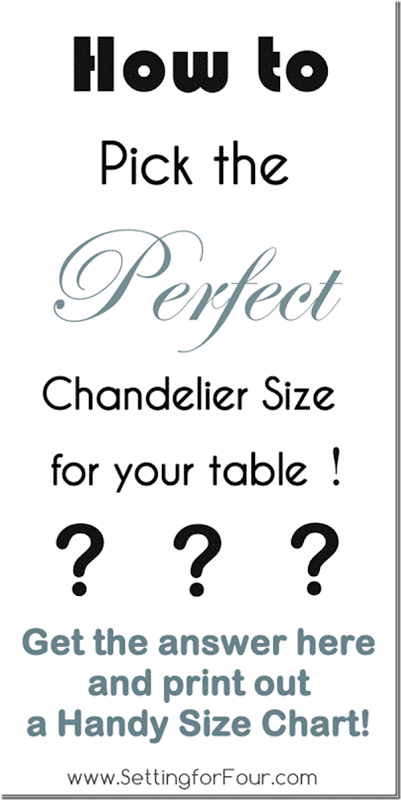 ~ ~ ~ ~
Have you just discovered Setting for Four?
If so, I'd love for you to follow me by email so you never miss an update! Click below!
Or follow along with me here !:
* Thank you SO much for coming by for a visit! I love to hear all of your comments! *
Heather
Written by Heather at Setting for Four
Setting for Four is a home design, décor and lifestyle blog. Focus is on home renovations, crafts, DIYs, tutorials, recipes, as well as family friendly design and decorating ideas that won't break the bank or sacrifice style.

You can find Setting for Four on Google+
Sharing at: