Inspiring DIY projects for your home! Beautiful DIY home decor & DIY home remodeling projects with easy to follow tutorials.
Follow me on Instagram for Design and DIY ideas!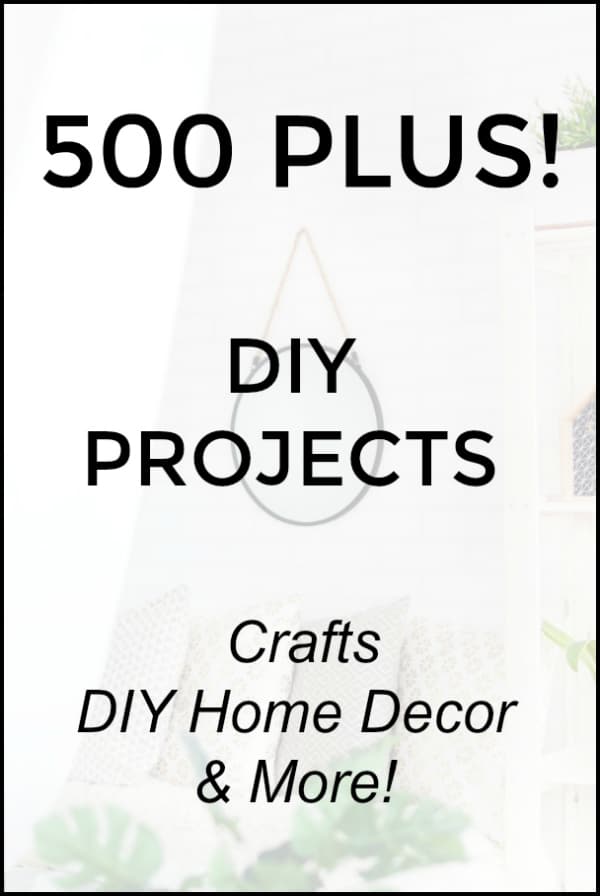 Do It Yourself projects are so fun to make! Creating crafts for the kids, for the home and for the holidays is a fabulous hobby and great way to save money. Making projects from the heart with your own two hands brings special meaning to everything you create! Be inspired by these easy and exciting DIY's including sugar scrubs, DIY art, printables, crafts for the kids, adult DIY projects, holiday banners, wreaths, ornaments, candles and more! I also love improving our home with home maintenance DIY's, home remodeling and home renovation projects. Do it yourself projects improve the aesthetics of a home and increase the value of a home as well! Wether they involve a hammer or a drill, paintbrush or staple gun home DIY's are a fabulous way to add personality to a boring builder's home! Make your home yours with these simple DIY's that anyone can do!