Merry Christmas everyone!! I hope you all have a joyful, relaxing holiday with your loved ones and family! I'm so very thankful for you visiting Setting for Four, your support, for your lovely comments that you share with me and for being a part of the Setting for Four family! I'm so very grateful for your time and I can't wait to share lots of decor ideas, DIY projects and recipes with you in 2018!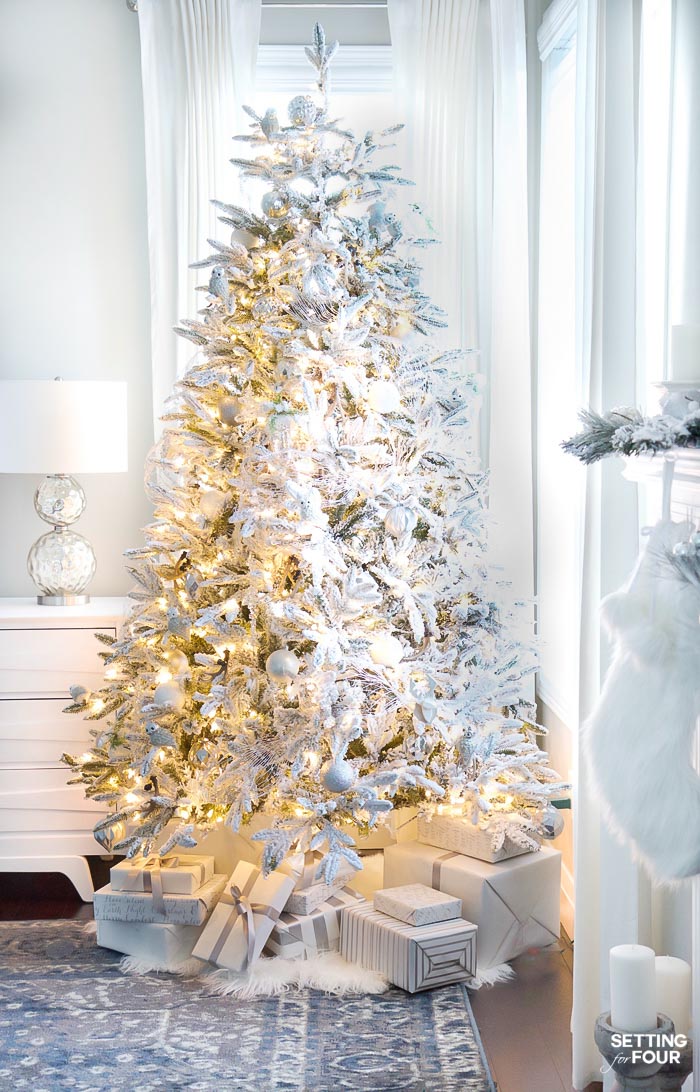 This tree is the GE Alaskan Fir flocked Christmas tree that I bought at Lowes.
Enjoy your Christmas Day – here is a delicious recipe to make this week when you want a change from turkey and ham!