Welcome to my Online Decorating Services!
Need decorating help? Stuck with a room's decor or layout? Need advice on the perfect paint color for your room?
I can help solve your decorating challenges and together we can create the beautiful home you've dreamed of!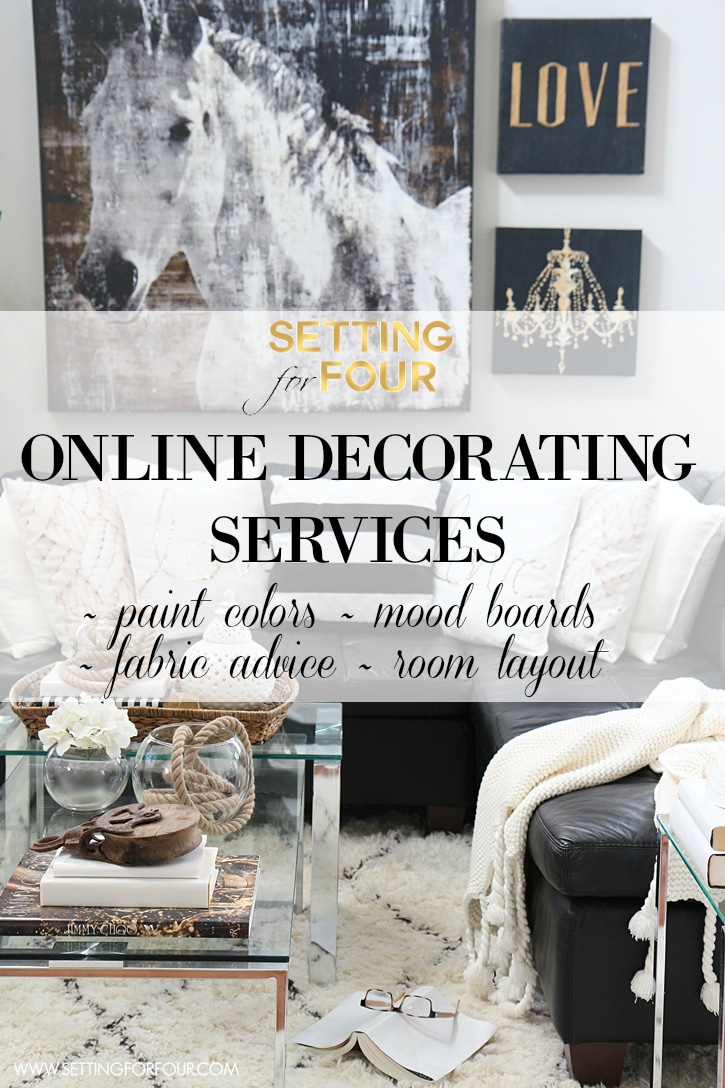 Ready to kick up your home's style up a notch?
Schedule your complementary 15 minute Home Style Success Session phone call with me today! Click on the button below.

Here's a look at my design background:
I am an Interior Decorator and a interior stylist for top decor brand's such as Wayfair, Birch Lane, Mikasa and World Market. On this Design and Lifestyle website I have documented the rooms I have designed and decorated in my home. See my House Tour page for a look at my home.
My rooms and vignettes have been featured in design and decor magazines in print and online such as Inside Out magazine, BetterHomesandGardens.com and CountryLiving.com
What clients are saying:
I love the design! Thank you for sharing your talents with me and getting back to me so quickly with such a lovely design. I appreciate your detailed email sharing with me the specifics of the design as well. It was so very helpful. Thanks again! I am off to start shopping! Kristy D.
You may be wondering – so how does this work?:
You book your complementary Home Style Success Session with me – just click on the Book Now button above to make the appointment!
1. In the complementary 15 minute phone call ( I'll call you ) we'll discuss your decorating concerns. Then you'll book a consult with me if you'd like to work together!
2. Next you'll send me a few pictures of your decorating dilemma, answer an easy, short decorating style questionnaire that I'll email you. This will tell me what your likes and dislikes are (don't worry if you don't know you're decor style – I'll help you figure that out!)
3. I work on your design and create a plan for you that will solve your decorating concerns and kick your home style up a notch!
4. I'll email you the complete design plan and we chat on the phone to discuss it as well as the answers to fix your design problems.
~ ~ ~
See examples of the rooms I've decorated and the online decorating services I offer including:
1. Advice on specific decorating questions:
Just have a single question regarding the correct size of carpet you need? Finding the perfect paint color for your room or front door?
I can help you with that!
See my paint colors here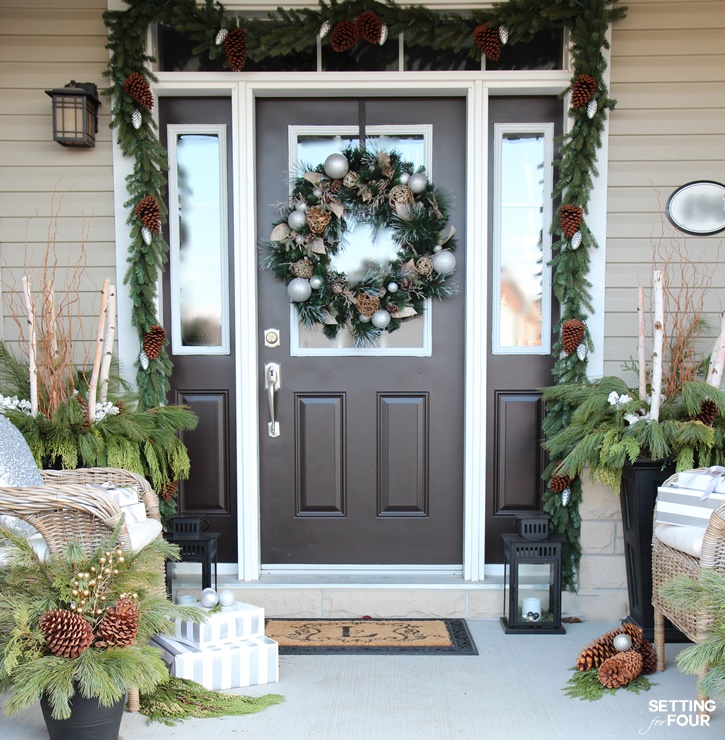 2. Room layout assistance
I'm a military wife who has moved MANY times into homes with all kinds of sizes and shapes…..with the same furniture!
So I've developed an experienced 'eye' for room and furniture layout and can find fabulous solutions for your furniture placement dilemmas in open concept homes and odd shaped rooms!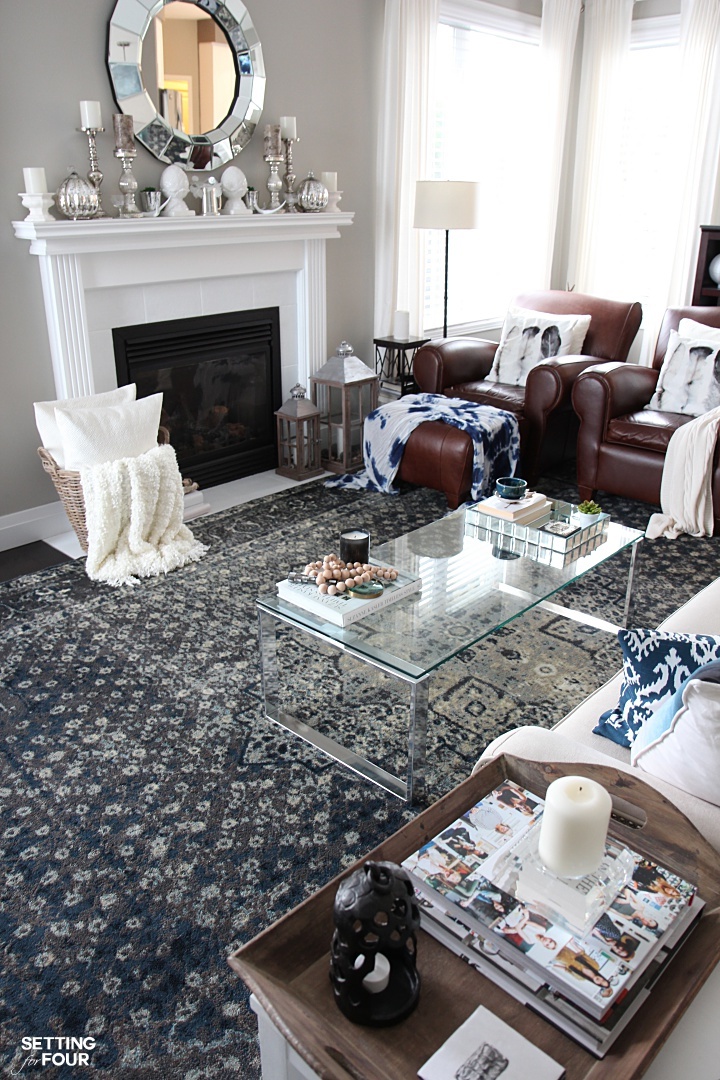 3. Fabric Selection
This client wanted to keep her existing furniture and wall colors but wanted to update curtains and pillows.
New drapery and pillow fabrics were chosen for here kitchen and living room spaces to tie the two rooms together and coordinate with her existing wall and furniture colors.
The room pictures are what she emailed me and I chose the fabric patterns and colors based on her spaces and style.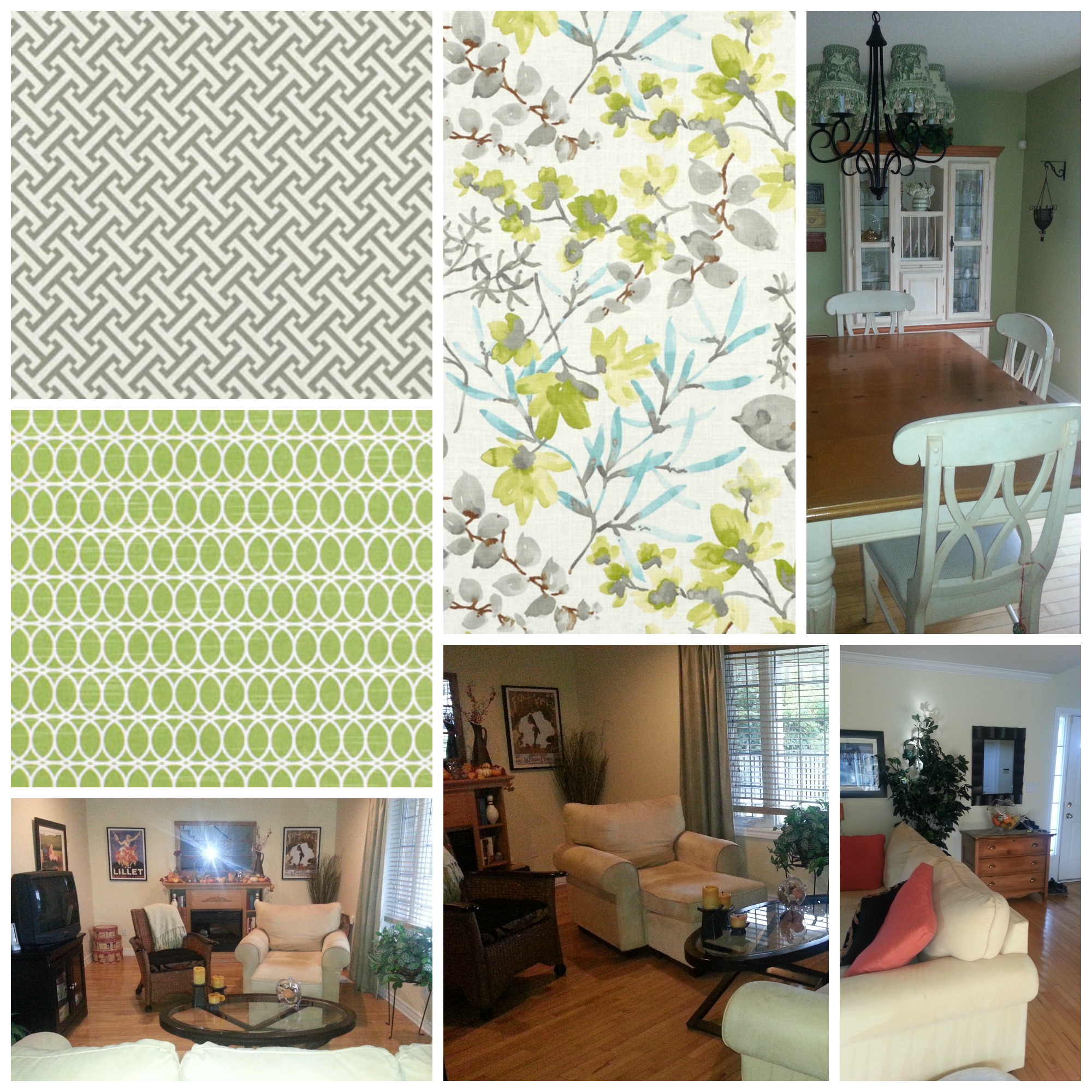 4. Paint color advice
I helped this client choose a new color for her kitchen based on her existing cabinet color, flooring and countertop color.
Before – the wall color was green.
After – the color I chose for the client's kitchen is BM Wythe Blue – she loves it and so do I!
This gorgeous shade of blue works well with her sandy colored flooring and beige counter top and creamy white cabinets.
It also plays up her reclaimed wood artwork and really brightens the kitchen and makes it look more spacious!
5. Moodboards with Resource List
I can create a moodboard with a resource list for you so you can shop for the items yourself and give your room a whole new look!
Home Office design and mood board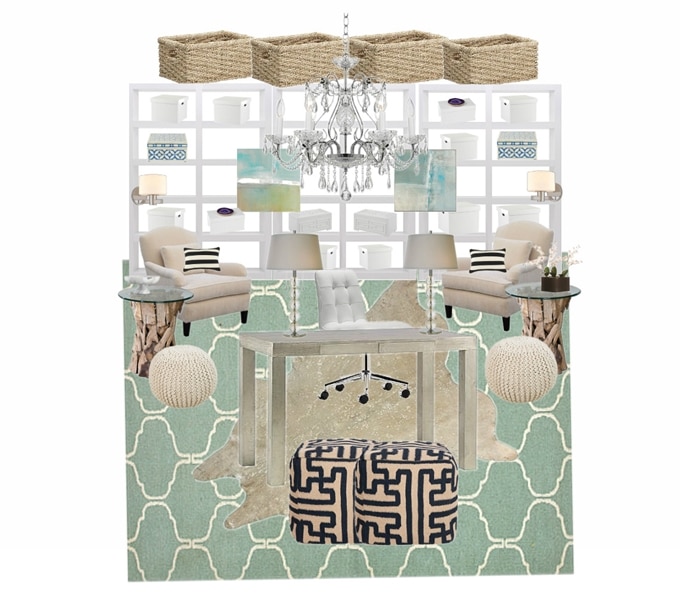 A Dining Room Makeover: furniture and decor shopping list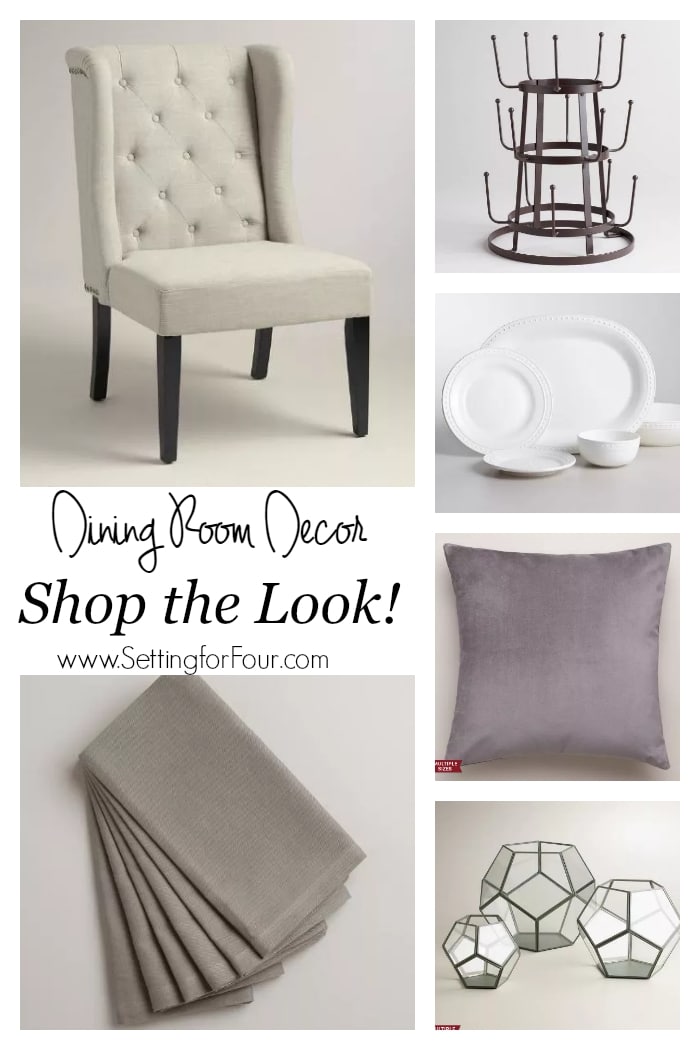 My entryway design: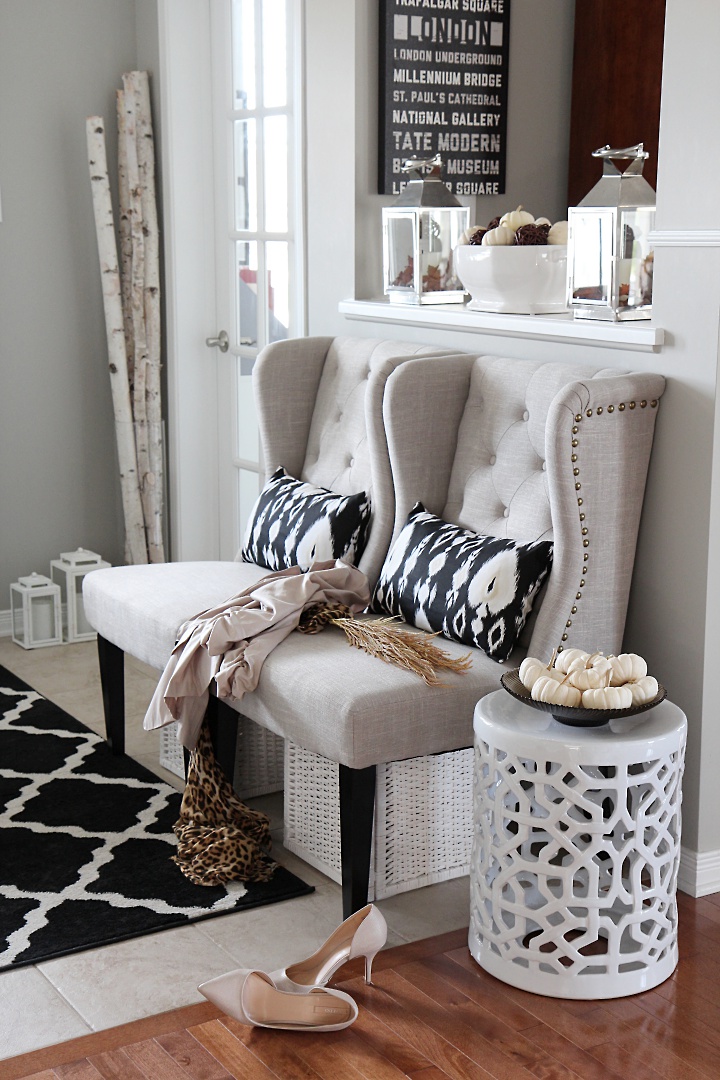 Let's kick your home style up a notch!
Schedule your complementary Home Style Success Session with me today! Click on the button below.

….
Don't forget to Subscribe to Setting for Four to get all of my FREE Decor tips, DIY Home Inspiration and Delicious Recipes!
And you'll receive my FREE Decorating Guide: Best Sources for Stylish Decor on a Budget!