Welcome to my Online Decorating Services!
Need decorating help? Stuck with a room's decor or layout? Need advice on the perfect paint color for your room?
I can help solve your decorating challenges and together we can create the beautiful home you've dreamed of!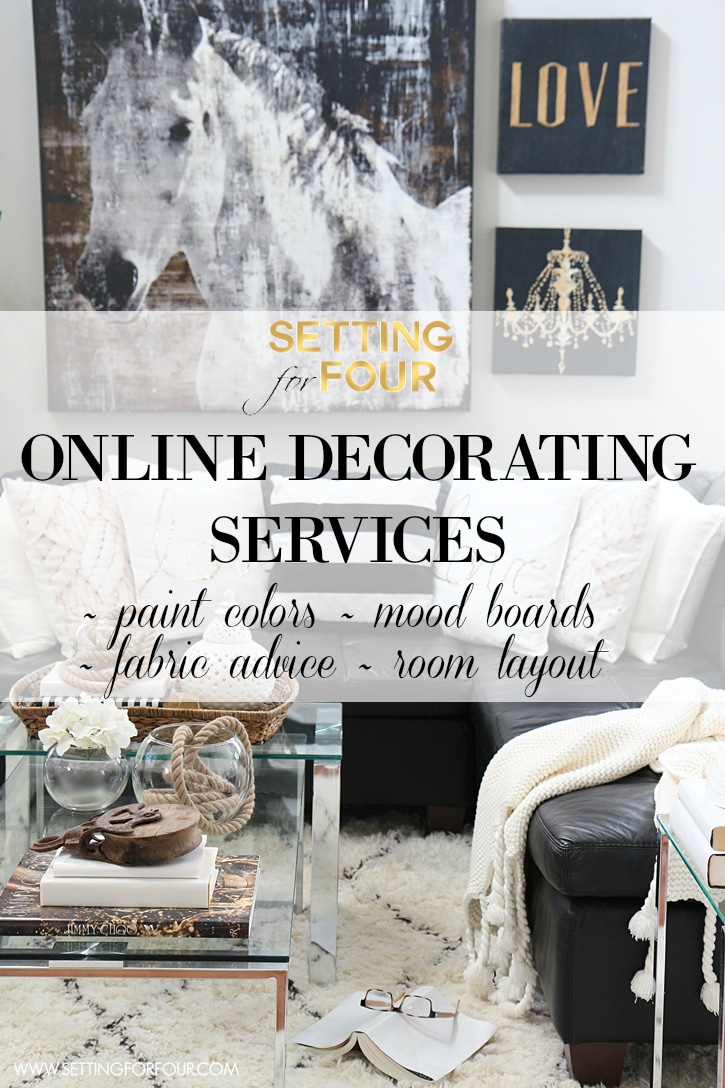 Ready to kick up your home's style up a notch?
Email me at [email protected] – let's create a home you love!
Online Decorating Services and Color Advice
Here's my design background:
I am an Interior Decorator and a interior stylist for top decor brand's such as Wayfair, Birch Lane, Mikasa and World Market. On this Design and Lifestyle website I have documented the rooms I have designed and decorated in my home. See my House Tour page for a look at my home.
My rooms and vignettes have been featured in design and decor magazines in print and online such as Inside Out magazine, BetterHomesandGardens.com and CountryLiving.com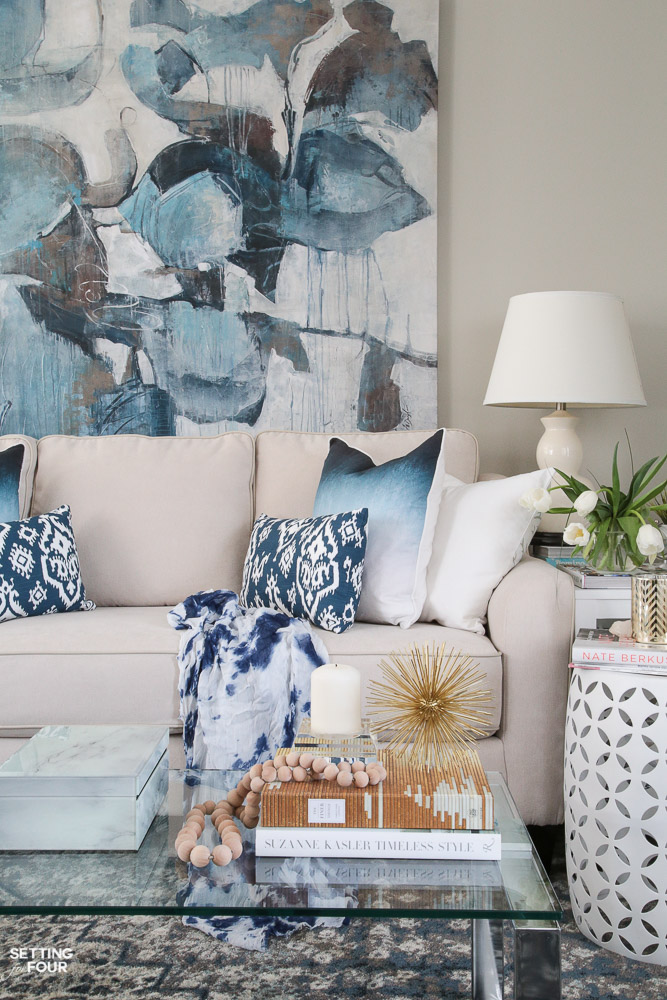 What clients are saying:
I love the design! Thank you for sharing your talents with me and getting back to me so quickly with such a lovely design. I appreciate your detailed email sharing with me the specifics of the design as well. It was so very helpful. Thanks again! I am off to start shopping! Kristy D.
You may be wondering – so how does this work?:
1. You email me at [email protected],com with your decorating concern.
2. I'll ask you some questions about your space, what exactly you want to change and I'll quote you the price.
3. If you decide to work with me, then t you'll send me a few pictures of your decorating dilemma & room and answer an easy, short decorating style questionnaire that I'll email you. This will tell me what your likes and dislikes are (don't worry if you don't know you're decor style – I'll help you figure that out!)
4. I work on your design and create a plan for you that will solve your decorating concerns and create a space you'll love!
5. I'll email you the complete design plan with the solutions to fix your design problem.
~ ~ ~
See examples of the rooms I've decorated and the online decorating services I offer including:
1. Advice on specific decorating questions:
Just have a single question regarding the correct size of carpet you need? Finding the perfect paint color for your room or front door?
I can help you with that!
See my paint colors here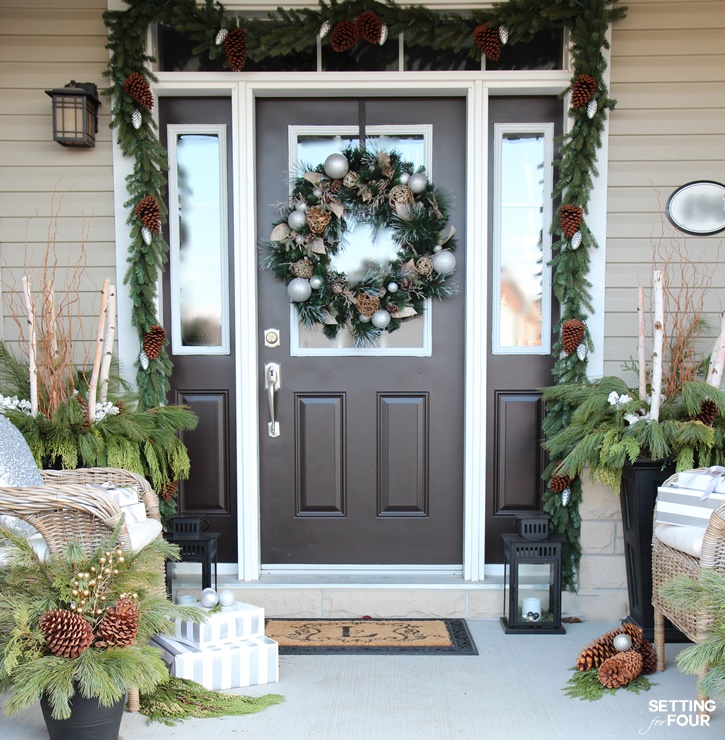 2. Room layout assistance
I'm a military wife who has moved MANY times into homes with all kinds of sizes and shapes…..with the same furniture!
So I've developed an experienced 'eye' for room and furniture layout and can find fabulous solutions for your furniture placement dilemmas in open concept homes, small spaces and odd shaped rooms.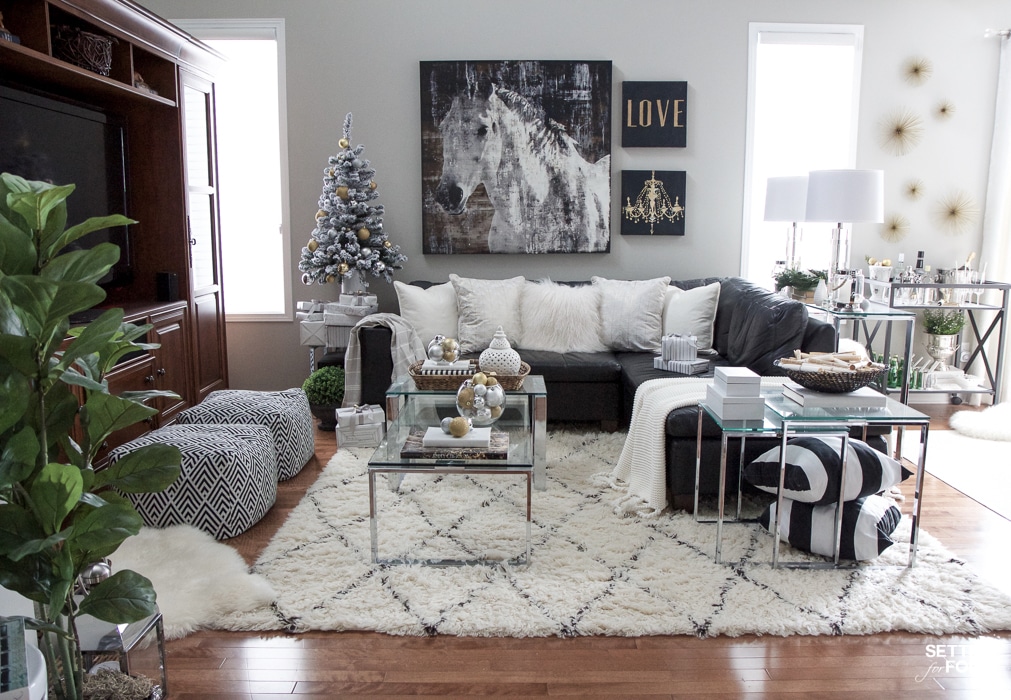 3. Fabric Selection
I can help you choose the perfect fabric to make or buy ready made drapes, bedding, throw pillows and throw blankets for your home!
Guest Room Refresh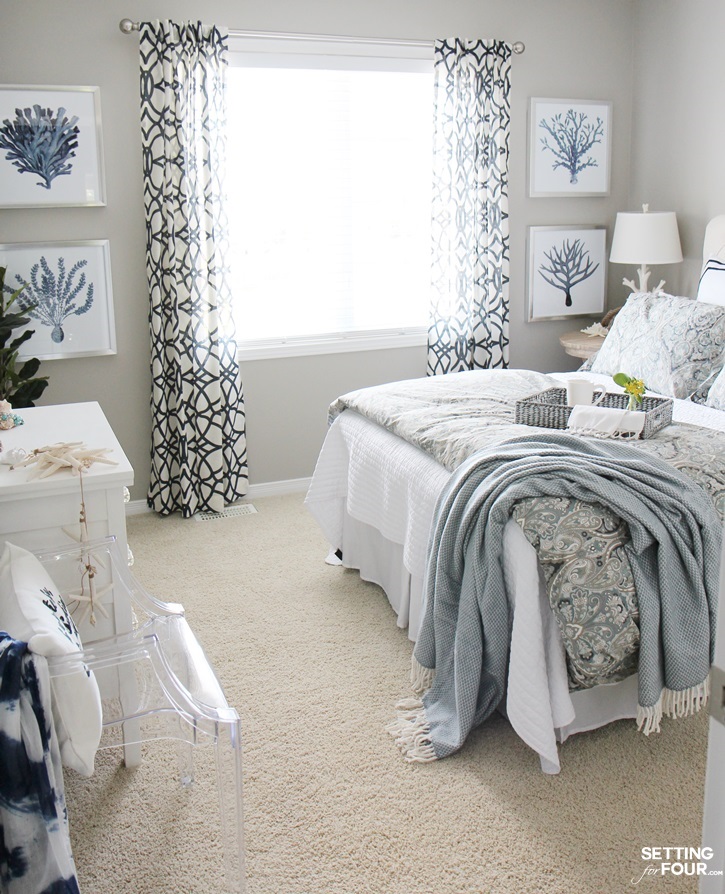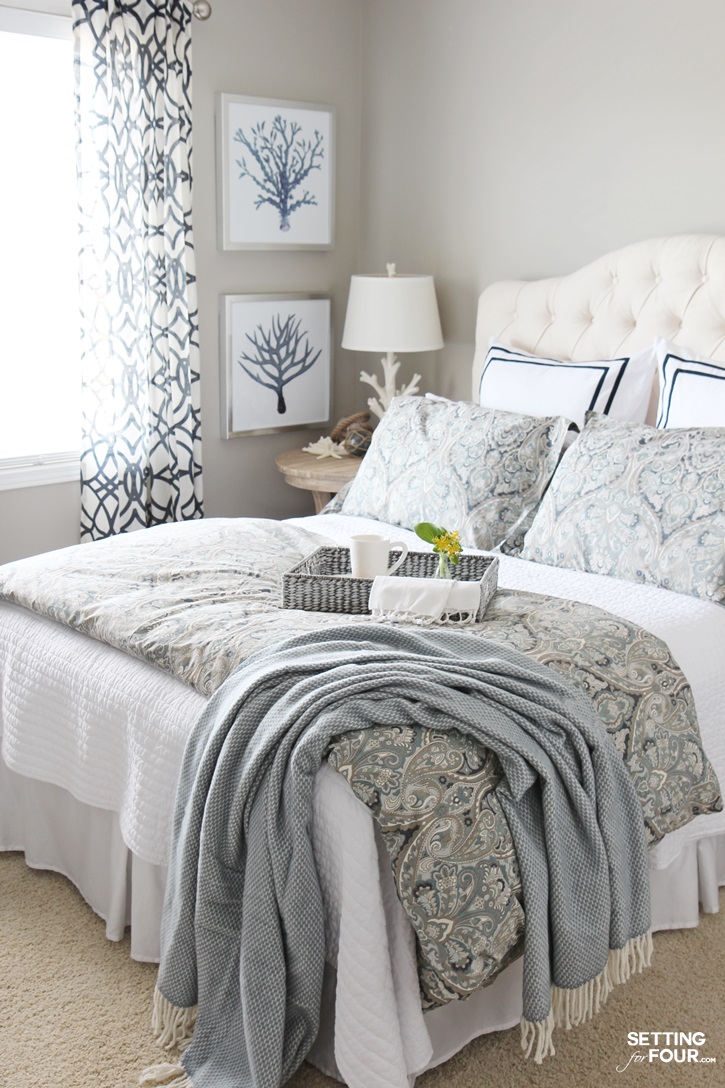 New Bedroom Updates: Juju Hat Wall Decor, Duvet Cover and Lamps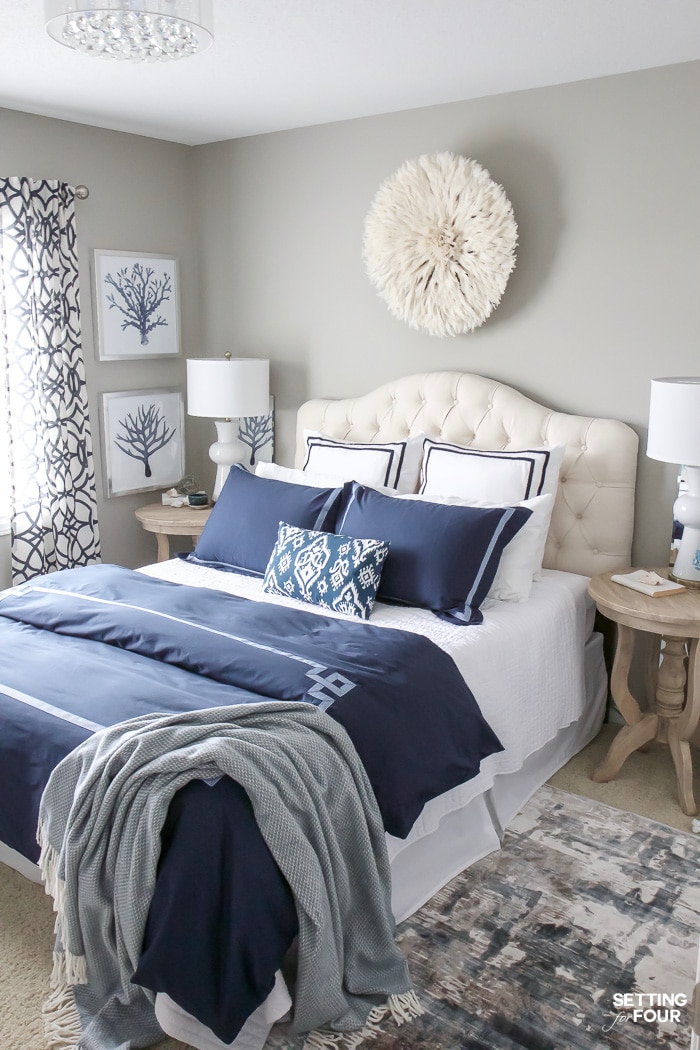 4. Paint color advice
I can advise you on paint colors for your home!
5. Design Boards with Resource List
I create Design Boards with Itemized Resource Lists so you can shop for the items yourself to give your room a new look!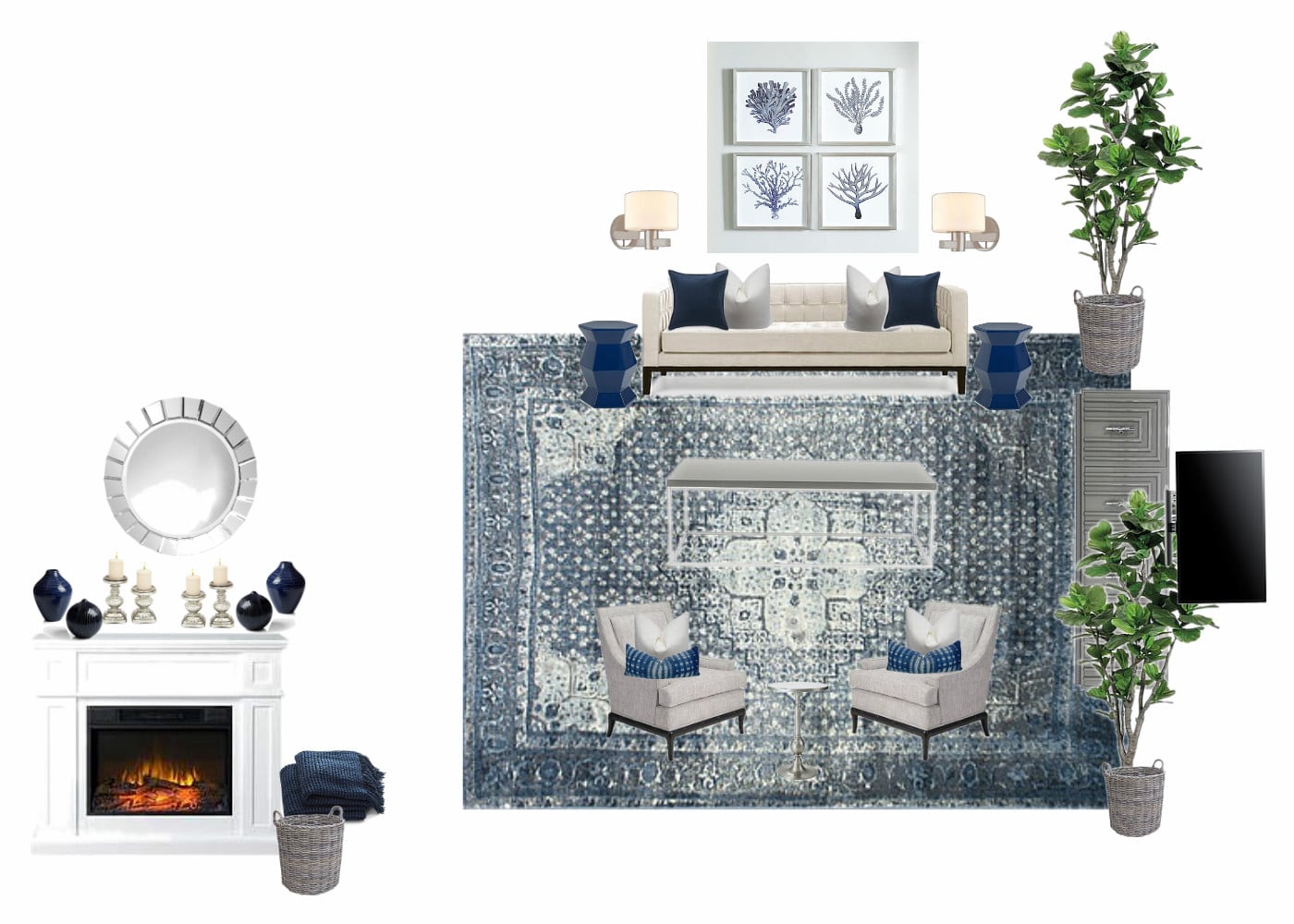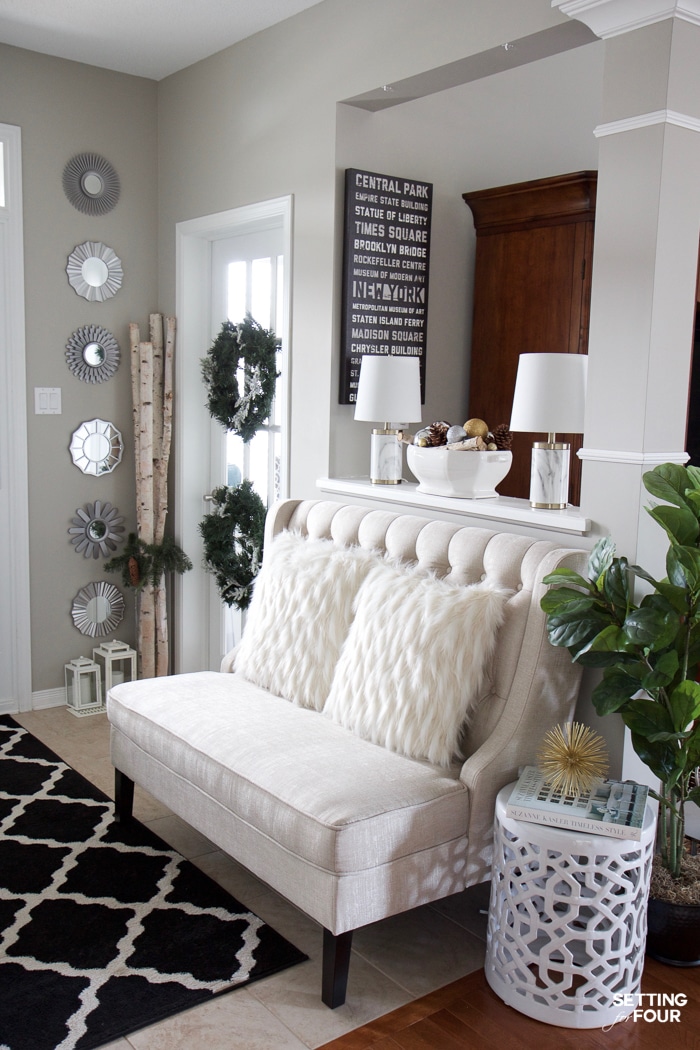 6. Holiday and Seasonal Decor Ideas:
Need help decorating your home and Christmas tree for the holidays? I can help you do that based on your tastes and your style!
Flocked Christmas Tree with Gold, Silver and White Ornaments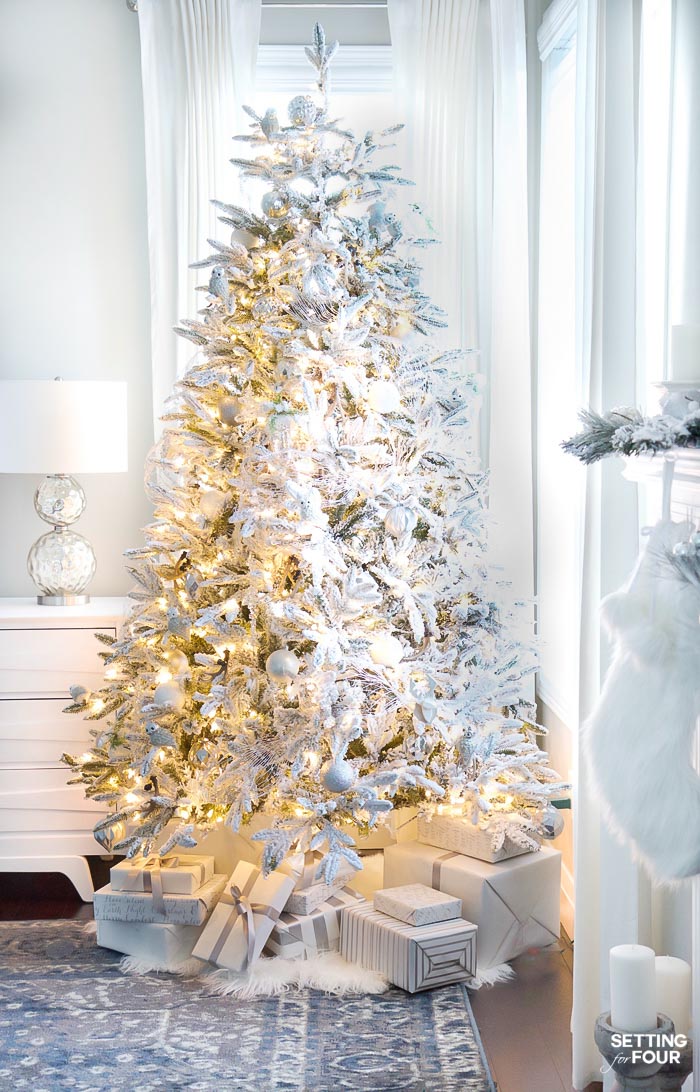 Christmas Mantel Decorating Ideas: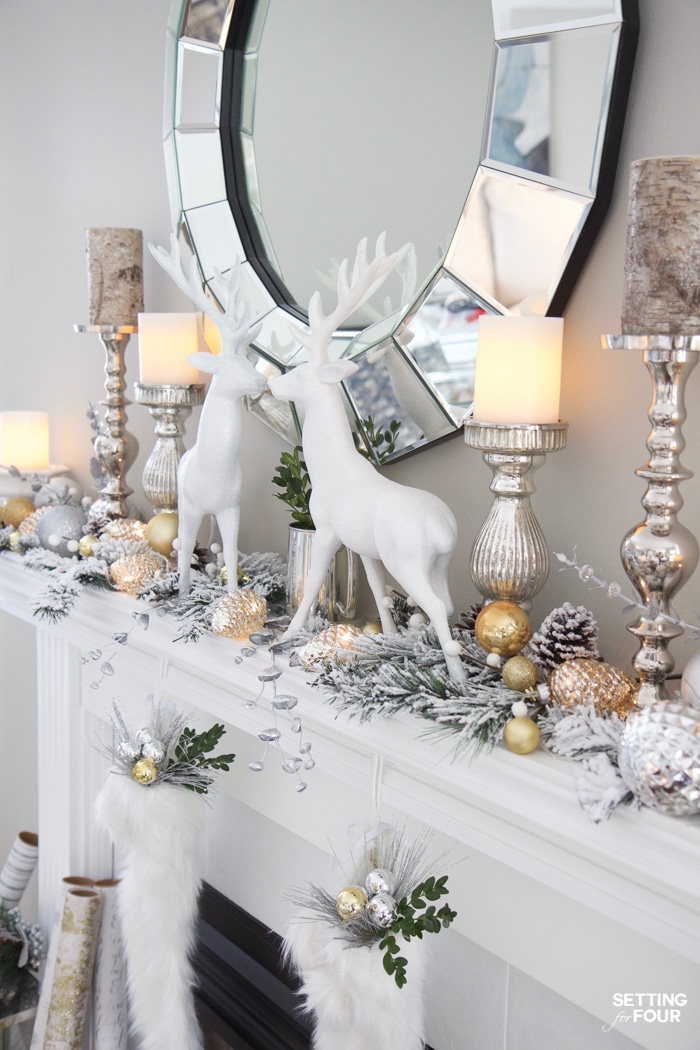 7. Tablescape Ideas for Dishes, Flatware and Centerpiece Ideas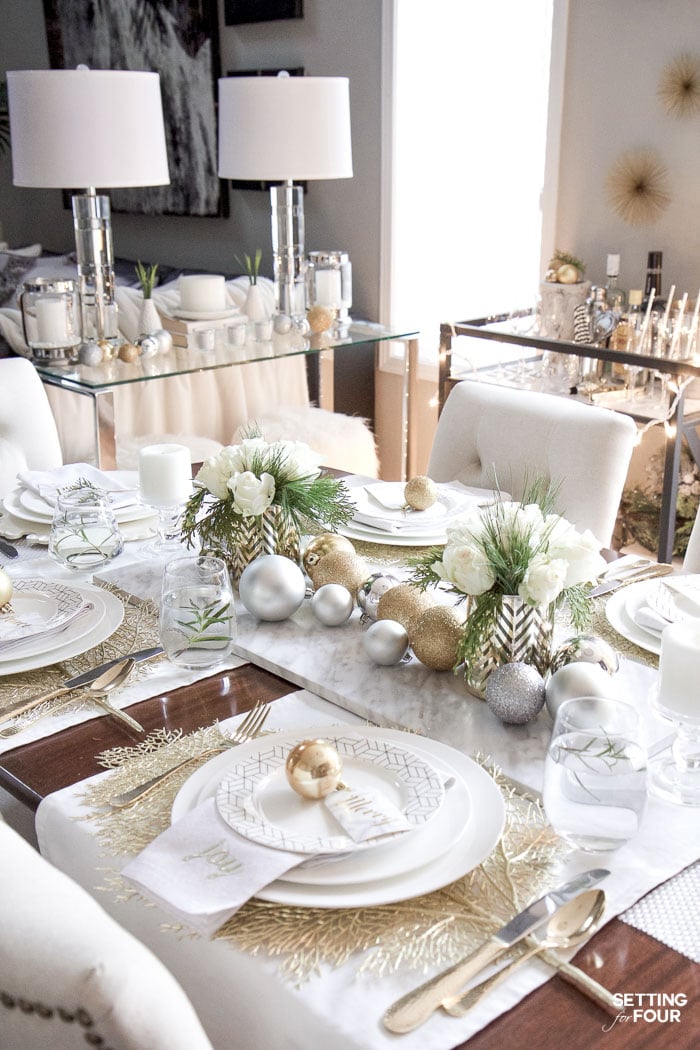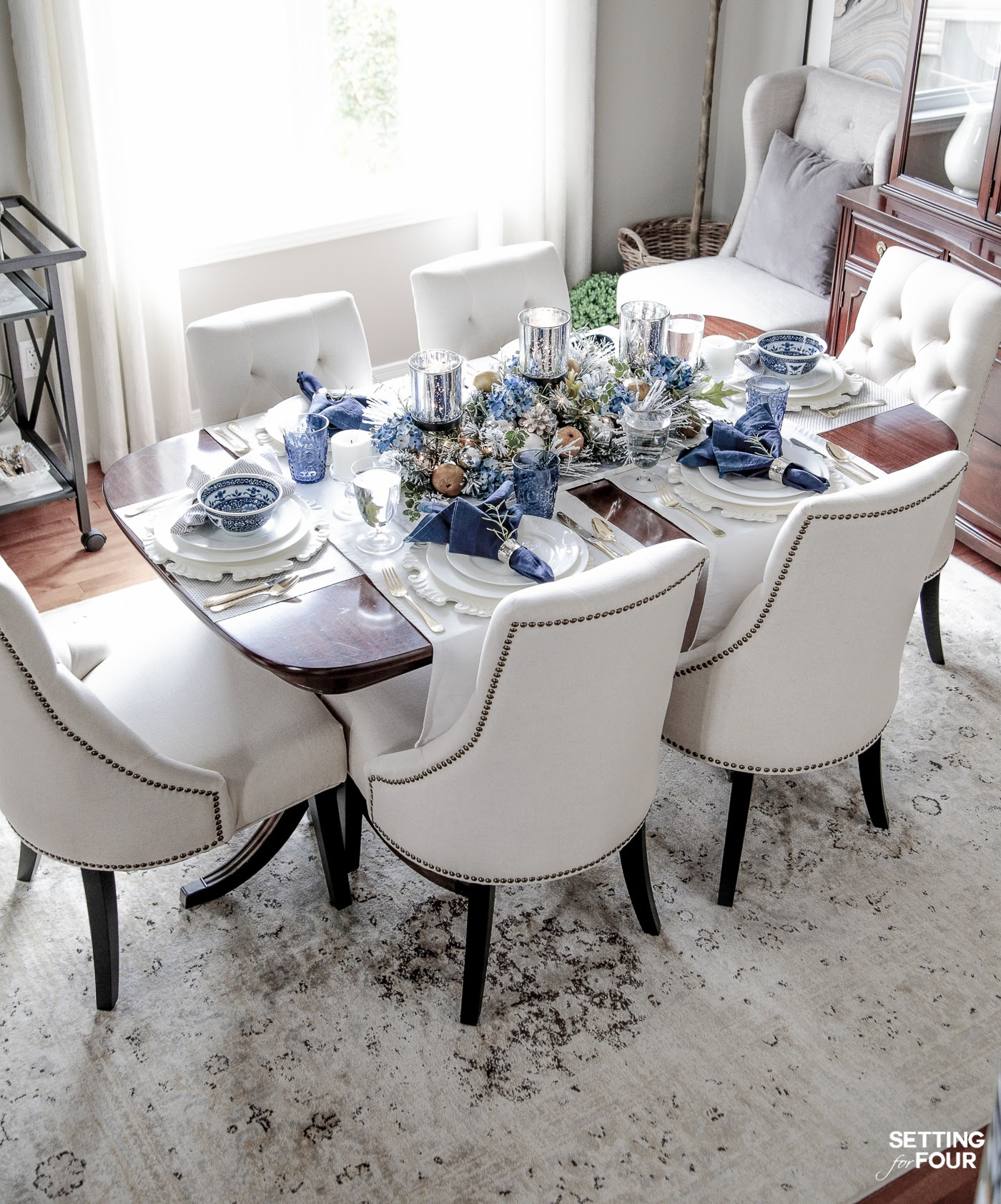 Let's kick your home style up a notch!
Email me at [email protected] – let's create a home you love!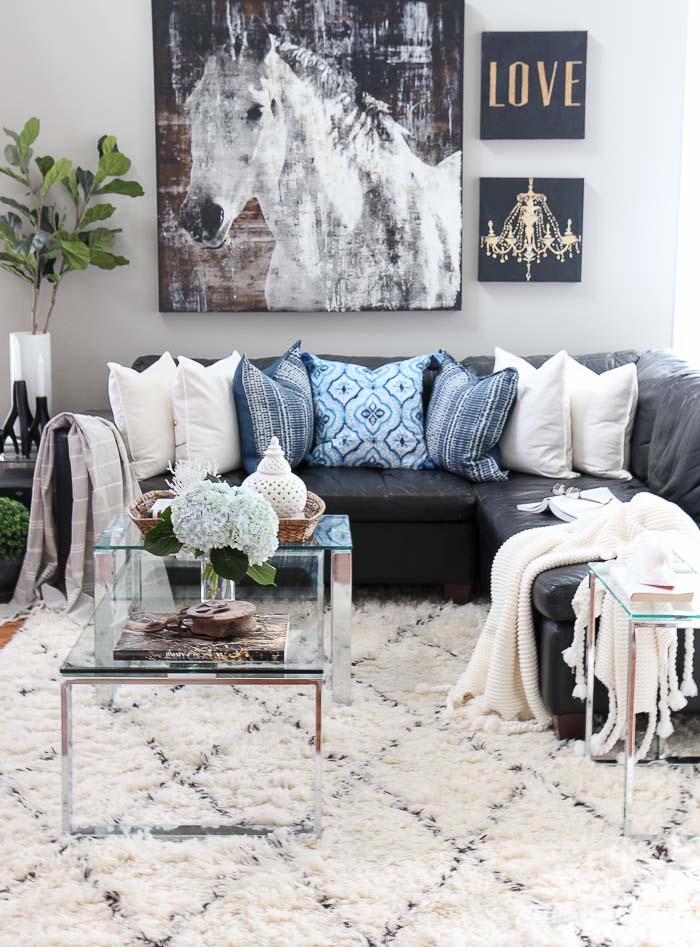 ….
Don't forget to Subscribe to Setting for Four to get all of my FREE Decor tips, Home Inspiration and Recipes!
And you'll receive my FREE Decorating Guide: Best Sources for Stylish Decor on a Budget!