Discover the Most Popular Top 50 Bestselling Paint Colors At Sherwin Williams!
Lots of paint color inspiration for every room in the home and exterior paint colors too! If you're looking for a new paint color this is the place to start!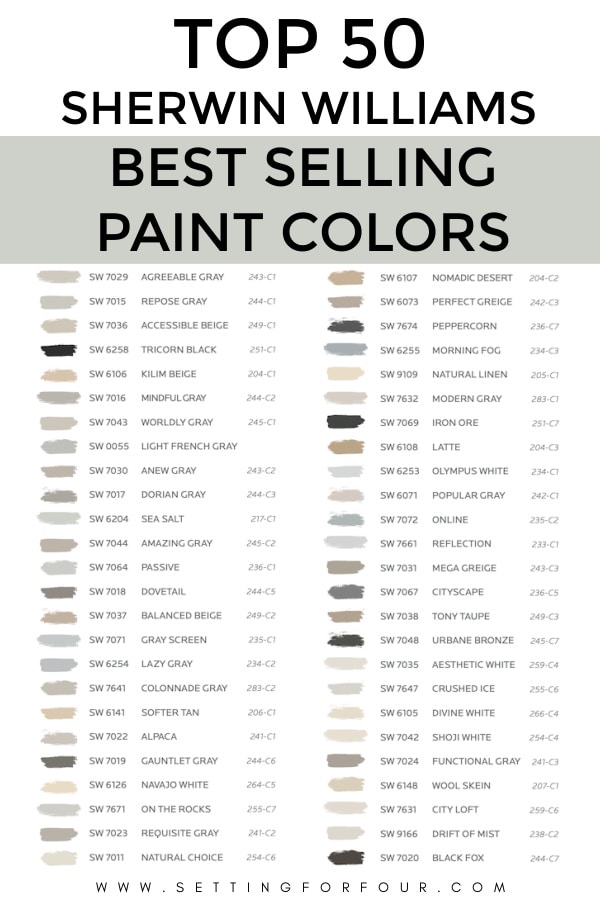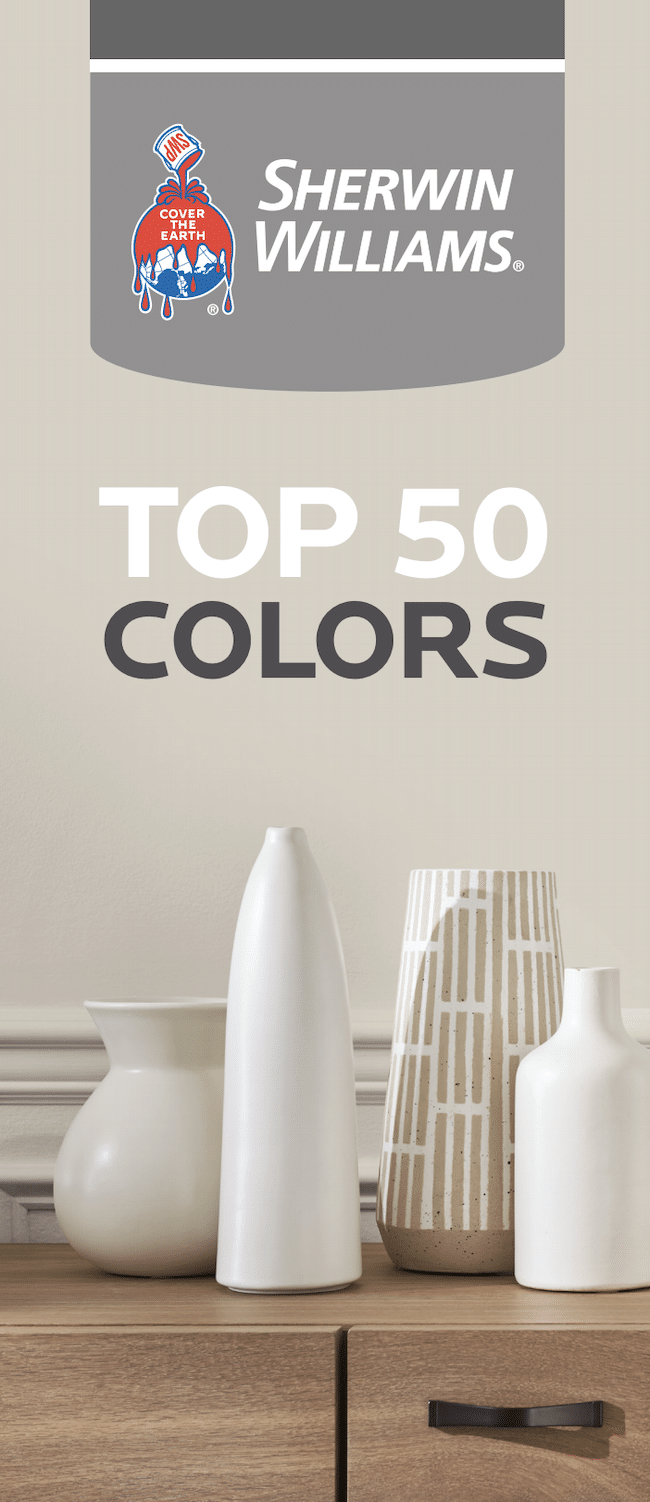 Top 50 Sherwin Williams Colors
Sherwin Williams top 50 colors include neutrals which span a full spectrum of shades and hues.
Choose one of these neutrals from this list to set the perfect foundation for pops of a favorite accent color.
You will find timeless classics, modern favorites and even some unexpected hues.
Sherwin Williams Bestselling 50 Paint Colors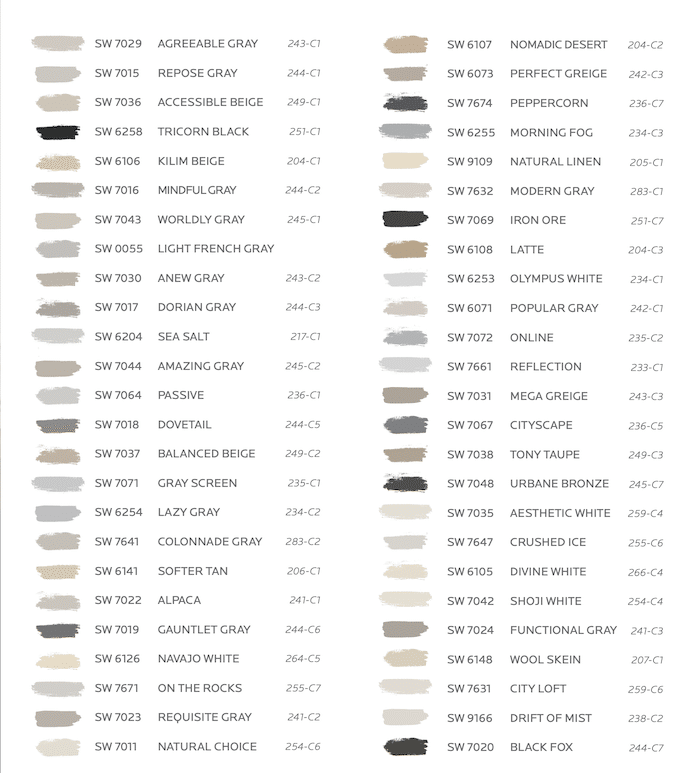 The Sherwin Williams Top 50 Are All Neutral Paint Colors
It's interesting to see that these Top 50 Paint Colors are all neutrals!
gray
greige
white
tan
beige
cream
black
Get Your Free Printable Checklist & How to Properly Prepare Walls for Painting
How To Use These Paint Colors
Pick three or 4 of  these paint colors to create a whole home color scheme or to use one of them in conjunction with blues like Chinese Porcelain Blue by PPG Paints or with greens like Behr Back To Nature.
---
Do you need help with your furniture layout, room design or picking paint colors?
See my online design & paint color services info and client reviews!  Email me at [email protected] to book an online design consult!

---
#1 on the Top 50 list is a Gorgeous Greige Color
The #1 most popular color is a stunning greige called Agreeable Gray.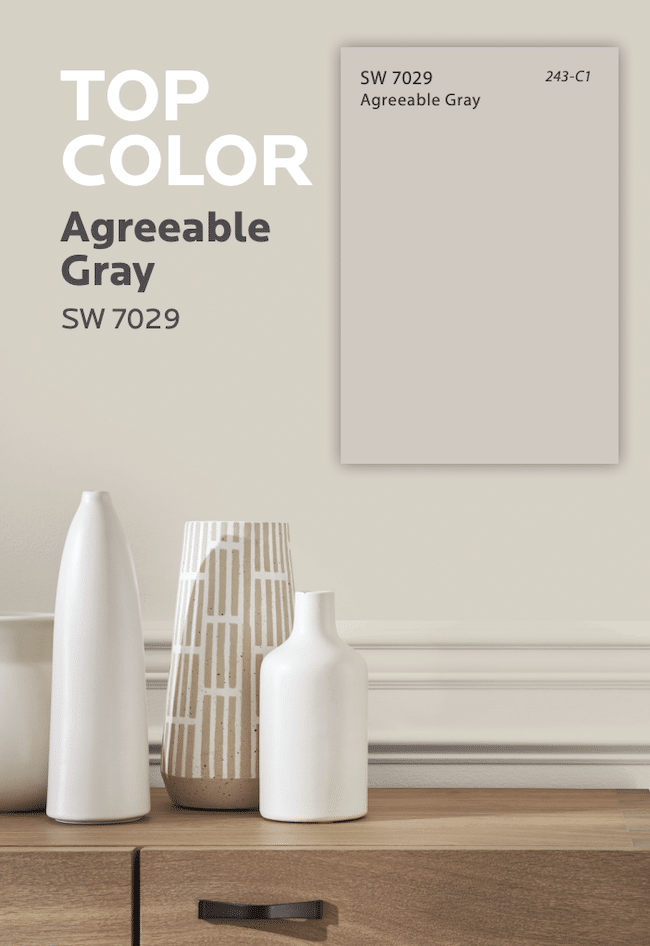 This is a gray with a beige undertone so it's a warm color.
It's a great color if you you're uncertain of what color to pick because it's so versatile!
It's also a fabulous color to use if you are selling your home or for an apartment rental.
This gorgeous gray fits with most design styles  including Modern, Transitional, Coastal, Traditional, Mid Century Modern, Modern Desert Style, Boho, Farmhouse and Industrial.
It goes with many wood colors, tile colors and furniture colors.
Agreeable Gray looks sensational when teamed up with white molding! Paired with wainscoting, crown molding and tall baseboards, agreeable gray looks so elegant and sophisticated.
Design tip: Like most other grays it is affected by Metamerism. This means that natural and interior lighting can really affect how this color will look in your home!
I just love this beautiful greige gray paint color and use it often with my design clients homes.
Agreeable Gray Living Room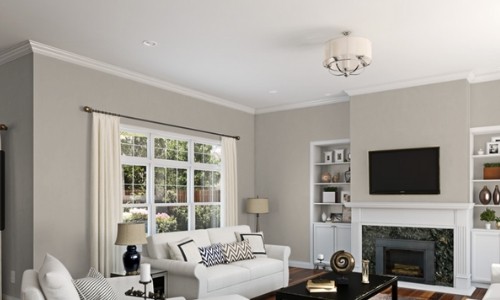 Check out these amazing paint and design ideas:
Sherwin Williams most popular blue color is
There is only one blue on the list and it's a versatile blue-green-gray color: Sea Salt!
It's number 11 in the top 50 list.
I love this gorgeous watery color! It's the perfect color if you have dark wood floors or yellowy/orange floors.
If you love coastal design this color certainly has that quintessential beach, seaside feeling.
Also, this color is for you if you have a California, new traditional aesthetic!
Sea Salt is a gorgeous color for bedrooms and bathrooms.
The touch of gray in it makes it sophisticated and elegant.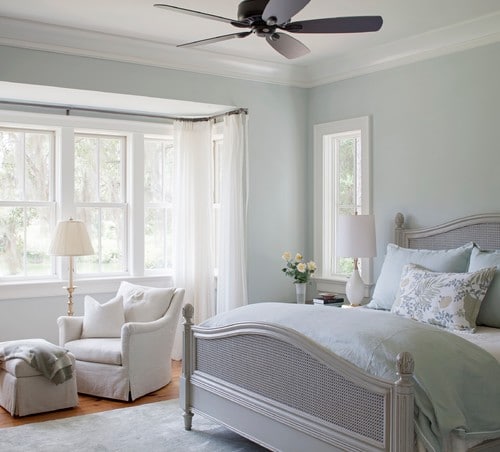 #6 on the Top 50 Paint Colors List is my favorite Gray!
Mindful Gray is in the top 10 paint colors! Sitting at #6 on the list.
This gorgeous warm gray is my go-to gray paint color.
It's the paint color I have in the majority of home: on most of our main floor and in our guest bedroom.
See all the Paint Colors In My Home!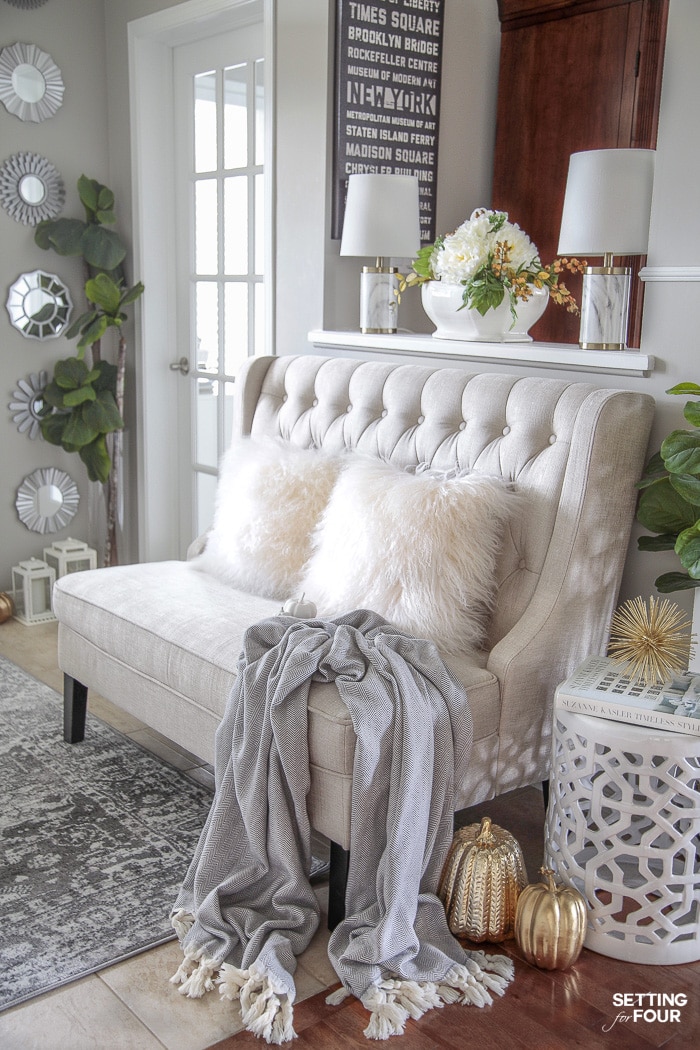 The #1 Black Paint Color is
Tricorn Black is the most popular black paint color on the top 50 list!
Black walls are so incredibly popular right now!
I love that my favorite black paint color, Tricorn Black, is number 4 on the top 50 list!
It's a rich black without undertones so it pairs well with various flooring and wood tones.
Tricorn Black is a gorgeous color to paint interior doors, to use as a living room or dining room color.
It's also a stunning exterior color! Use it to paint a front door, shutters, exterior trim and vinyl siding for a fresh updated look.
This color is also a beautiful color to paint kitchen cabinets, a kitchen island and a DIY furniture project.
Looking for new flooring? Read this Resilient Flooring Guide: Everything You Need To Know!
Tricorn Black Kitchen Cabinets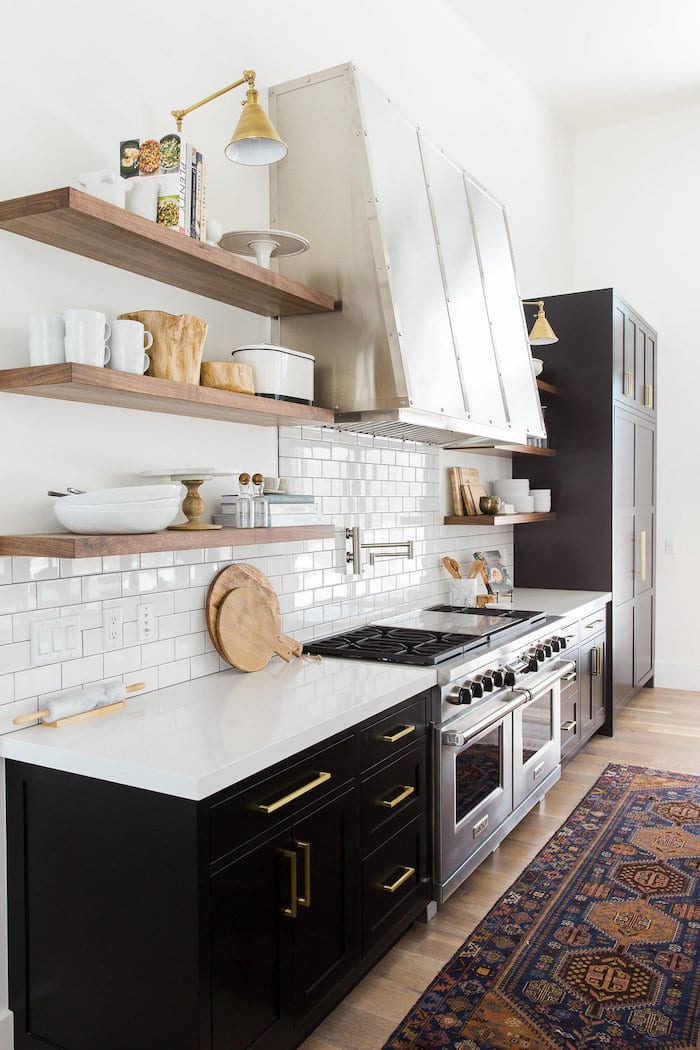 DIY project -Dresser painted Tricorn Black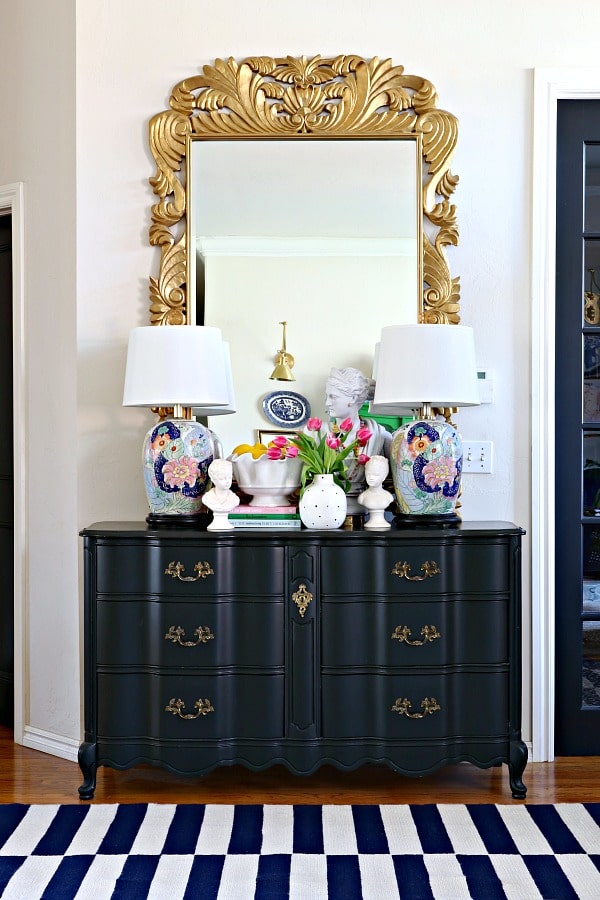 Tricorn Black Dining Room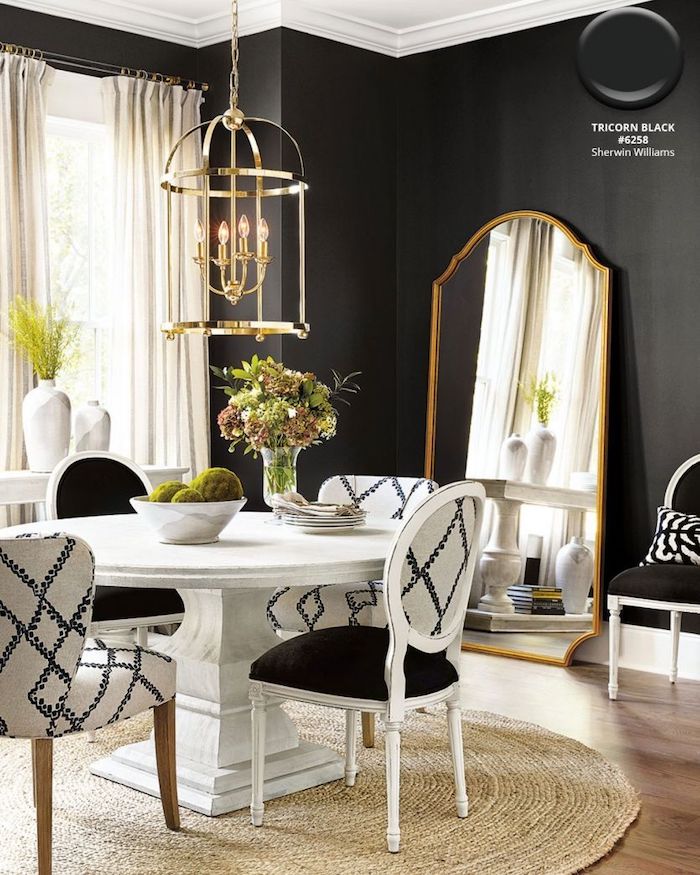 PIN THIS FOR LATER!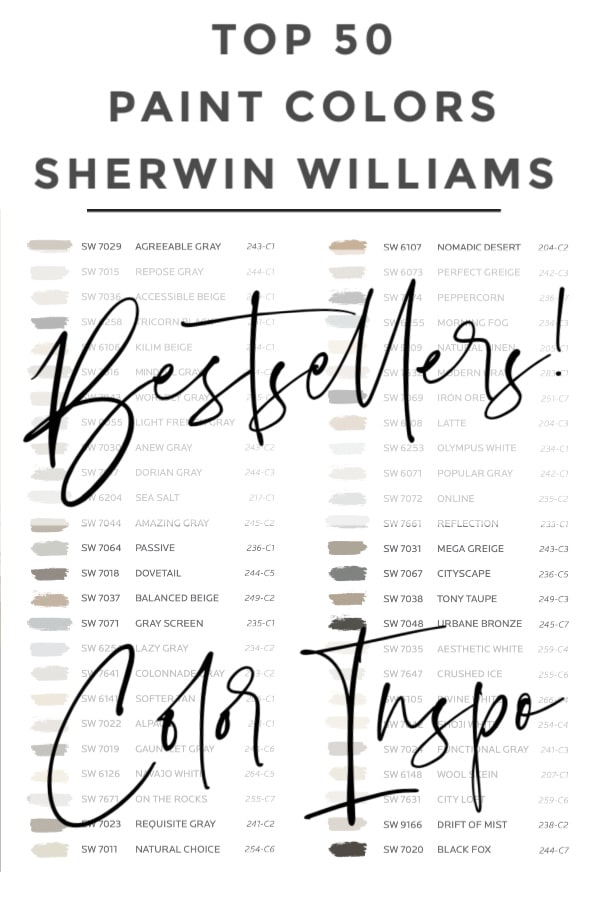 More Paint Color and Design Ideas: