Welcome to Setting for Four! 
Hello! I'm Heather and I'm so glad you're here!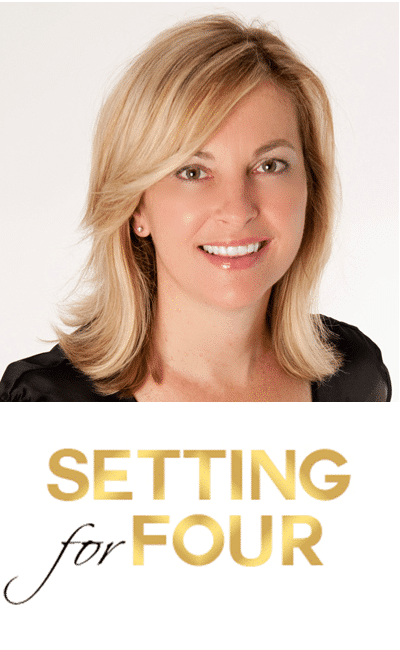 Setting for Four is an Interior Design company offering online design and paint color services and is a Design and Lifestyle website where you'll find inspirational ideas for all things home.
I'm a designer, influencer and proud military wife!
I offer online E-Design services and I create inspiring interior design and decor articles filled with exciting tips and ideas for the home.
---
Do you need help with your furniture layout, room design or picking paint colors?
See my online design & paint color services info and client reviews!  Email me at [email protected] to book an online design consult!

---
If you've just subscribed thank you so much! 
Please add my email address: [email protected] to your email's contact list – so my email's don't go into your spam or junk folder!
You don't want to miss anything 🙂
 ( If you're using Gmail Tabs in your inbox, my blog posts might arrive in the Promotions tab by default.)
You can adjust your Gmail Tabs settings to put my emails in the primary tab in 2 easy steps!:
First go to your promotions tab and click on my email – then drag and drop it into the Primary tab.
Then click Yes when you see the message to "always deliver [email protected]" to Primary.
That's it! 🙂
~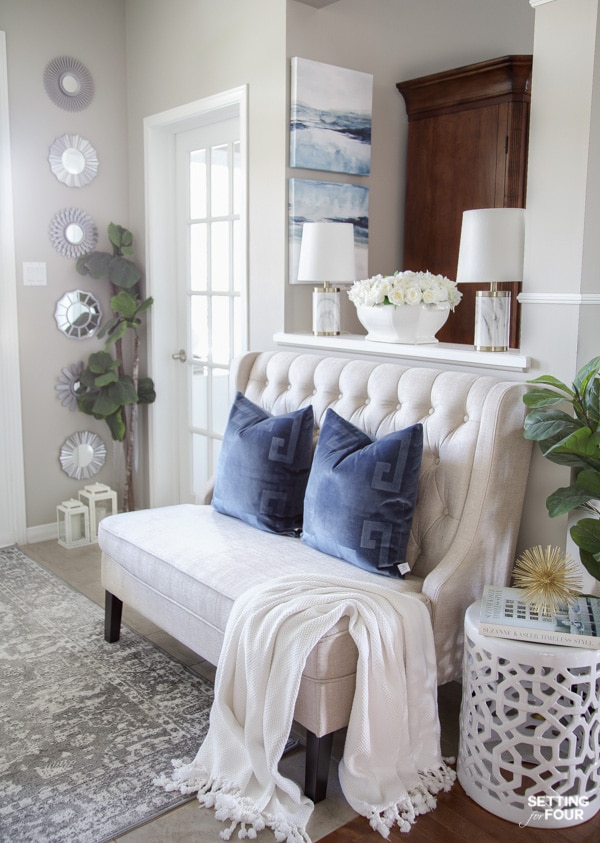 Setting for Four is your resource for:
inspiring decorating tips and design ideas
paint color reviews
mood board designs
organization and storage tips
home DIY projects with instructions and supply lists
entertaining tips for the holidays
delicious recipe ideas!
Check out my Home Tours: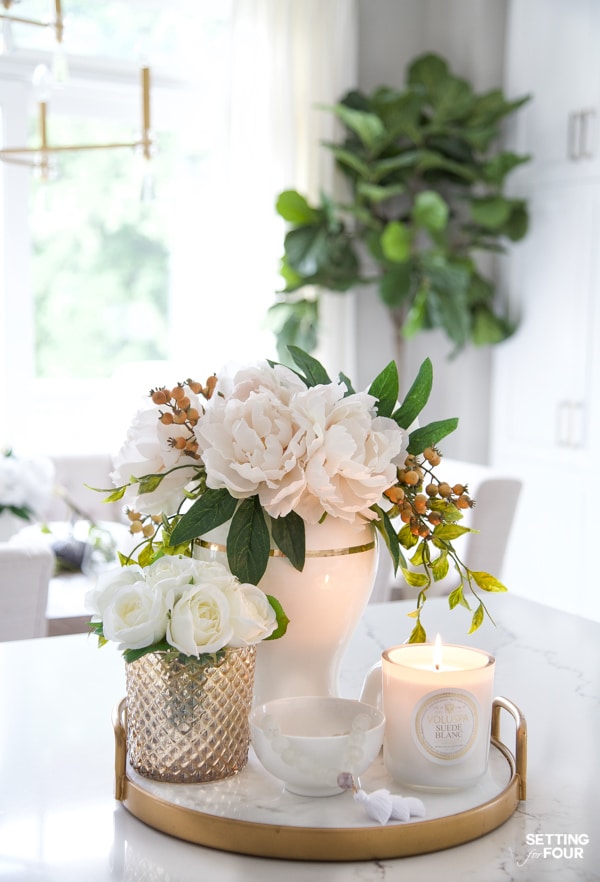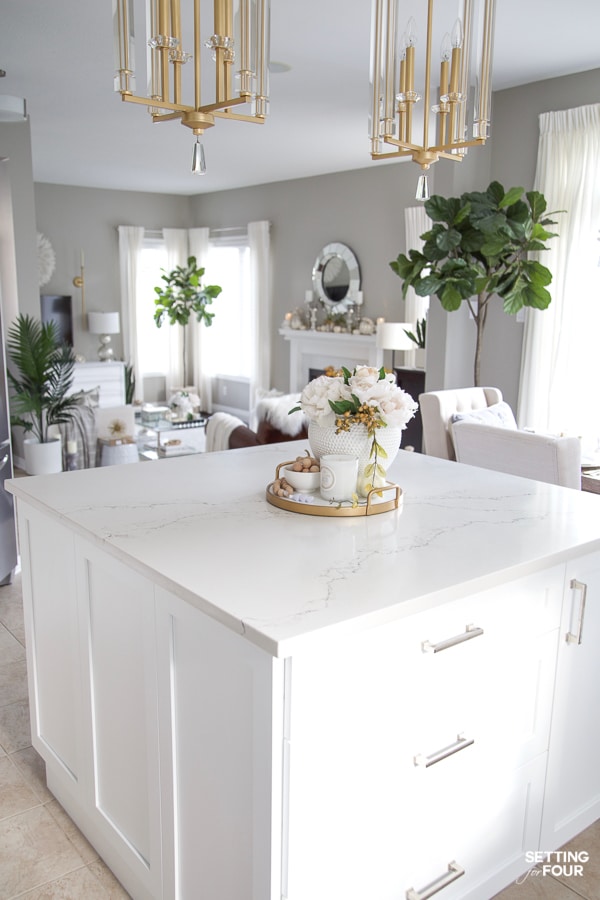 See how we changed a tuscan kitchen with orange wood cabinets and black countertops by refacing the cabinets and adding new countertops!
We love the fresh, bright look!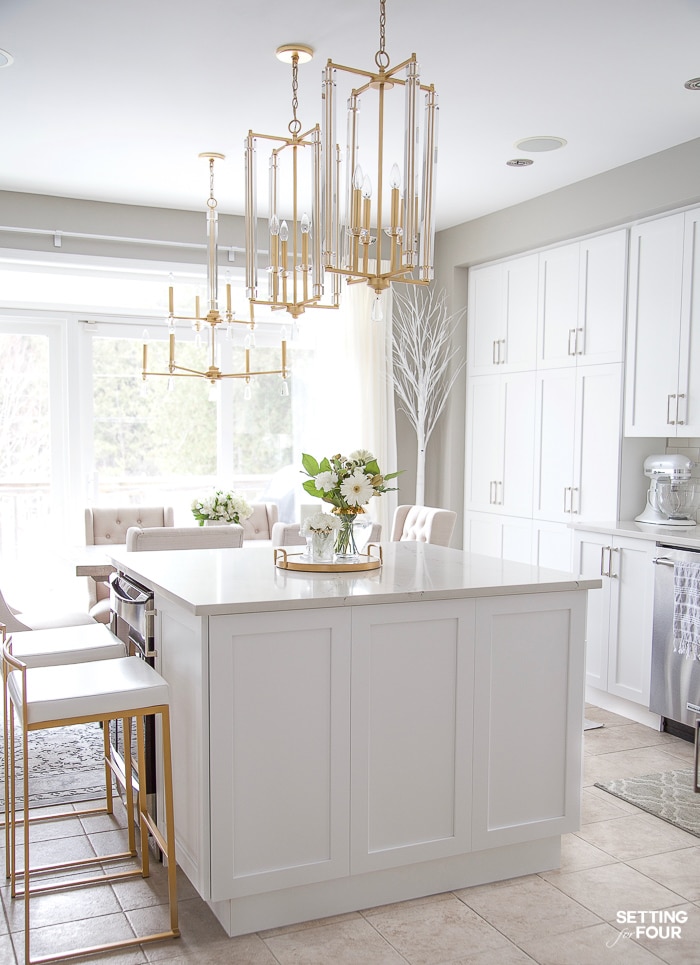 ~ ~ ~
Online design and paint color services
I'm a designer and I offer online decorating services and paint color services !
Send me and email with the subject title 'Design Consult' to [email protected] with details on what you'd like help with, and I'll send you a design consult quote!

~ ~ ~
If you're completely new here – WELCOME to my interior design and lifestyle website Setting for Four!
I'm a designer and military wife who has moved MANY times and decorated many homes with different room layouts and room sizes.
I work full time as a designer working with my online design clients, which is my passion!
I also love sharing design trends, gift guides and decorating tips to help you decorate your home too!
We love renovating and updating our home and sharing our DIY renovation projects here.
I share inspiring home organization ideas and entertaining tips as well.
Browse The Menu
Browse the menu tabs at the top of my website to see my Design Services, Interior Design tips, Renovation DIY tutorials, Holiday and Entertaining ideas, organizing tips and recipes! 
You'll also find in my menu tabs my Shop My IG page!
Where you can see the sources for everything in my home!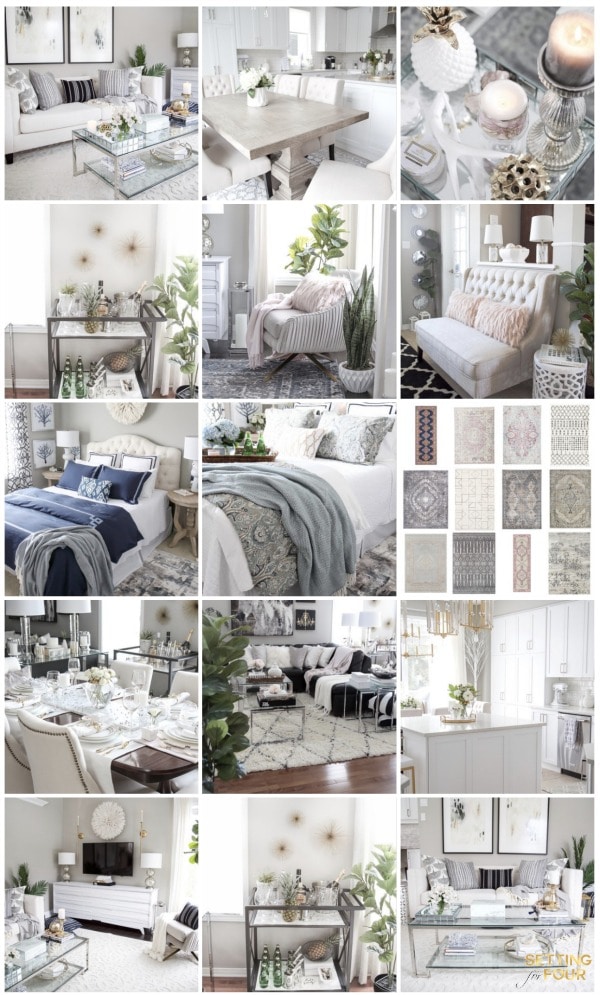 ~
Latest Posts on the Blog
And check out my latest blog posts!
~
My Background
I'm always fascinated by people's backgrounds are you?
Read all about me, my background as a past Research and Development Microbiologist and my experiences as a proud military wife!
~
Popular Posts
Love decor as much as I do? As a Designer I share lots of design and decorating ideas :
5 Decorating Mistakes That Make Your Home Look Cluttered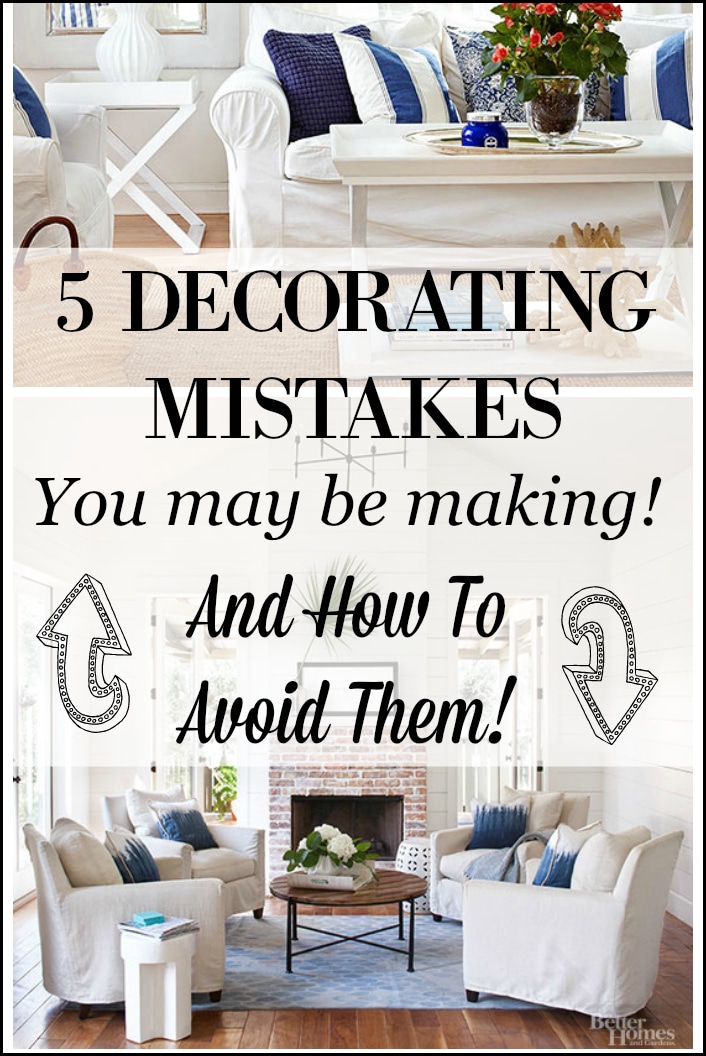 7 Ways To Make A Small Room Feel Larger Instantly!

Living Room Makeover – New TV Stand, Wall Art, Rug & Throw Pillows!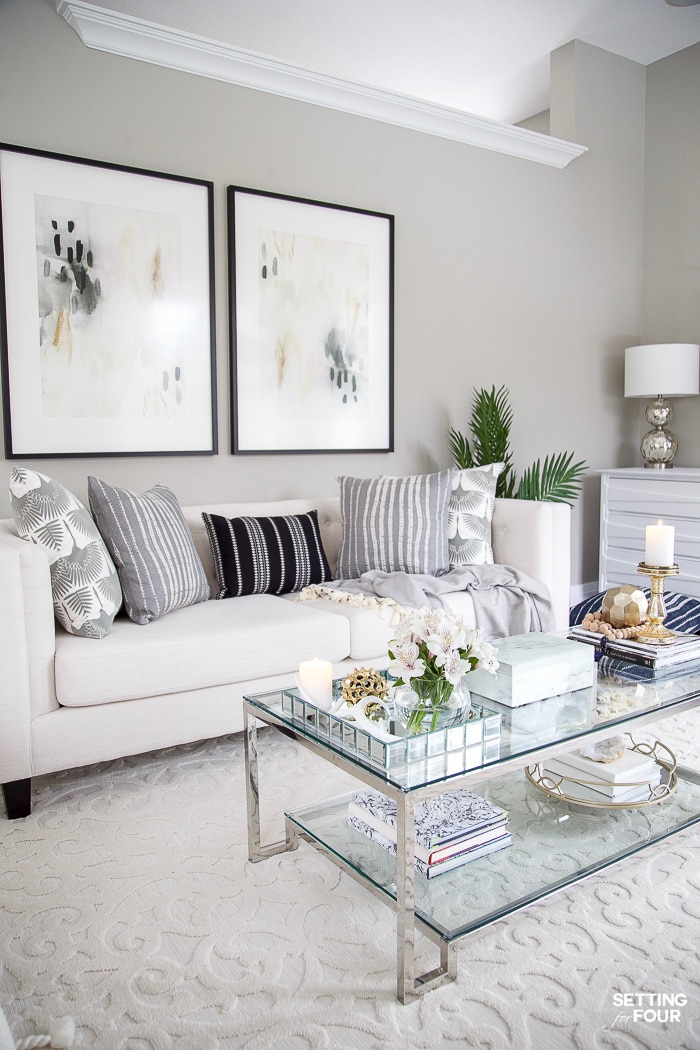 I love sharing entertaining and table decor ideas! See them all here!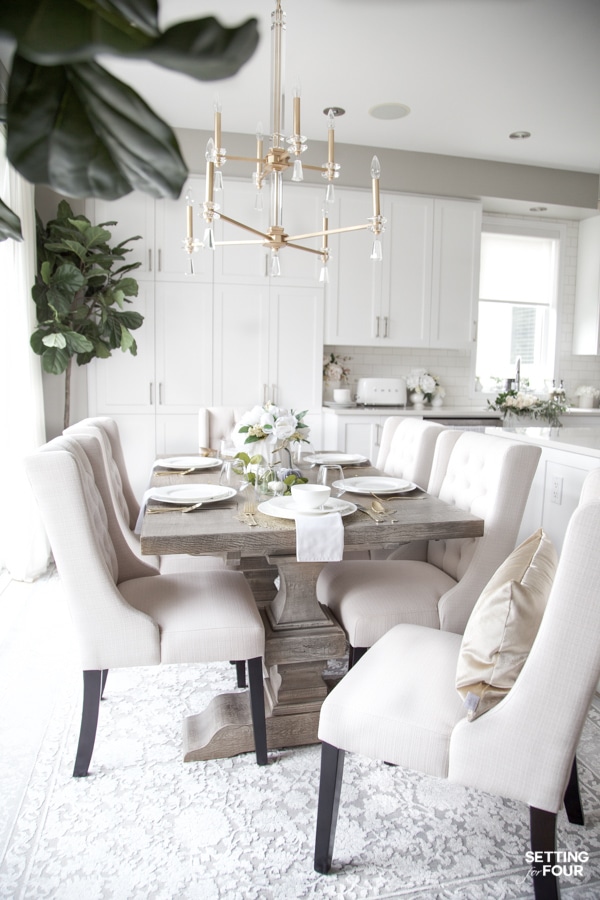 Check out my Holiday Home Tours!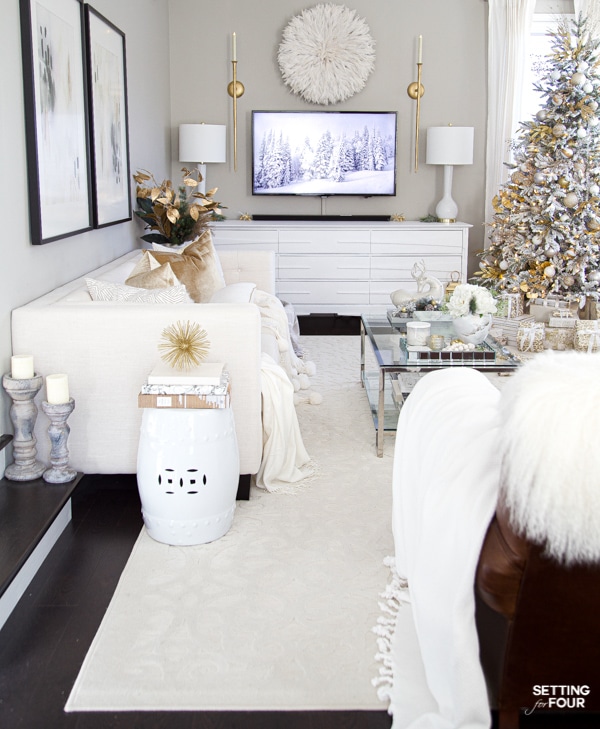 ~
See my DIY home renovations and DIY projects!
This is one of my most popular posts: How To Paint Tile In 3 Easy Steps

And browse delicious Recipes!:
Easy Chocolate Lasagna – No Bake Dessert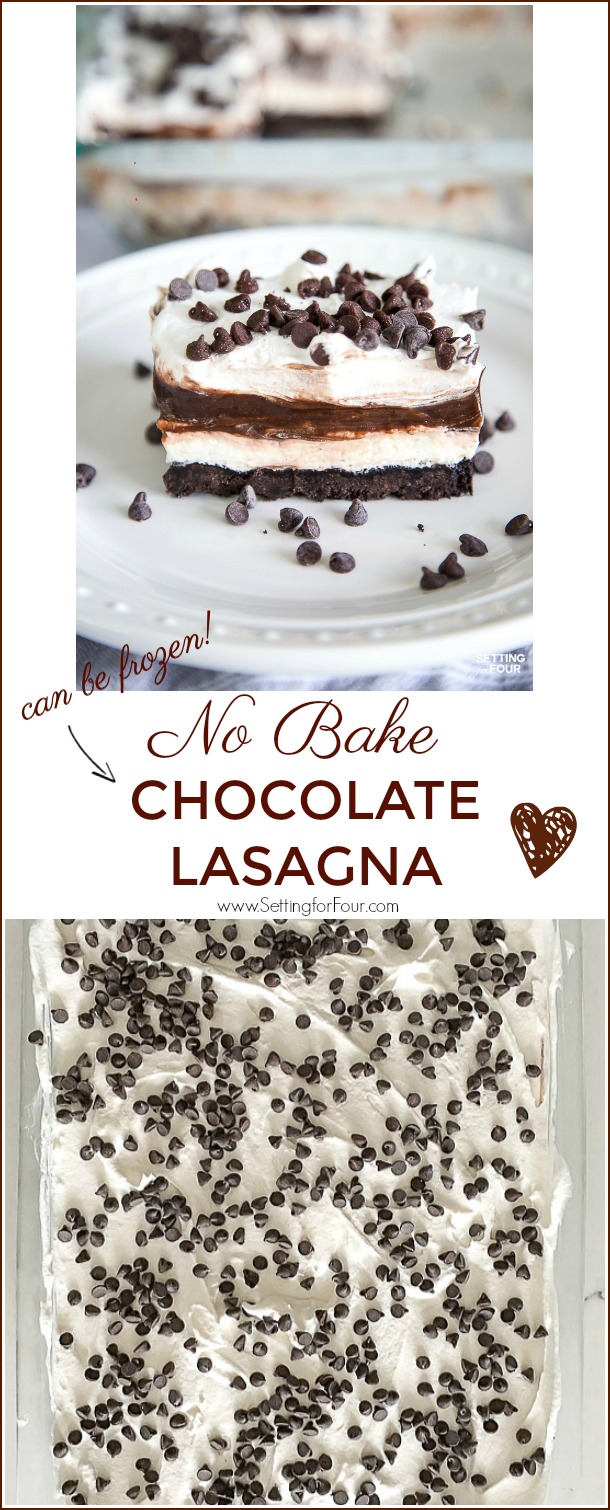 ~
Follow Me On Instagram and TikTok – where I share inspiring Room Designs, Decor Ideas and Design videos!
~
Thank you for spending part of your day with me! I hope you've found some exciting design ideas and tips here!
Have a beautiful day!!
Heather