In this post I'm sharing Inexpensive Ways to Make Your Home Look Expensive!
You don't have to spend a lot to bring some fresh updates to your home and make it look expensive!
These design tips will show you how to make your home look expensive on a budget.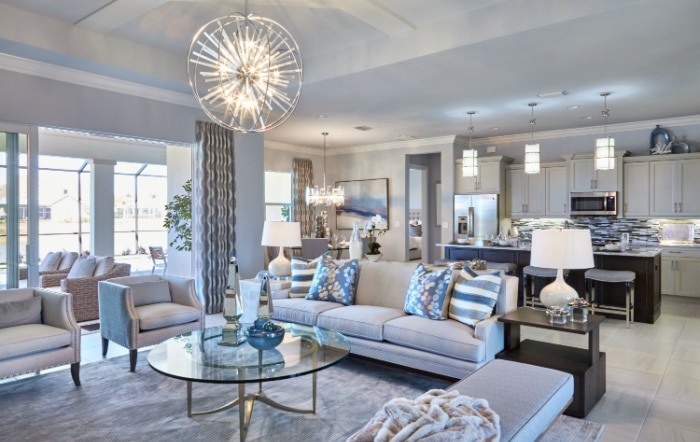 PLEASE PIN THIS AND SAVE IT FOR LATER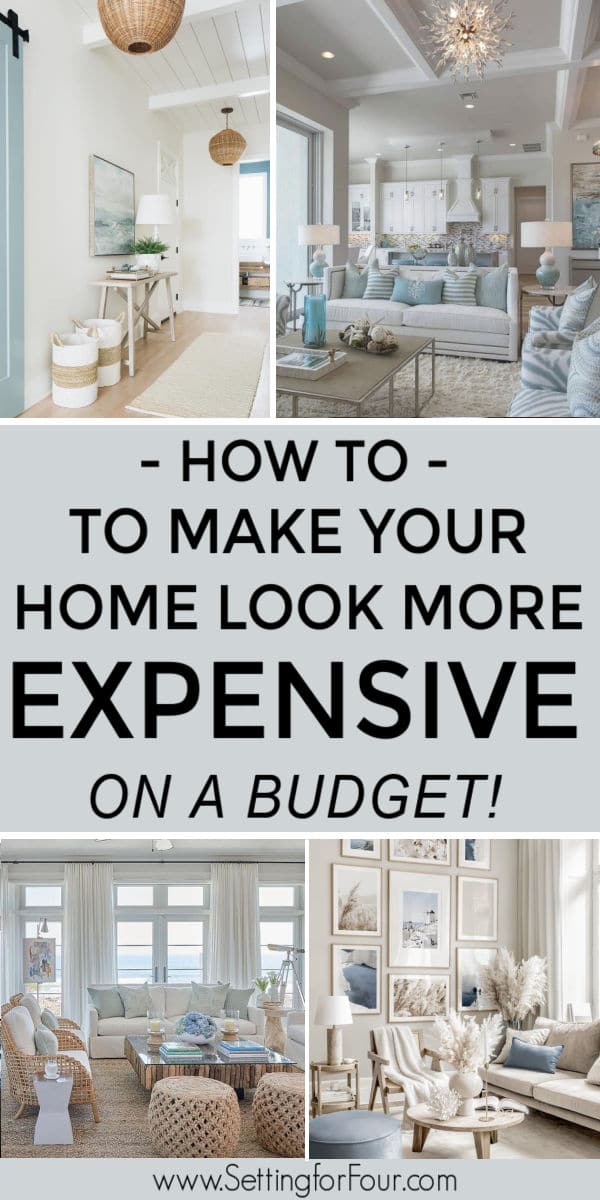 Here are 30 inexpensive ways to make your home look expensive.
Choose an Accent Color and Repeat it at least 3 Times!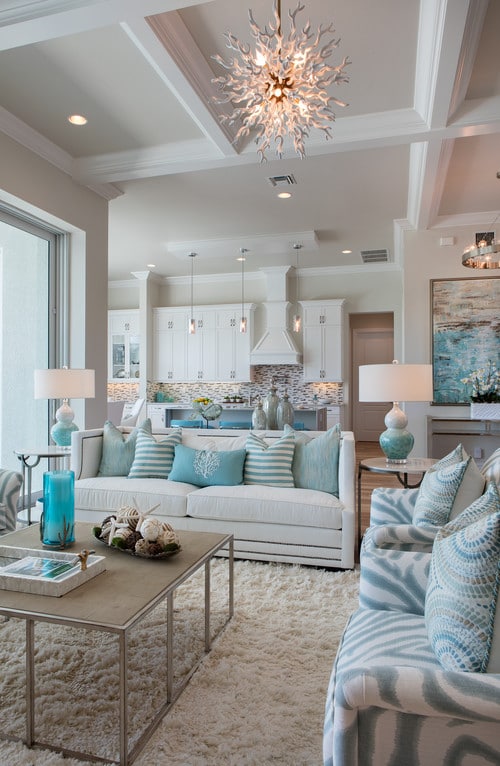 Repeating an accent color will make your room look pulled together and give it that designer look!
Confused as to how to pick an accent color for your room? Read this helpful Design Tip // The 60-30-10 Color Rule
Mix Up your Textiles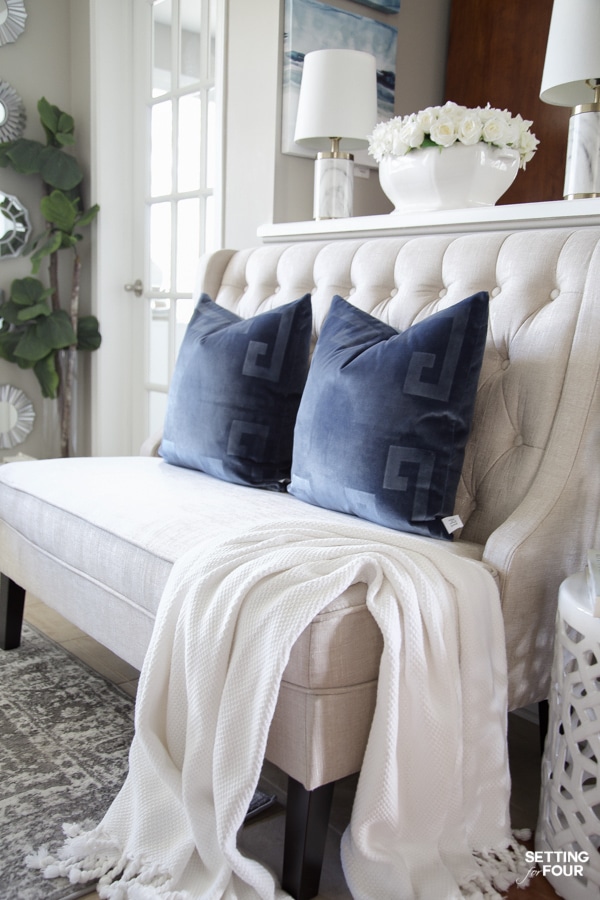 Combine leather, linen, velvet, cotton, wool.
Layer in different textile textures to add interest and style to a room!
---
Do you need help with furniture layout, room design or choosing paint colors?
See my online design & paint color services info and client reviews! 
Email me at [email protected] for more info!

---
Pull your Furniture Away From the Wall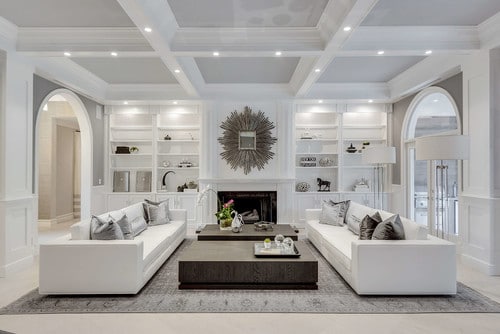 This will make your space look more expensive because it utilizes the room much better.
It gives a room more presence and creates better conversation areas.
When furniture is up agains the walls it makes the room dull and boring.
A Good Furniture Layout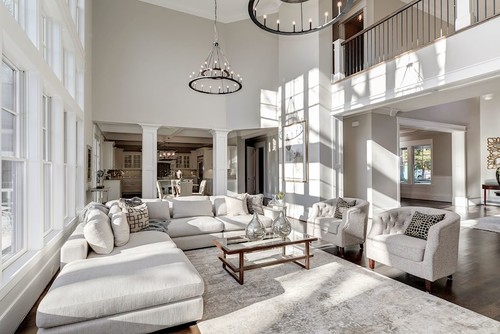 If your furniture is not arranged properly it can make the room look small, cluttered, awkward and cheap.
Take stock of your furniture and create a furniture arrangement that will fit your room!
How To Arrange Furniture In A Small Living Room
How To Arrange Furniture With An Open Concept Floor Plan
Add some Framed Art to make your Home Look Expensive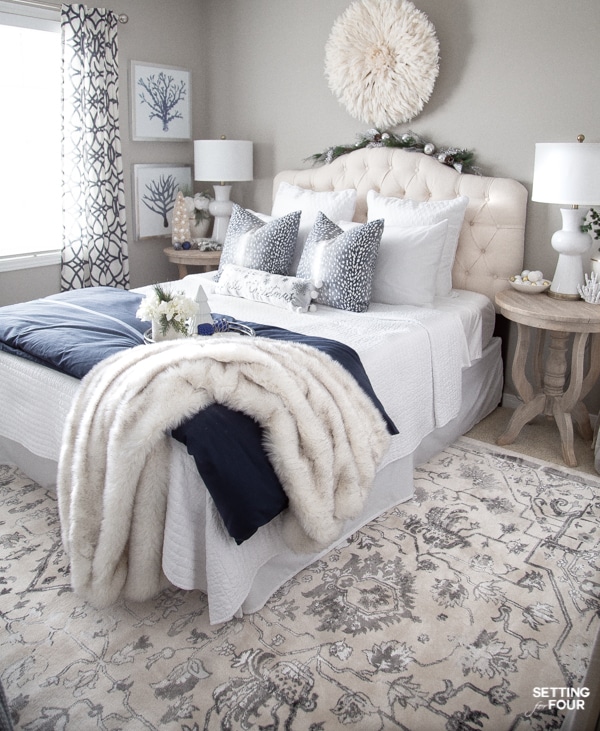 Elegant Blue and White Christmas Bedroom Decor Ideas
Adding art will get rid of the blah boring look of a room in an instant!
Adding artwork is also a great way to create a cohesive color palette in a home and make it look richer!
5 Ways To Create A Whole Home Paint Color Scheme
Art doesn't have to break the bank! There are many sources for inexpensive and FREE art!
Here are a few:
The right Amount of Lighting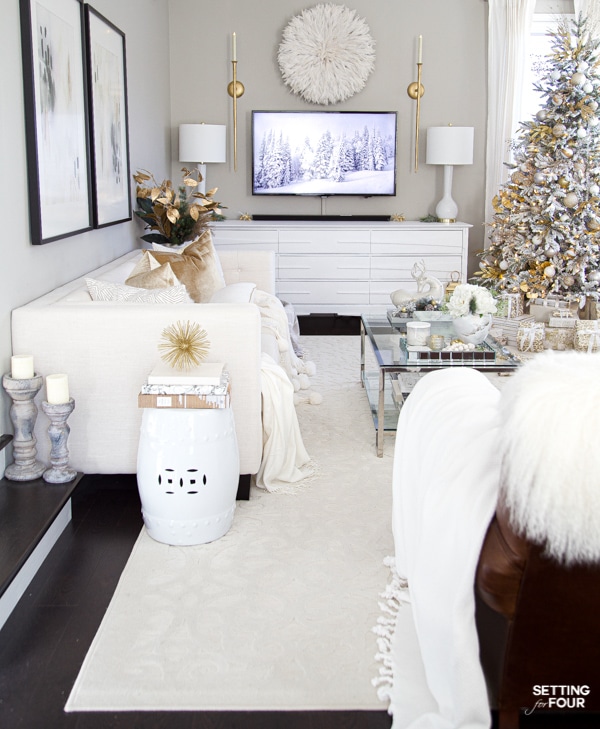 Make sure your rooms have overhead lighting and ambient lighting.
This includes ceiling lights, table lamps, floor lamps and or wall sconces.
When a room has multiple light sources it feels more elevated.
Design tip: Also putting your lighting on dimmer switches is a great way to create beautiful ambiance!
Artificial or Real Trees, Flowers, Botanicals and Plants
There is nothing like adding greenery to a room! It instantly adds life, pattern, texture and color!
5 Ways to Decorate With Fiddle Leaf Fig Trees & Best Faux Options!
Beautiful Houseplants That Ship To Your Door!
Window Treatments

Every window should have drapes or blinds to give the room a finished look!
Ikea, Target and Amazon have gorgeous and inexpensive drapes!
Design tip: Drapes should be hung as high as possible and be long enough that they just skim the floor or gently break at the floor.
Drapes that are too short will definitely make a room look cheap.
When drapes are not hung high they can make a room look squat and unbalanced.
Change your Cabinet Hardware

Our Tuscan to White Kitchen Remodel Before and After
Cabinet hardware is the jewelry of the room.
Cabinet hardware can get pricey… but stores like Target and Amazon have less expensive styles!
Replace your cabinet hardware with gold / brass or satin nickel in an updated style.
Black hardware is very on trend now too.
There are also beautiful marble and lucite hardware styles too!
Design tip: Tailored minimal hardware styles are on trend and make a room look current and fresh.
Update your Area Rugs and Runners
Rugs and runners are so inexpensive today!
Rugs are the anchor of a room so updating them will instantly refresh your room and make it look expensive.
Rugs are essential to add color, pattern, texture and coziness to a room!
Tips for Decorating with Area Rugs
Design Tip: How to Choose the Perfect Area Rug
Declutter to Make your Home Look Expensive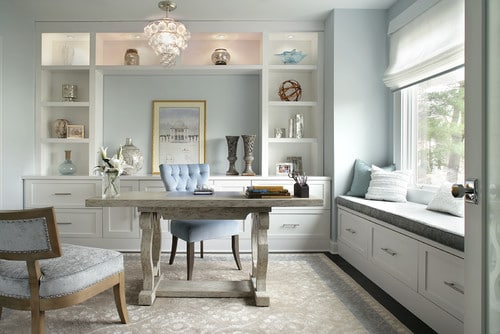 Decluttering is free to do and will make your room look so much airier, brighter and more expensive.
Take a day or even an hour here and there and go through your room throwing away anything that's broken.
Donate items that are dated or you don't like anymore.
Then bring in inexpensive, beautiful baskets with lids to keep clutter in check.
Design tip: A decorative lidded box is a great way to store and hide ugly TV remotes!
Baskets can also hold kids toys, extra pillows and throw blankets!
Paint will make your Home look Expensive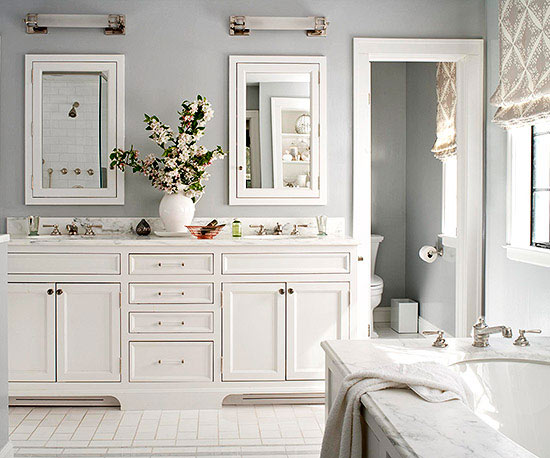 A fresh coat of paint will instantly make your room look more expensive!
Sherwin Williams often has sales – their paint is amazing!
Top 50 Bestselling Paint Colors At Sherwin Williams
Also big box stores have paint sales too!
White walls are very much on trend now….so are black walls!
See my favorite white paint color!
Choose whatever color you love that will work with your floors, furniture and fixed elements.
Shop your Home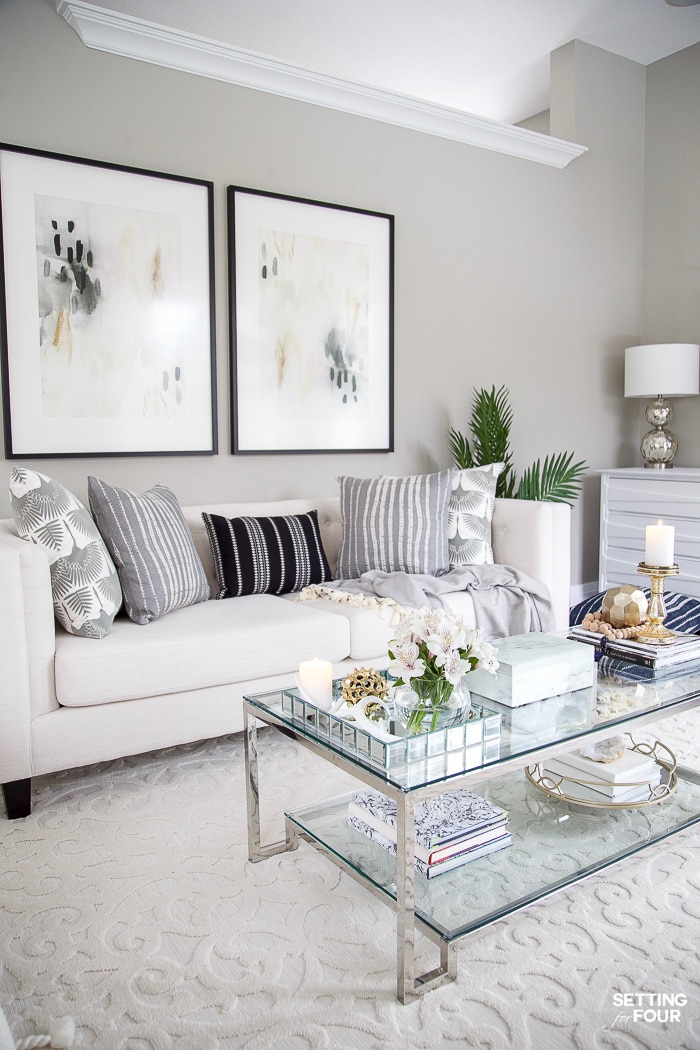 Its FREE to decorate a room with items from another space!
When you rotate decor you make the room look instantly refreshed!
Thrift Stores, Facebook Marketplace and Estate Sales
You can score really inexpensive decor, lamps, and cabinets at estate sales, thrift stores and facebook marketplace!
My thrift store ironstone bowl and fall entryway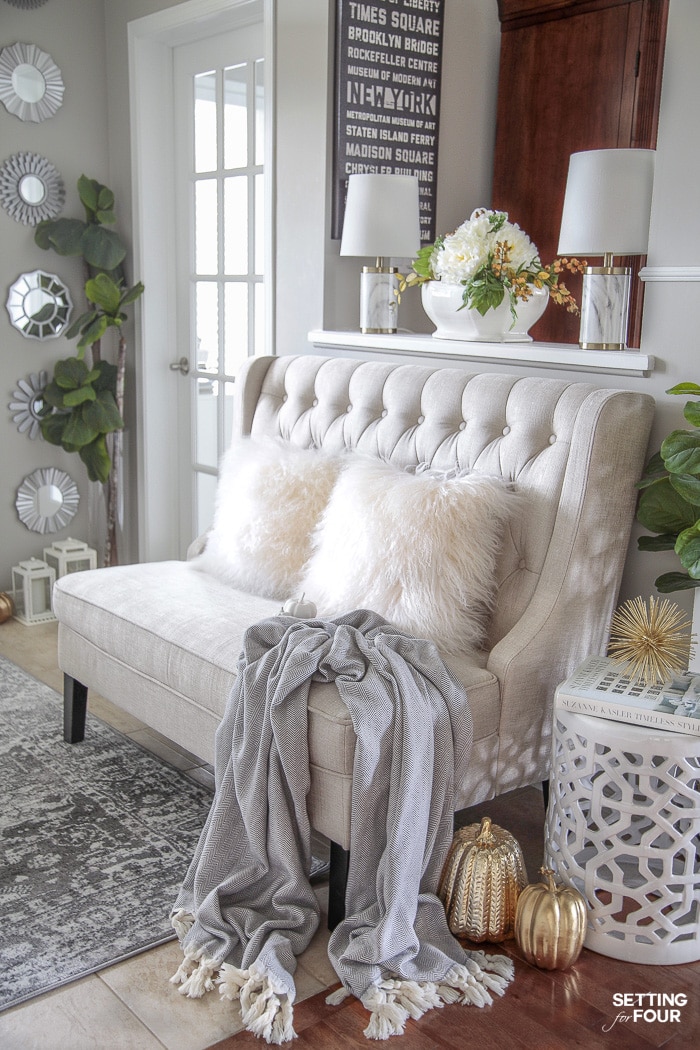 Add an Opposite Design Trend to your Rooms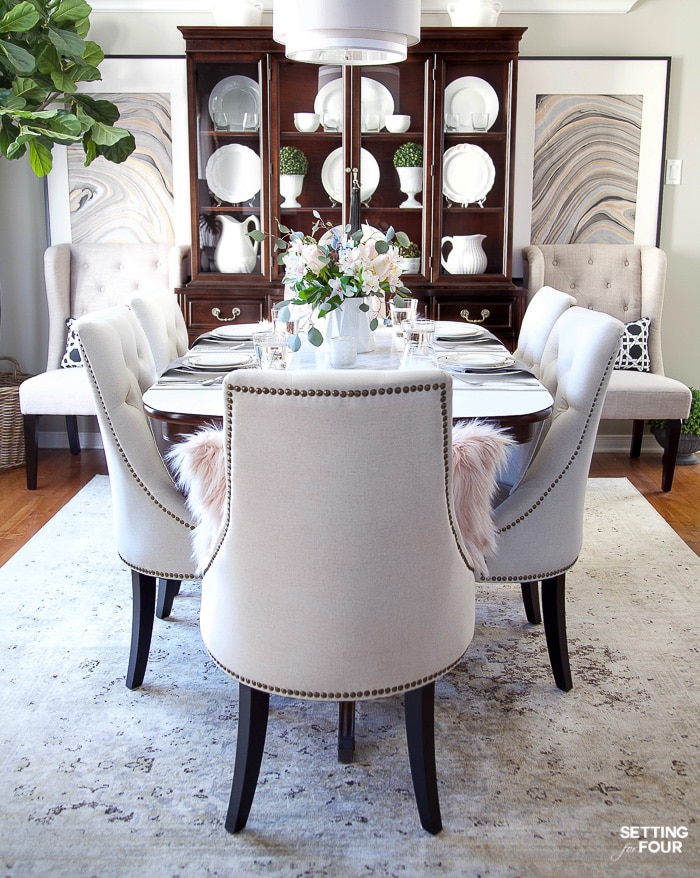 How To Update Dining Room Furniture
When you add a design element that's opposite of your overall style, your room will get that 'designer' expensive look!
If your room is traditional – add something that's modern design or Mid Century Modern design to it.
If your room is modern – add something that's traditional style to it. You get the point.
These opposing styles will add life and contrast to your overall design style!
Refresh your Towels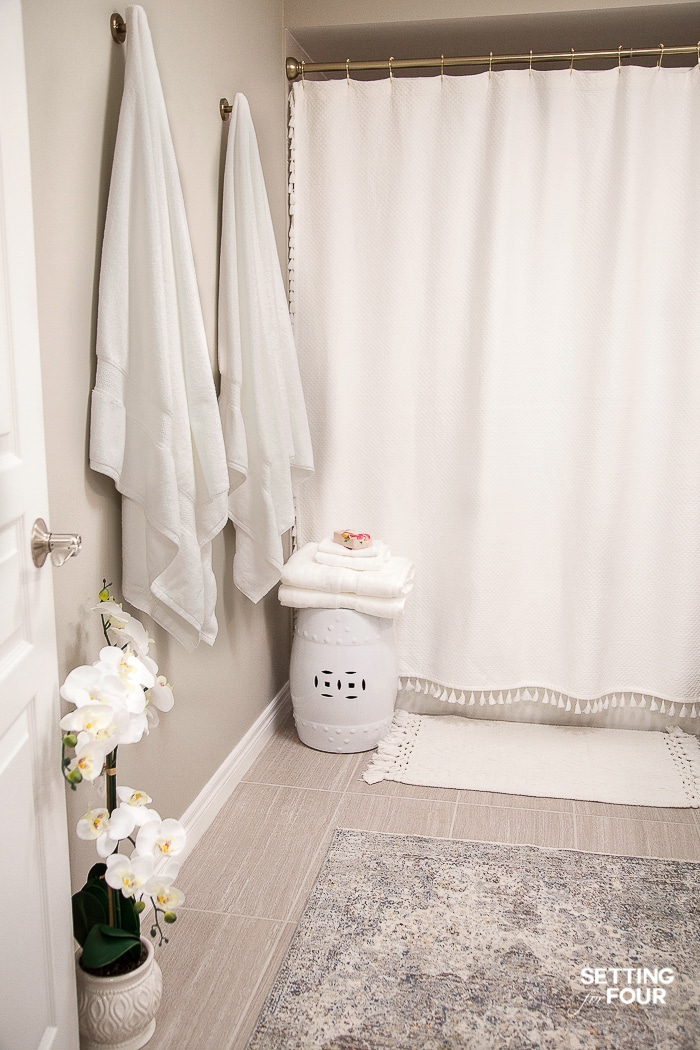 Get rid of dingy towels and buy a few new fresh white ones to get that luxury hotel look!
Skip the basic hand towel and buy hand towels in beautiful geometric or floral prints that will elevate your powder room too!
Add the Warmth of Wood, Natural Woven materials, Rattan and Marble to your Rooms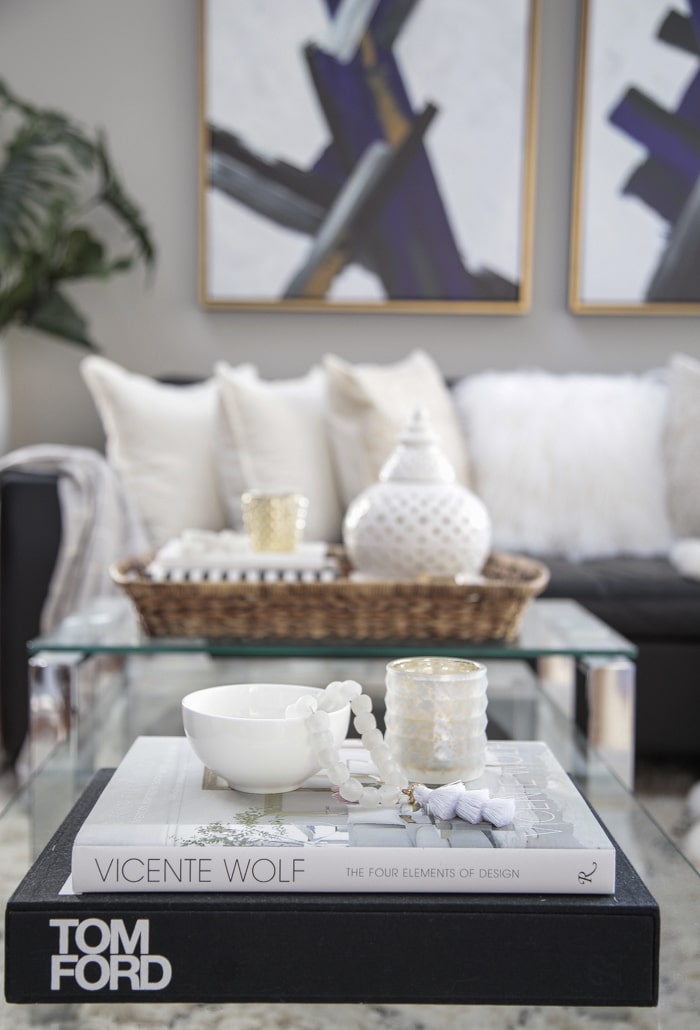 seagrass tray in my family room
There is nothing like warm wood, rattan and natural woven accents to upgrade a room and add texture!
Use a wood or rattan tray, bowl, sculpture and rattan placemats.
Add a marble accent or two.
Marble instantly creates a chic luxe look!
A budget friendly marble tray or cutting board is an inexpensive way to do that!
Remove Dust Jackets from Books
If you have books in a bookcase or on a coffee table, remove the dust covers to make your space look more expensive!
Many books have beautiful texture and color on the hard covers!
Photo Frames
Ditch cheap photo frames and buy a few new beautiful ones! They are inexpensive at HomeGoods and Target.
To be honest I really don't like photo frames that have the easel on the back.
Photos look so beautiful in frames on the wall in a gallery wall arrangement or propped in a bookcase.
I really love lucite photo frames! They are inexpensive and so elegant looking!
Not only are they chic but they can stand straight up and layered in front of decor in a bookcase to look more elevated!
The Monochromatic Neutral Look
Layer your room with various shades of cream, white, ivory, beige, caramel, gray….. these neutral colors always look sophisticated, pulled together and rich when layered!
Design tip: the way to make neutral rooms look interesting and not flat or boring is to vary the textures you use!
Cabinets with Glass Doors
Get rid of clutter behind glass doors. Any cabinet that has glass doors has to be styled and edited to look beautiful..or it just makes a room look cluttered and cheap.
These items should not be behind glass doors:
Picture frames
Random odds and ends
Glassware that doesn't match
Photo albums
Style your Bookcases and Tabletops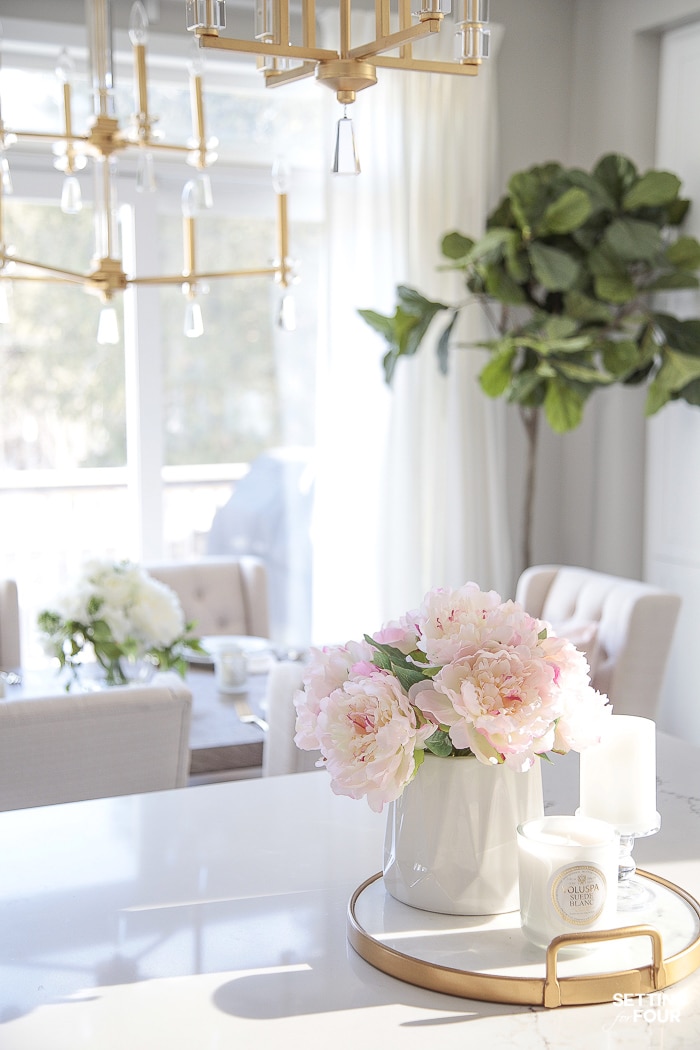 Light and Bright Spring Kitchen Decor Ideas
When your table surfaces and bookcases are bare or not styled properly they make your home look dull, boring and cheap.
Buy a few essential decor pieces like:
A Vase
Ginger jar
A shallow bowl
Candle/candle holders/votives
Bead garland or link chains
Small sculptures/orbs
Coral
A tray
Replace your Lamp Shades
Replace shades that are dingy colored or have a dated shape with fresh white lamp shades in an updated drum shape.
This will instantly make your room look more high end!
Rub N Buff
Change the metallic color of your picture frames and art frames with silver leaf or gold Rub N Buff!
This is so fun and easy to use! You won't believe the glow it creates!
Pillows and Pillow Covers will Make your home look Expensive
Yes pillows can be expensive depending on the fabric!
You can buy inexpensive pillow covers here and inexpensive pillows with inserts here!
Changing your accent pillows will make your bedroom and living room look more expensive!
Replace boob lights and dated Lighting
Get rid of those ugly builder grade ceiling lights and 'boob lights'!
Replace them with chic ones on a budget!
Here are my favorite inexpensive ceiling lights and chandeliers.
Layers will make your Home look Expensive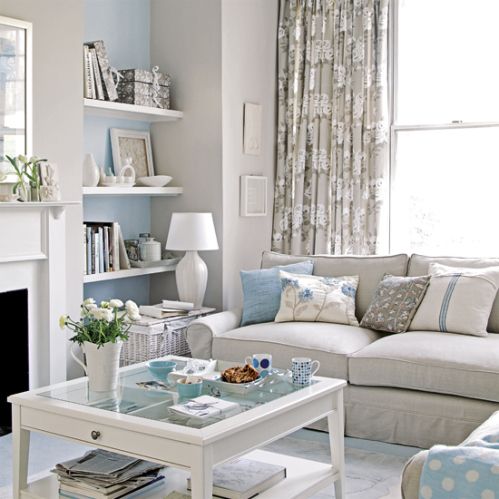 Don't forget to add layers of textiles to your room to give it that final pulled together look!
Accent pillows and throw blankets will make your space look more expensive and luxurious!
Paint your Interior Doors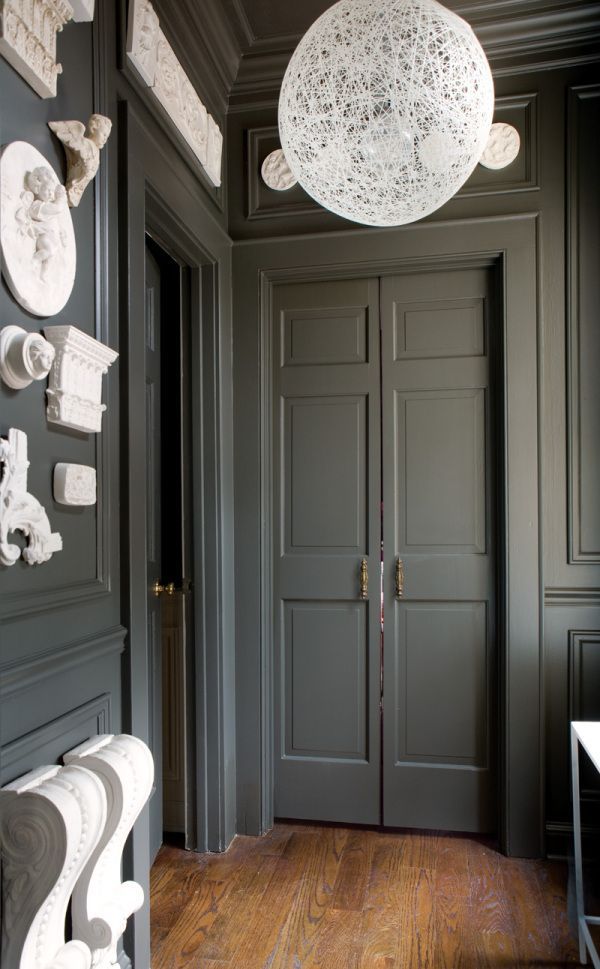 Color Of The Year Sherwin Williams Urbane Bronze SW 7048
Look through any magazine or Instagram and you'll find high design homes with doors painted black, blue or charcoal gray.
Painting interior doors adds beautiful contrast to any room.
Bookcases and Etageres will make your Home Look Expensive
There is nothing like adding vertical interest to a room to make it look richer!
Adding a bookcase or etagere and styling it with the above tips will add so much beauty and style to a room!
You can add molding to an Ikea bookcase to make it look more expensive.
Here are some inexpensive bookcases and etageres:
Scent
Adding a beautiful scent to your rooms will make them feel more luxurious and give that pampered feeling to a room!
Beautiful scented essential oil diffusers and candles not only make your home look more luxe, but they can also create a more relaxing feeling!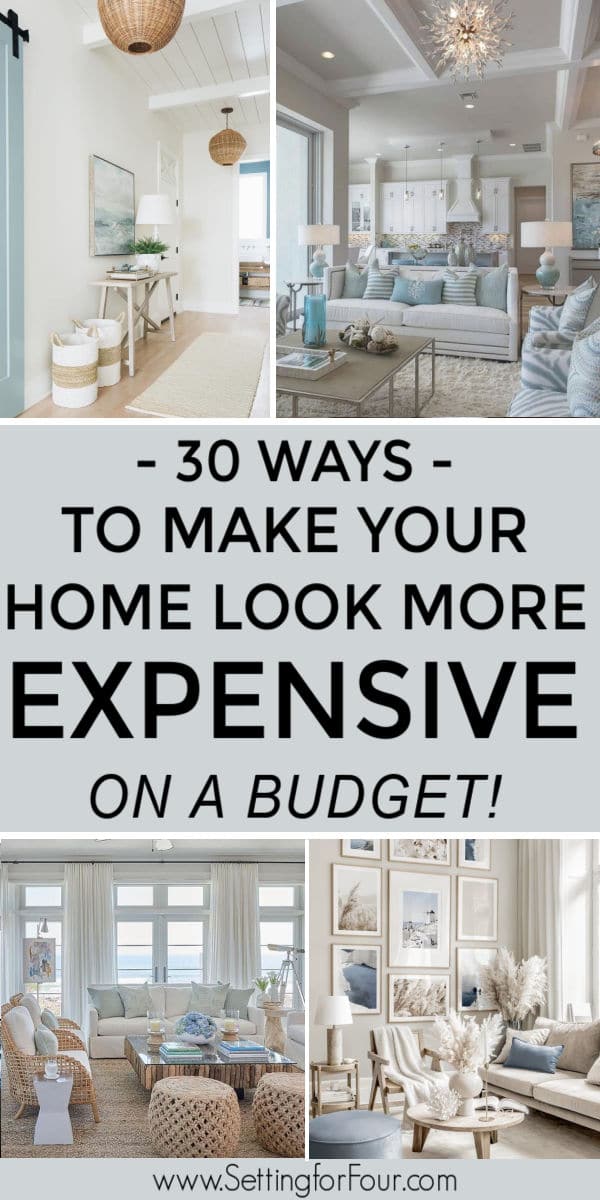 More Design and Decor Tips: