Refresh your home with a new area rug! See these valuable tips for decorating with area rugs. Learn how to pick the right one for your space and how to style them!
See the PROMO CODE below for 10% off a new rug when you spend $50 or more!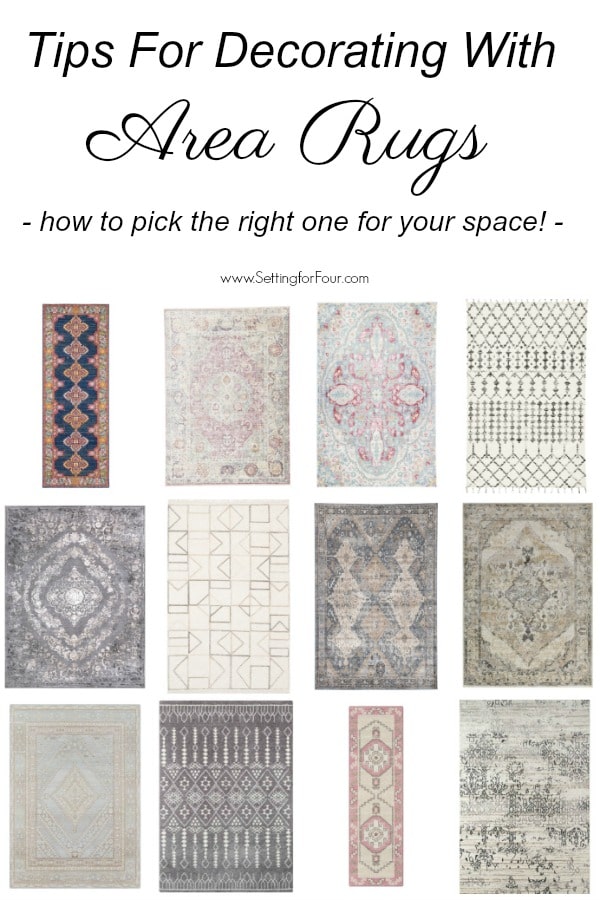 Affiliate links appear in this post.
Shop these rugs! Click on the images below to see and shop! 🙂


Tips for Decorating with Area Rugs
Adding area rugs to a room is essential to get that designer look that we all want in our home! Area rugs add function, color, pattern, texture and style!
Adding a new area rug to a space will instantly refresh the room and give it a whole new look, which is a budget friendly way to decorate!
Decorating with area rugs design tip: How to Choose the Perfect Size Area Rug
---
Do you need help decorating your home or picking paint colors?
See my online decorating & paint color services plus client reviews! Email me at [email protected] for more info!

---
Finding Quality, Affordable Area Rugs
Finding stylish affordable rugs online can be time consuming and difficult!
Search no more! The rugs from Wovenly are very affordable and high quality. They won't break the bank when refreshing your home this year!
I'm so excited today to show you the stunning area rugs that Wovenly offers and where you can place them in your home to update your interiors this year!.
Wovenly offers high quality area rugs, on trend styles, affordable prices. These are 3 more reasons why I love Wovenly!:
They offer FREE SHIPPING!
60 Day Trial – You can shop with confidence from Wovenly.com because they offer an amazing 60 day trial – the longest trial in the industry! You don't have to be in a rush – take 60 days to look at the rug in the room to see if it fits in!
FREE returns – you can return it for FREE if you decide it doesn't work in your room and get your money back! That's so convenient and really helps with the budget!
Returning items at your expense can be so costly – we've all been there! – so I'm very impressed that Wovenly offers free returns!
Decorating with area rugs is so much fun and I love to style them as an interior decorator with my clients.
Here are some of my Wovenly rug picks and where I would place them and style them!
Kitchen runner
This gorgeous dark blue, pink, garnet, burnt orange and gray medallion patterned runner will look gorgeous in a kitchen!
It's an updated traditional Turkish style that's so on trend right now and will add a beautiful pop of color to a neutral kitchen.
It has a medium pile and is made from polypropylene which means it's super durable and easy to clean – two essential things you want for a kitchen runner!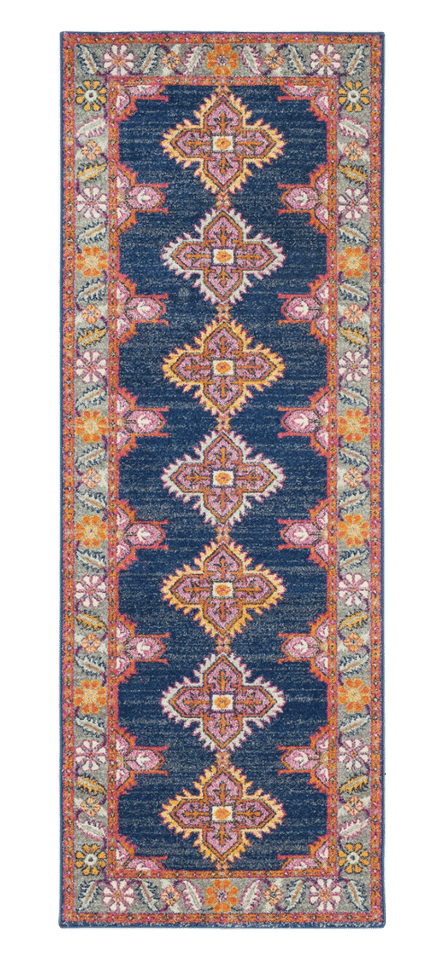 Styling tip: Use the 60-30-10 color rule and the colors in this rug to create a gorgeous color palette for your room! Another tip is to repeat the colors in this rug in 2 other ways to create a cohesive look in your room. For example repeat the pink two more times in throw pillows, flowers or art!
Bedroom Area Rug
This updated traditional geometric area rug would be perfect in a bedroom! It's low pile allows it to stay dent free from furniture legs and the pattern and blue and beige colors are perfect for a relaxing bedroom oasis!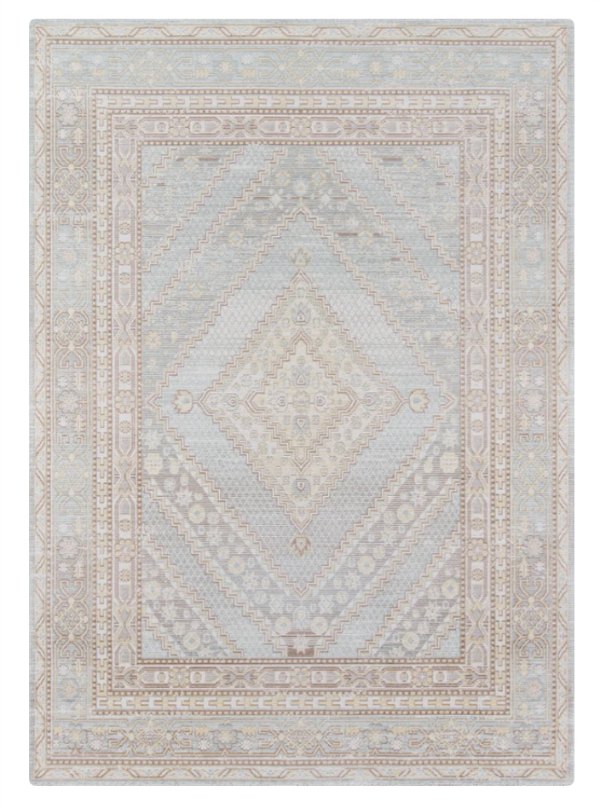 This geometric Morroccan shag rug in gray and cream is gorgeous too! With it's plush pile it's perfectly cozy for a bedroom, versatile and allows it to be styled with any other color! The Morroccan style with diamond and tribal shapes are on trend and are perfect for farmhouse, traditional and contemporary interiors!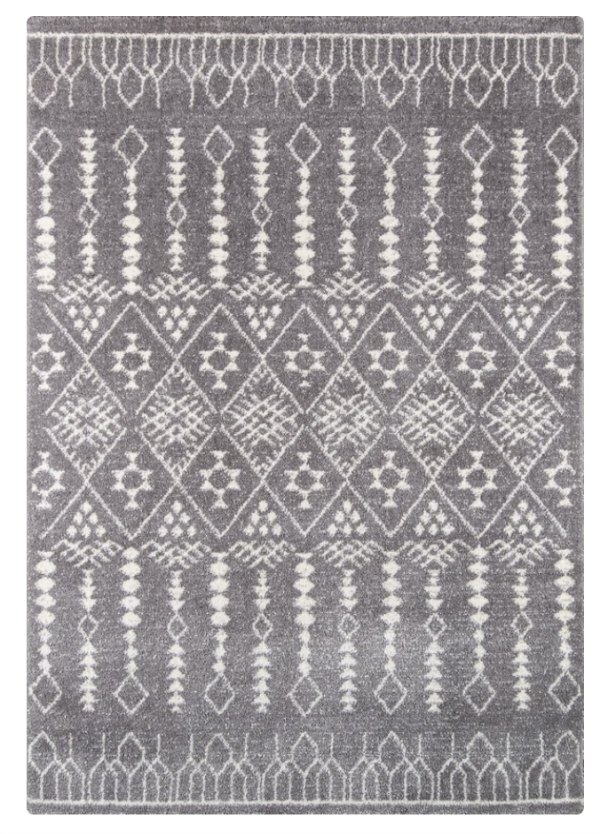 Dining Room Area Rug
A dining room rug should have low to medium pile and be easy to clean. This transitional distressed patterned area rug is a stunner and it's synthetic blend makes it very durable for dining spaces! It's timeless and elegant color palette of black, gray and ivory is perfect as a backdrop to a gorgeous dining table, dining chairs and table settings! Adding shimmer and metallic lighting and decor will make this area rug so luxe!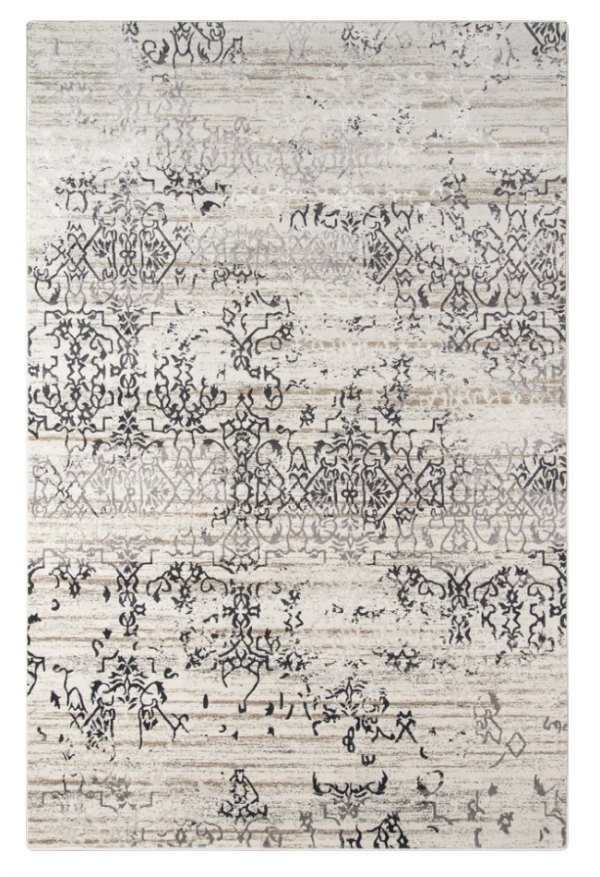 Living Room Area Rug
Living rooms are high traffic areas. A living room rug should be durable but also plush and comfortable on the feet! This is a room you are lounging in and entertaining in so the area rug needs to be cushy and comfortable!
This moroccan shag area rug is also really beautiful and perfect for a living room or a bedroom! I love the neutral geometric look and the tassels!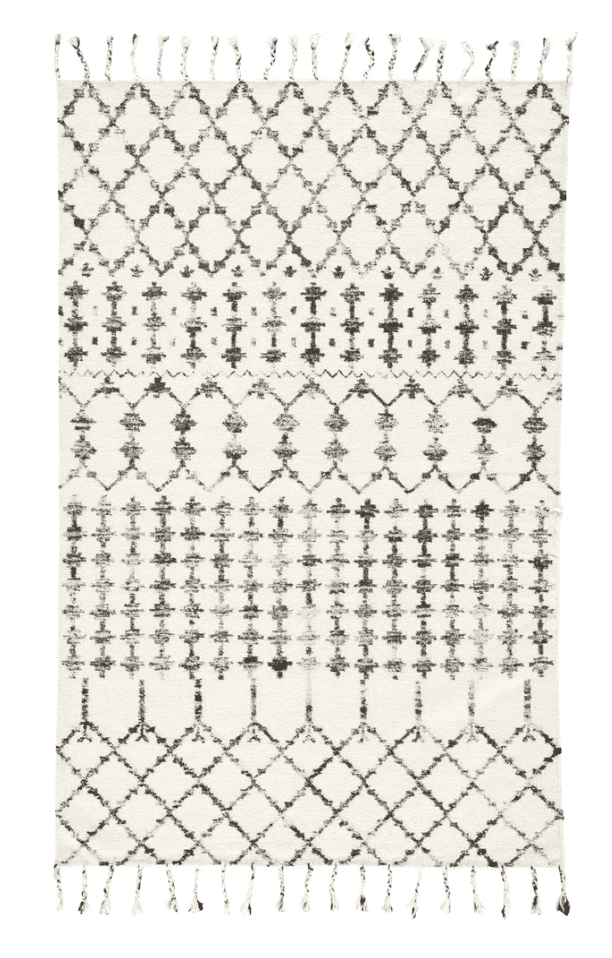 Shop these rugs! Click on the images below to see and shop! 🙂

I hope you enjoyed these tips on decorating with area rugs and found a new rug for your home!
Which rug is your favorite?
This post is in partnership with Wovenly. All opinions are 100% my own.
You may also like: