Fiddle leaf fig trees are such a gorgeous way to add style and beauty to your home!
Today I'm sharing how to style and display these statement plants into any room in your home – indoors and outdoors.
See five creative ways to decorate with fiddle leaf fig trees to solve decorating problem and create sophisticated effects!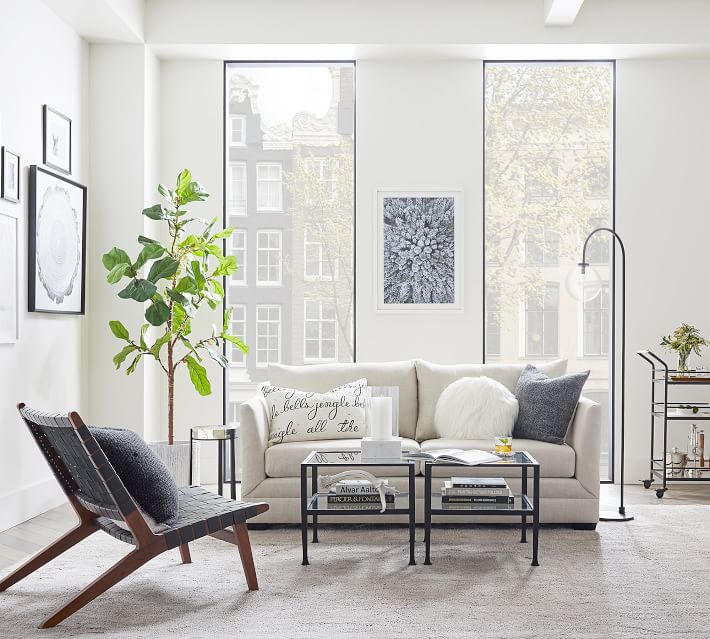 The rich, glossy green foliage and gorgeous branches make fiddle leaf fig trees feel more like art than an indoor plant!
I always use fiddle leaf fig trees (and other gorgeous tropical trees like olive trees, banana leaf trees and travelers palm trees  ) in my online design consults and my own home!
This post contains some affiliate links for your convenience. Click here to read my full disclosure policy.
5 Creative Ways to Decorate With Fiddle Leaf Fig Trees
Fill an empty corner
A tall fiddle leaf fig tree in a basket like this one is a great way to fill an empty corner of a room: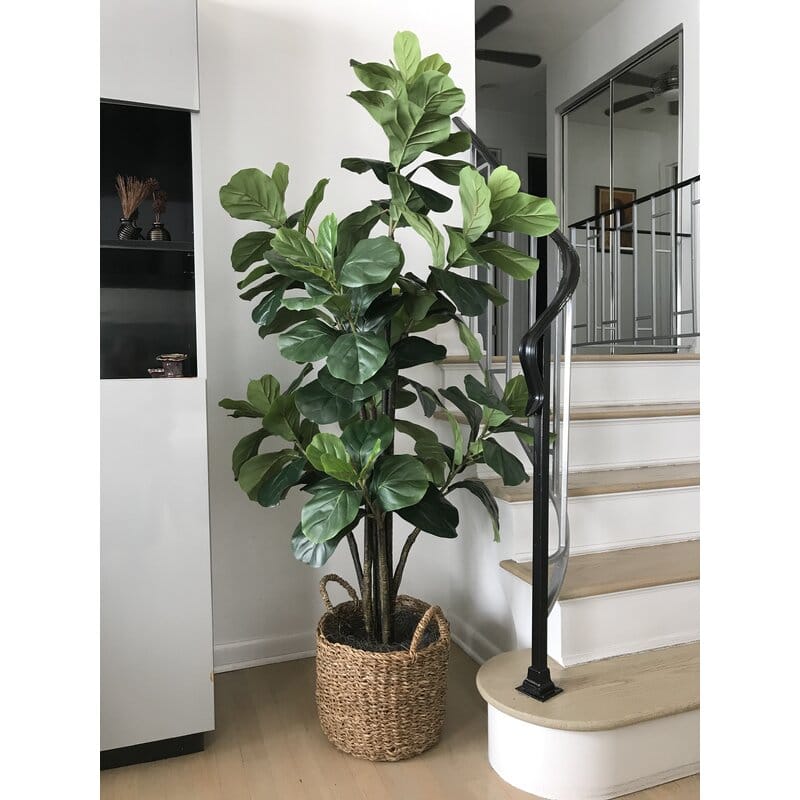 2. Add pattern and a pop of color to a space
I love how this small fiddle leaf fig tree in a basket adds gorgeous pattern and a pop of green color to this beautiful master bathroom: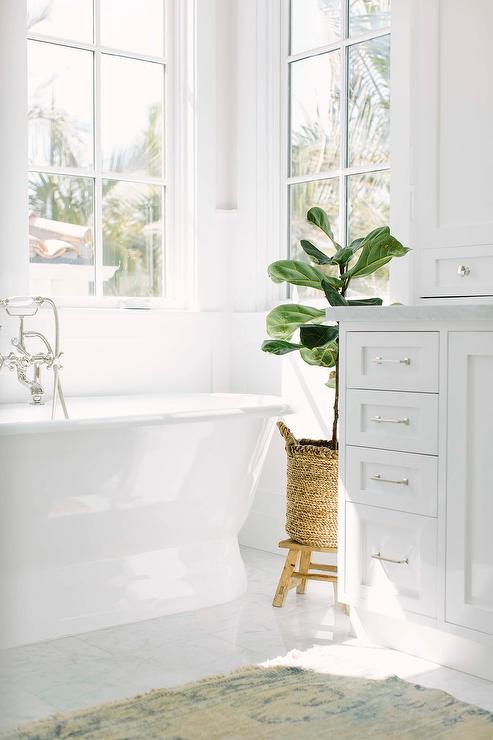 This fiddle leaf fig tree adds pattern and color to the far wall in this living room. Note how it also softens the hard line of the window frame!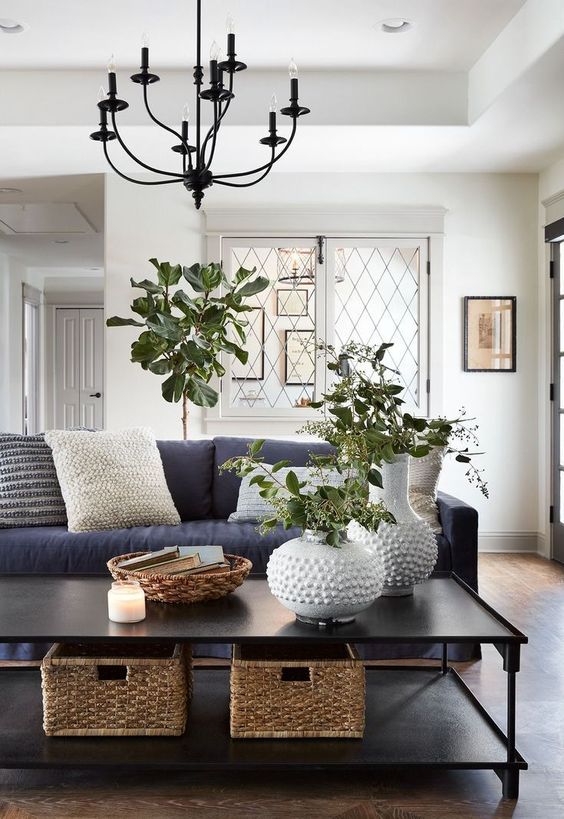 3. Soften the edges of furniture pieces
Adding a small fiddle leaf fig plant in a pot or basket beside a TV unit, dresser or sofa will soften the hard look of furniture edges. They also help blend in furniture into the space for a cohesive look.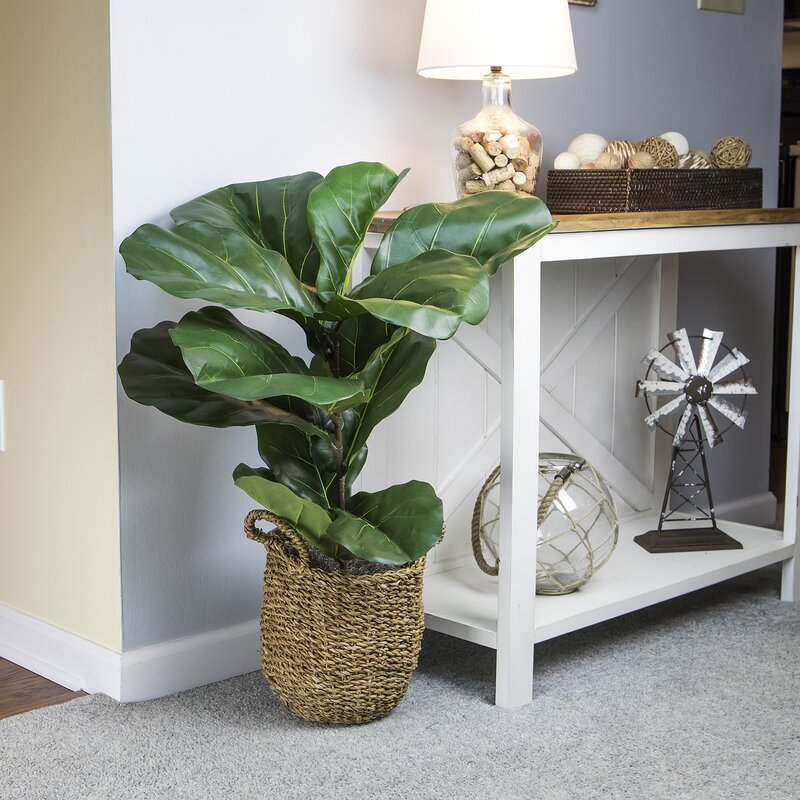 3. A fiddle leaf fig tree will add height to a room and fill wall space
Add a tall fiddle leaf fig tree to your entryway or living room to add height and draw the eye up!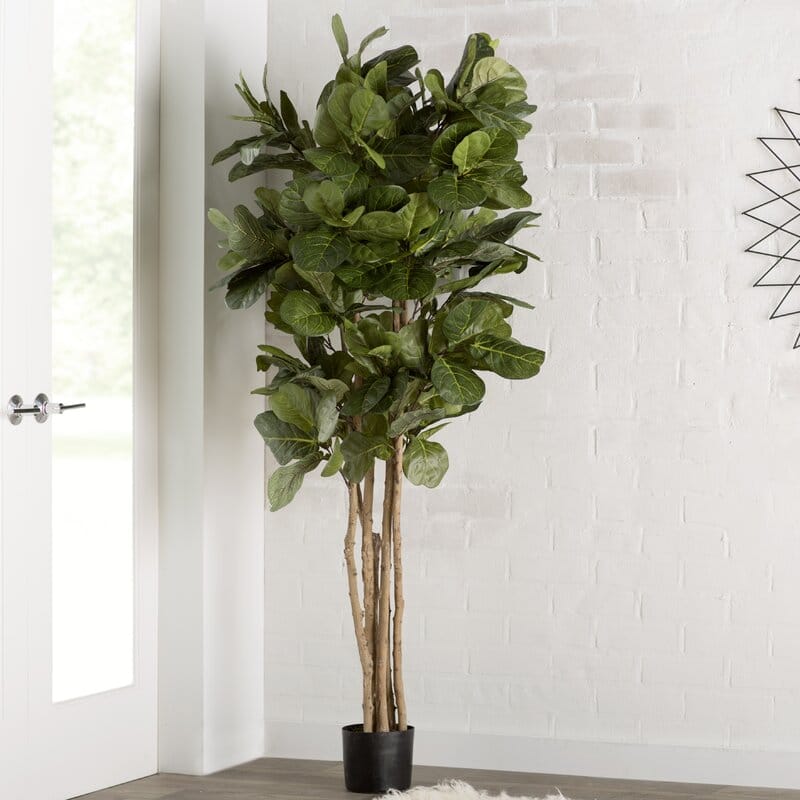 4. How to Decorate: fiddle leaf fig trees to create a focal point
The branches and shape of the leaves of a faux fiddle leaf fig tree help to create a focal point in a room. Every room needs a focal point!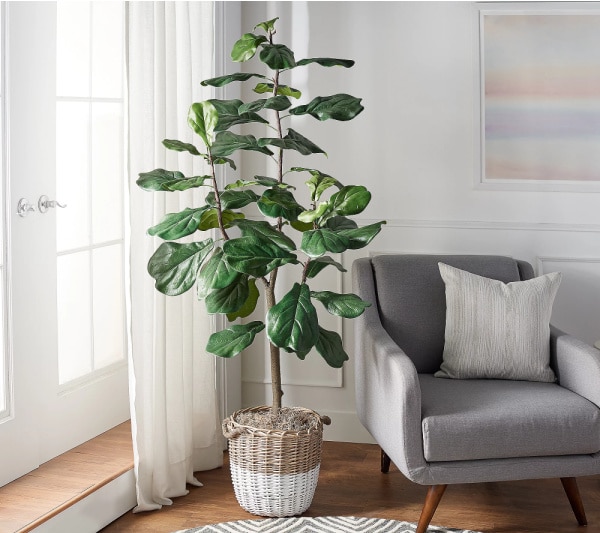 5. Use them on a patio, deck or porch to add interest and style!
A UV resistant outdoor faux fiddle leaf fig tree is the perfect low maintenance plant for your outdoor spaces!
The leaves and trunk are UV resistant and meant for outdoors, so it won't fade in the sun and is weatherproof.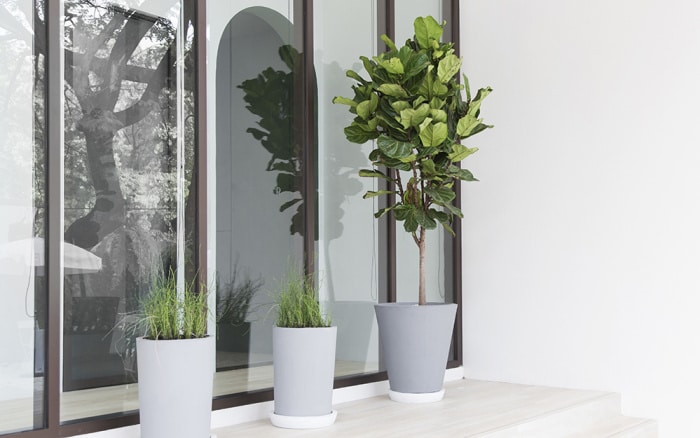 I hope you enjoyed these tips on How to Decorate: fiddle leaf fig trees and how to style them!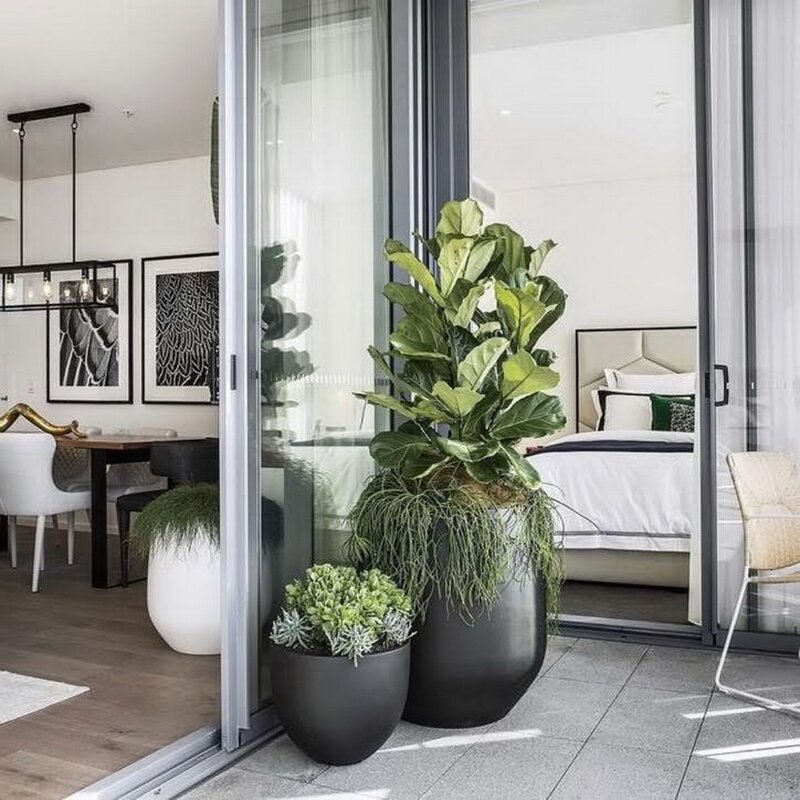 Shop the best Artificial Fiddle Leaf Fig Trees plus pots and baskets to display them in!
Click on the pictures below to see more information on the items: 

You may also like: