Are you living in a smaller home, condo or apartment? Feeling cramped in that small room you have? Learn 7 Ways To Make A Small Room Feel Larger Instantly! Create a feeling of brightness and visually expand your rooms with these design tips; by using lighting, mirrors and decor in strategic ways. Read my tips on how to banish that cramped , cave-like feeling and get the spaciousness you crave!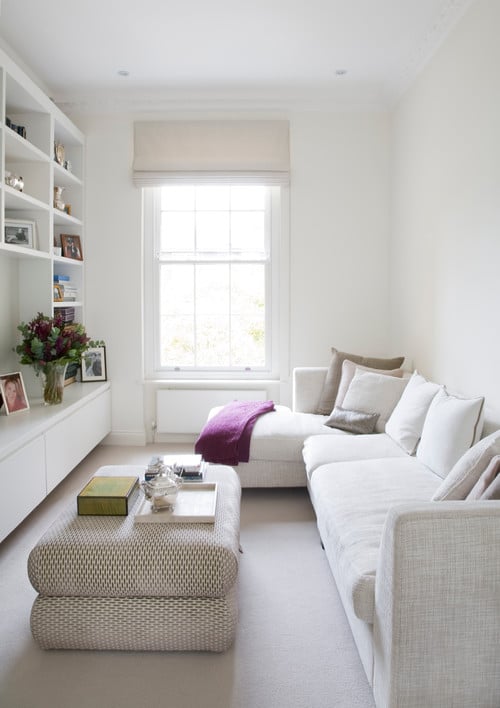 * * *
Before getting to this design lesson – I have something fun, fabulous and FREE to give to you to help you with your decorating!
GET YOUR FREE PRINTABLE BEGINNER'S GUIDE TO INTERIOR DESIGN AND DECOR!
Learn the basic principles of decorating that will make you a better interior decorator.
This beginner's guide includes the formula to creating inviting spaces that you, family and friends will love spending time in!
Enter the information in the form below and it will be emailed to you immediately.
Then print it off and keep it handy!
I also offer online decorating services so if you'd like some help with your home, check out the information here.

* * *
A reader recently sent me an email asking me to give her advice on how she could make her living room feel bigger without doing a big renovation – so I thought this would be a great topic to talk about today!
I've lived in plenty of small spaces in my time! I've lived in a basement apartment as a student, a small townhouse after I graduated university, a small apartment with my hubby, a couple of small military homes and our first home had a super small living room and kitchen.
Here are 7 ways that you can make a small room feel larger by decorating strategically!
How To Make A Small Room Feel Larger – 7 Tips
Tip 1: MIRRORS
Place a mirror near a window and at the darkest corner of the room so it can reflect and bounce light throughout the space.
(see how we painted our fireplace tile and orangey wood mantel!)
How to Paint Tile : Easy Fireplace Paint Makeover
My Fireplace Mantel Reveal -A Makeover with Paint!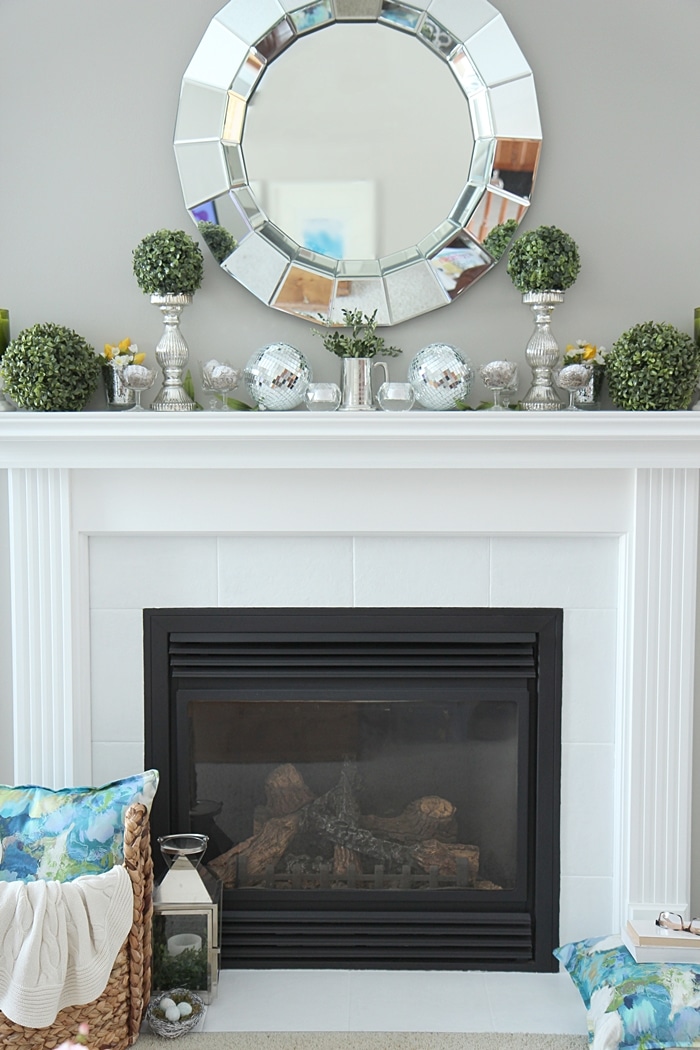 SHOP MY LIVING ROOM! Click on the images below and scroll with the arrows!

Tip 2: DRAPES
Place window draperies wide so that they barely cover the window frame and fill the wall space on each side of the window. This lets in as much window light as possible!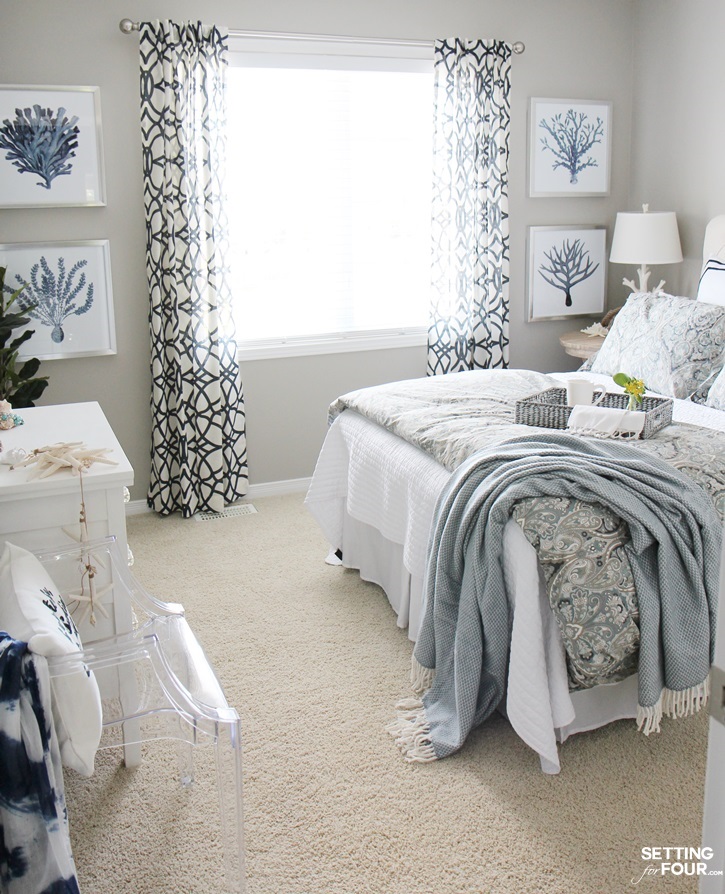 SHOP MY GUEST BEDROOM! Click on the images below and scroll with the arrows!

Tip 3: REFLECTIVE DECOR
Have plenty of light reflecting decor items placed around your room – especially the darkest corners. Use decor and picture frames with metallic finishes: chrome, gold and or silver.
SHOP THIS LOOK! Click on the images below and scroll with the arrows!

Tip 4: REFLECTIVE FINISHES
Use furniture that have light reflective surfaces: mirrored, glass and metallic furniture. Use a mirrored console, glass coffee table, reflective side tables with chrome, gold and silver accents.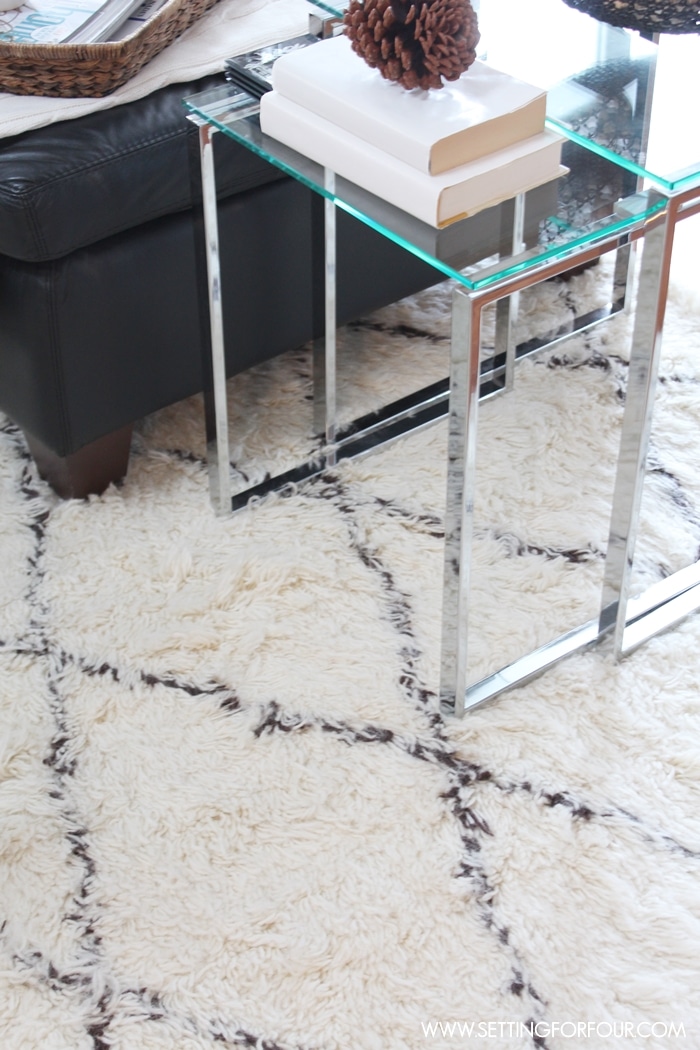 SHOP THIS LOOK! Click on the images below and scroll with the arrows!

Tip 5: FURNITURE
Don't overwhelm the space with large-scale furniture. Instead, choose furniture with low profiles like this sofa.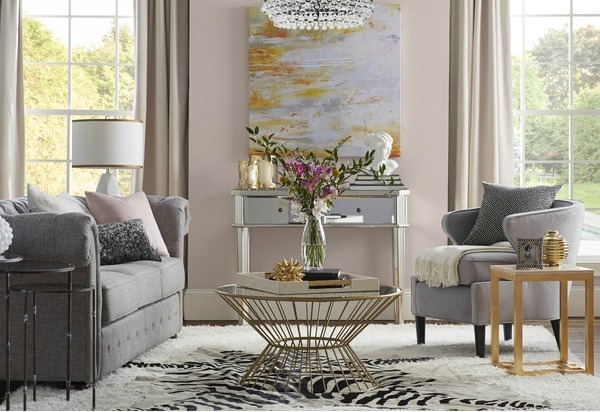 Tip 6: GET ORGANIZED WITH STYLISH, PURPOSEFUL STORAGE
Clear the clutter and make room for spacious living with shelves, baskets, organizers, and more.
Tip 7: LIGHTING
Use wall sconces and pendants instead of floor lamps to maximize your floor space for furniture.
This wall sconce looks beautiful above a sofa, flanking a wall mounted TV or a bookcase!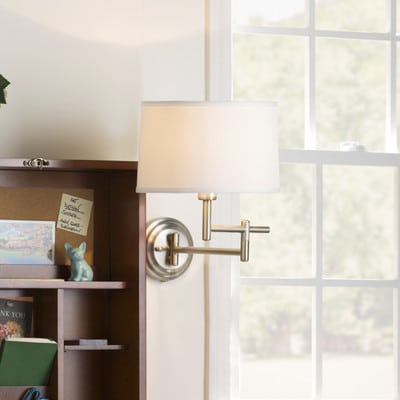 ** SEE ALL OF MY HOME FURNISHINGS AND DECOR HERE! **
Shop the items below that will make your small room feel larger!
Click on each image below to see more info about the item!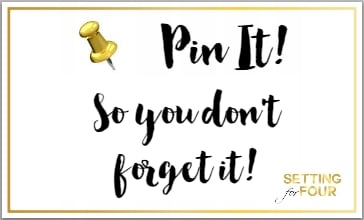 I hope you liked my design and decor tips on How To Make A Small Room Feel Larger!
Do you have any tips that have worked for you? Let me know in the comments below!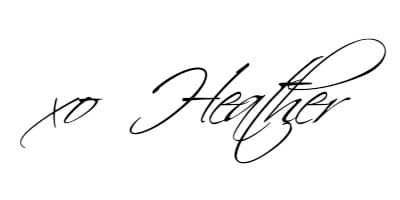 You may also like:
Design Tip – How to Pick the Perfect Chandelier Size and Printable Size Guide
How to Style a Sofa Table and Define Your Living Room