So you want to buy a gorgeous chandelier or a pretty pendant light to hang over a table in your dining room or kitchen….but what size of chandelier should you buy?
As an interior design consultant there are many design rules of thumb that I work with….
….and I'm going to share with you the trick on picking the perfect chandelier size for your table!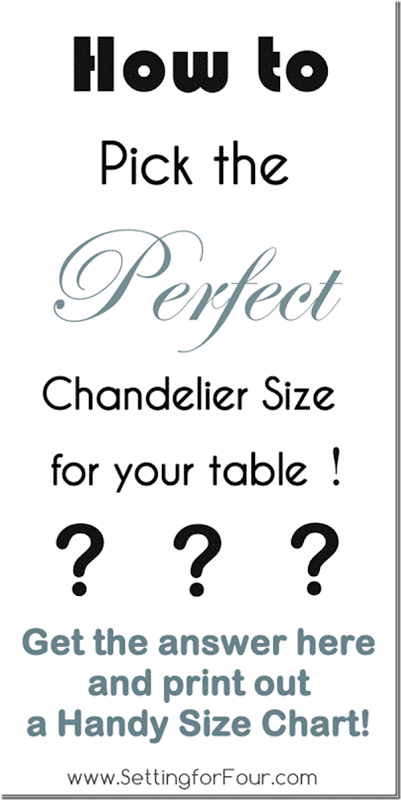 Chandeliers vary widely in size, shape and weight and tables vary widely in size too. So how do you choose the right size for your table?
These are the things you want to keep in mind: It must be big enough to provide light to everyone sitting at the table but not too big that you'll bump into it when you are sitting down or getting up.
A chandelier should be 12 inches smaller than the table width (or diameter if it's a round table).
Table width – 12 inches = Chandelier size
Example: if your dining table is 42 inches wide, your chandelier should be 30 inches in diameter (42 – 12 = 30).
Here's a handy chart you can print out to keep in your purse or wallet to use the next time you are shopping for a chandelier!
Chandelier Size Calculation and Chart:
| | | |
| --- | --- | --- |
| My Table Width (inches) | Subtract 12 inches | My Chandelier Size (inches) |
| | – 12 | = |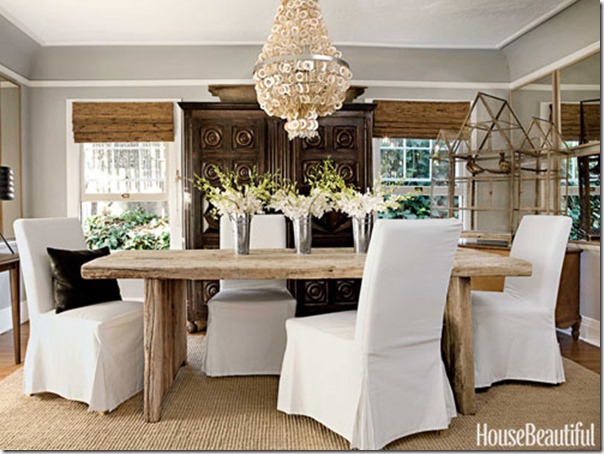 House Beautiful
This is an example of a chandy perfectly sized to provide light to everyone at the table and it's not so large that it won't be bumped:
Buying the correct size chandelier doesn't need to be frustrating or intimidating!!