How to style a sofa table – how to use a sofa table to define your living room space, style it with home decor, lamps, store pillows and books.
Having the sofa table behind our sectional in our open concept living room/kitchen really helps to define the living room area.
The drawer is a handy spot to store our notepads, keys, cell phones ect. Although we have two end tables, the sofa table gives us a great spot to put our drinks on when we are snuggled up in the corner of the sectional.
I love the shelf at the bottom too, perfect for storing extra pillows and decor books.

Black and white photos of my darling boys on the beach when they were little munchkins.
Woven basket and wire basket – TJ Maxx
Pinecones – Outdoors
Crystal votives as vases- TJ Maxx. Blossoms are from my yard; spring has arrived in Virginia!
Do you have a sofa table or buffet in your space and do you find it a great space for storage too?
You may also like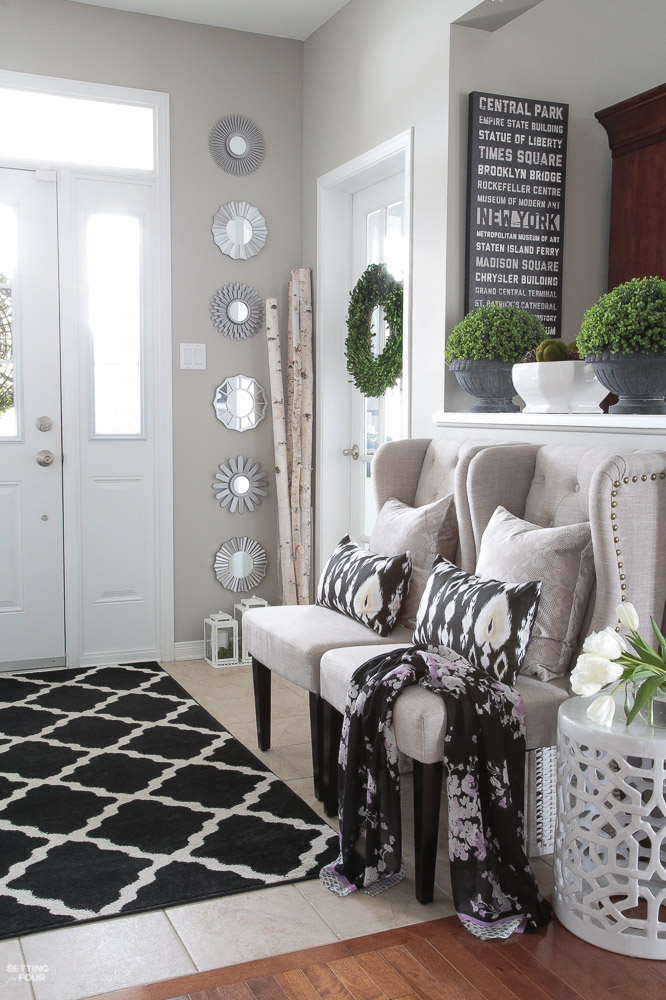 How to Design a Living Room in 7 Steps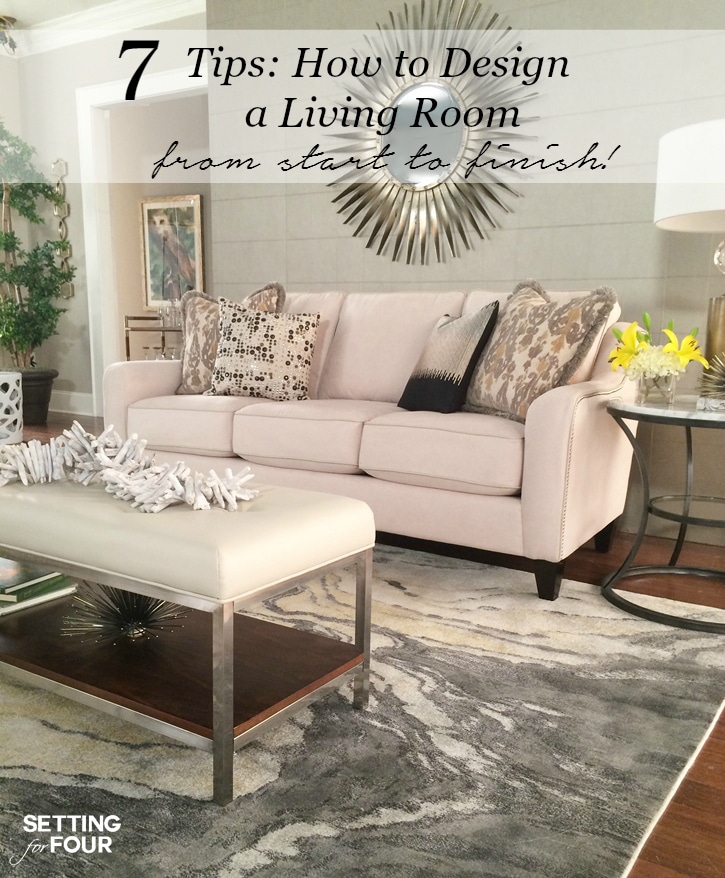 Shop my Home and get my looks! All of my home decor and furniture is listed here!