Fireplace mantel reveal: See the before and after pictures of our brown wood fireplace mantel makeover with paint. Learn how to paint a wood mantel in just 3 easy steps! The DIY paint tutorial and supply list is included. This is such a quick and easy DIY home improvement project.


My Fireplace Mantel Reveal // A Before and After Makeover with Paint!
One of the things that I've been wanting to change in our home is the color of our brown wood fireplace mantel. The dark orangey wood color is too drab for the bright airy look I'm aiming for in my living room design.
So painting our wood fireplace mantel white was at the top of our to-do list.
Here's our brown wood fireplace mantel. It's so boring with this orangey-brown stain and the undertones of this stain clash with the rest of the room.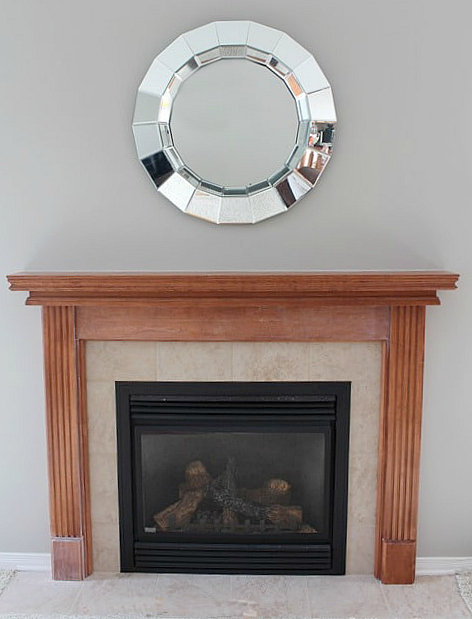 See how we updated our windows and replace these dated brown woven shades with beautiful white faux wood blinds!
Updating our window shades- Faux Wood Blinds Installation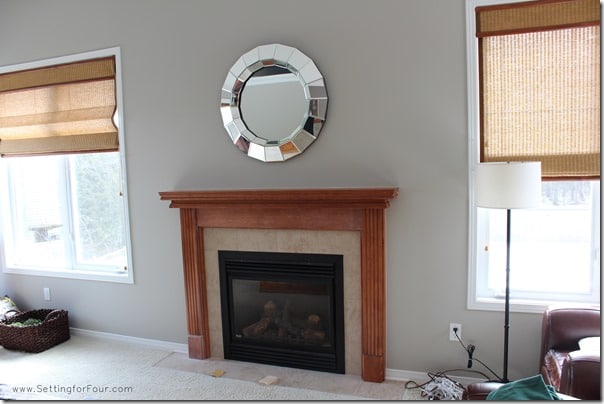 Now it's fresh and white and lovely!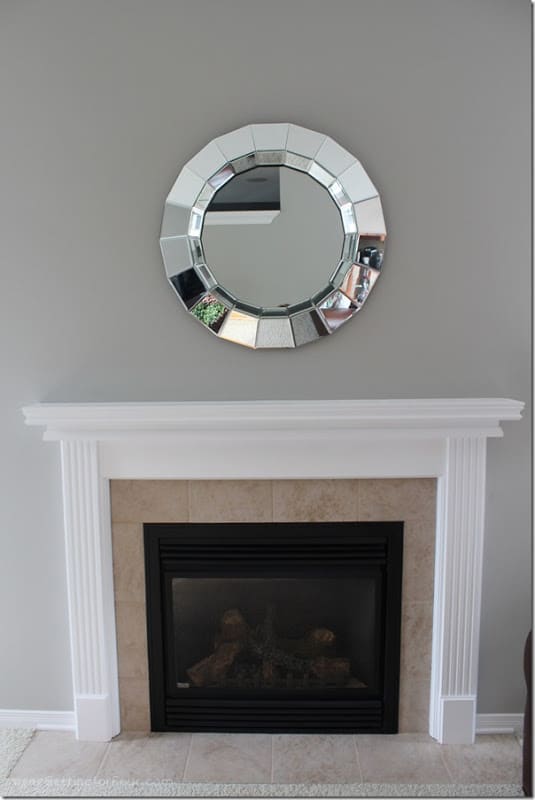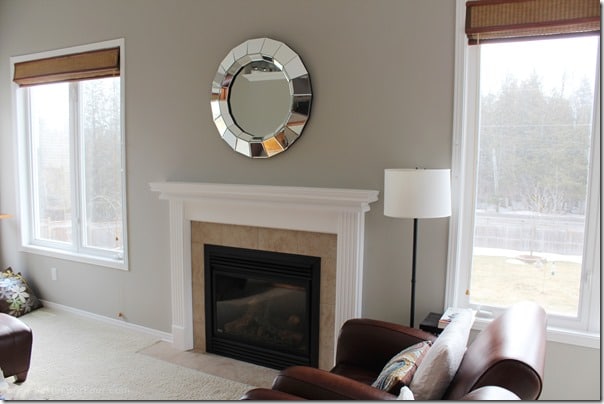 ….and here's what our fireplace looks like now! We also painted the tile white!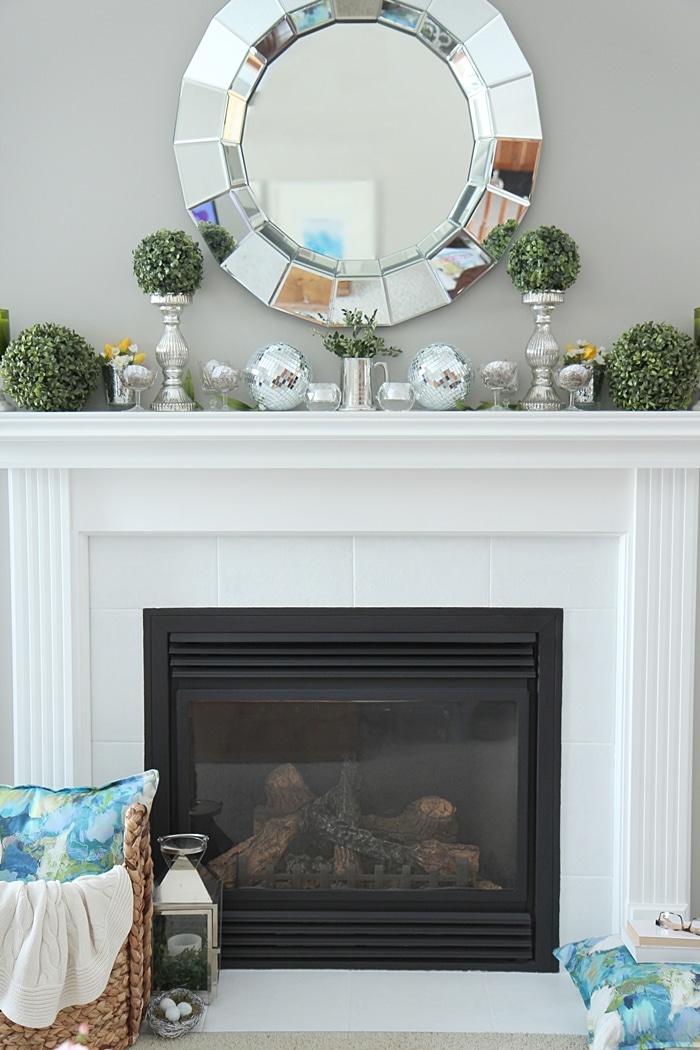 This post may contain affiliate links. There is no additional charge to you, you just get to check out some beautiful things I love!
Here is how I painted our wood mantel:
Supplies:
paint – I used Sherwin Williams trim paint 'All Surface Acrylic Enamel ' in Extra White, Semi Gloss
Tutorial How to paint a wood fireplace mantel:
1. Lightly sand the entire mantle with sandpaper (wrapped around a piece of wood acting as a sanding block).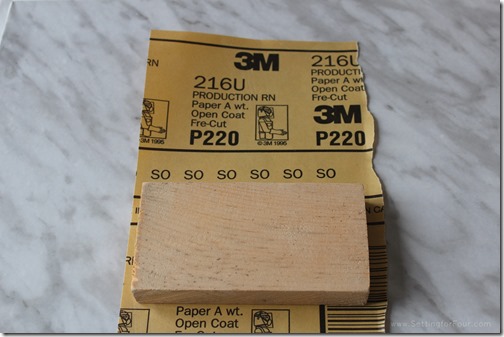 2. Wipe off dust.
3. Paint the mantel with 3 coats of paint. Let each coat dry 24 hours.
What a difference! This white paint makeover really makes my mantel decor look gorgeous!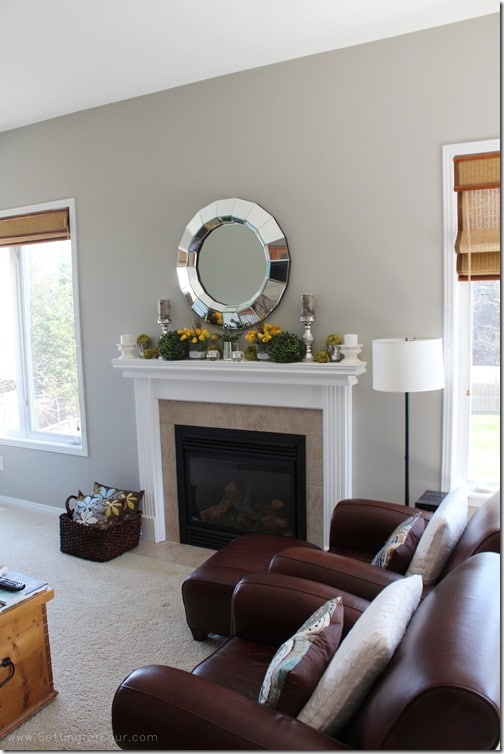 Here's the 'Before' and 'After' again……What do you think? Do you love the 'after' version as much as I do???
How to paint a wood fireplace mantel:
PLEASE PIN THIS AND SHARE IT WITH YOUR FRIENDS!

You may also like: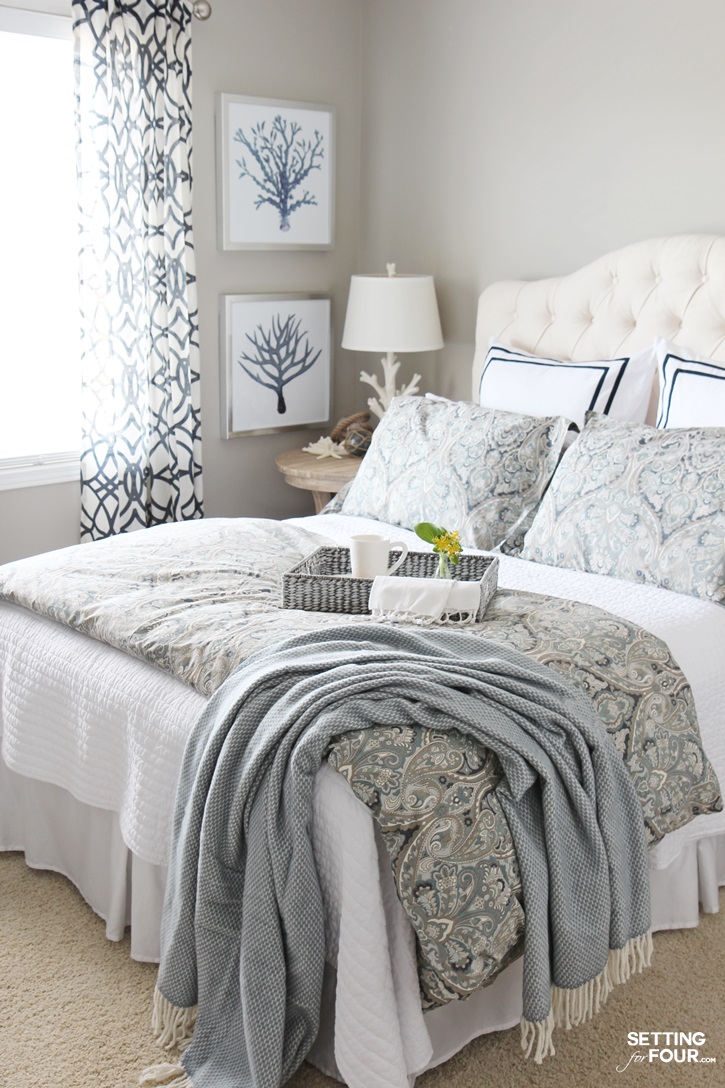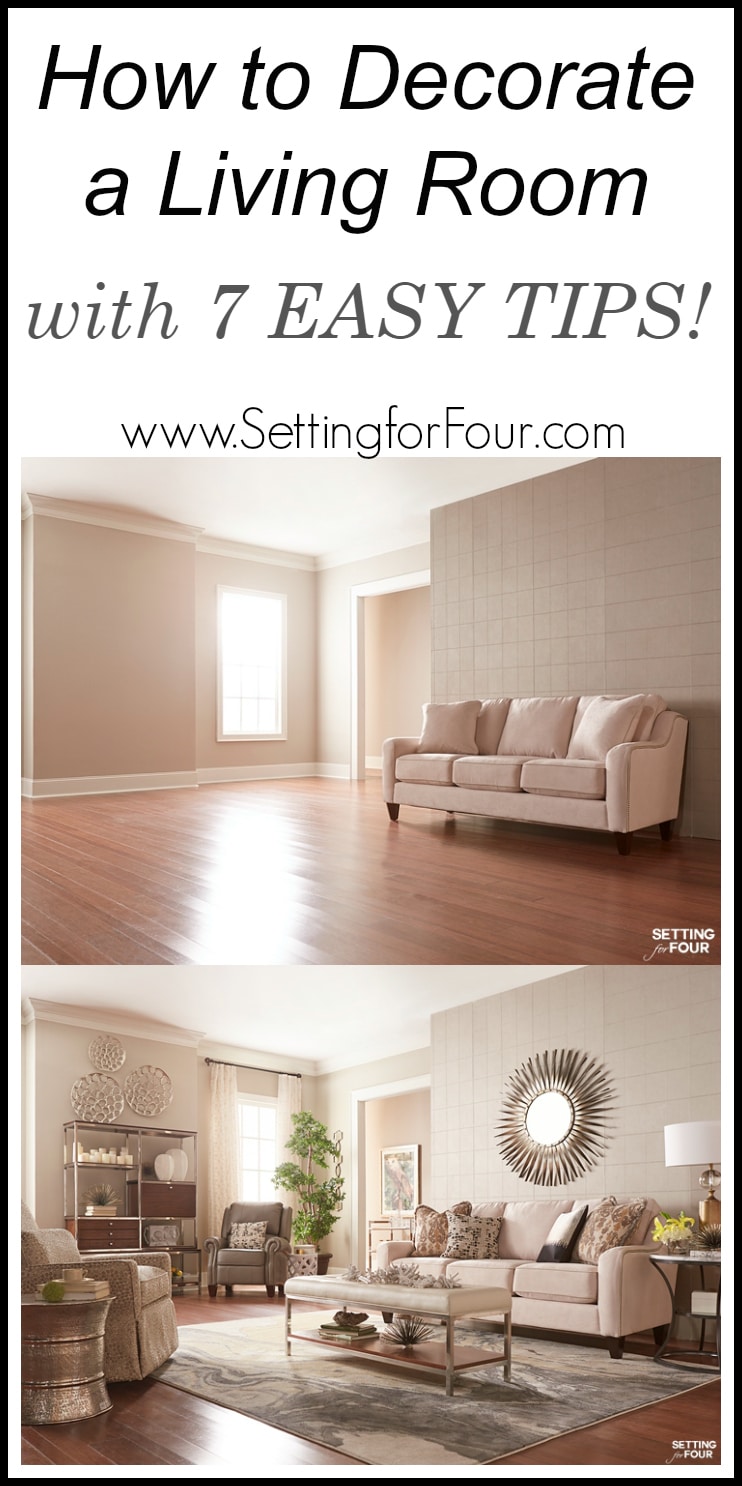 Sherwin Williams Poised Taupe: Color of the Year 2017