Creating a Photo or Art Gallery wall is a stylish way to add personality to a home.
But it can also be very intimidating to put together! Where to start? How to lay out your collection of pictures?
Here are some handy DIY tips on how to hang photo gallery wall pictures and how to find the right layout for various sized frames.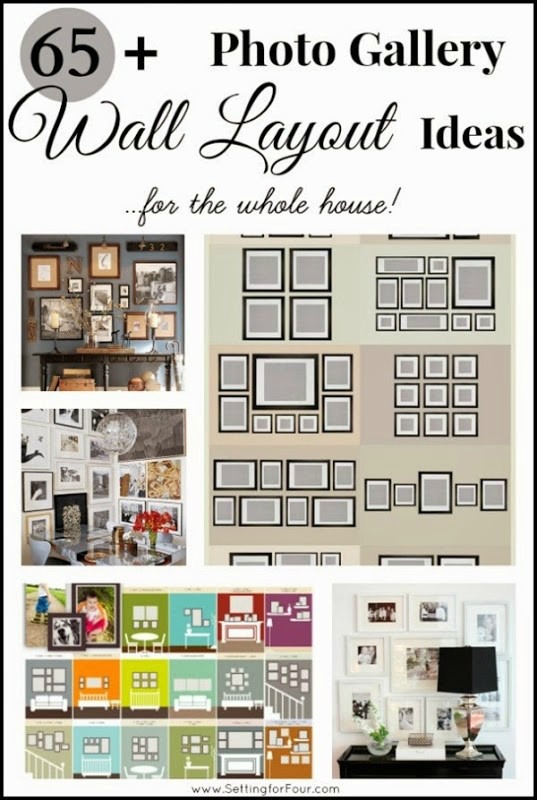 65 Plus Photo Gallery Wall Layout Ideas
Use the arrow below to view more!