See a gorgeous gray paint color I just love called Sherwin Williams Reflection!
It's a gorgeous interior and exterior gray paint color. So relaxing and elegant!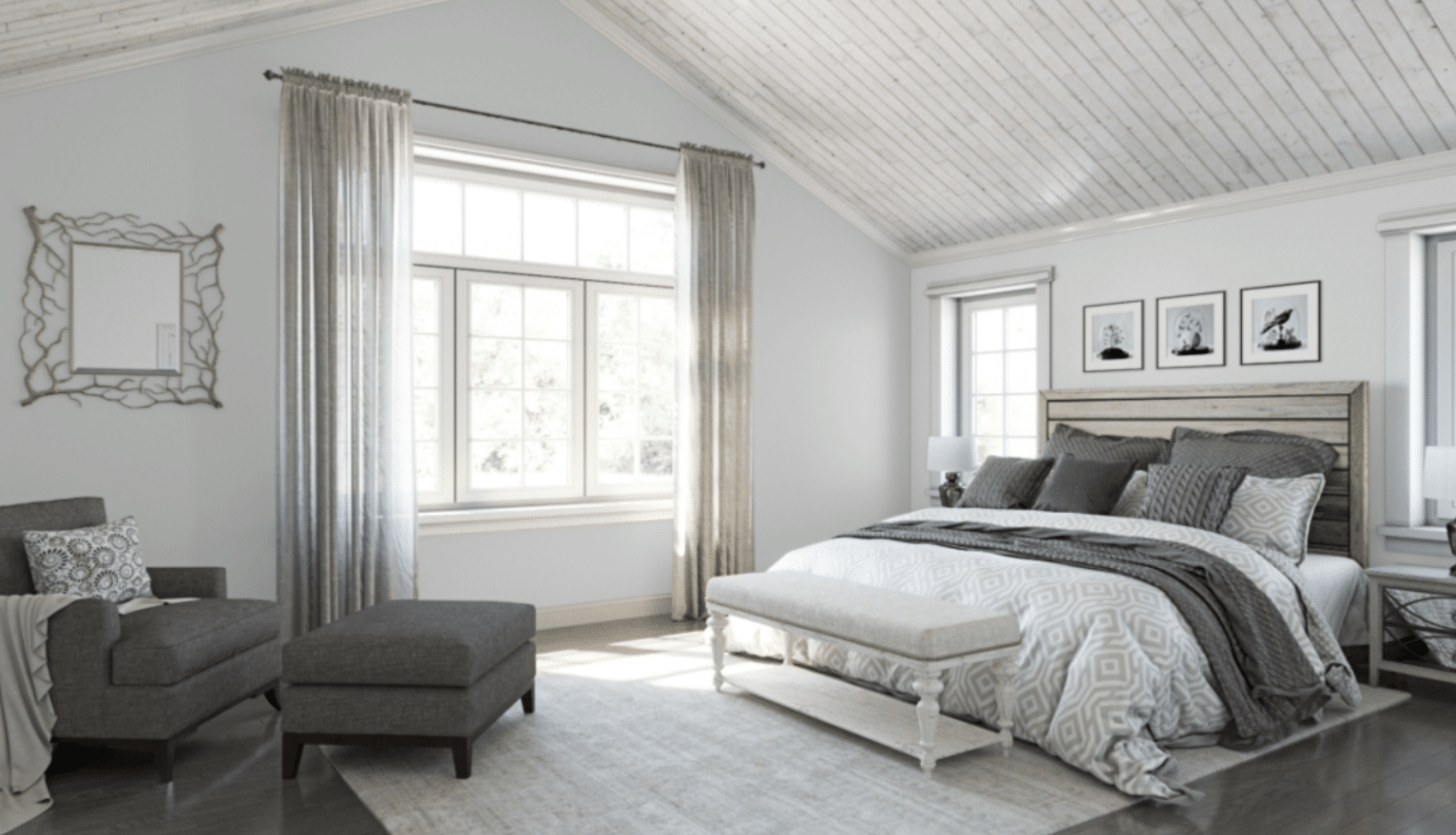 Sherwin Williams Reflection 7661 – A Beautiful Gray Paint Color
Sherwin Williams Reflection 7661 is a cool gray with a slight blue undertone.
It's a beautiful, timeless gray color.
Check it out in a bedroom, below – isn't it gorgeous?
Sherwin Williams Reflection is a gray paint color that works best with flooring, cabinetry and furniture that IS NOT orange or yellow toned (oak / pine flooring),  or red (cherry/mahogany floors, furniture or cabinets).
In these cases the orange or red in the flooring, cabinetry, furniture will pull out and emphasize the blue undertone in Reflection…. and make Reflection look blue instead of gray!
You can see in this bedroom that the flooring is a grayed brown color. The gray in the flooring works really well with the gray paint color.
Remember!! ALWAYS, always, always test the paint color in your room to make sure you like how it looks with your flooring and fixed elements before painting the room!
You can see how to do that here:
How to Pick Paint Colors With Confidence!
How To Identify Paint Color Undertones To Choose The Right Color
Sherwin Williams Reflection 7661 in a bedroom with gray furniture and brown/gray flooring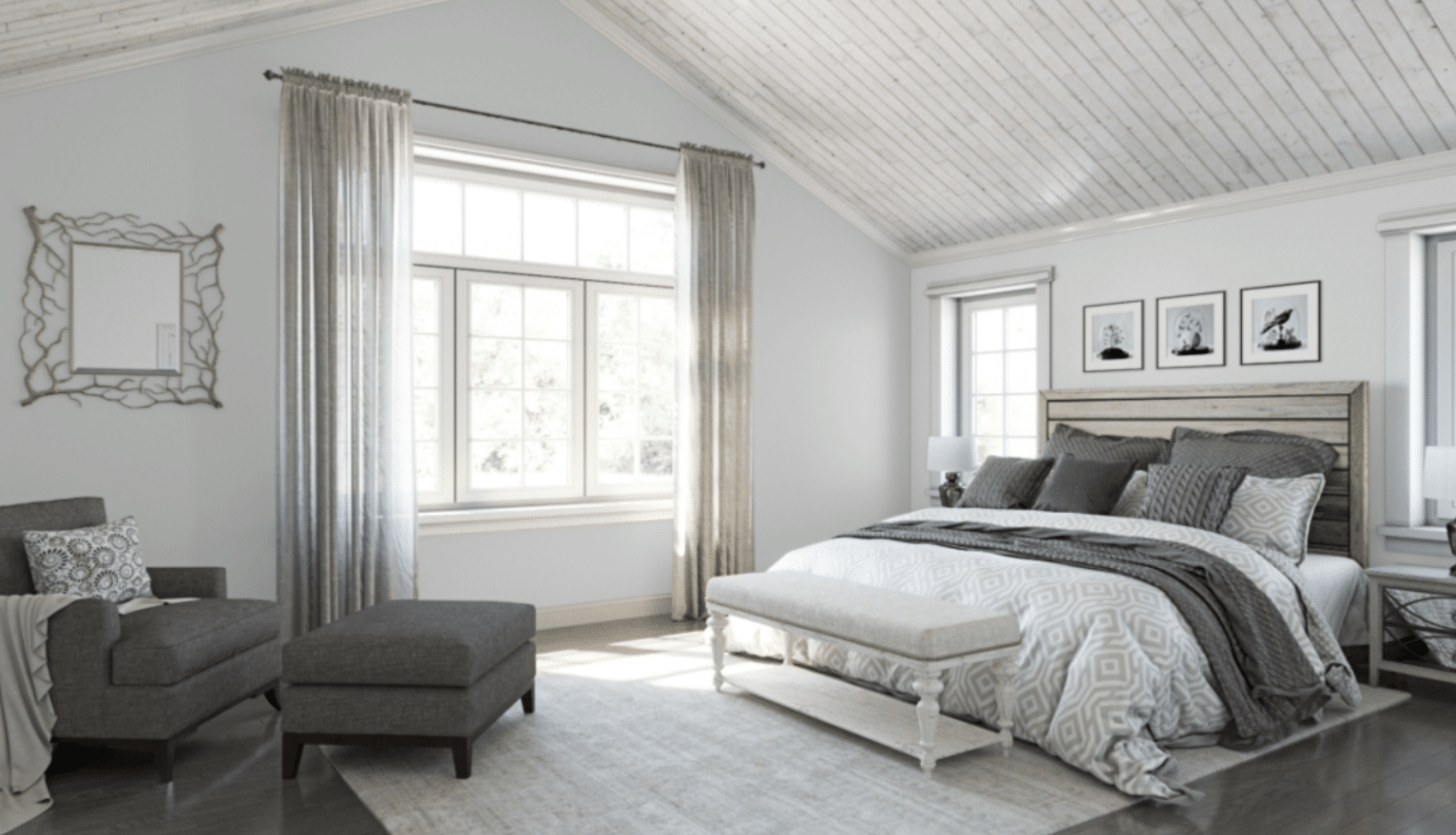 ---
Do you need help with your furniture layout, decorating your home or picking paint colors? See my online decorating & paint color services and  client reviews!  Email me at [email protected] for more info!

---
Sherwin Williams Reflection 7661 also looks gorgeous in a kitchen with white cabinets:

This color will create a beautiful relaxing spa feeling in a bathroom:

It's also a gorgeous, elegant gray siding color and looks amazing with a black or charcoal gray roof and white trim:

SW 7661 Reflection Coordinating Colors
SW Reflection pairs well with darker grays like Dustblu, navy blue like In The Navy and light grays and whites.

You may also like these Design Ideas: