See this modern classic living room – design & styling ideas!
This is a recent living room e-Design I created for a design client.
Creating beautiful cohesive spaces for my clients is what I love to do as a Designer!
Read on to discover all the details and inspiring styling ideas for this inviting, layered room.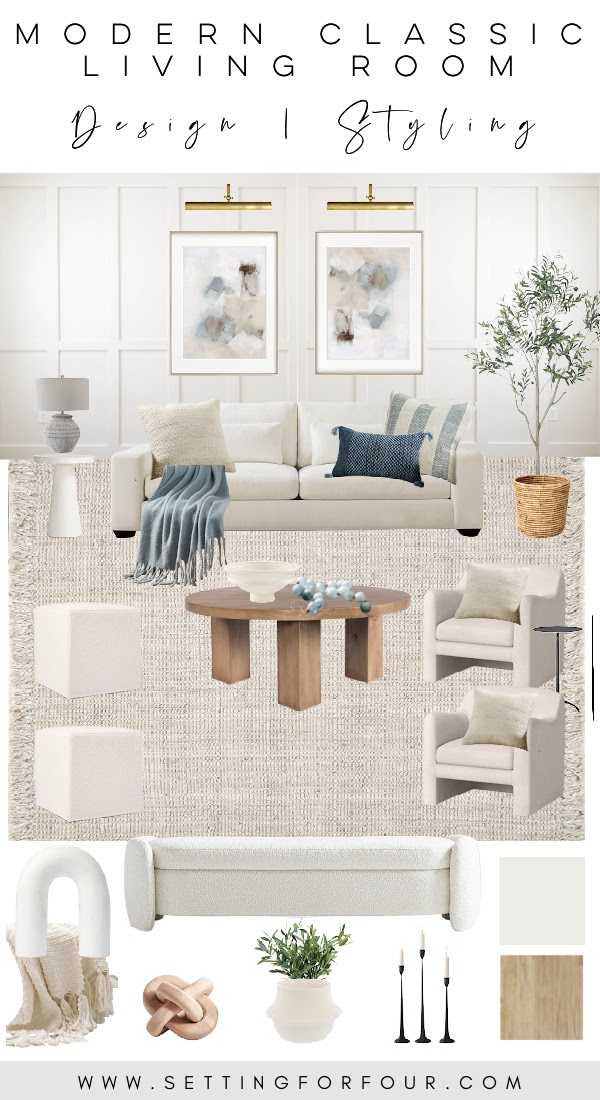 Modern Classic Living Room – Design & Styling Ideas
Create a welcoming, stylish and timeless living room that's full of texture and beautiful neutrals!
Cozy and comfortable furniture and beautiful accents are combined to create this on trend look.
This living room design embraces modern classic design style but can be tweaked to any style you love!
What is modern classic design?
This design style is a combination of modern design and classic design.
Modern design incorporates simple, contemporary lines of modern design.
It embraces a simple color palette.
Classic design incorporates timeless, traditional furniture and finishes.
It mixes wood with stone and marble. There is also an organic element with fabrics like cotton & jute as well as gorgeous botanicals.
Features of this modern classic living room
Classic design is incorporated with updated traditional furniture mixed with modern decorative accents.
Organic style is added with natural woods and greenery.  Organic materials such as jute, stone and woven natural fibers are also layered into the room.
The envelope of the room
White oak flooring and white board and batten walls create a chic and neutral canvas.
These beautiful elements of the room create the envelope of the space.
White oak is the most popular type of flooring right now.
Board and batten wall molding is also a current trend… and is fresh and timeless.
5 Best White Trim Paint Colors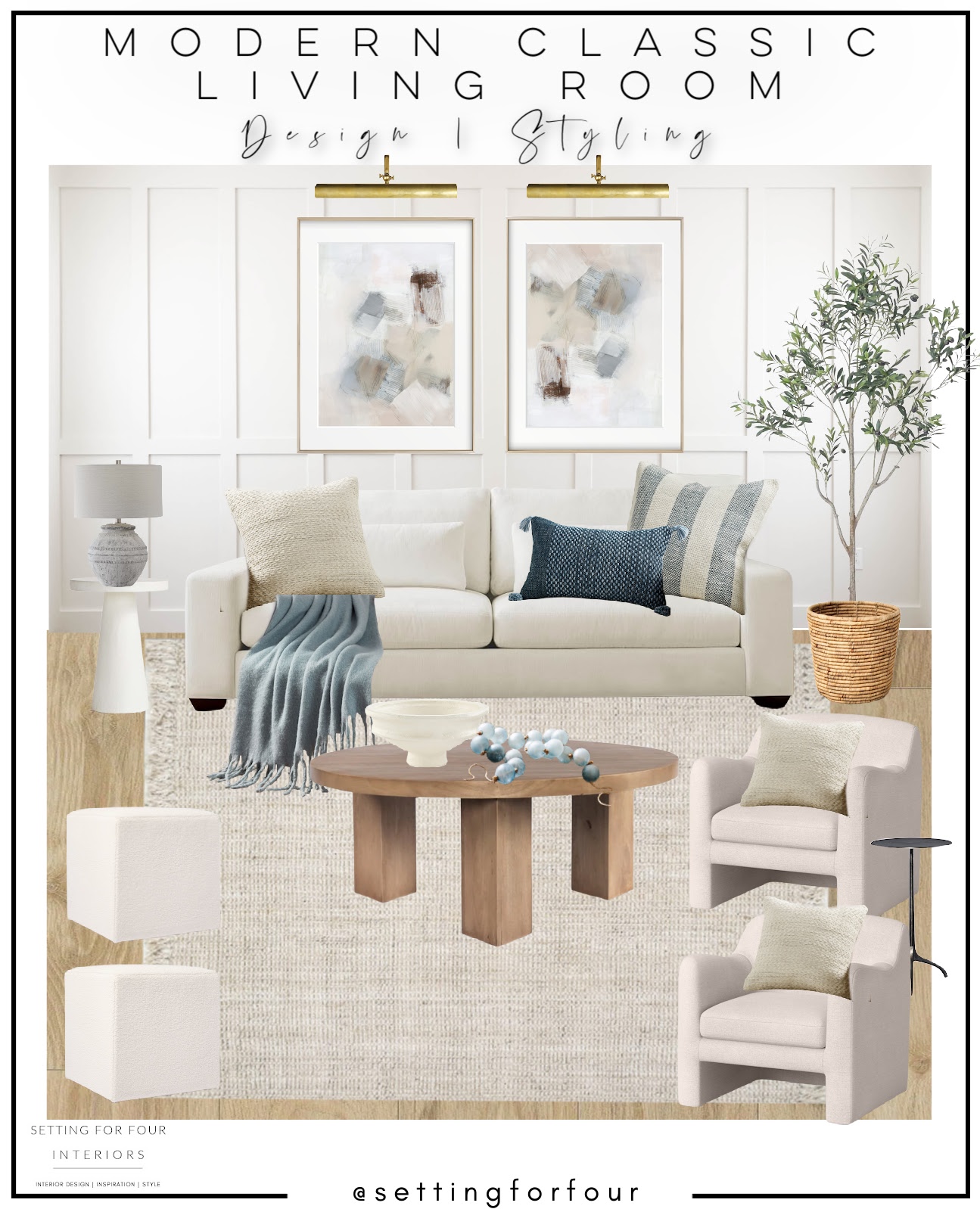 YOU CAN EASILY SHOP THIS LIVING ROOM BELOW:


---
Do you need help with furniture layout, room design, selecting furniture or choosing paint colors?
See my e-design & paint color services info – and client reviews! 
Email me at [email protected] for more info!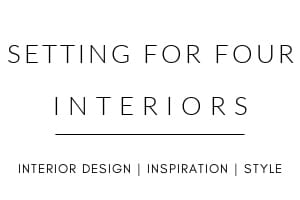 ---
Seating
When selecting seating focus on comfort, timeless and classic styles and cohesive upholstery selections.
I selected  this timeless sofa which is made for lounging in comfort.
It's durable –  upholstered in stain resistant fabric for kids and pets – and unrivaled comfort!
I also chose two beautiful neutral accent chairs to provide more seating and a balanced furniture arrangement.
Anchor the room with a beautiful area rug
This jute rug adds gorgeous texture and visual softness to the space.
It also anchors the furniture arrangement.
Artwork
Two gorgeous framed art pieces in beautiful sand, gray and creams are hung above the sofa to create a focal point and add color, pattern, style and interest.
Atmosphere and ambiance
Lighting is an essential component in any room.
These stunning brass picture lights are hung above the art to add interest, style and ambiance!
They also create a balanced frame for the sofa and art.
The table lamp is breathtaking with it's variations and subtle markings – an old world look!
It adds texture and atmosphere to the room.
Functionality
Coffee tables are a living room staple.
Add character and functionality to the room with this gorgeous wood coffee table!
It has such such beautiful legs and round shape.
Decorative Accents
Decorative objects, bowls, blue and ivory accent pillows and a cozy blue throw add the final layers to create a welcoming, stylish and cozy living room.
Personalize your space with decorative home accents that are fashionable and capture your style!
YOU CAN EASILY SHOP THE SPACE BELOW:


Follow me on Instagram for more Design and Decor inspiration!
More Design and Color Ideas:
**This post contains affiliate links**