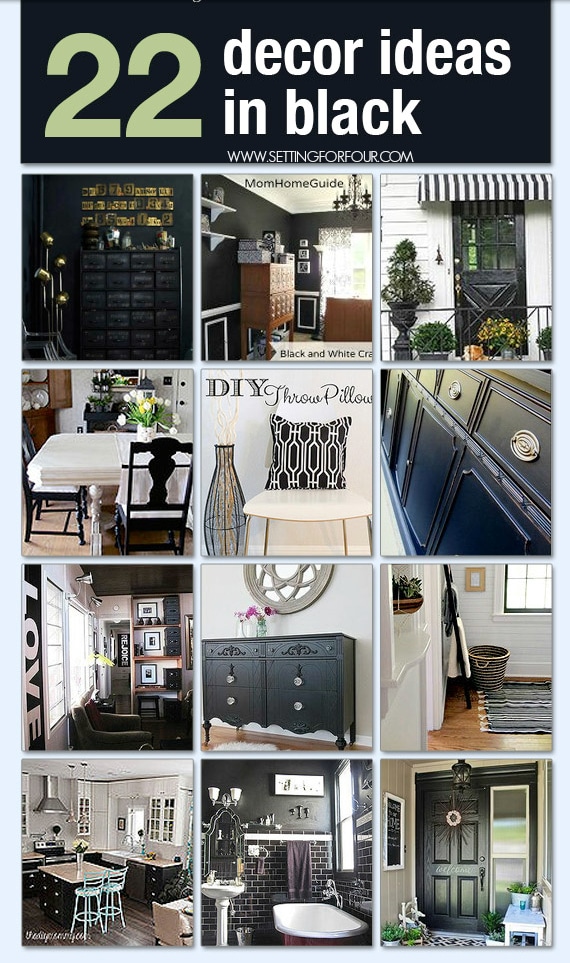 Decorating with the color black can add instant style to a home. Adding black to our homes in a large or small scale makes the rest of the decor fresh and current. It can give a room an instant chic facelift!
Whether adding ebony in large or small doses it's ability to create contrast in a room is a key design element for any well decorated and designed space. Here's 22 Decor tips and tricks to add black to your home!

MY LATEST VIDEOS
22 Beautiful Decor Ideas in Black
Black Furniture:
Painted Dresser with Glass Knobs. Painting this worn dresser black shows off all the gorgeous designs in the carved wood.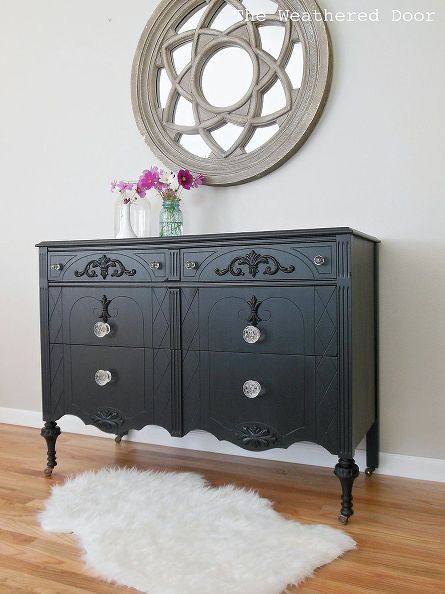 DIY Painted Pottery Barn Dresser: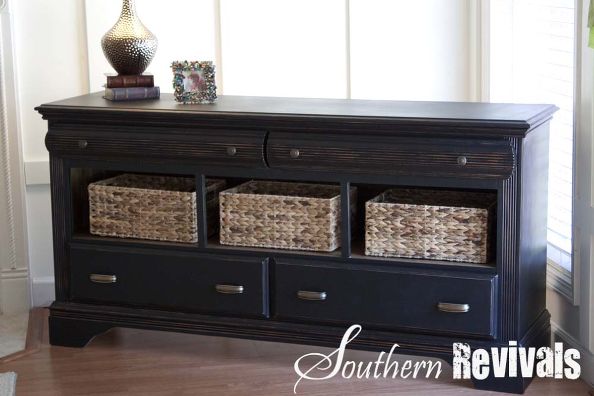 Black Painted Furniture always makes a statement: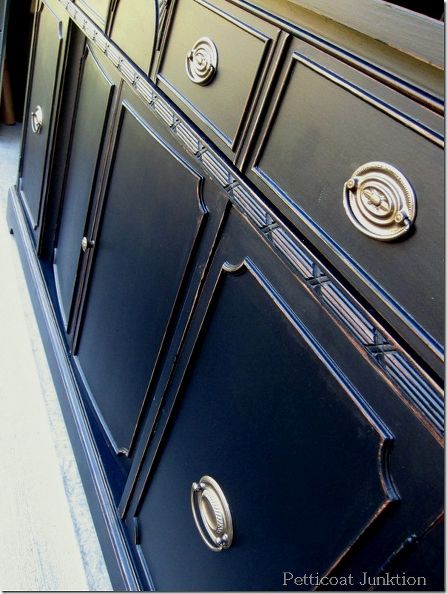 Black in the Kitchen:
A vintage industrial kitchen looks amazing with black lower cabinets and island. The black makes all of the other colors in this kitchen pop!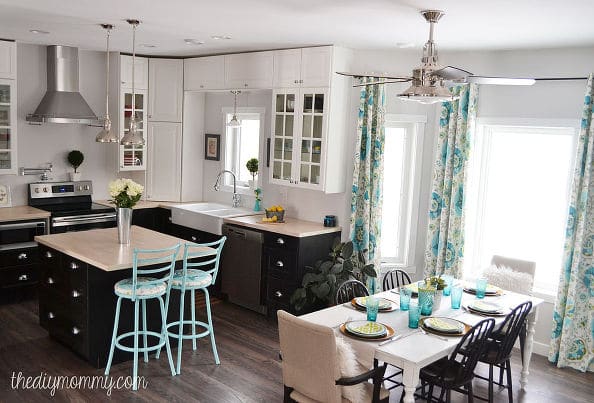 Balance light with dark and amp up your white kitchen cabinets by painting some in ebony! Black Kitchen Cabinets: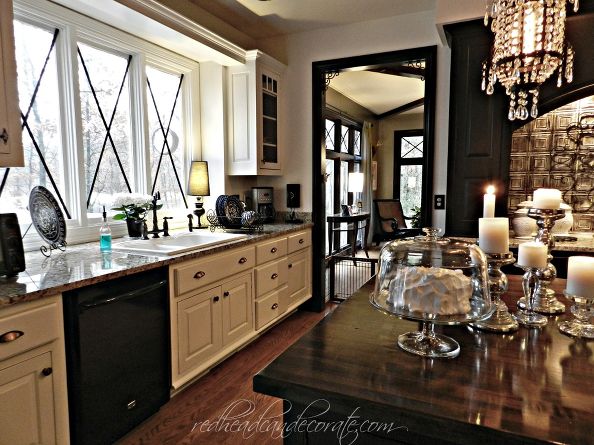 How to Decorate with Black: Add it to your Entryway!
Black Front Door and Entryway: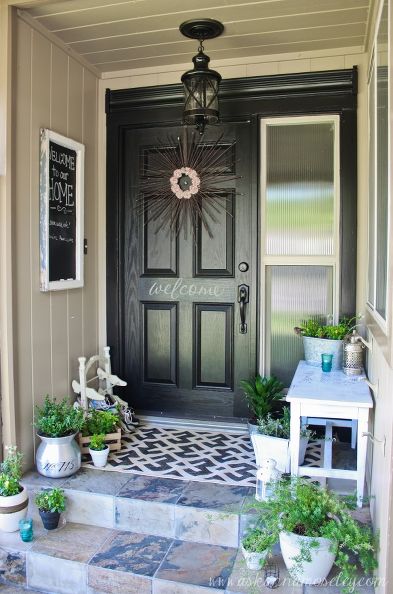 Elegant ebony entryway and outdoor decor: Black front door, urns, shutters, lighting and DIY Awning: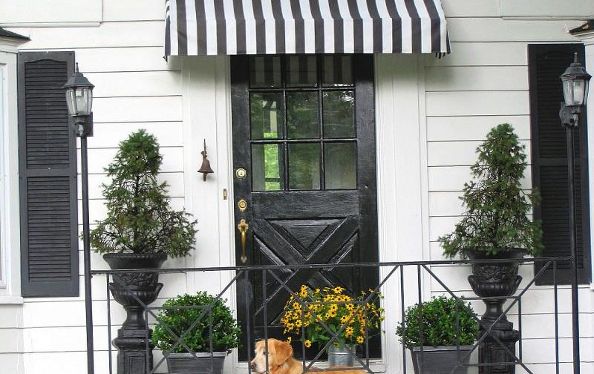 Add Black to the Bathroom:
Glossy Black bathroom wall paint and subway tile: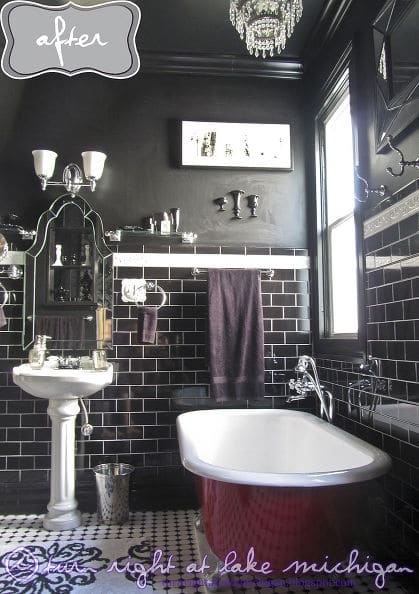 Black Lattice patterned wallpaper in a bathroom- so chic!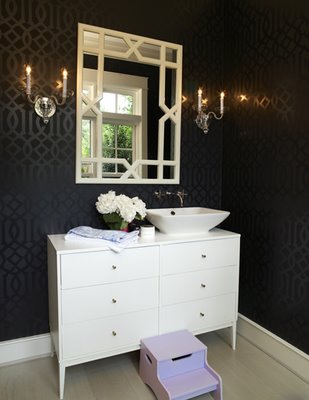 Add Black to Windows and Doors: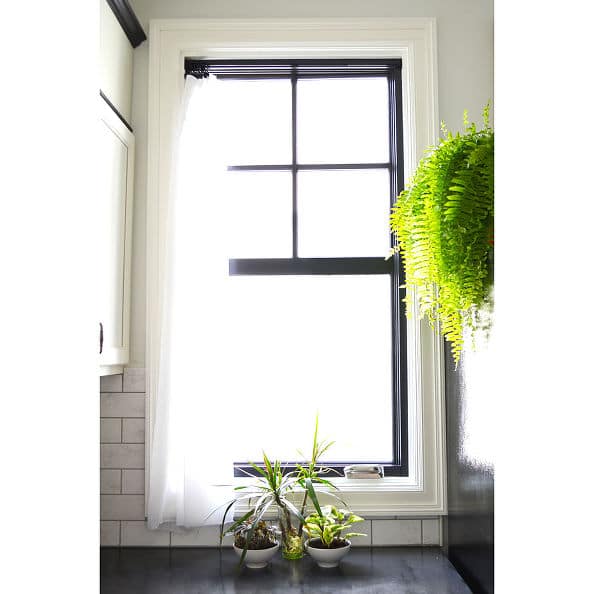 Look at what the color Black can do to a Front Door! What a beautiful transformation!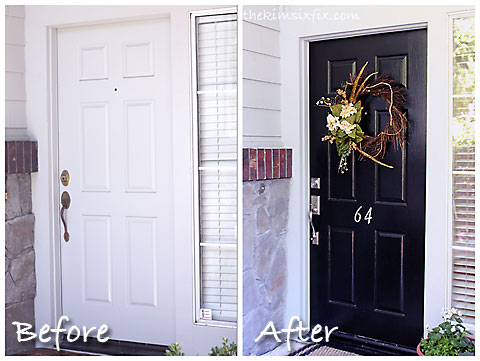 Black doors aren't just for outside….paint your interior doors black for a touch of drama!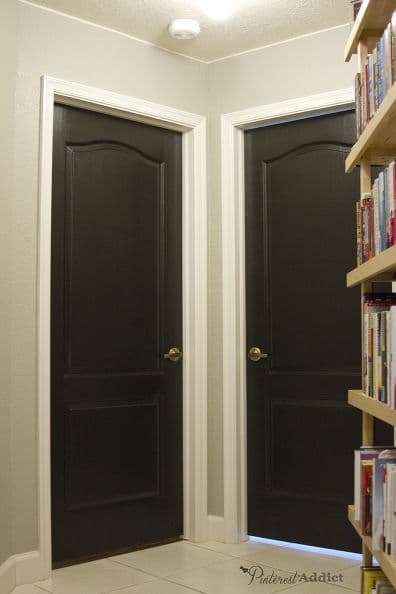 Glossy Black Windows and Doors can ground a room and create a focal point: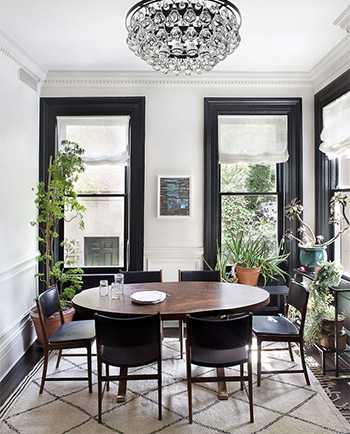 Add Black to a Dining Room:
Black in a dining room is so glamorous and elegant! Black Dining Room Furniture: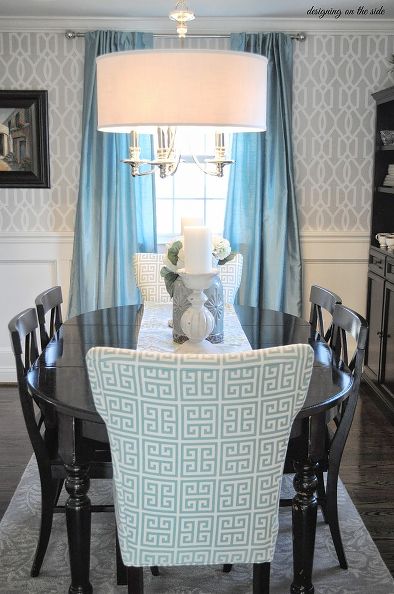 DIY Black Painted Chairs: adding black paint to worn vintage chairs makes them stylish, current and pop against the white table. See how the black shows off the details in the chair legs!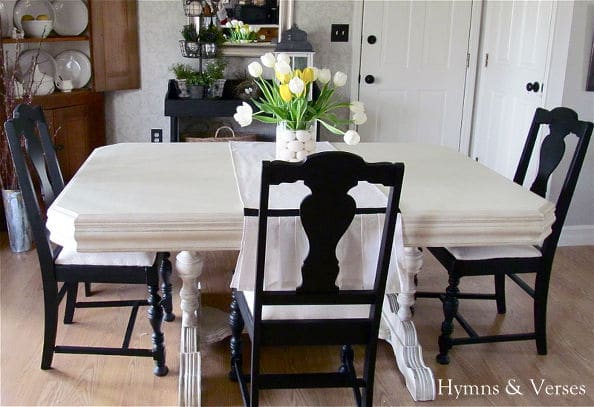 How to Decorate with Black: Black Walls!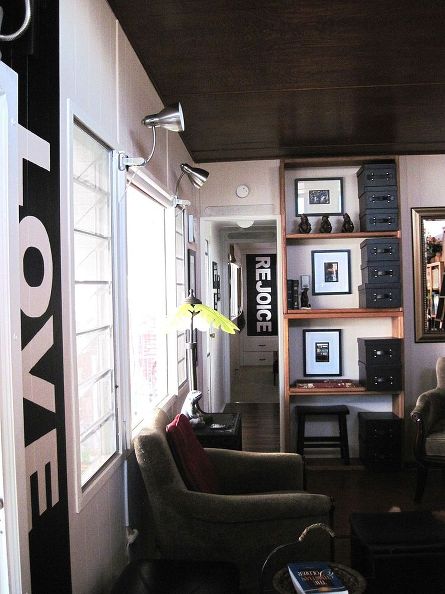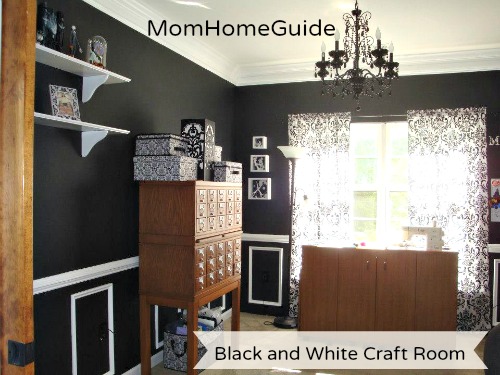 Black Hallways:
Create a dramatic and fun Black and White Hallway – black window mullions and black artwork pop against the white walls!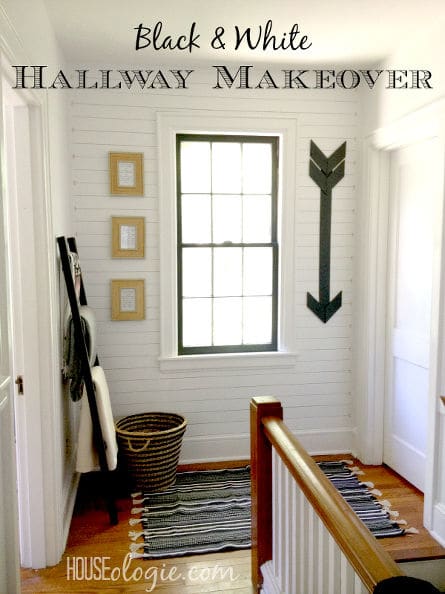 Black Stairs: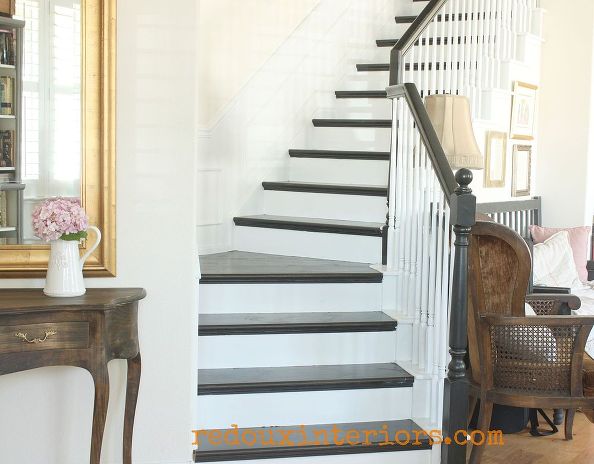 Add Black with Accessories:
Adding black to white is a fail-safe, classic color combination! Black and White Throw Pillows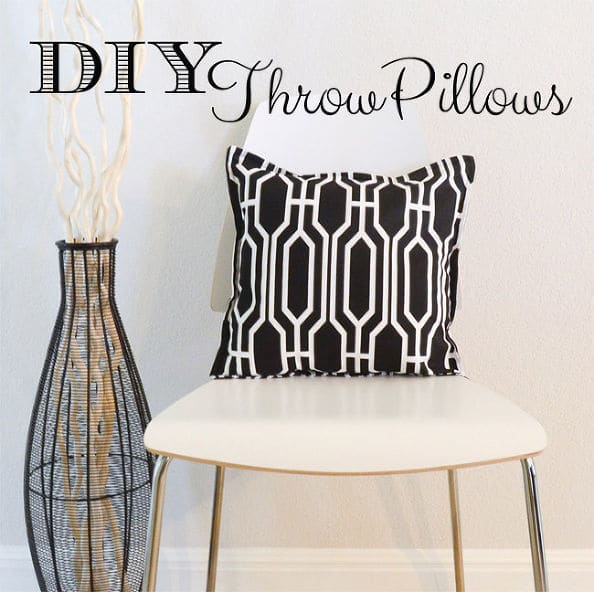 Black Vintage Silver Serving Tray: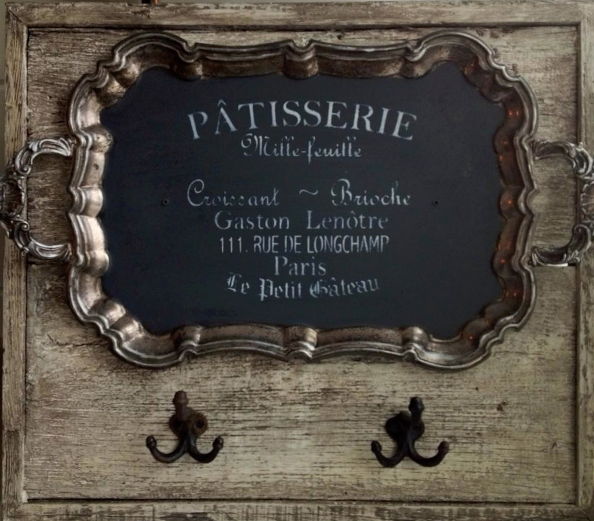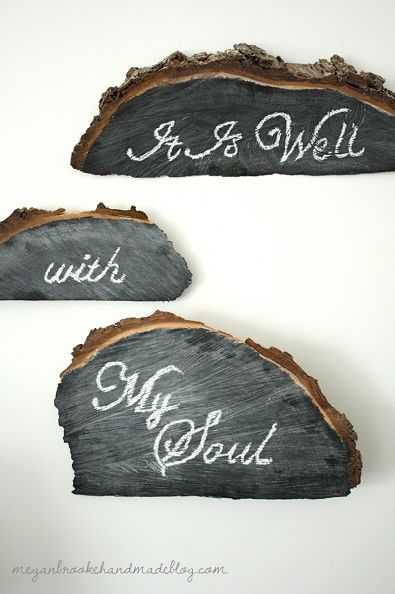 Have you added black to your home? How? If not – don't be afraid of this gorgeous color! Try one of these ideas and see how great your home will look!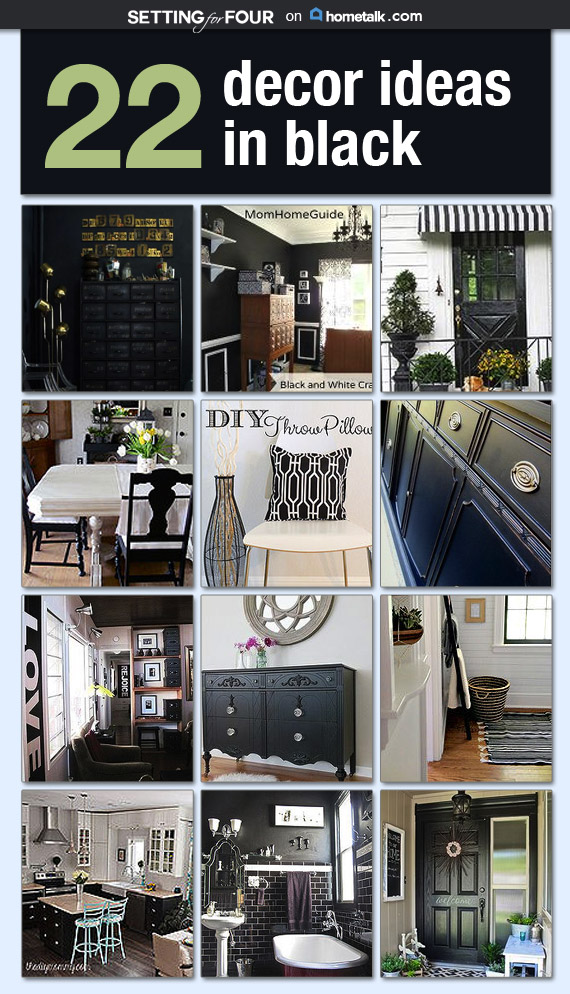 Sharing at: