Are you tired of your ugly fireplace tile? Looking for easy DIY ways of painting fireplace tile and ways to update your fireplace? See these 9 beautiful DIY painted fireplace projects!
Three years ago I painted our ugly beige fireplace tile in 3 easy steps – and it's one of the best things I've done in our home! First I painted the wood mantel in this tutorial and then I painted the beige tile a beautiful white.
It's so much brighter and updated now!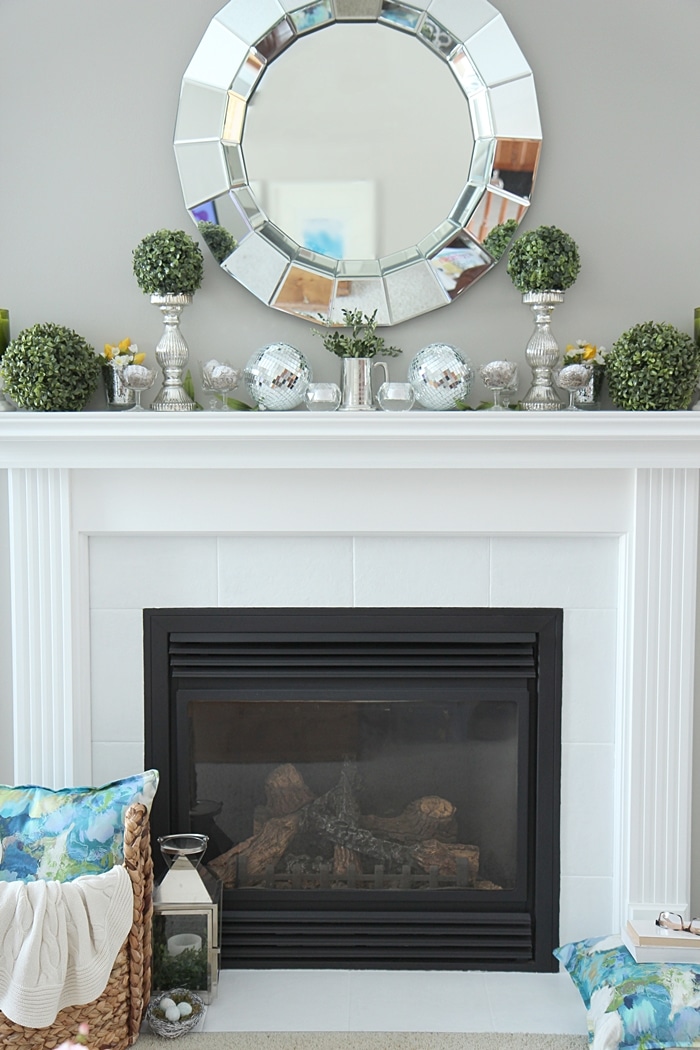 Here's what our fireplace looked in when we moved into our home – yikes! It was a lot of orangey wood and blah beige tile!

I've had a TON of questions on my painted fireplace tile and a lot of you have asked if it's scratched or flaked with time – so I'll be posting an update soon to show you how it's held up! Stay tuned!
I thought I would round up all the ways to paint fireplace tile for you today so you can pick which one is best for you!
Painting Fireplace Tile – 9 Ways to Update Your Fireplace
How to Paint Tile in 3 Easy Steps – Easy Fireplace Paint Makeover

Fireplace makeover – Paint Fireplace Tile with Chalk Paint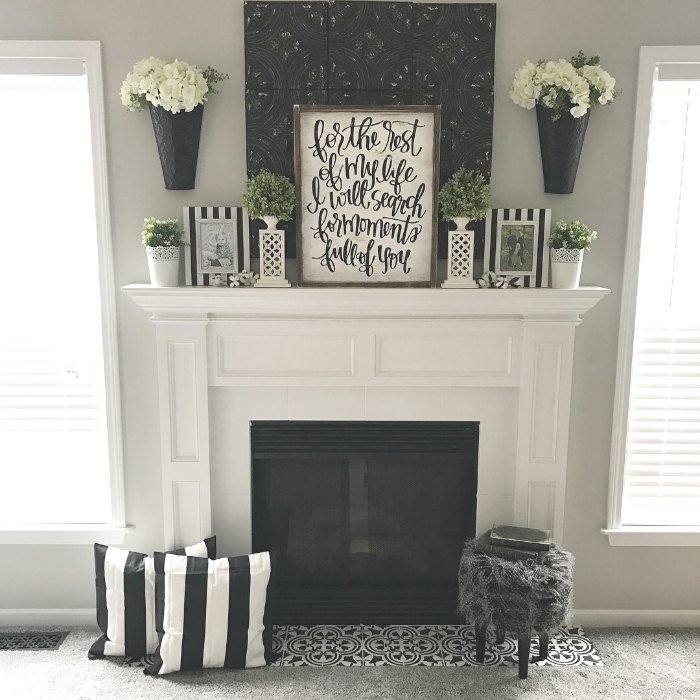 Painted and Stencilled Tile Fireplace Makeover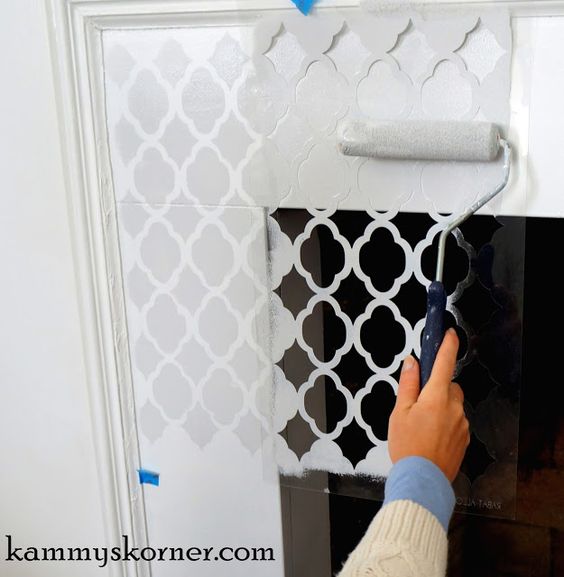 How to Paint and Stencil Fireplace Tile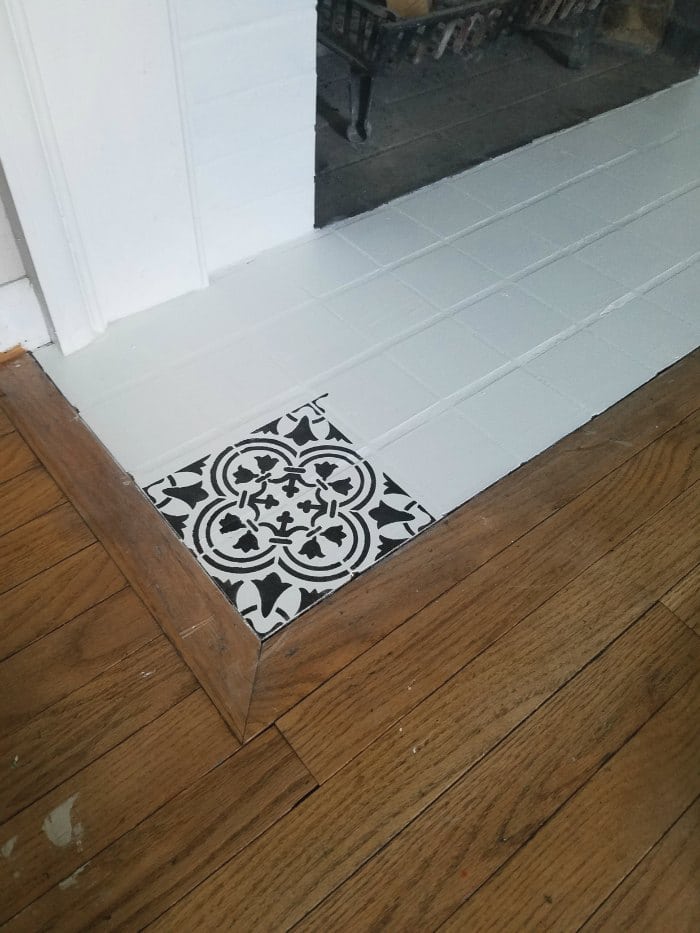 Painted Tile With A Graphic Design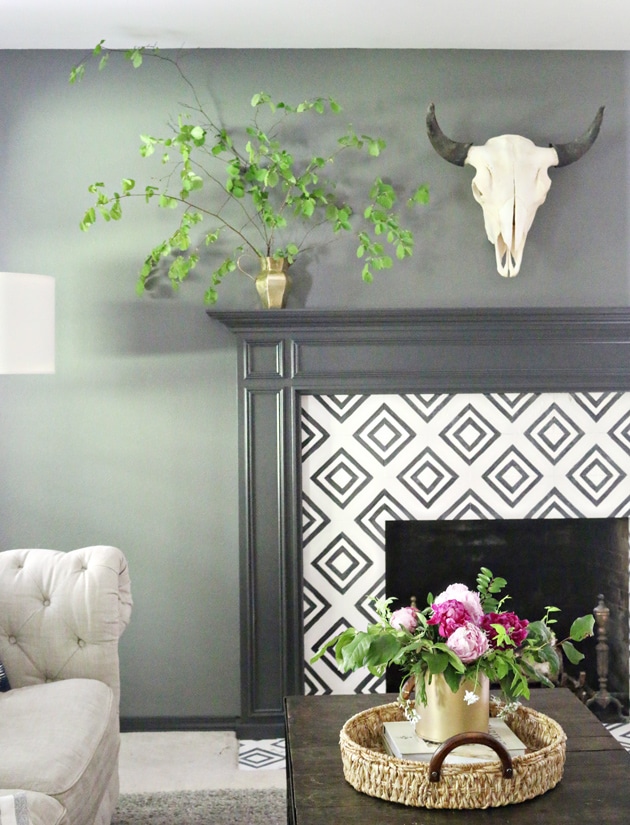 Painting Tile On Fireplace With Chalk Paint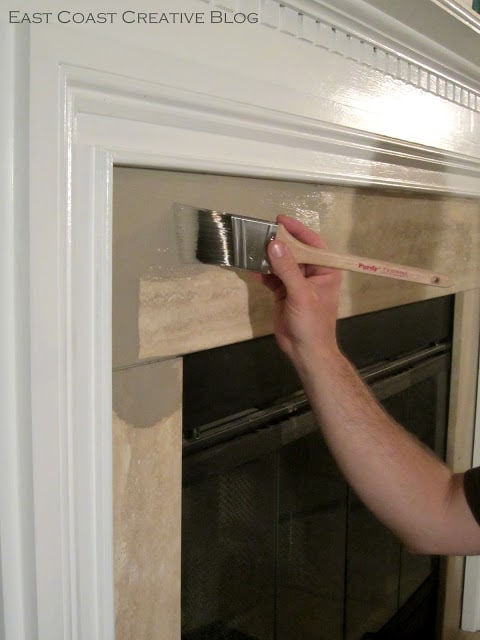 Painting Tile Fireplace Facelift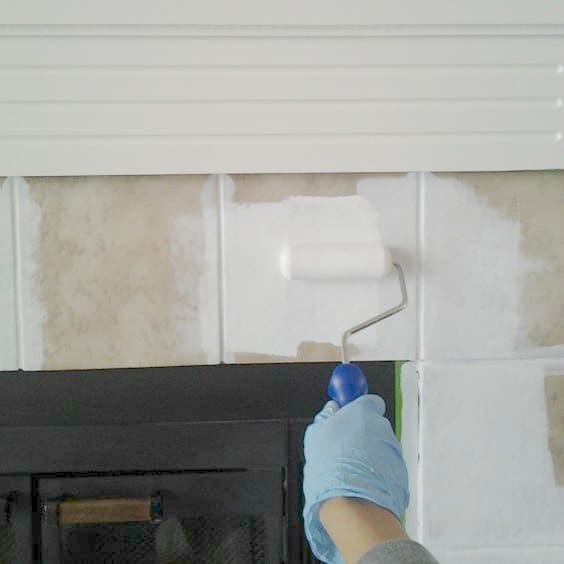 DIY Painted and Stencilled Tile on Fireplace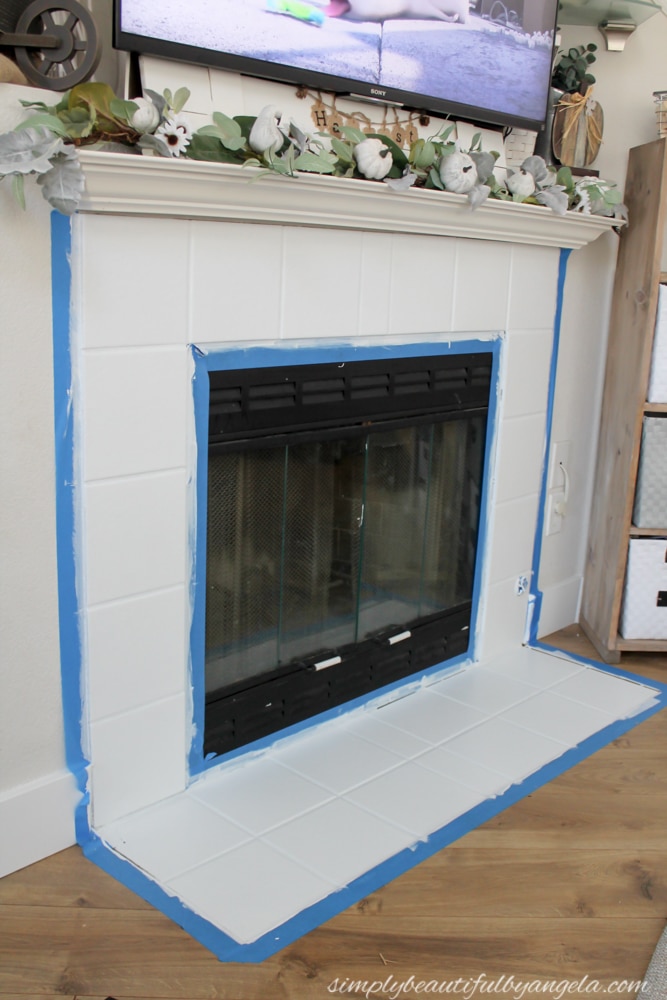 How To Stencil Fireplace Tile With Paint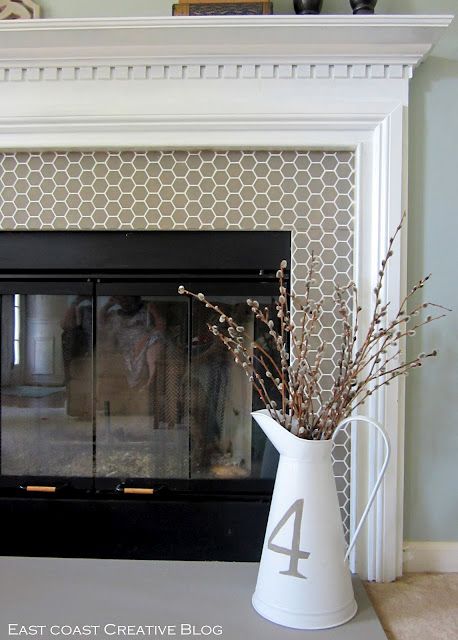 Painting Fireplace Tiles White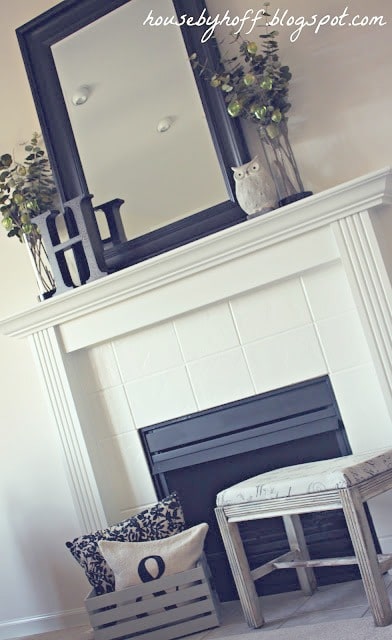 PLEASE PIN THIS AND SHARE IT WITH YOUR FRIENDS!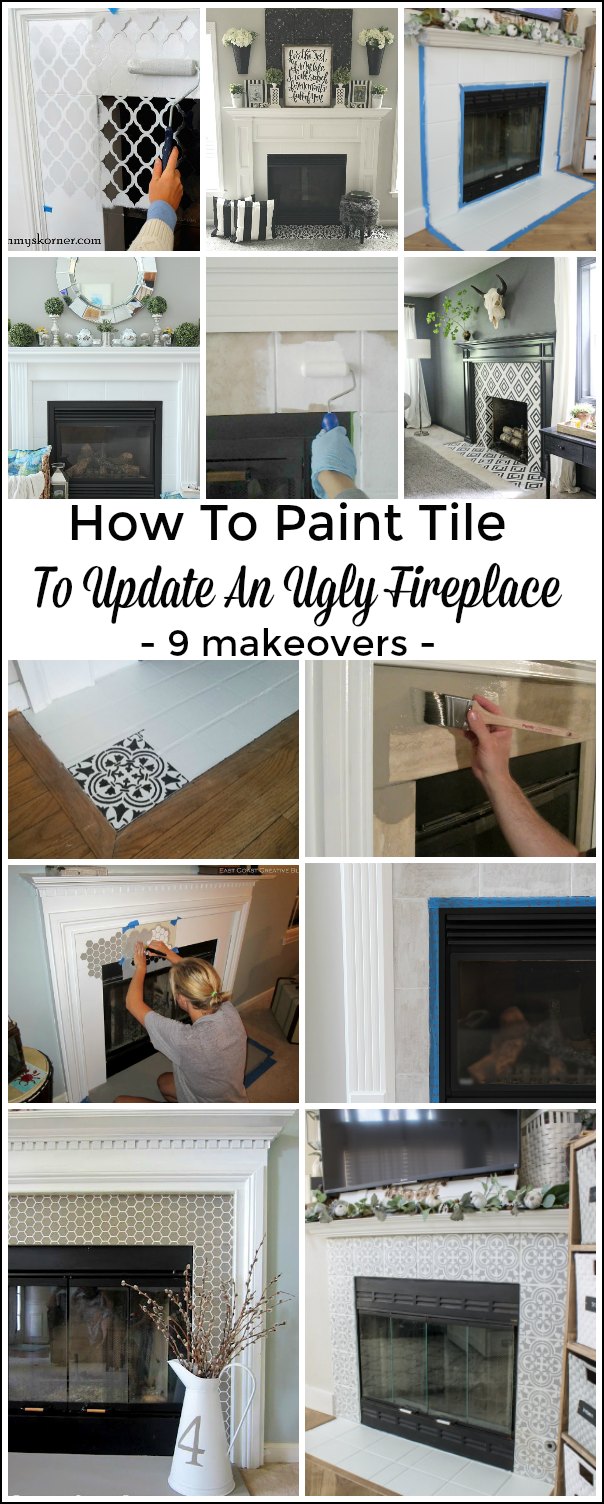 I hope you liked today's post on Painting Fireplace Tile – 9 Ways to Update Your Fireplace!
Which one is your favorite? If you've painted your fireplace tile let me know in the comments below!
You may also like:
7 Ways To Make A Small Room Feel Larger Instantly!

Guest Room Refresh & Bedroom Decor Ideas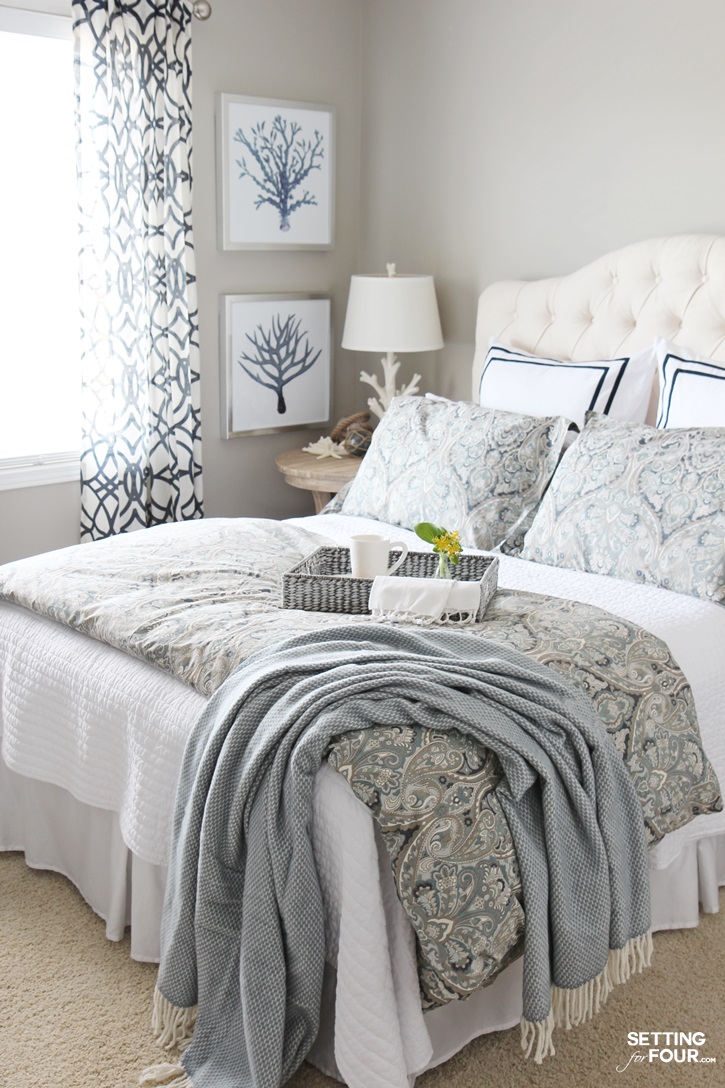 Interior Design Advice: Don'ts Every Beginner Should Know