Gorgeous Molding and Trim Ideas.
Inspirational resources to transform your room!
These interior decor resources with pictures are just beautiful…..total eye candy! Take a look!
These are fabulous resources to see how door and window trim items, like an Architrave (an architectural structure that is a moulded or ornamental band framing a rectangular opening such as a door or window), can really increase the 'wow' factor in a home.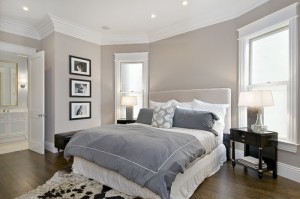 Source: Cardea Building Co.
Source: Chevy Chase Interior Designers & Decorators Sightline Art Consulting
 Also many different style of wall trims (chair railings, wainscoting and panel molds) are shown.
Via Esther Hershcovich
3 tok design
Lots of different ceiling trim ideas from basic to big beefed-up crown moldings are shown too!
Source: Jennifer Brouwer (Jennifer Brouwer Design Inc)
Aren't these resources such a fantastic inspiration? You can really see how the combinations of different trims and moldings can make a big impact to a space!
It's giving me some great ideas to add wainscoting trim and crown molding through our home!!
I hope you've enjoyed these molding and trim resources!  I hope they will be helpful to you in your room makeovers and updates!
You may also like:
Design Tip – How to Pick the Perfect Chandelier Size and Printable Size Guide
Design Lesson – How to Decorate a Living Room in 7 steps