In my Materials and Finishes Interior Decor Course we are learning all about different types of molding and trim that you can add to walls and cabinetry.
Our fabulous instructor (hi Nicole!) shared with us these great resources that you can use for inspiration when you're adding molding/trim to a room!
I was so excited to have them passed on to me – so I'm sharing them with you!
These interior decor resources with pictures are just beautiful…..total eye candy! Take a look!
Molding and Millwork Selection Guide
Molding Selection Guide 2013
Molding Guide
Molding and Millwork
These are fabulous resources to see how door and window trim items, like an Architrave (an architectural structure that is a moulded or ornamental band framing a rectangular opening such as a door or window), can really increase the 'wow' factor in a home.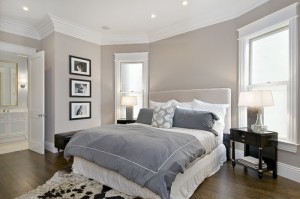 Also many different style of wall trims (chair railings, wainscotting and panel molds) are shown.
Lots of different ceiling trim ideas from basic to big beefed-up crown moldings are shown too!
Aren't these resources such a fantastic inspiration? You can really see how the combinations of different trims and moldings can make a big impact to a space!
It's giving me some great ideas to add wainscotting trim and crown molding through our home!!
I hope you've enjoyed these molding and trim resources! I hope they will be helpful to you in your room makeovers and updates!
You may also like:
Design Tip – How to Pick the Perfect Chandelier Size and Printable Size Guide
Design Lesson – How to Decorate a Living Room in 7 steps