I often come across some useful, handy design and decor resources full of tips and tricks that I always love to pass on to my readers too! Here's one I just discovered on Chair Back Styles!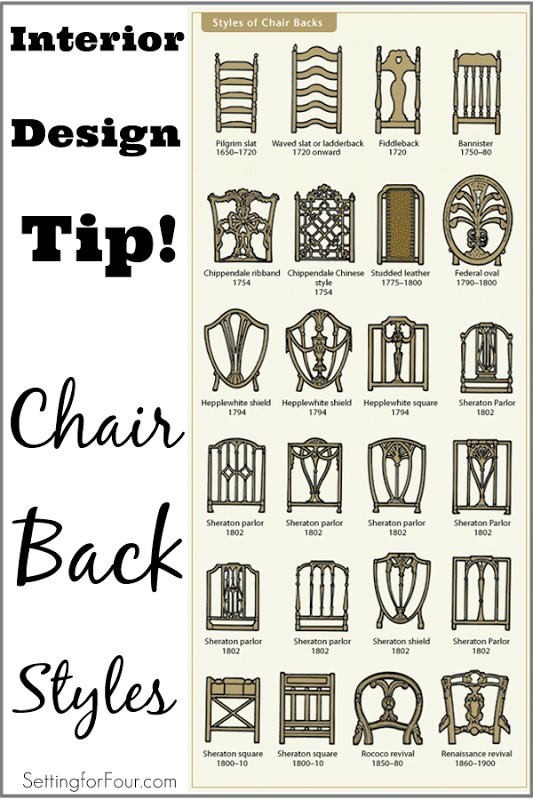 This post contains some affiliate links for your convenience. Click here to read my full disclosure policy.
Design Tip / Chair Back Styles
If you're like me and you love to shop at antique auctions, antique stores, Restores and thrift stores it's useful to know the style, period and value of an antique or vintage chair!
Spot the period and style of a chair by the unique style of it's back! ( I'm sure you recognize some of these!)
When you know this info, you'll easily be able to spot a great deal and not overpay.
Or even if you are considering a reproduction chair, at least you'll know the terminology!
Enjoy!
source
(….Looking for more? There are a lot more types of chairs in this book on Chair Styles!)
You may also like:
Design Lesson: How to decorate a living room in 7 steps!
How to Prepare a Room for Painting
Design Lesson: 60-30-10 Color Rule