Hate stuck on food and spotty watermarks on your 'clean' dishes and glasses? How to get your dishwasher and dishes sparkling clean, the easy way!
One of the household chores I dislike the most is washing dishes! So I try to do as much as I can in our dishwasher and do as little hand washing as I can.
What I find really frustrating is when I open the dishwasher of 'clean dishes' only to find stuck on food and spotty watermarks on my dishes and glasses! It's such a pain to have to rewash and dry them by hand!
Here's my review and opinions…(I was amazed!):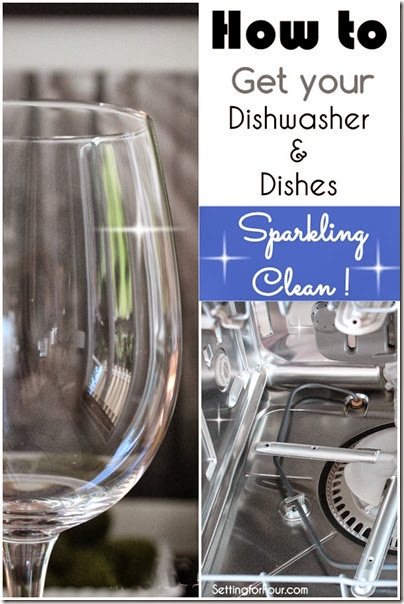 My regular detergent is so frustrating! After running my dishwasher food is left on my dishes and on my dishwasher door!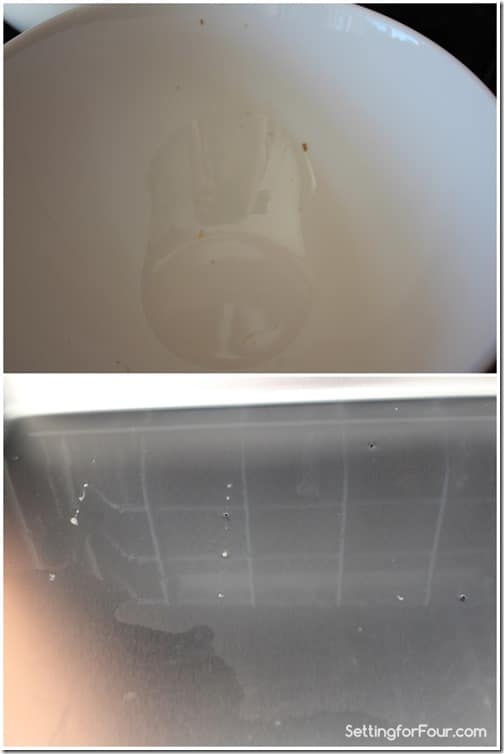 What???? 'Why do I need to clean my dishwasher' you ask? Lots of hidden dirt, grim and food particles are hiding in your dishwasher! You'd never take a bath in a dirty tub so why would you wash your dishes in a dirty dishwasher?
I just removed the sticker from the top of the bottle without removing the cap. Making sure my dishwasher was empty, I placed the bottle upside down in a dish rack or in a secure position and ran the dishwasher. (For best results, use once a month).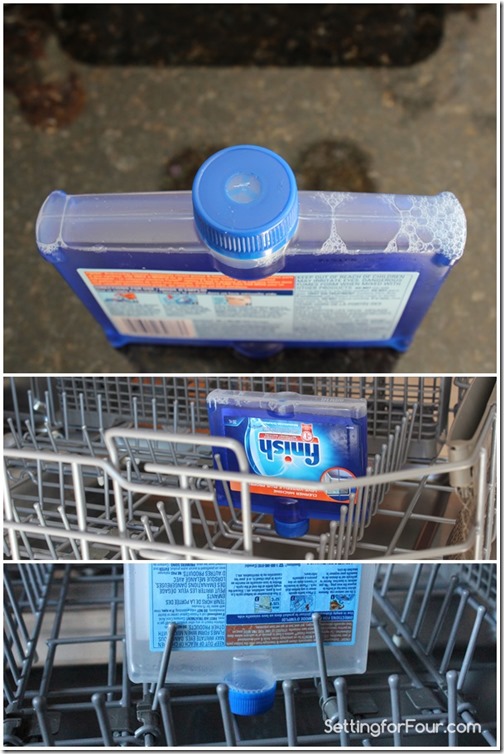 Wow! I can't believe how clean my dishwasher looks now!