See our holiday Tradition with a Red and White Christmas Tree! Red and white Christmas ornaments, garland ideas.
For our family this Christmas is special….for a couple of reasons.
One – is that it's the first Christmas in our new home!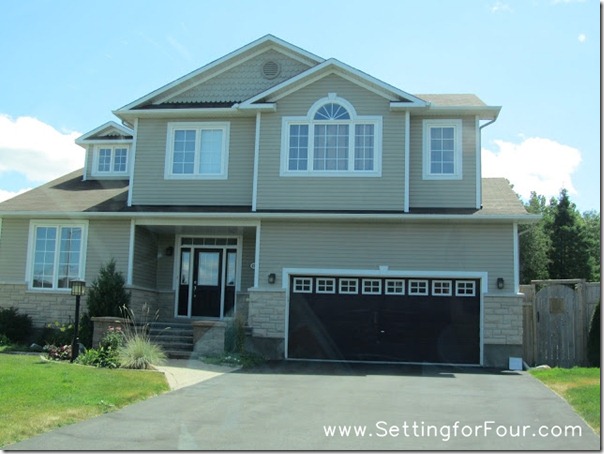 Red and White Christmas Tree
We moved here 4 months ago and although our home is new and the mantel where our stockings hang is different this holiday…
our Red and White Christmas tree will be the same,
the same red and white ornaments, the same icicles, Santas and nutcrackers…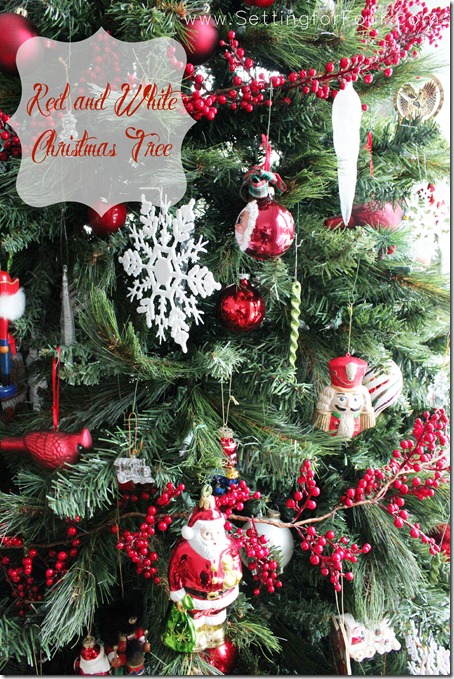 the same tradition…
….of a red and white Christmas tree.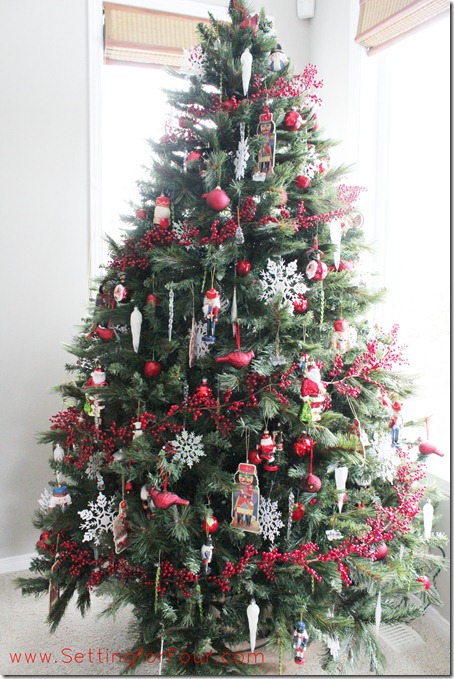 Christmas garland decorating tip: Arrange red berry garland on your tree in a swirl arrangement like the picture above! Start at the top of the tree and wind the garland around and down the tree until the tree is covered!
Oh sure there are Christmas trees decorated in blue, silver, gold and green…
but for us it's a traditional red and white tree that reminds us of years past.
Because the best reason this Christmas will be special is solely because this will be the first Christmas in a long time where our military family will spend quality time together and just be together as one….
….together as one, beside our Red and White Christmas tree!
Hope you enjoy these pictures!: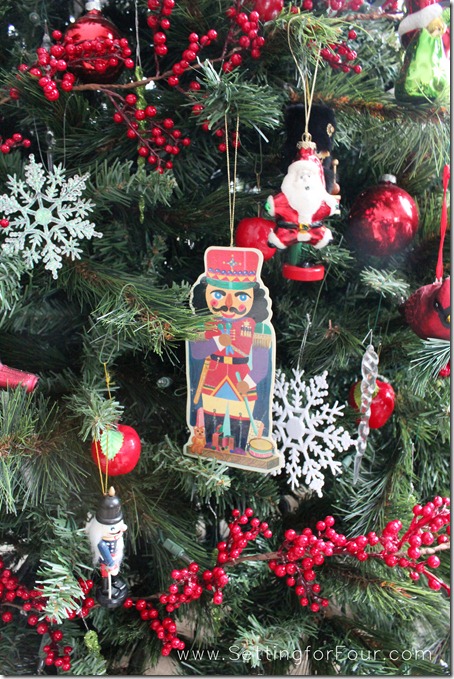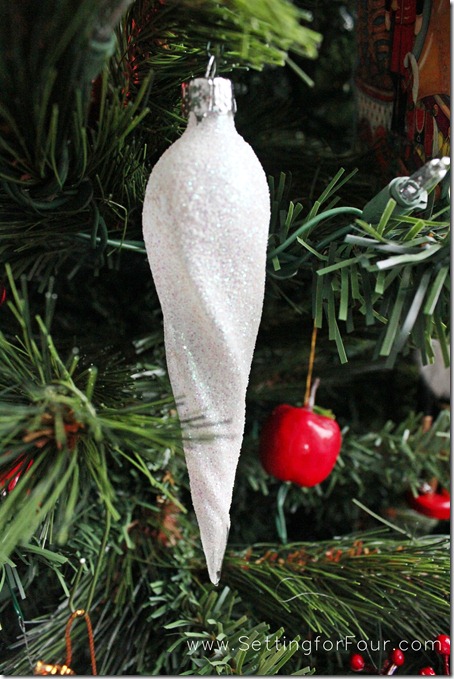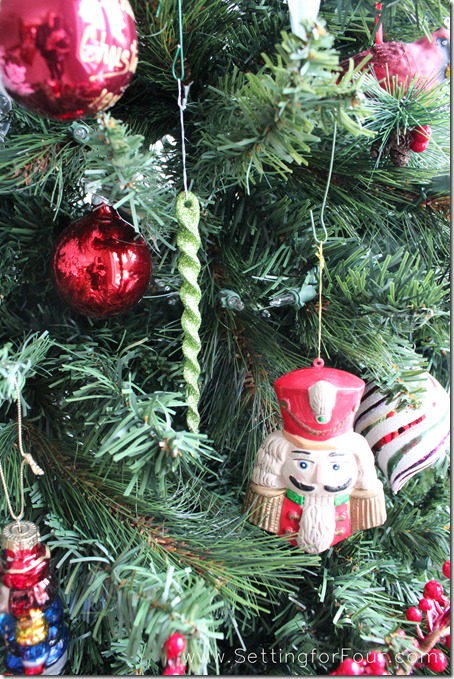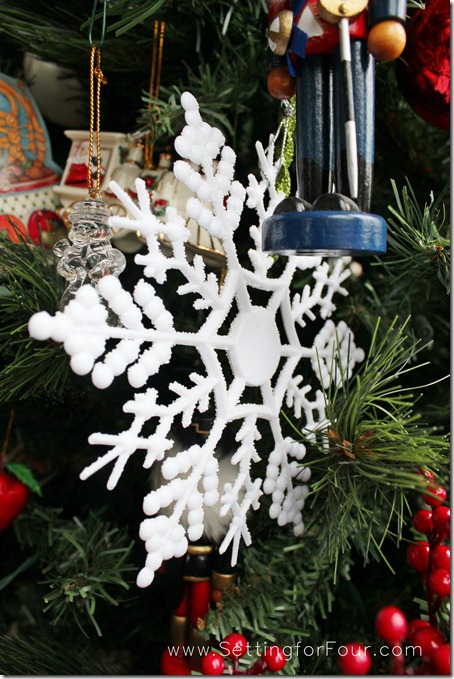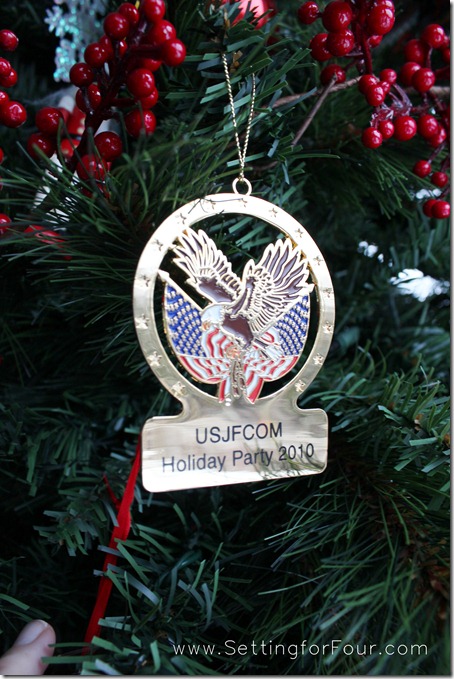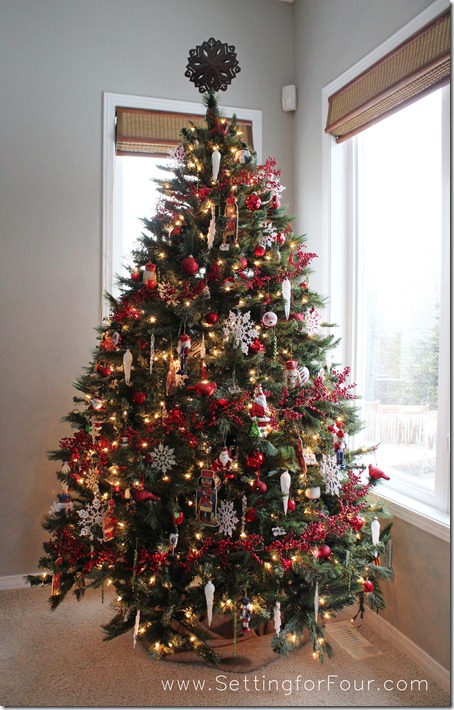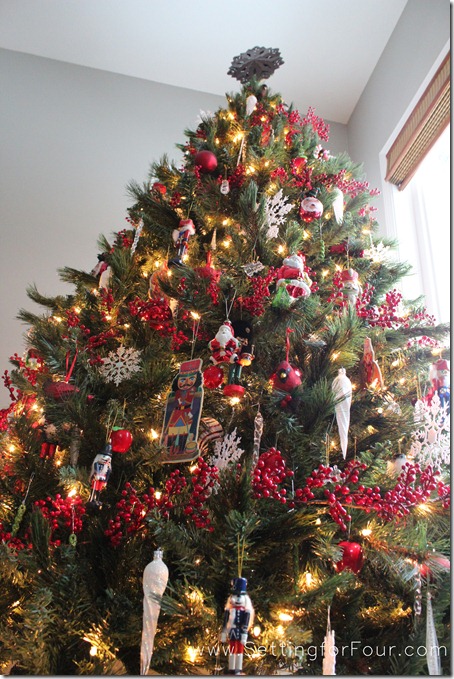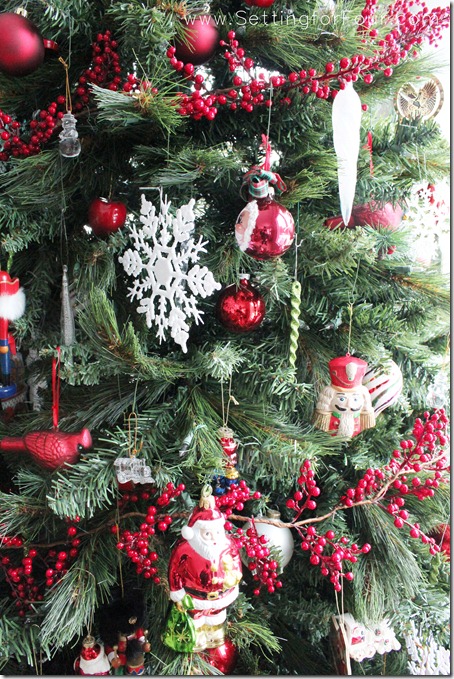 You may also like:
Flocked Christmas Tree – White and Gold Glam Style
FREE Printable Holiday Planner – 27 Pages to Organize and Plan Christmas!