Get your FREE Printable Holiday Planner – 27 Pages to Organize and Plan Christmas! Take the stress out of the holidays, get organized and STAY SANE over Christmas! Includes pages to plan Christmas, Black Friday and Cyber Monday shopping, holiday menu and grocery shopping lists, baking planner, gift planner & places to be checklist!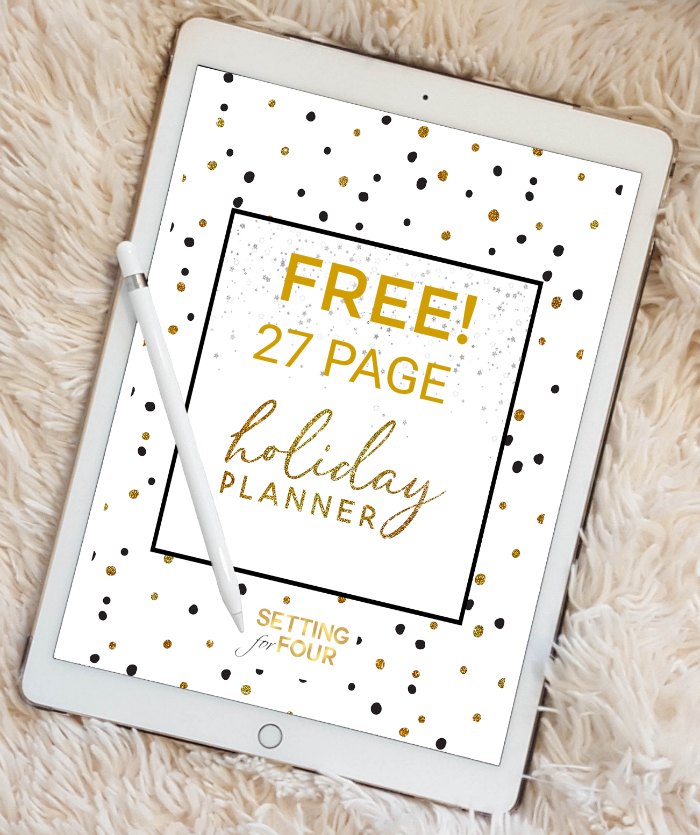 FREE Holiday Planner – 27 Pages to Organize and Plan Christmas!
PLEASE PIN THIS AND SHARE IT WITH YOUR FRIENDS!

This chic black, gold and white planner is made to help YOU plan every holiday detail and help you get organized with all things Holiday related! So you won't forget a thing!
And it's so beautiful – you'll love using it!
Get your Free Holiday Planner by completing the form below.
The link to the planner will be emailed to you after you use the form! See below on how to organize and store your planner after you receive it!
Trying to stay on track with Christmas party and places to be timings, gift lists and Christmas menu planning can be overwhelming this time of year!
This planner will give you the most planned and organized Christmas EVER with 27 pages chocked full of helpful printables including:
Gift Planner for everyone on your list
Your Wish List to give to your loved ones
Menu Planner and Recipe Shopping Lists
Baking Planner
Holiday Budget Tracker
Things To Do List
Places To Be List and Tracker
Black Friday Shopping List
Cyber Monday Shopping List
Monthly calendars for November, December January
Blank monthly calendar
and more!
Here's how the Holiday Planner looks – I love the chic black, white and gold design!
Isn't it gorgeous?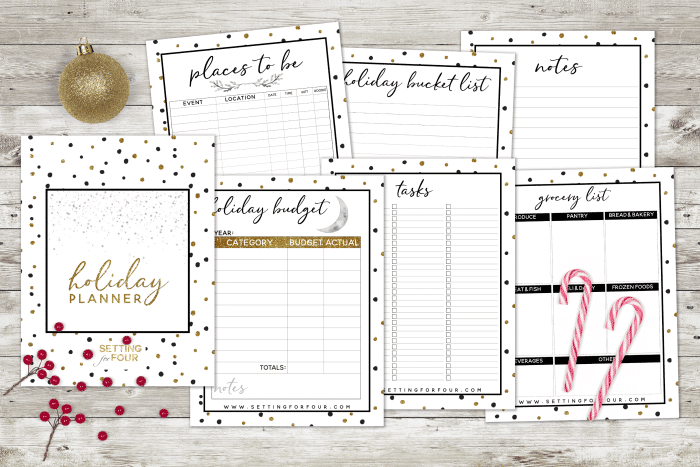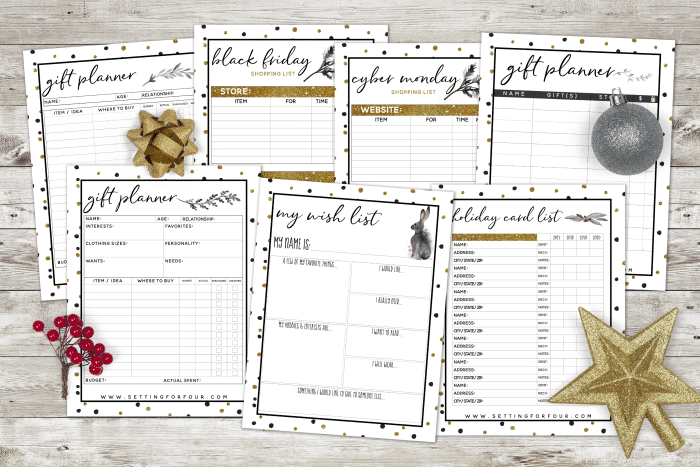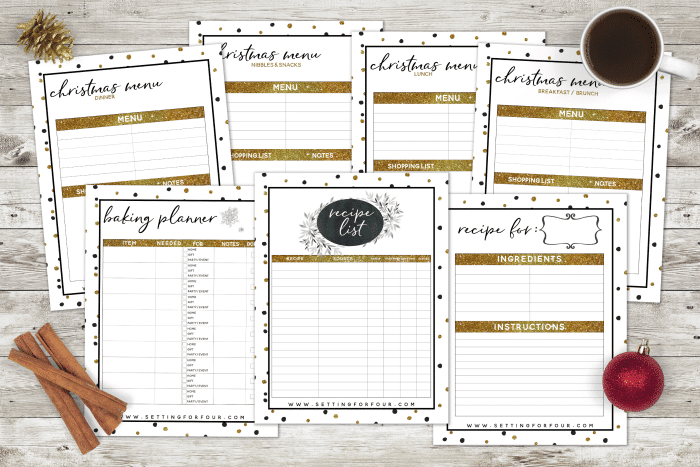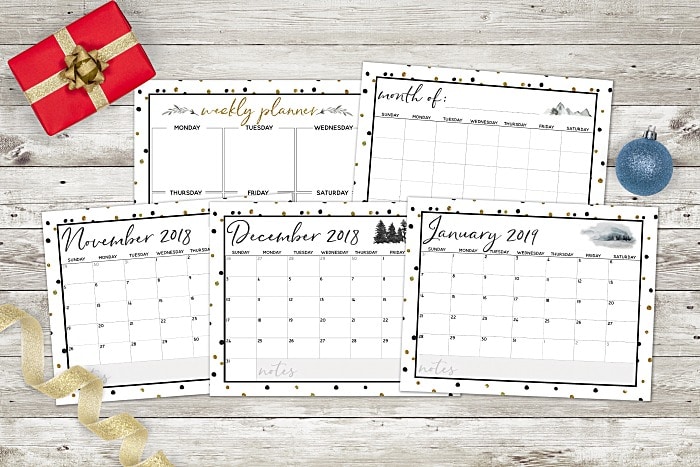 What to do with your FREE planner? Assemble Your Holiday Planner Binder this way!
Supply List:
Assembling your Planner Binder:
1. Download and print your Free Holiday Planner Pack in color. You can print in black and white if you'd like to save ink but you won't get the pretty sparkle look. Print additional copies of any pages you want multiples of.
2. Punch holes in all pages with the hole punch.
3. Add the Planner Pack pages to the binder in whichever order you'd like.
4. Optional – Place pages in sheet protectors if your worried about spills.
5. Optional – separate your planner sheets with tab dividers. You can keep the menu plans, recipes and grocery list in one section, the calendars and places to be list in another section.
6. Enjoy your planner!
Don't forget to get your Free copy using the form! The link to the planner will be emailed to you after you use the form!
You may also like:
The Boss Babe Printable Planner Pack – 106 Pages to Plan & Organize Your Year!
DIY Mason Jar Gift: Snowflake Hot Chocolate
Easy Pumpkin Decor with Printable Tags