Make these easy, no sew pom pom tea towels in less than 15 minutes for some fun DIY holiday gifts! Or update your Christmas kitchen decor with them! See 13 more beautiful pom pom project ideas for the holidays in this holiday blog tour!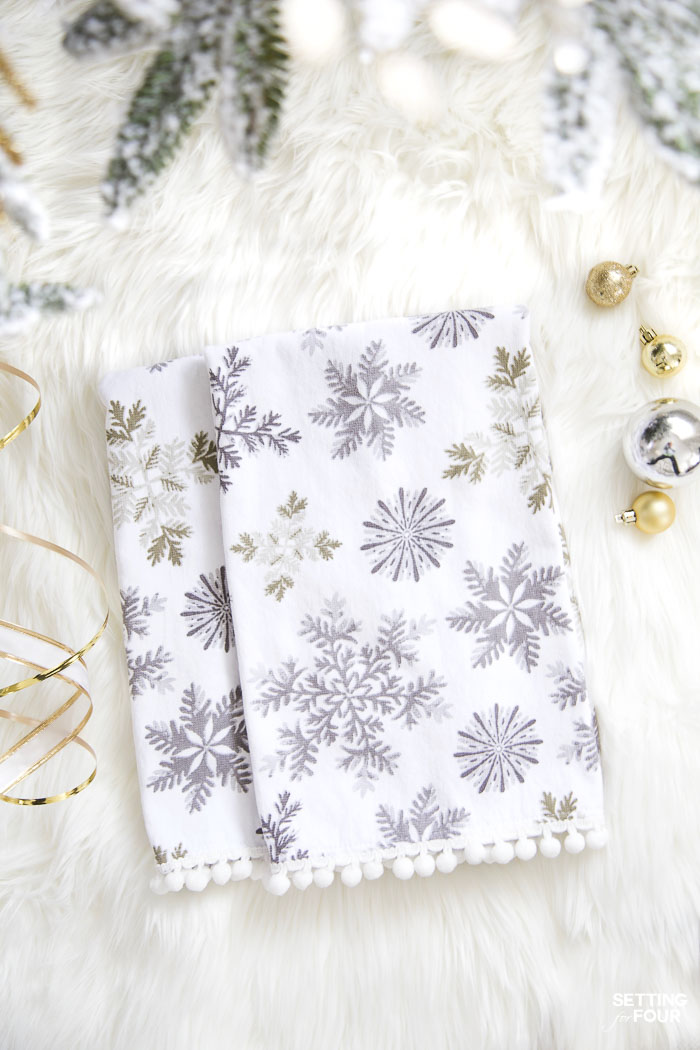 Wouldn't these look beautiful displayed in your kitchen on your stove handle or dishwasher handle?
It's such an affordable way to dress your kitchen up for the holidays!
See our dark to white kitchen remodel and the tuscan wood cabinets we changed to white!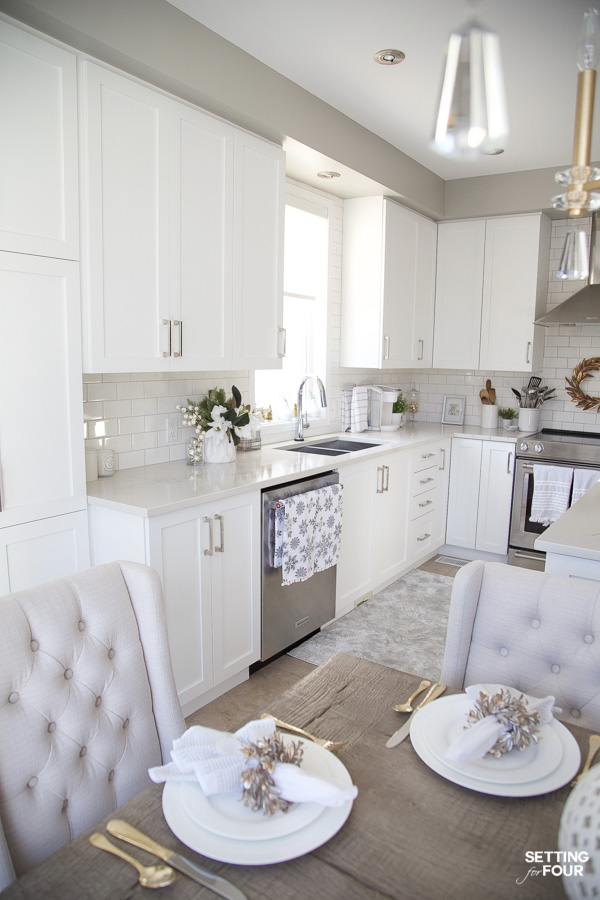 Click on the images below and scroll using the arrows to shop!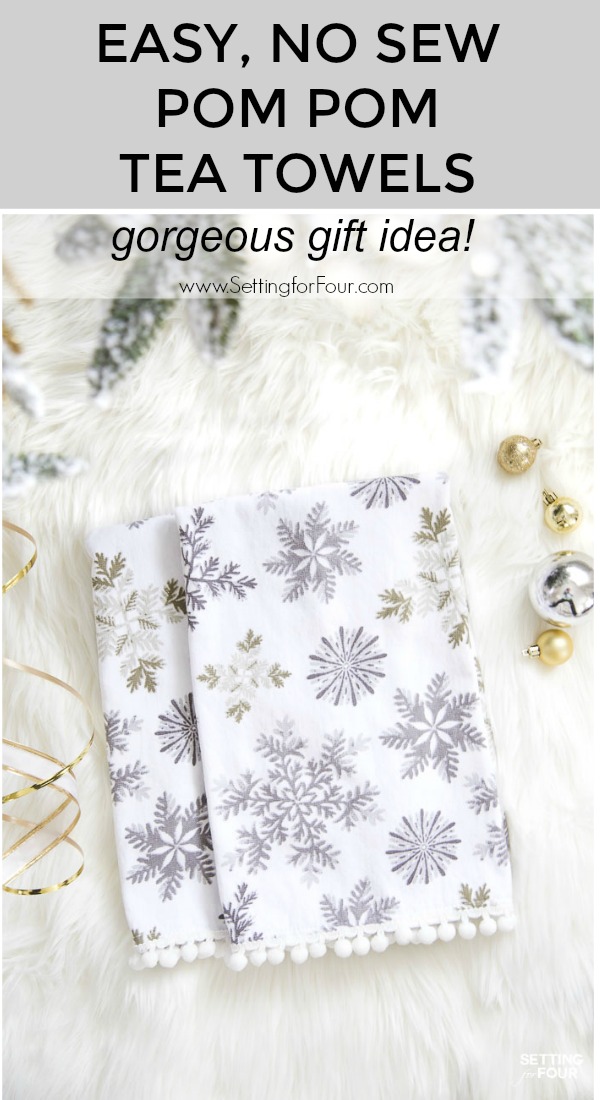 ~ ~ ~
Before I talk about these tea towels – check out how you can get completely organized for the holidays with this gorgeous Ultimate Holiday Planner !
You won't forget a place you should be at, a card to send, a gift to get or groceries to buy with these 27 printable pages including:
Dated calendars, menu planners, gift tracker and Christmas organization! It's saving my sanity this year prepping for the holidays!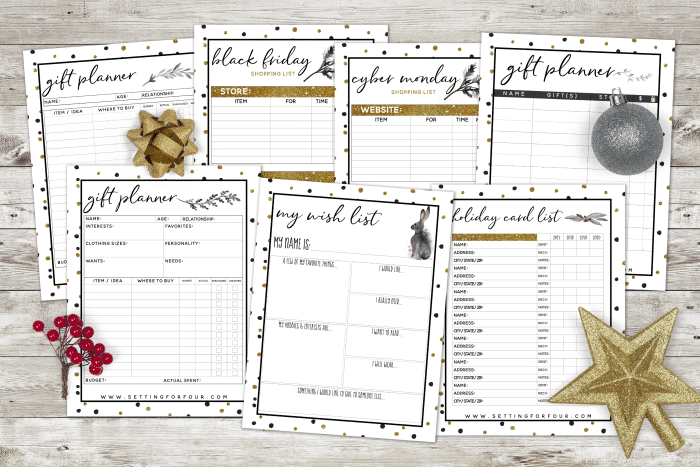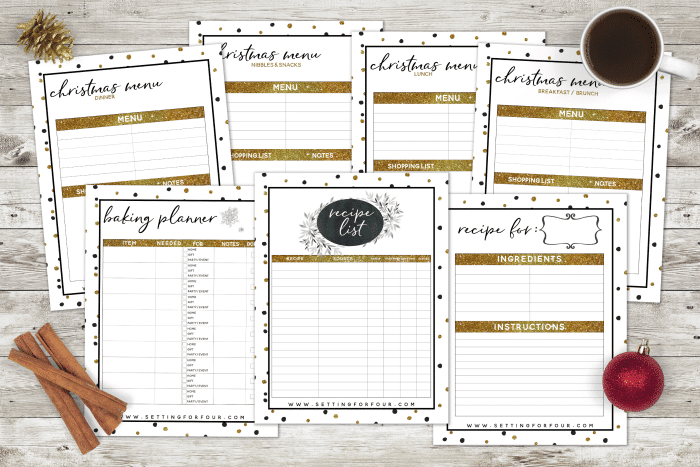 ~ ~ ~
These gorgeous pom pom tea towels are really such a cinch to make! They make beautiful and thoughtful hostess gifts and teacher gifts!
Make these super cute Kids Art Sharpie Tea Towels for Grandma! She will love them so much and the kids will be so proud that their adorable artwork is on display!
You can even roll two up and tie together with beautiful ribbon and give as stocking stuffers.
Or add them to a vase and gift with a bouquet of flowers like I did here in this Easy DIY Hostess Gift Mason Jar Of Flowers tutorial!
Here's a wow hostess gift idea!: Add two of these DIY tea towels to a tray or serving bowl with a candle, some salad plates, cocktail napkins, chocolates or my yummy Snowflake Hot Chocolate mix!
Check out this build your own holiday hostess gift basket for more fun ideas!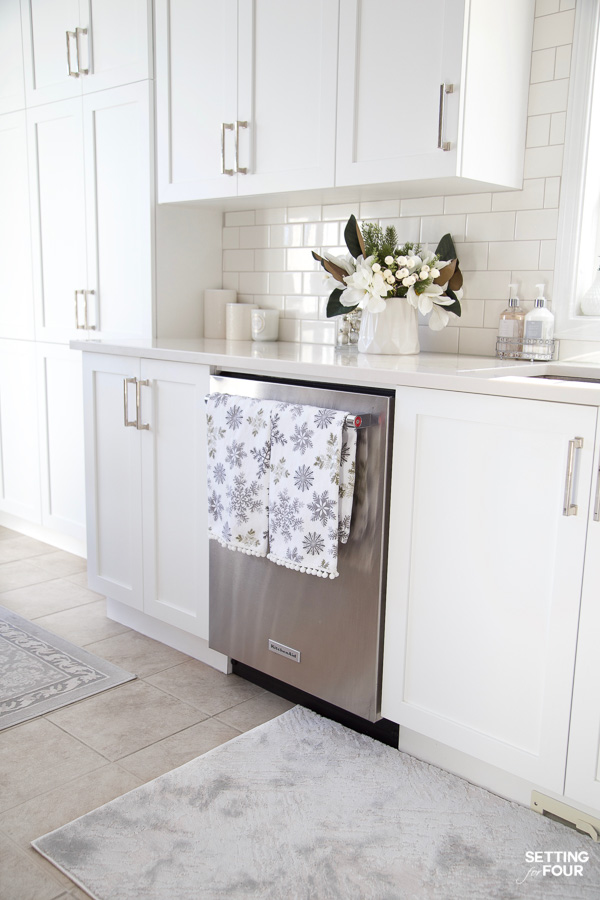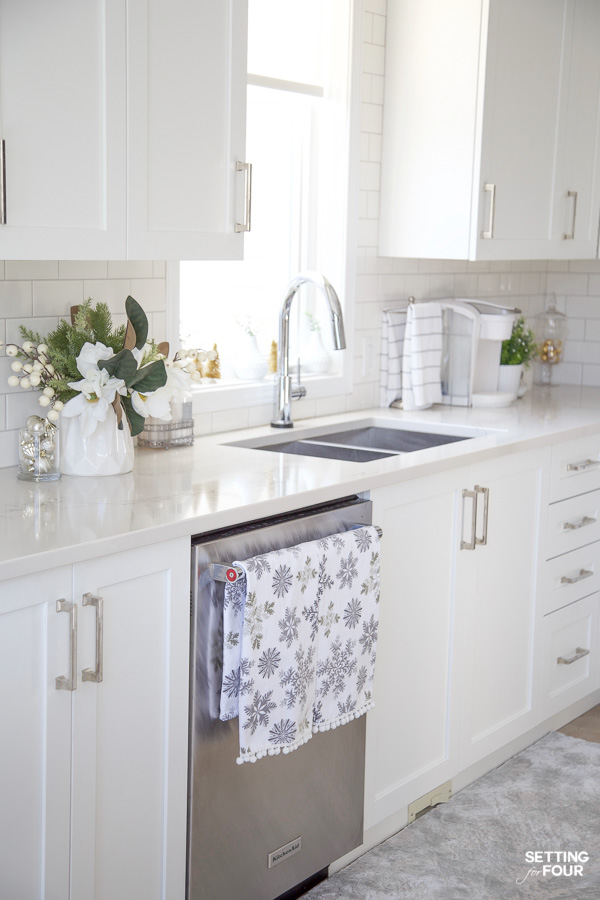 How to make pom pom tea towels:
Supplies
You can use beautiful striped tea towels to be used for every day or use Christmas patterned kitchen towels for holiday decorating.
4 feet Pom Pom trim for 2 tea towels. You can coordinate the pom pom color to the colors in the tea towel and use bigger pom pom trim!
Iron
Ironing board
Measuring tape
Scissors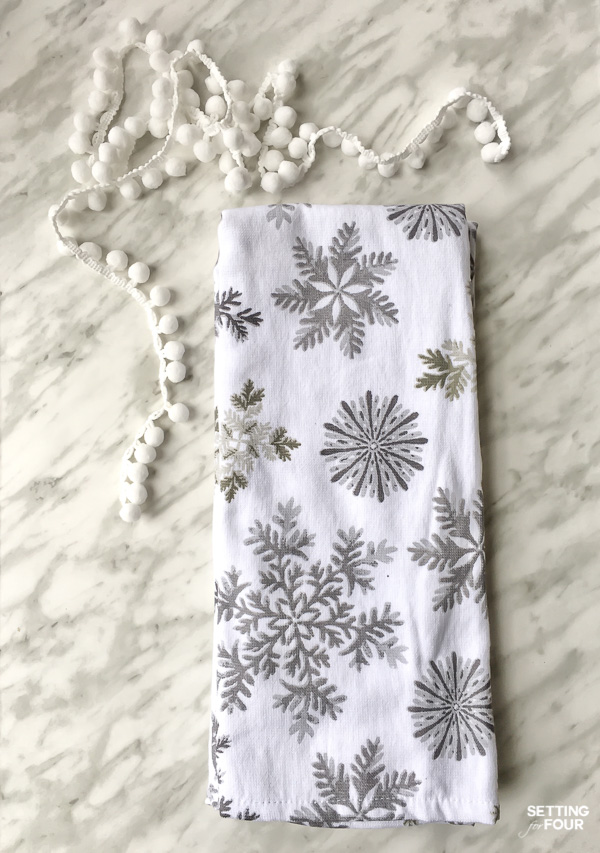 Instructions
Wash and dry kitchen towels.
Measure width of the kitchen towel.
Add 1 inch to overlap sides of towel.
Cut pom pom trim.
Cut same length of iron on fusing tape.
Lay fusing tape on end of kitchen towel.
Top with pom pom trim so that fusing tape is sandwiched in between towel and trim. I had to fold my fusing tape in half to fit the trim.
Iron together following instructions on fusing tape.
Enjoy!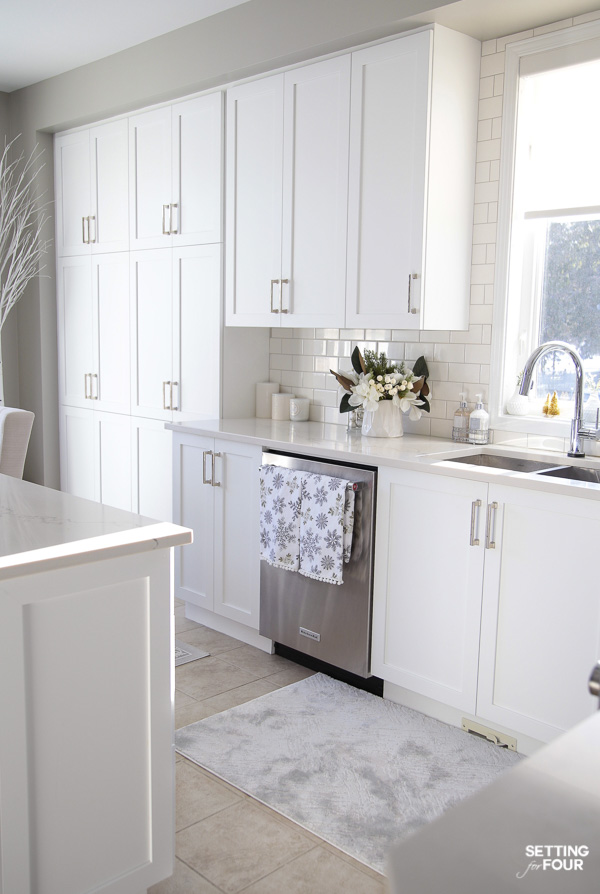 Here are some other beautiful DIY Christmas ideas to make for the home and for gifts!
Check out these 13 beautiful Christmas pom pom decor ideas!

DIY Christmas Pillow // Pom Pom String Light Tea Towel // Christmas Wreath with Pom Poms // Farmhouse Wood Bead and Pom Pom Garland // Christmas Pillow

Pom Pom Christmas Mantel // Christmas Pom Pom Hoop Wreath // Pom Pom Snowflake Pillow // Easy No Sew Pom Pom Tea Towels

Rustic Pom Pom Wreath // Pom Pom Napkin Rings // Pom Pom Christmas Hand Towels // Pom Pom Basket