See this quick and easy 5 Minute DIY Gold Christmas Ornament! This is an easy DIY clear glass Christmas Ball Ornament filler craft that is perfect for your tree and to gift!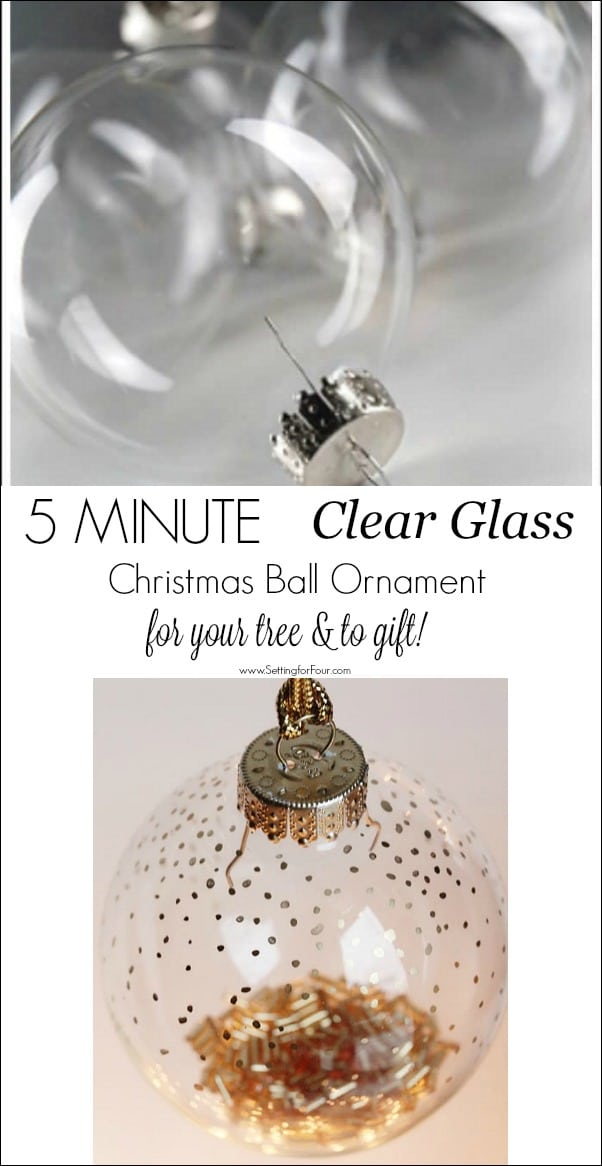 Today I'm sharing a quick DIY Christmas ornament that embraces a color trend that we are seeing everywhere right now ~ Gold!
I'm crushing on all things gold right now and the Gold Dot look is such a fun on-trend pattern!
5 Minute DIY Gold Dot Christmas Ornament: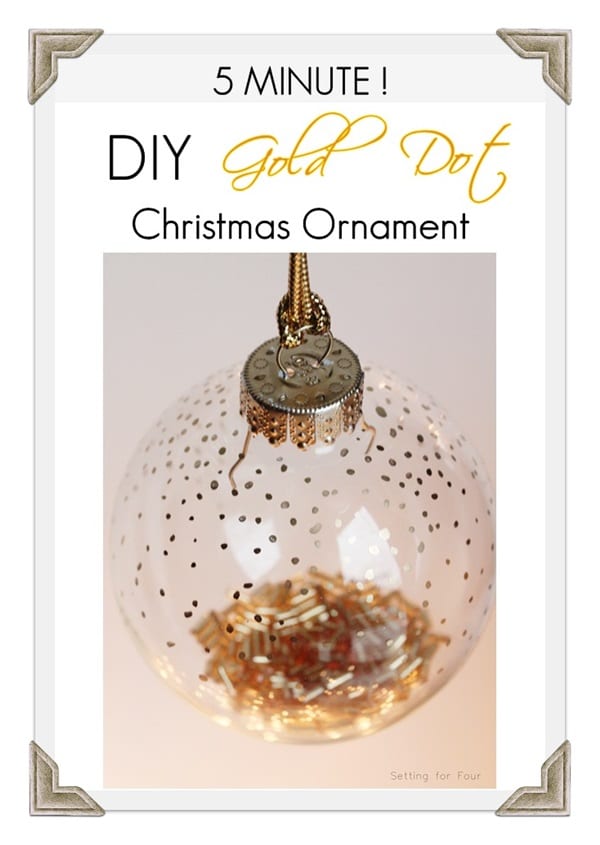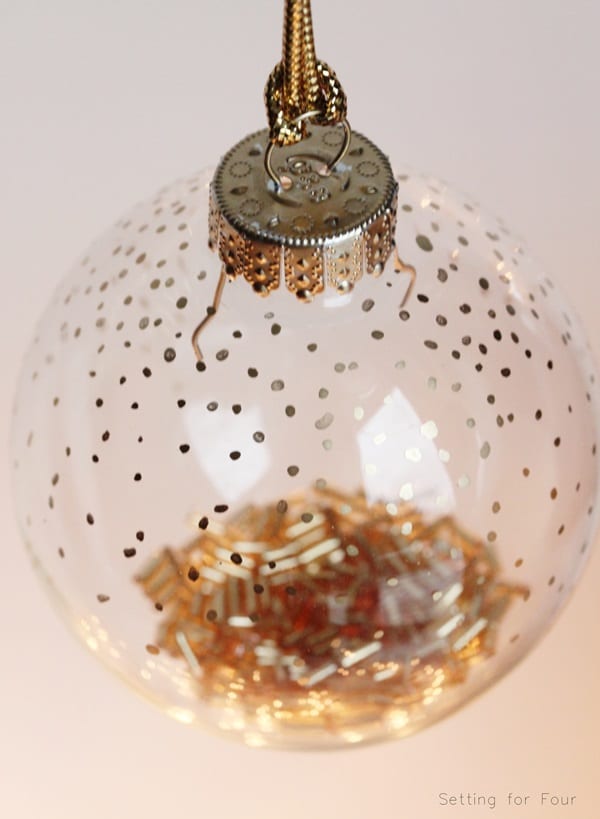 This post contains affiliate links for your convenience.
Gold Bead Christmas Ornament Supplies: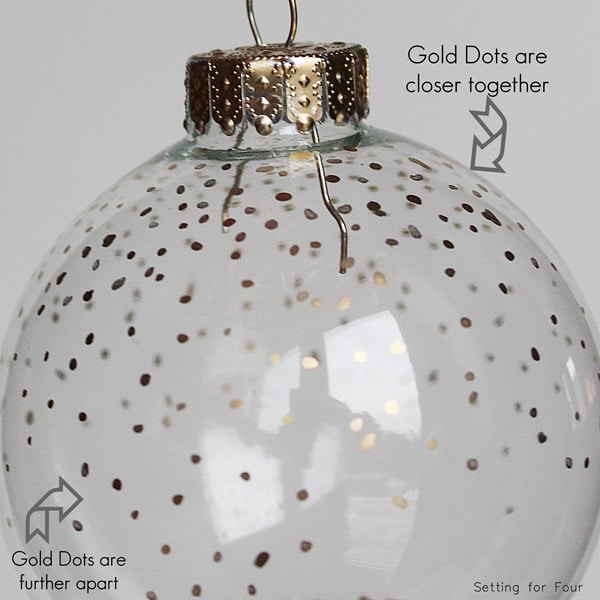 This really is so simple! Just add dots of gold, with your paint pen, on the glass balls starting at the top of the ball and working down. Make the dots closer together at the top of the ball and space them out more as you work towards the middle. This takes no time at all!
Add some beads to the ball.
Paint the silver cap and hanger gold too!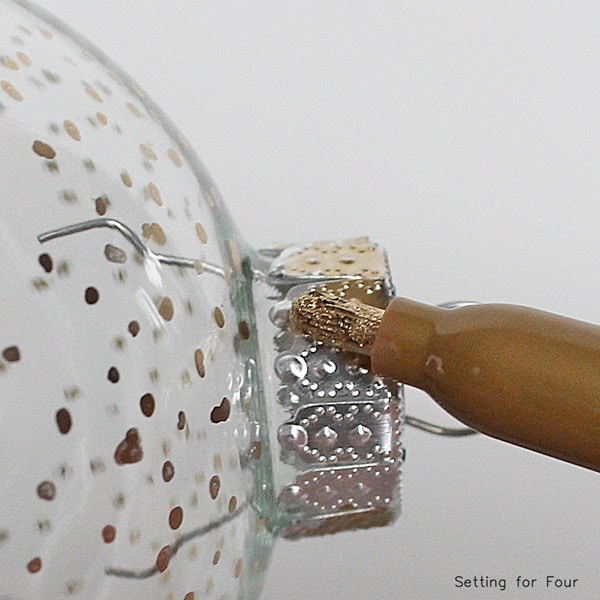 Add gold ribbon to hang,
That's all there is to it! Easy and simple to make!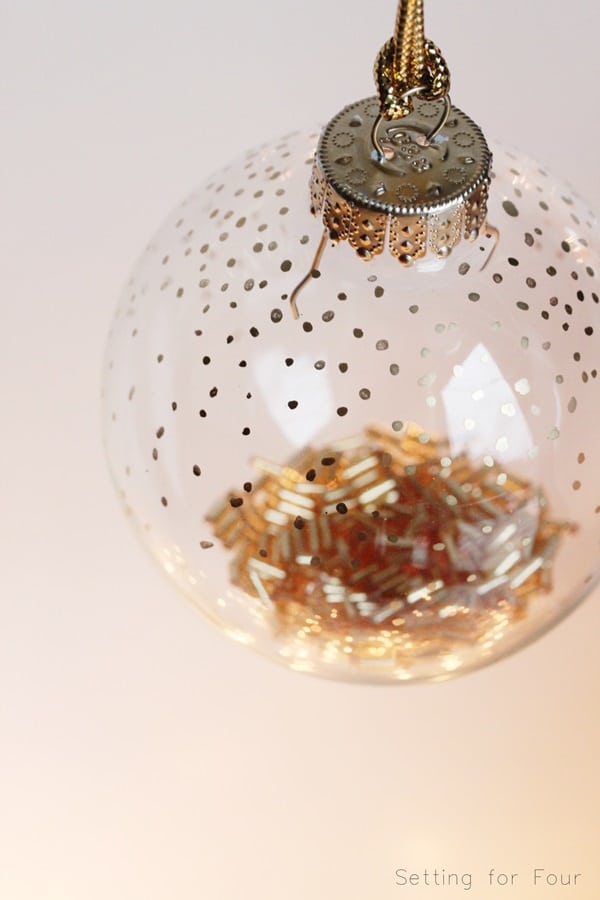 I love the shimmer of the gold dots and shine of the beads – so pretty!
Make a bunch of these to display in a bowl or hang from your tree.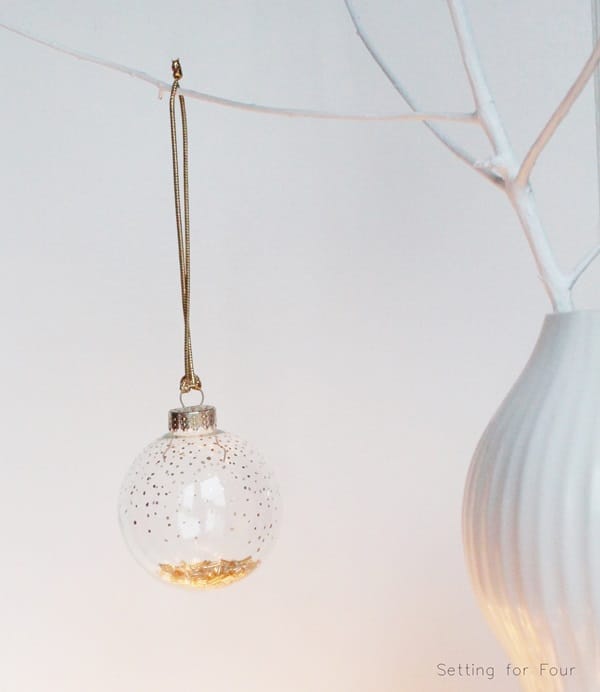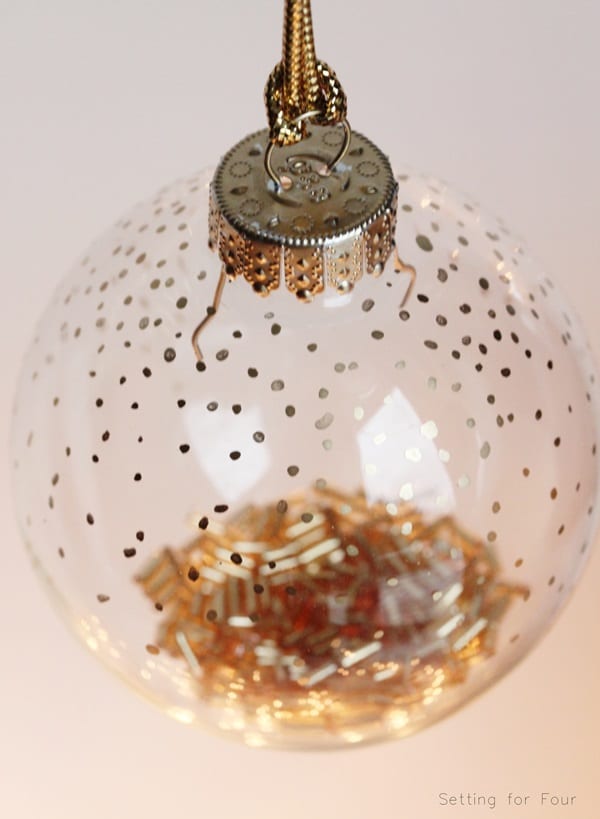 I hope you've enjoyed my 5 minute DIY Gold Dot Ornament tutorial!!
…and come take a peek at my Holiday Home Tour!

…and my DIY Jewel and Feather Ball Tutorial!