Holiday Shopping can be difficult! I love buying music and DVD's for my family at Christmas and luckily holiday music shopping is now made easy at HMV!
The last person I have to shop for is my teenage son and I know the perfect gift to get him – CD's and DVD's! Last weekend I headed to our local HMV store to take a look at their latest releases.
Before I left for the store I was able to put together a handy HMV wishlist with their Facebook app!
Have you tried it? It's so easy to use and handy to put all of your music and movie wishes in one list that you can share with your friends and family on Facebook!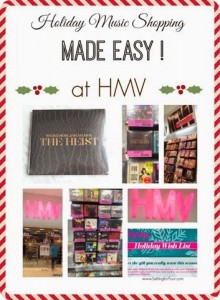 Just visit HMV's Facebook page, the app's right there!
Extra bonus! When you submit your wish list 1 winner will receive a $500 HMV Gift Card to use towards fulfilling their ultimate Wish List! How fun!!
This Facebook app really helped simplify my shopping too – my son made his wish list and shared it with me so I know exactly what he'd like – no more guessing as to what CD or DVD he has or doesn't have!
One of the items on the top of his wish list is a CD called The Heist by Macklemore and Ryan Lewis.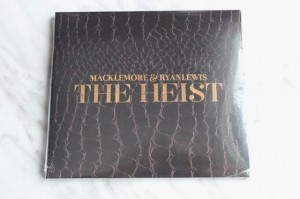 Armed with this handy wish list I went to our local HMV store this past weekend and picked it up!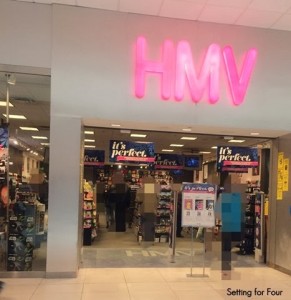 It was so easy to find on a wall labelled 'New and Trending'. I love the big signs at HMV! So convenient!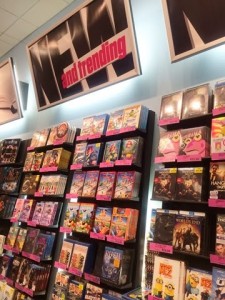 Here's the CD my son has on his Wish List!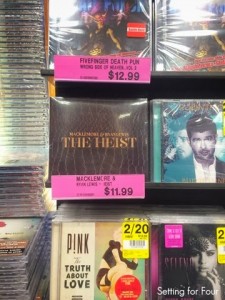 I picked up a couple of DVD's as well….everything at HMV is so easy to find. CD's are categorized by Artist and Genre. DVD's are all organized by Title as well! Music Accessories galore are all grouped in one area – the store was super busy and I was still able to find everything easily!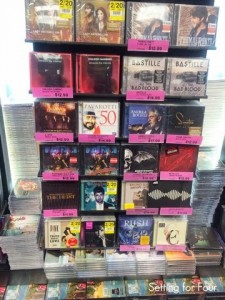 There were lots of knowledgeable sales staff there too ! I don't know about you but nothing is more frustrating than when you can't find a sales person to help you…or they don't know where to find things. I was able to get some great help from a girl who was loading up the shelves with Christmas DVD packages!
Thank you HMV for making my holiday shopping not only easy but convenient and fun! I know for sure this year I am going to give the gift that my son really wants, having his HMV wish list in hand!