Hello Friends! Today I'm sharing a super quick and easy DIY Hostess Gift Mason Jar Of Flowers In A Tea Towel Wrapper! I always love to receive flowers as a hostess gift myself and there's something so thoughtful about giving fresh flowers. It's also an extra special touch to give them in a vase so the hostess doesn't have to leave her guests to hunt for one the right size!
This easy DIY Hostess gift is actually 3 gifts in one – the flowers, a vintage mason jar and a tea towel!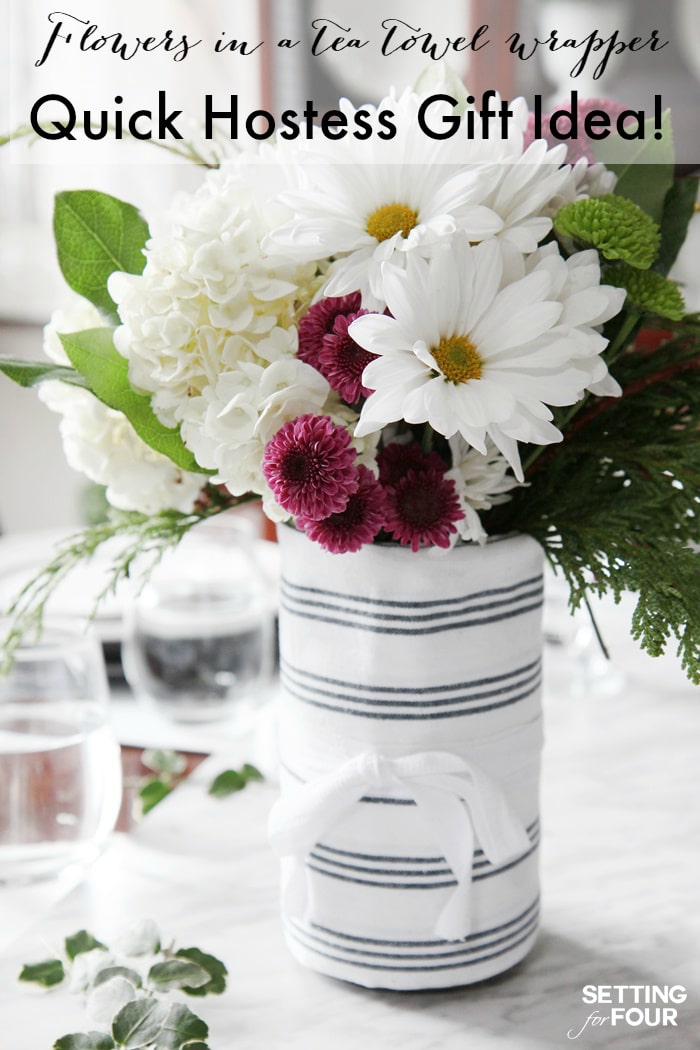 See how easy and fast this gift idea is to make!
This pretty bouquet of flowers makes a fabulous teacher gift, gift for someone in the hospital or at home recovering from an illness…or to give as a housewarming present!
Easy DIY Hostess Gift Mason Jar Of Flowers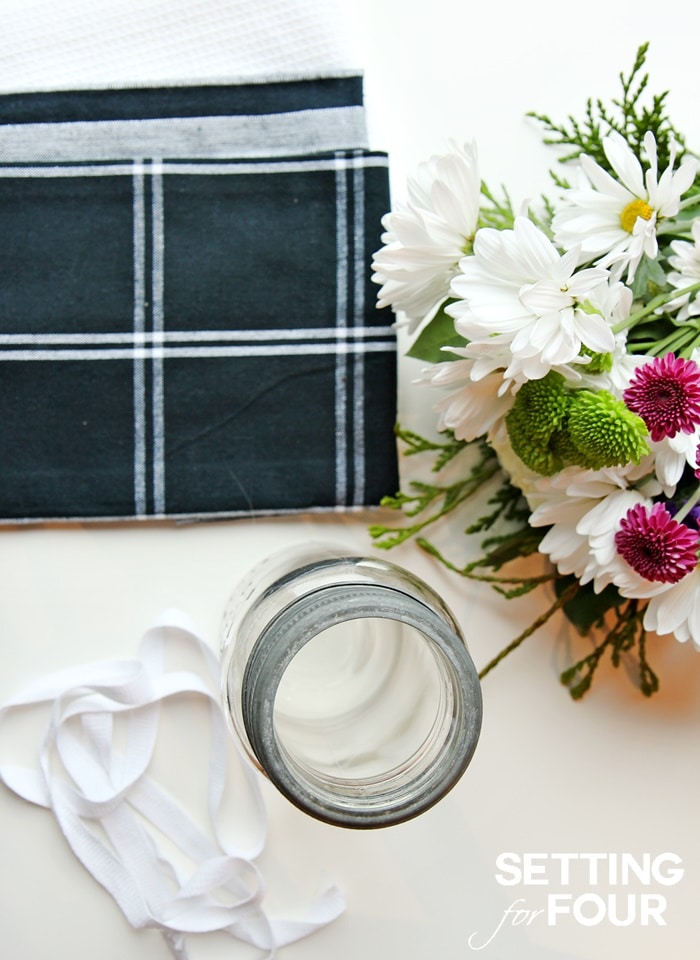 This post contains some affiliate links for your convenience (which means if you make a purchase after clicking a link I will earn a small commission which helps keep my blog up and running but it won't cost you a penny more)! Click here to read my full disclosure policy.
Supplies:
One bouquet of fresh flowers from the grocery store
1 Mason Jar in a size to fit your flower bouquet (I used a vintage Crown Mason Jar but you can use a new mason jar)
First fold the tea towel width wise so that it's the same as the height of the mason jar.
On a table lay the tea towel flat and place the mason jar on the tea towel. Tightly wrap the mason jar in the tea towel by rolling the mason jar down the tea towel until it's completely wrapped.
Keep your fingers on the end of the tea towel so it doesn't fall off and tie the ribbon around the middle to secure it. Finish in a bow.
Fill the mason jar half way with water to keep the flowers fresh.
Now you have one gorgeous Hostess Gift – a vase of flowers in a mason jar vase wrapped in a beautiful tea towel. The hostess can use the tea towel later on (who can't use a fresh new tea towel?) and use the mason jar later too!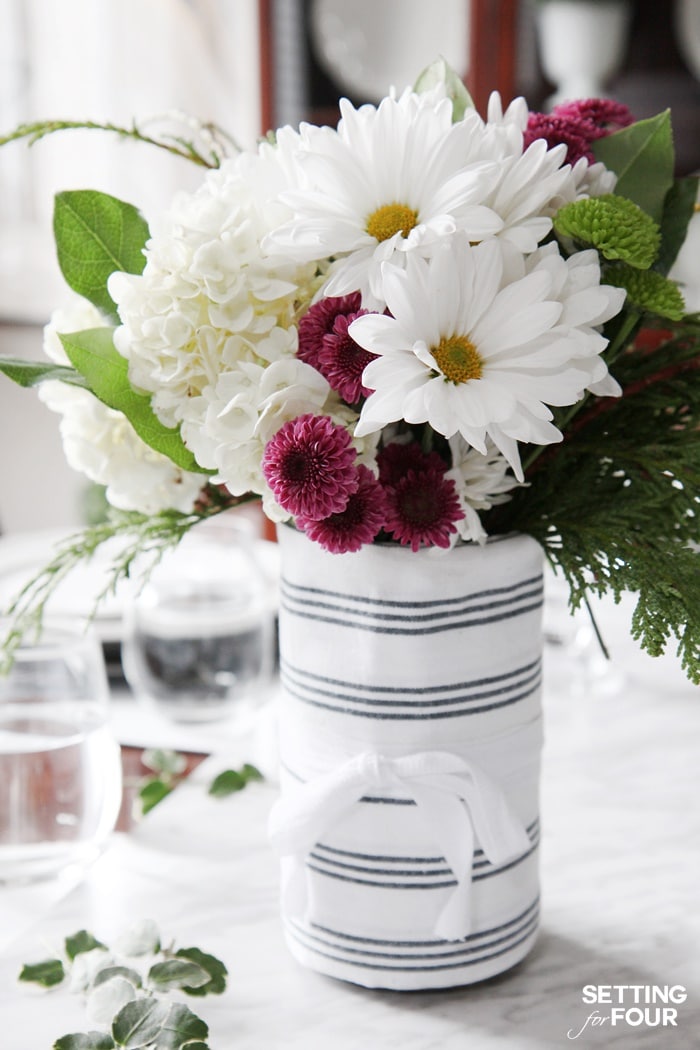 I think this is a really gorgeous way to display flowers in the kitchen!
Why not buy some flowers for yourself and dress them up this way to enjoy at home? I think you should! 😉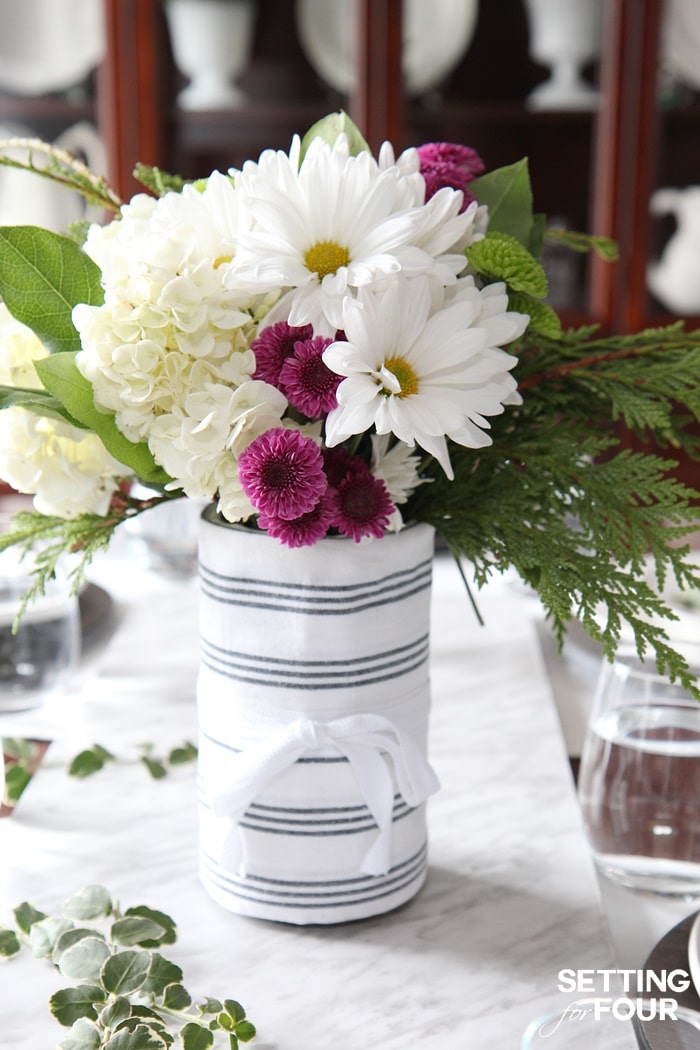 I hope you enjoyed today's tutorial: Easy DIY Hostess Gift Mason Jar Of Flowers!
You may also like these gift ideas too!
How to Make a Beautiful Christmas Tray with Candles and Ornaments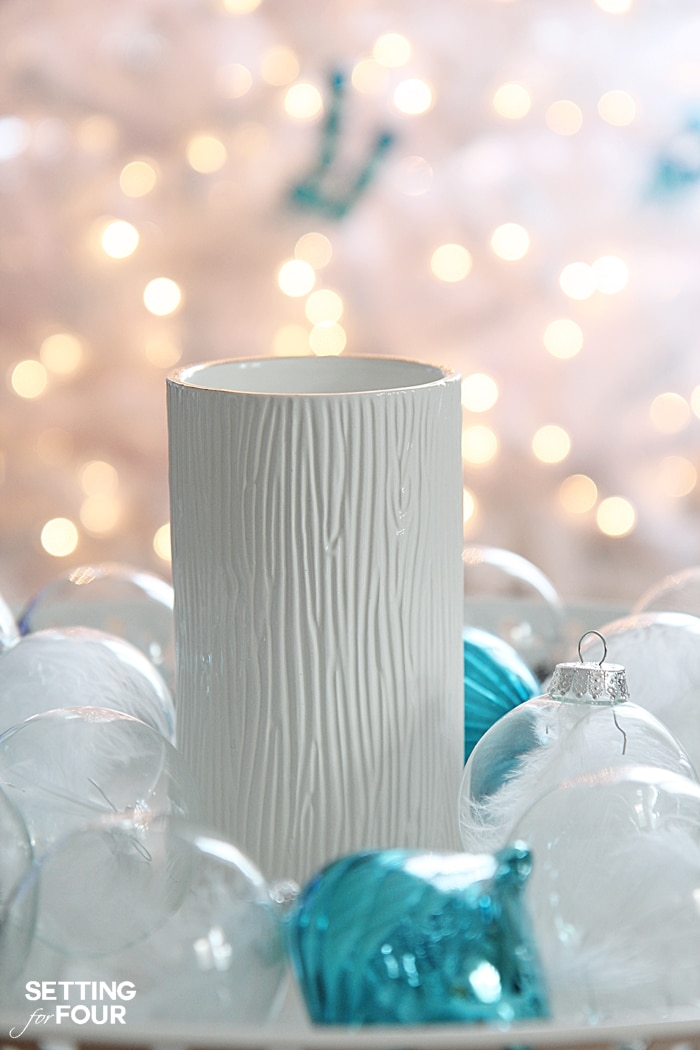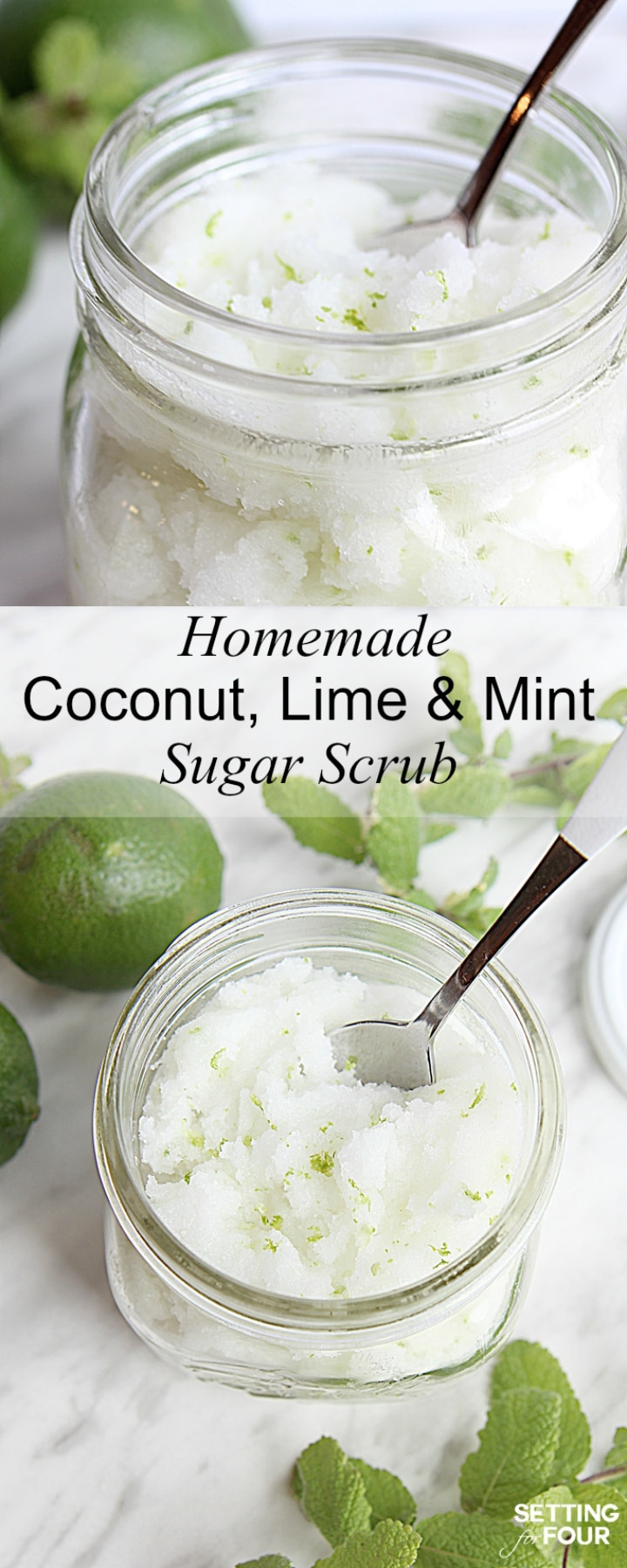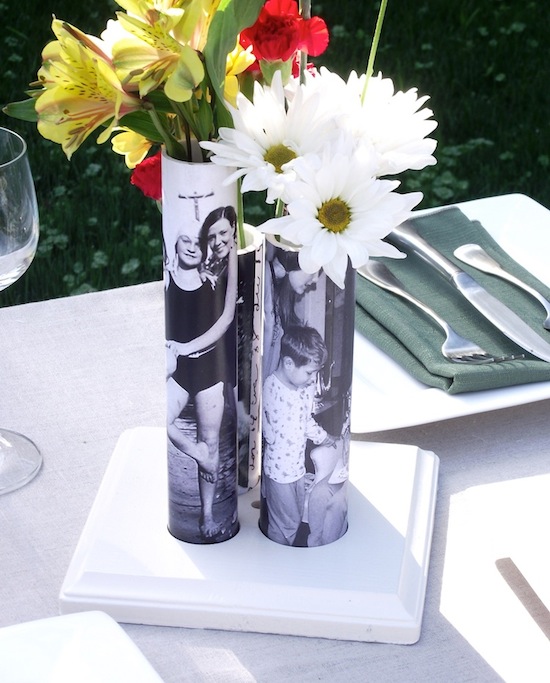 Have a great day!