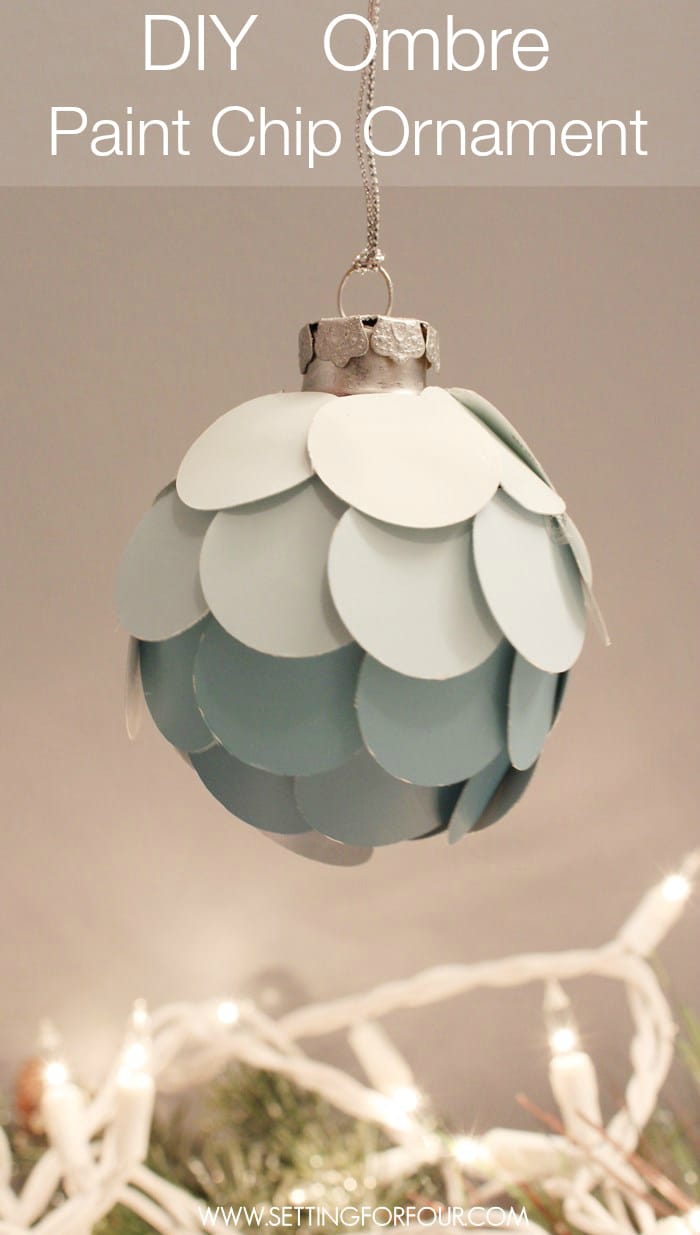 We've decorated our homes for Fall and Halloween so today I wanted to peek a bit ahead at Christmas Holiday decor and DIY's! What? A Christmas post?? Well I have a Giant LOVE for Christmas so it's been on my brain lately! (and Christmas decor is in the stores now!) My DIY Ombre Paint Chip Ornament is one of my blog's most popular posts and tutorial videos... and a huge favorite with my readers. For those of you that are new here you'll love it too!
I think it's been so popular because it's so stylish, inexpensive, can repurpose old, scratched, dated ornaments and is super easy to make! It's a great way to use leftover paint chips that you've collected too! Choose paint chip colors that coordinate with your seasonal decor and the colors in your home. It's a fabulous gift idea and present topper too!
This Ombre Paint Chip ornament is one of the most fun and stylish holiday DIY's I've ever made and I'm so proud of it!
Ombre is a home design trend that I love!
If you aren't familiar with the term, 'Ombre' refers to a color gradient that progresses from lightest to darkest.
Like you see on a paint chip!

Which is what inspired me to make this easy inexpensive DIY Ombre Paint Chip Ornament! This is a fabulous gift idea and present topper idea too!.
Bonus!! You can use those paint chips that you've collected and saved ….
…Repurpose your old, dated ornaments or use ornaments that are on sale at the end of the year!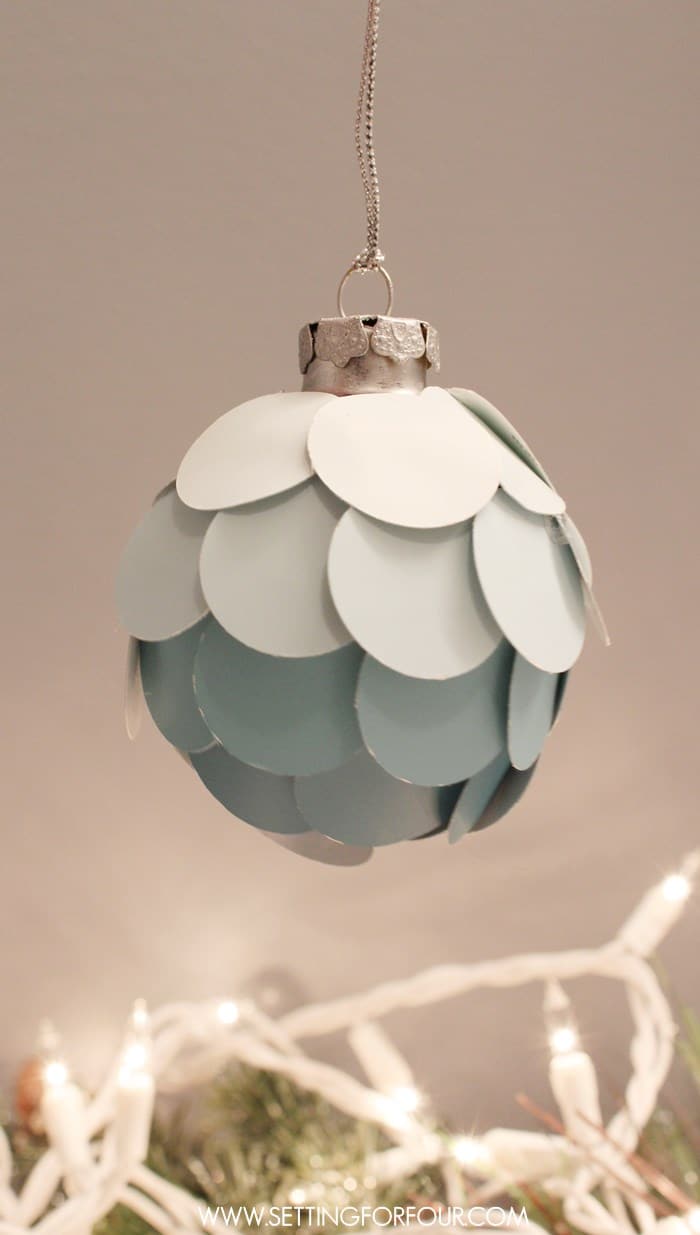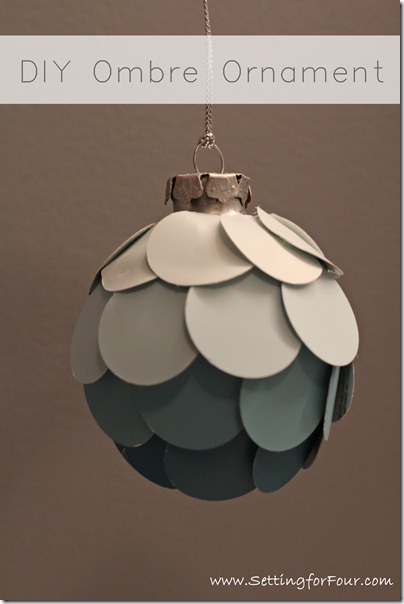 Update!! Check out the Youtube video of this DIY Ombre Ornament tutorial demonstration on my blog here!!
***
Materials
Paint chips

Ornaments (this is a great project to use ornaments that have colors or designs you no longer are in love with, or dollar store ornaments will work perfectly too!)

1 inch circle punch

Silver colored craft paint

Paint Brush

Hot glue gun

Thick Silver thread

Scissors