Tutorial
Paint cap of Ornament and around top of ornament with silver colored craft paint. I used some dark blue ornaments I had already, that had gold caps.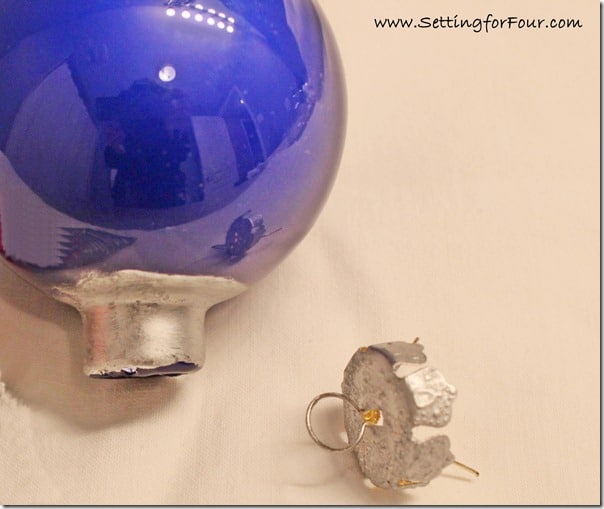 Using a 1 inch circle punch, punch out several circles of each color on the color chip. My paint chips have 5 colors which creates a nice ombre design.

Take one circle of the darkest color and glue onto the bottom of the ornament.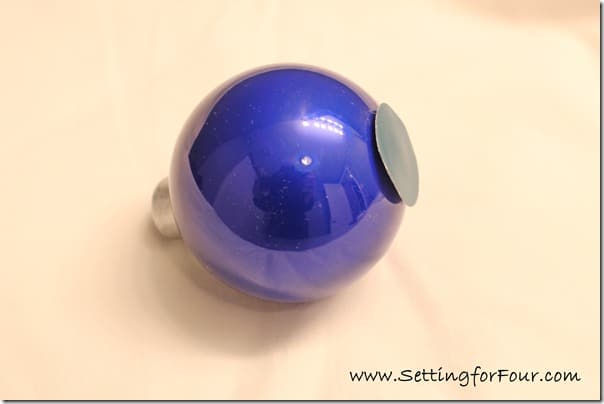 Using circles of this same dark color, hot glue them onto ornament, overlapping each circle. Create one band of this color. It will look a bit messy at this point, but don't worry you will be covering up the hot glue parts!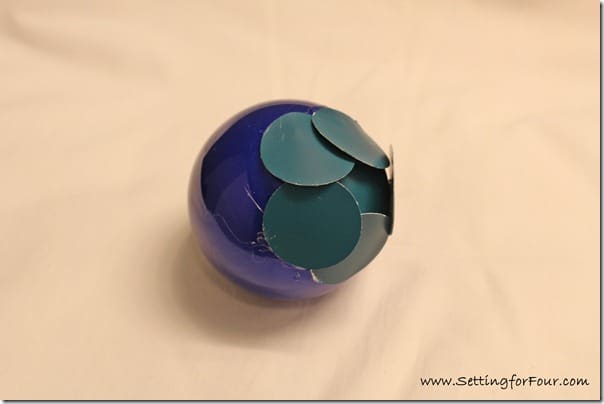 Using second darkest color hot glue circles onto ornament overlapping each circle so that the previous layer is somewhat covered. Create one band of this color.

Continue gluing the circles onto the ornament making one band in each color until the entire ornament is covered.

Cut an 8 inch long piece of thick silver thread and tie onto ornament to hang.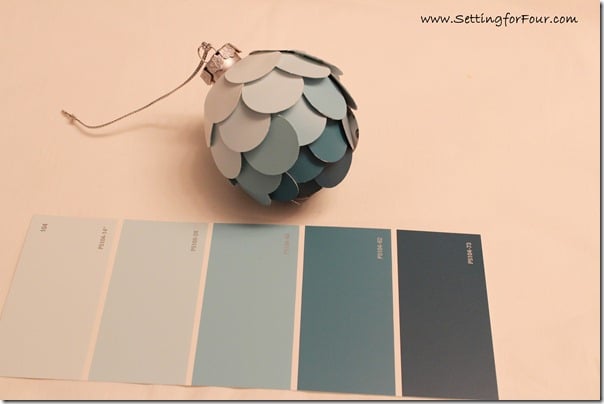 Hang and enjoy!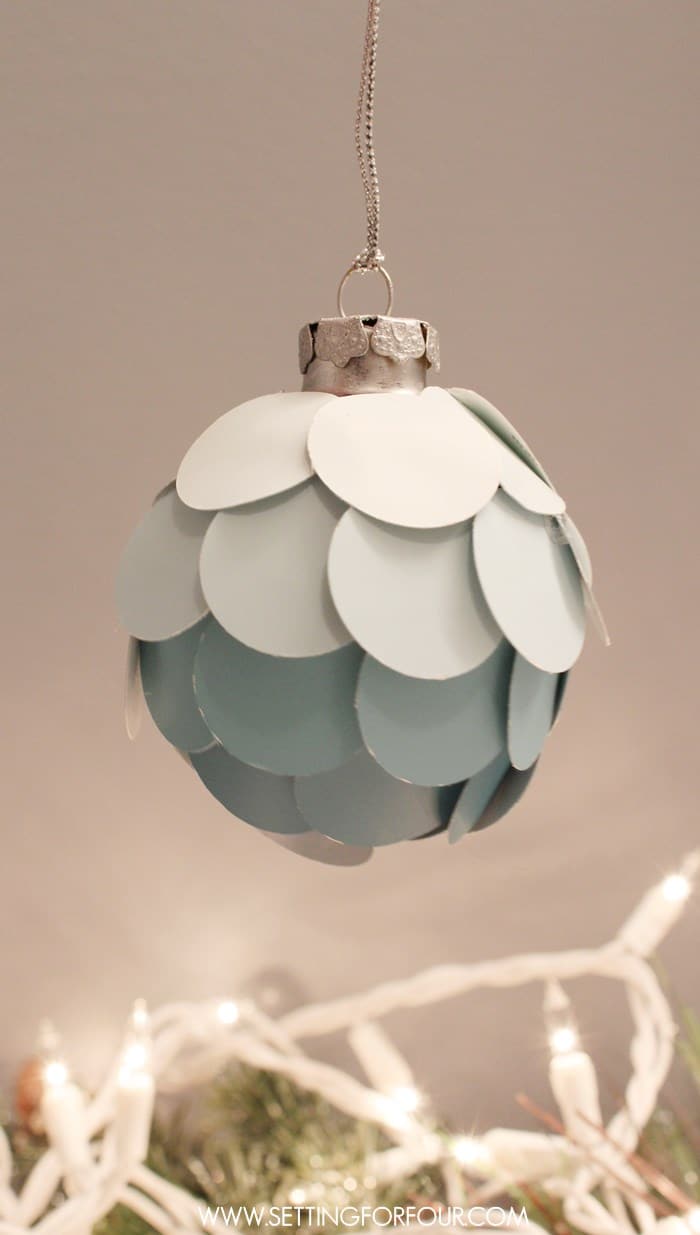 I love how the circle shapes create subtle gradations of color from light to dark.
To personalize this ornament for your home use paint chip colors that coordinate with your Christmas décor!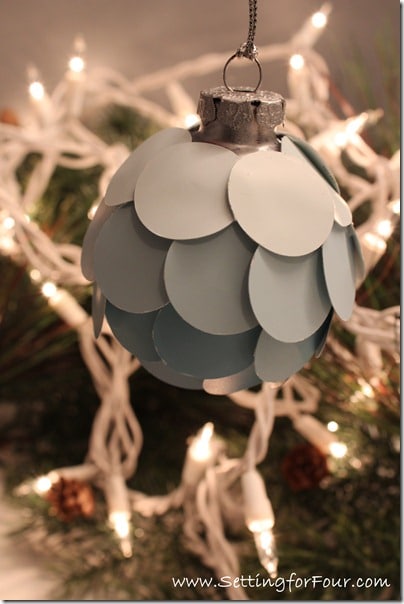 These are so much fun to make! They will add a pop of color as well as a fresh look to your space for the holidays.
Start now and you can have several made up to hang on your tree and to give for the Christmas Holiday!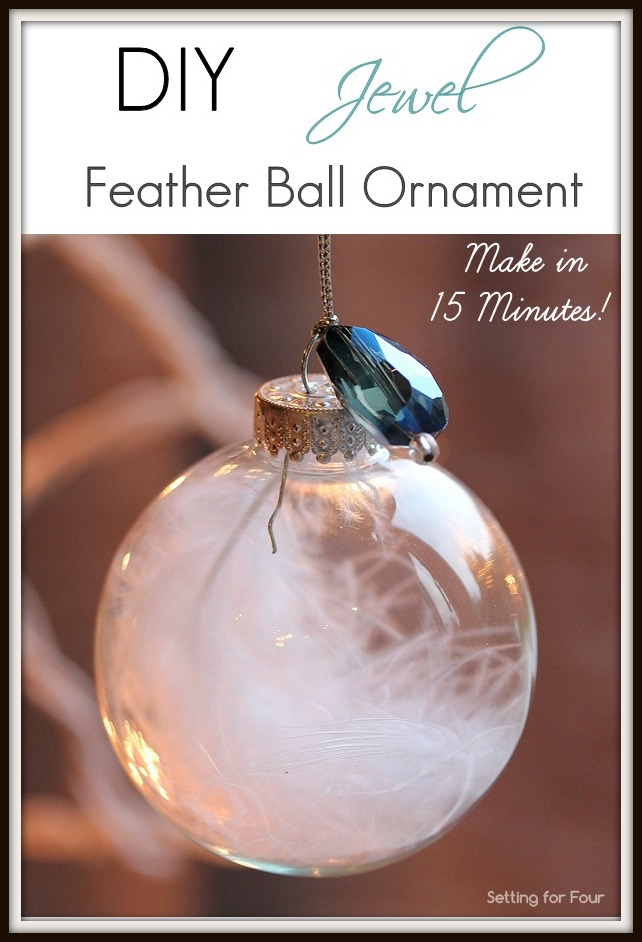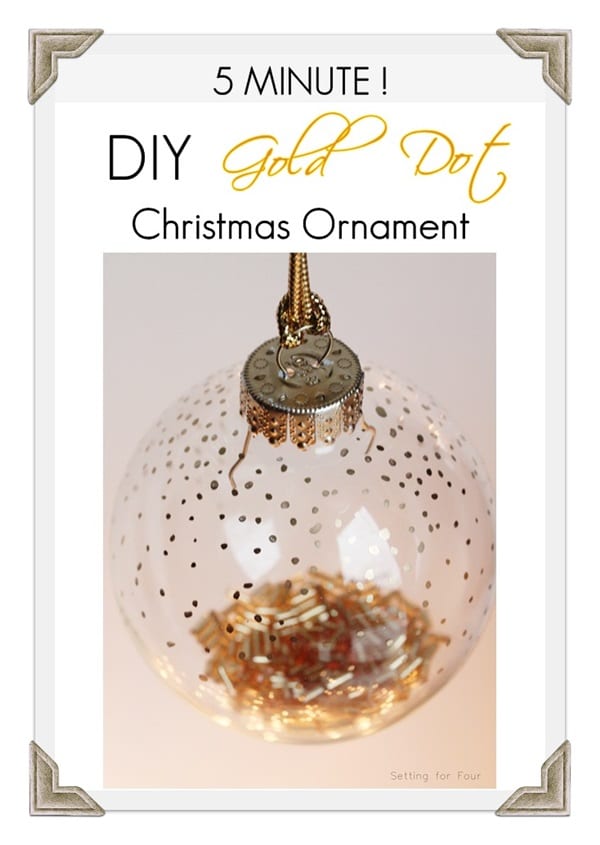 Here's to making beautiful plans to decorate our homes for the holidays!