Make these quick and easy DIY Feather Ornaments with quote tags for your home, fall, harvest and holiday table settings or Christmas tree decor! Makes a beautiful present topper and gift idea too: teacher and holiday gifts!
Aslo – see and make 75 Fall Harvest Ideas from 75 creative bloggers! From crafts, to recipes, to home decor and more…we have you covered for Fall inspiration!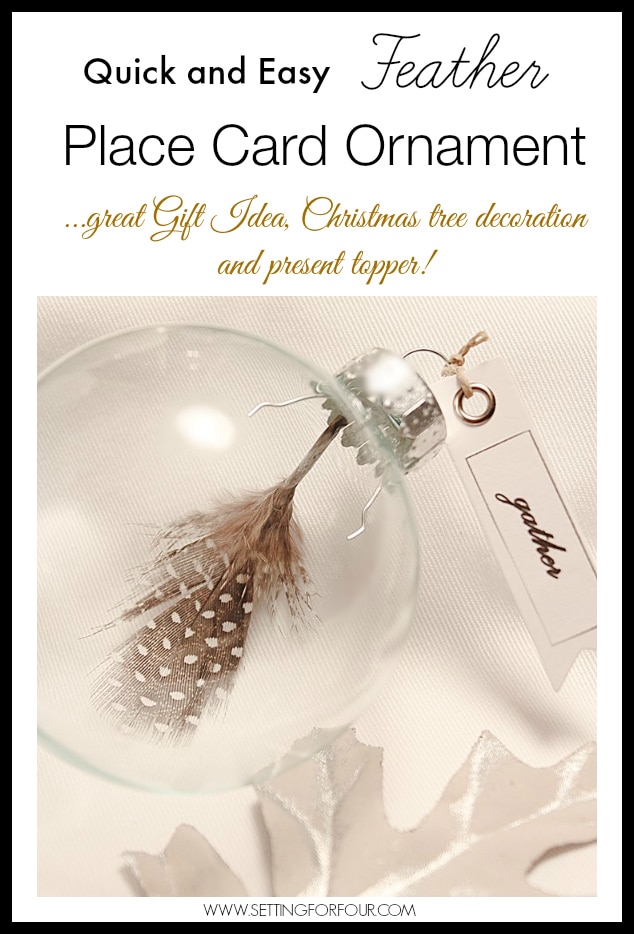 Last week when I threw open my front door for my Fall Home Tour Part 2 I shared a sneak peek of my Harvest tablescape and my easy DIY Feather Place Card Ornaments.
These nature inspired place card ornaments are so inexpensive and quick to make for your Fall or Christmas holiday table…. and they make great Holiday gift ideas and present toppers!
They would also look gorgeous hanging on your Christmas tree for a woodland look.
As promised here's the tutorial:
Harvest Tablescape: I placed one of these feather ornaments at each place setting. Let your guests take his or her's home if you'd like!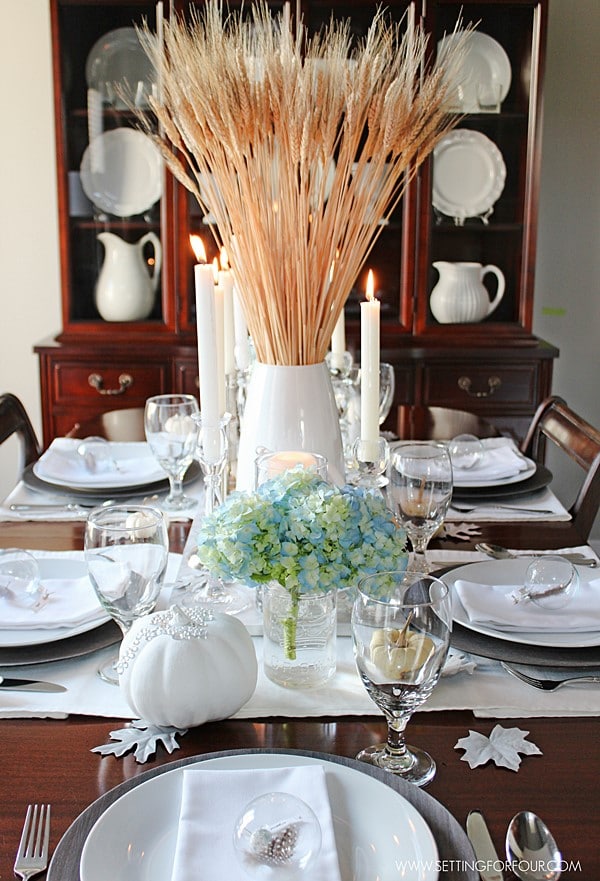 These feather ornaments add a beautiful rustic and natural look to a Fall table: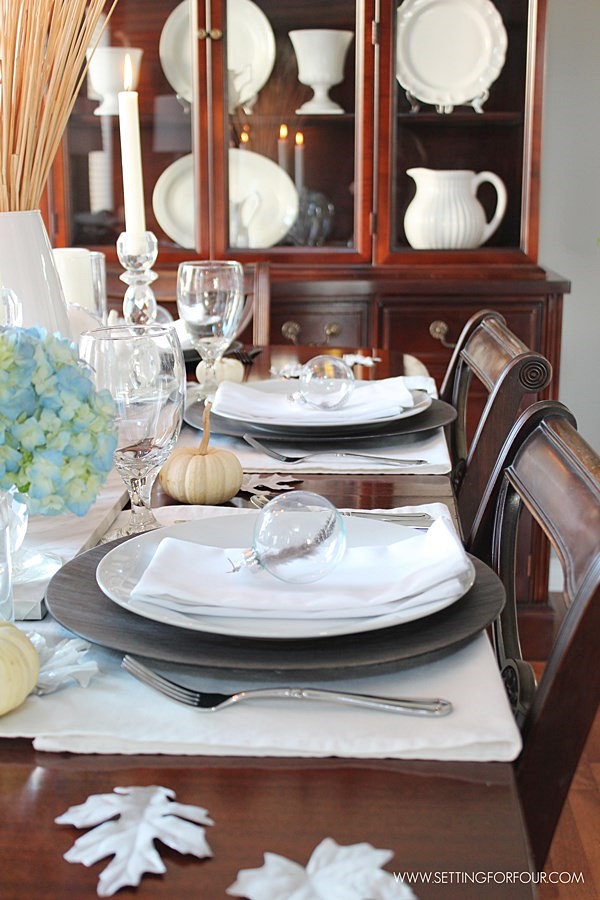 A white tag labelled 'gather' is added to each ornament with twine for a welcoming touch!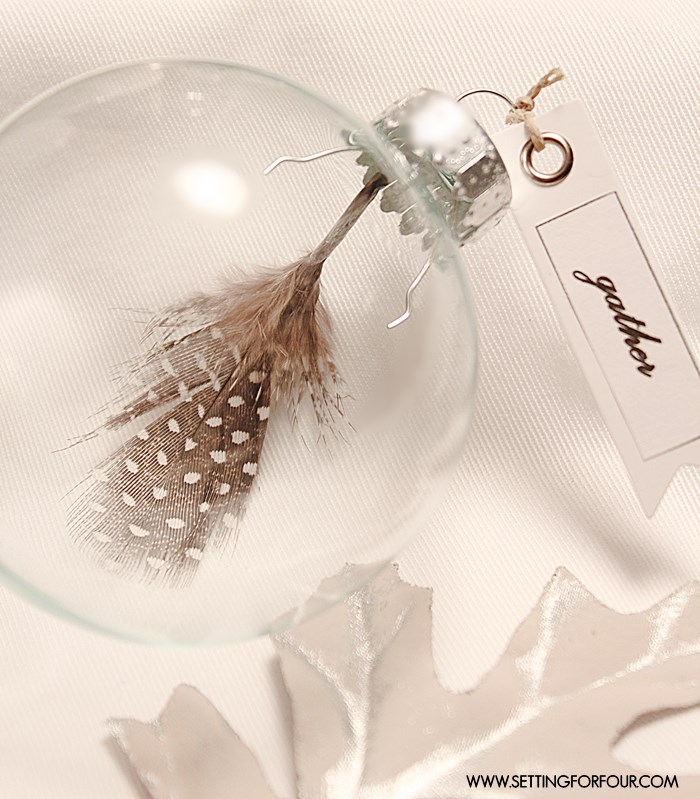 Supplies:
Ornament Tutorial:
Add a 'gather' label to a tag – using your printer, print off several 'gather' labels from printer paper.I used Palace font to create the word 'gather' . Cut out and glue onto the tags.
Remove cap of ball and add one feather to each clear ball.
Add any corn kernels or beads if you like.
Put cap back on ornament and tie on 'gather' tag with twine.
That's it!! So easy, quick and they look like they came straight from a high end boutique store – my favorite kind of project!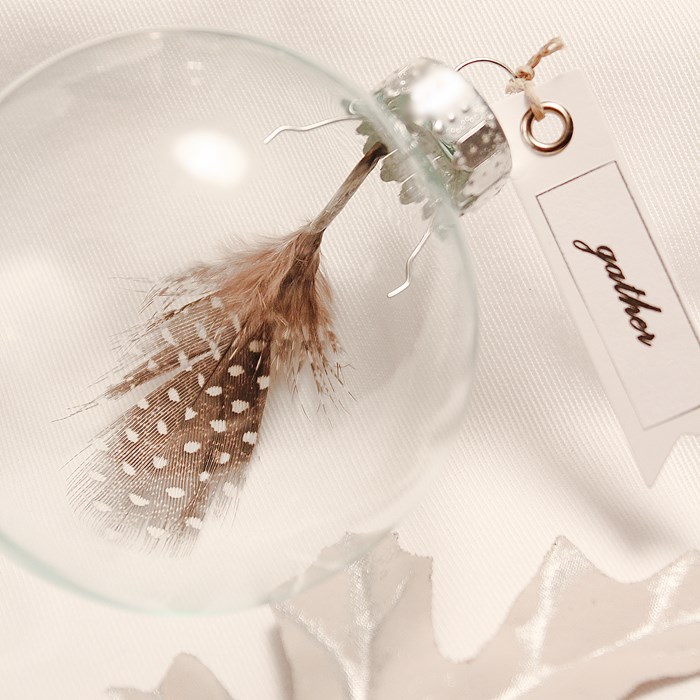 Add some corn kernels for a harvest touch: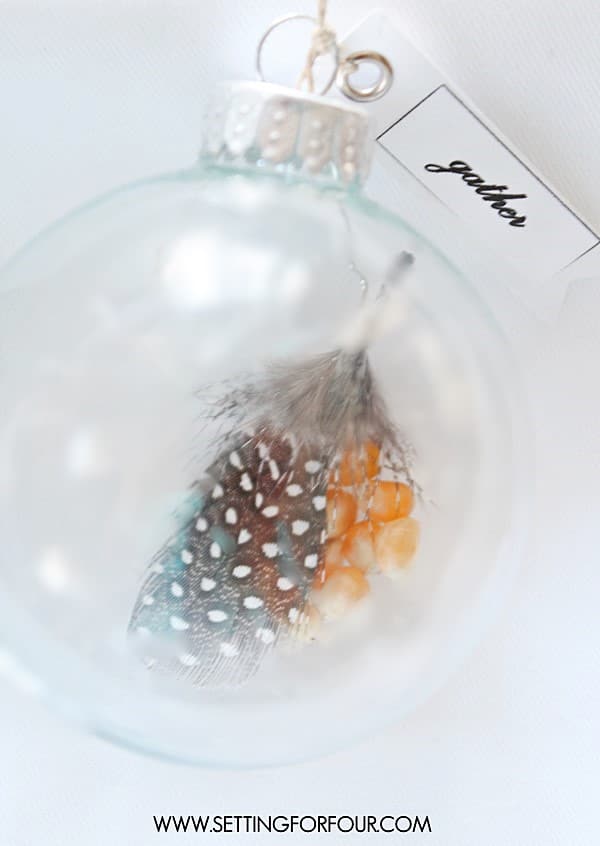 Add some gold glass beads or copper copper glass beads to your ornaments for some shimmer and shine!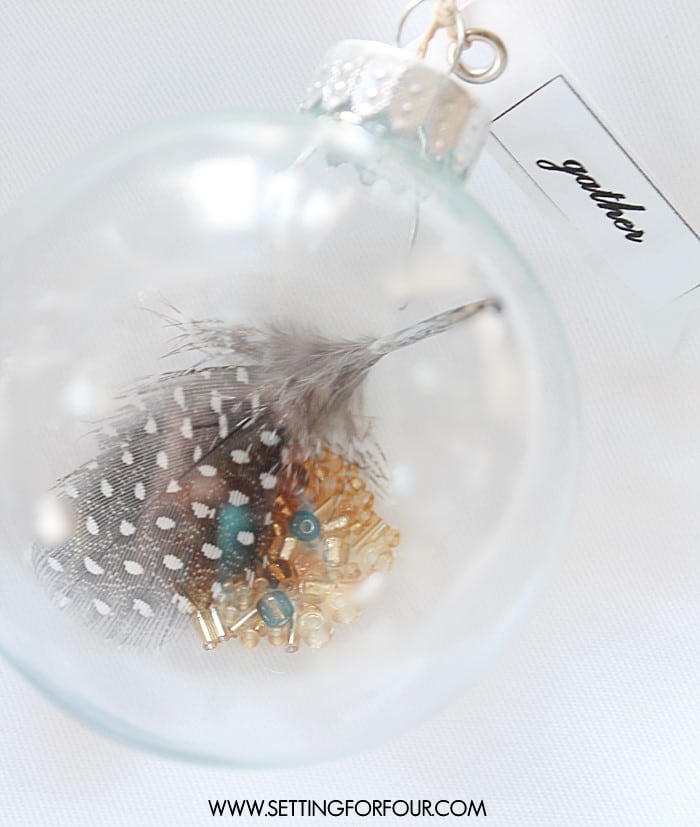 Quick and Easy DIY Feather Place Card ornaments – a pretty nature inspired decorating idea for a Harvest table setting, present topper or Woodland Christmas tree!

…and don't miss my Fall Home Tour Part 2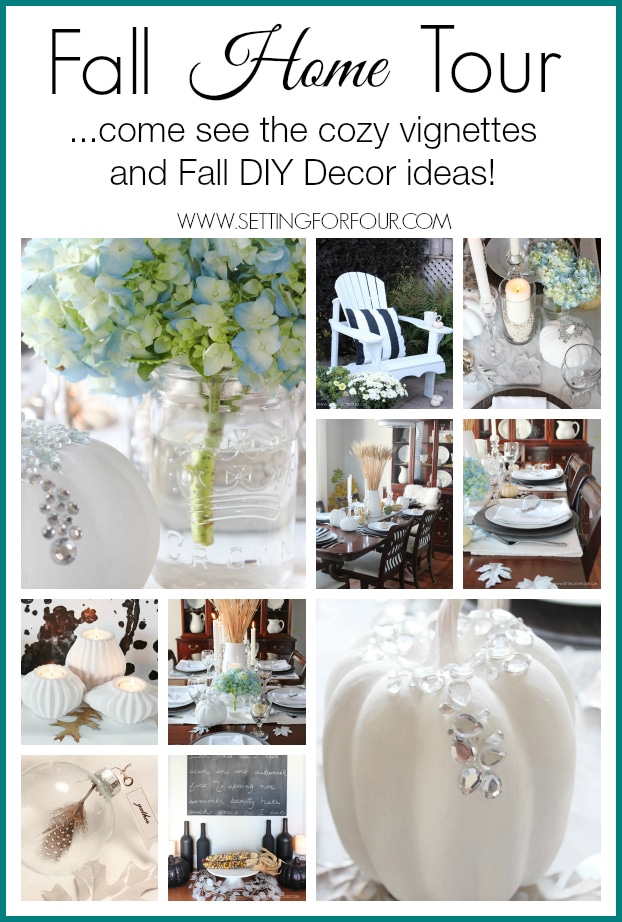 ….and Fall Home Tour Part 1!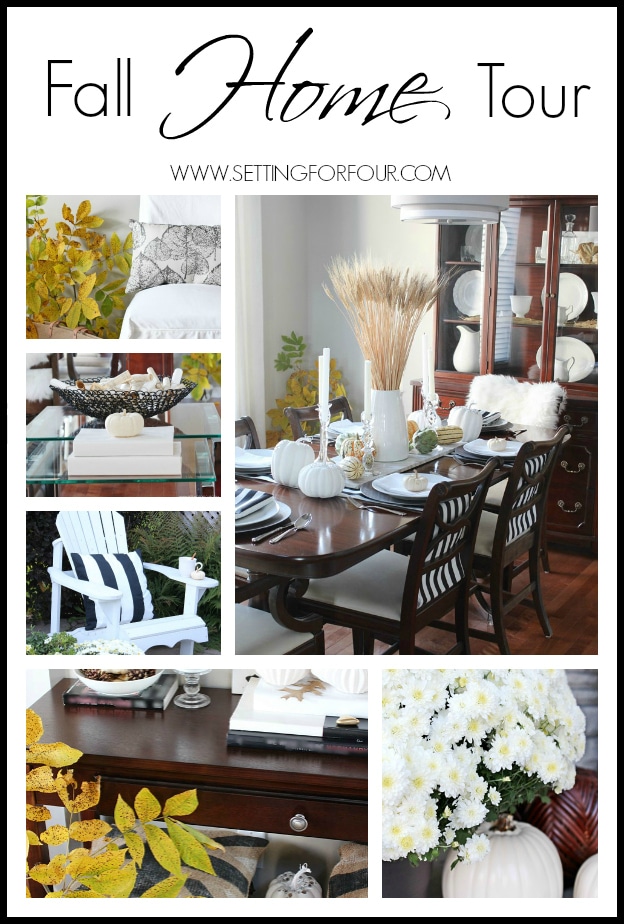 ~ ~ ~
I've teamed up with a group of 75 bloggers to share tons of Fall Harvest Ideas with you! From crafts, to recipes, to home decor and more…we have you covered for Fall inspiration!
Check the gallery below to see all 75 Fall and Harvest decor ideas, DIY projects and recipes!!