Looking for Christmas tree decorating inspiration? See my ELEGANT FLOCKED CHRISTMAS TREE – WHITE AND GOLD GLAM STYLE!
I show you how I use mesh ribbon, beautiful white and gold Christmas balls, icicle ornaments and sparkly owls to decorate a traditional Christmas tree with a glam transitional style.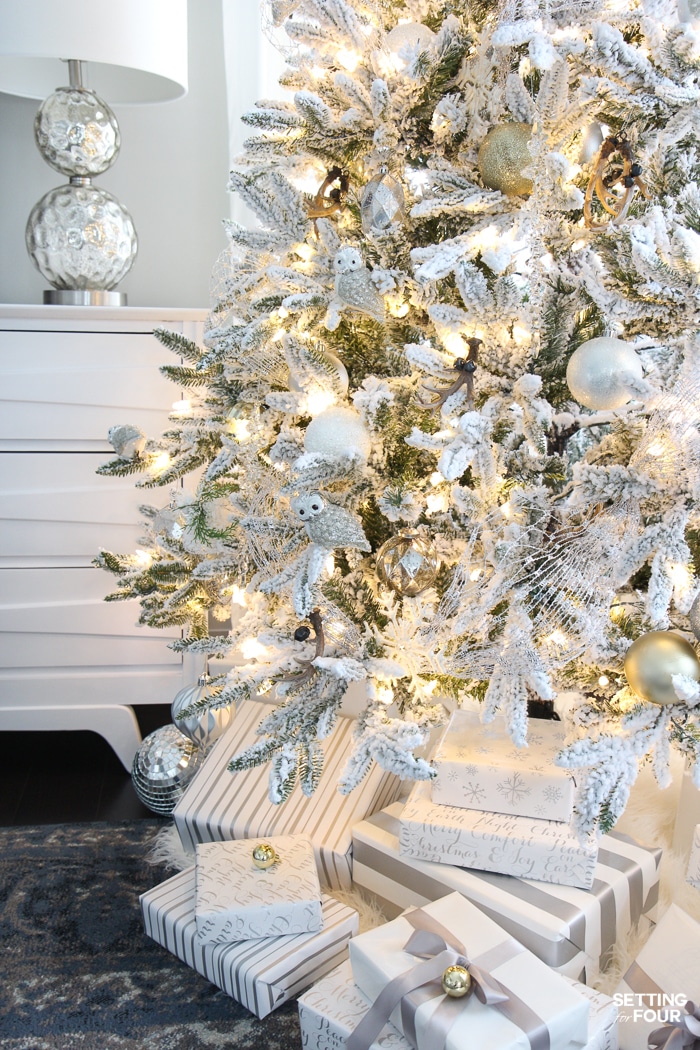 Flocked Christmas Tree – White and Gold Glam Style

---
Before I talk about these decor ideas – check out how you can get completely organized for the holidays with this gorgeous Ultimate Holiday Planner!
You won't forget a place to be at, a card to send, a gift to get or groceries to buy with these 27 printable pages including:
Dated calendars, menu planners, gift tracker and Christmas organization! It's saving my sanity this year prepping for the holidays!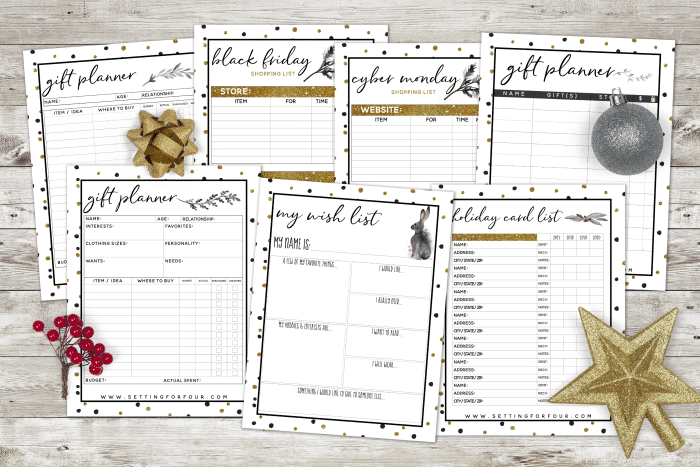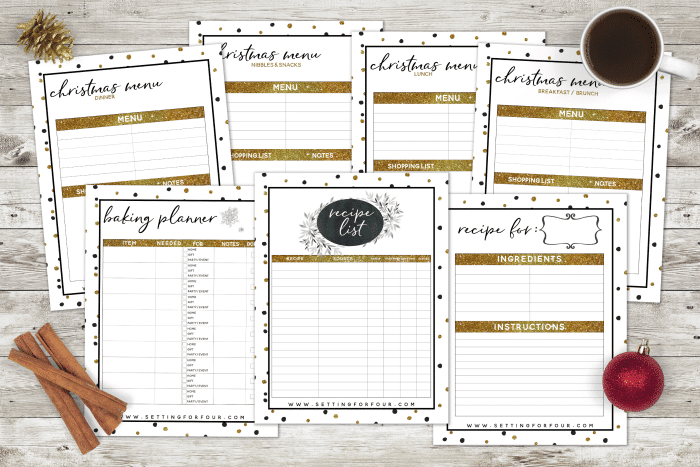 ---
I'm so excited to be sharing with you my Christmas Tree today!
Do you love looking at Christmas trees as much as me? Of all the holiday decor, the tree is the most beautiful I think!
Today is also special because this post is part of a 25 creative design blogger tour hosted by sweet Stephanie at Casa Watkins Living called 'My Home Style: Christmas Tree Edition'.
The aim of this 'My Home Style: Christmas Tree Edition' blog tour is to introduce readers to a variety of decorating styles and to inspire you as you decorate your tree this year!
I love getting inspiration from decorators myself, it's always fun to get new ideas to try!
If you're coming from Deeply Southern Home – welcome! I'm so glad you're visiting!
If you're new here, here's a bit about me: I'm a Designer providing online interior design services and proud military wife!
My design style is Modern Classic and timeless.
Timeless: I love timeless style, especially timeless furniture looks because like the name says, it stands the test of time and always looks current and fresh! My flocked tree is timeless ( This tree is the GE Alaskan Fir flocked Christmas tree that I bought at Lowes.) The flocked tree style has been around for a long time and I believe will be in style forever! I also have a more trendy all white tree, it's gorgeous too. I also love timeless neutral colors: white, black, cream and gray. I usually use an accent color like indigo blue with my neutral colors but my tree this year is all about layering neutrals with metallics for a timeless monochromatic look. I also used timeless gray satin ribbon on my Christmas presents this year!
See all of my paint colors here including my go-to favorite gray color!
coffee table | area rug | Mongolian fur stool  | similar flocked Christmas tree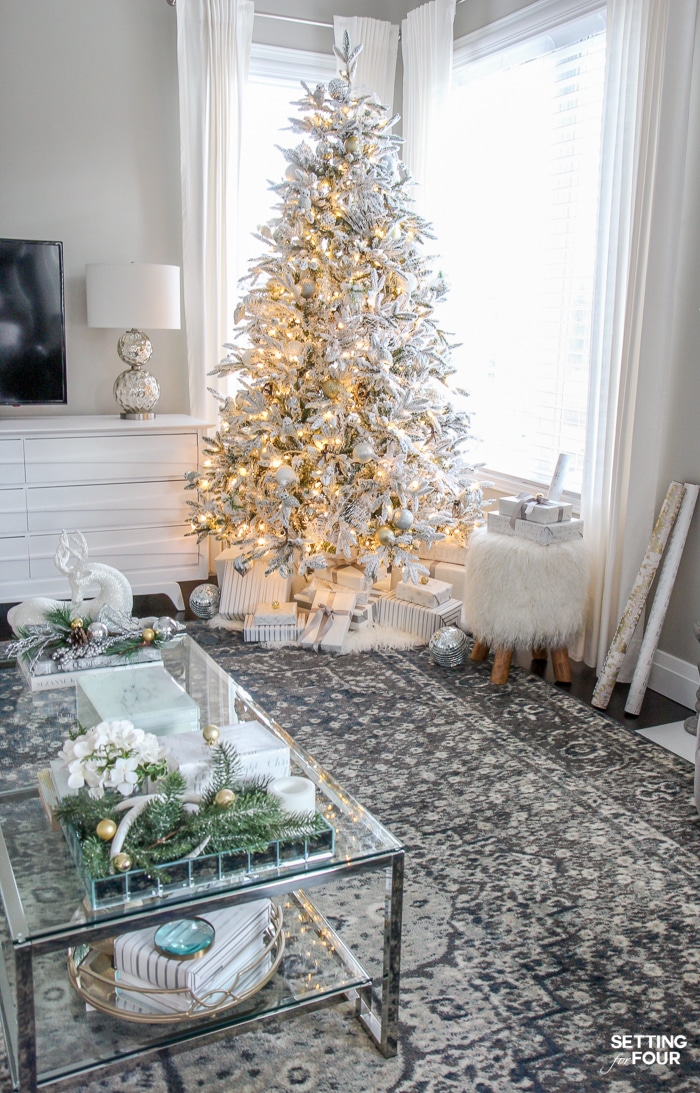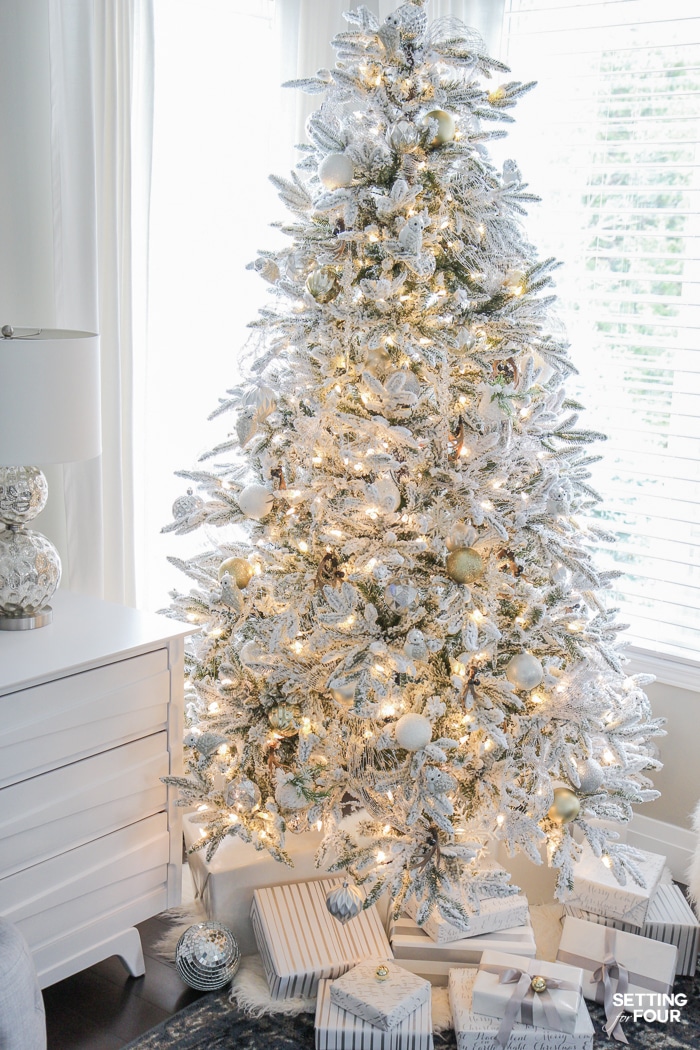 Modern Classic: My design style is a mix of traditional, classic an dmodern. I love taking traditional looks and tweaking them with clean lines, contrast and metallics. My ornaments are traditional shapes but have modern metallic finishes and colors. I also used a traditional ribbon in my tree this year, but it's instead of satin or velvet I used modern silver metallic mesh!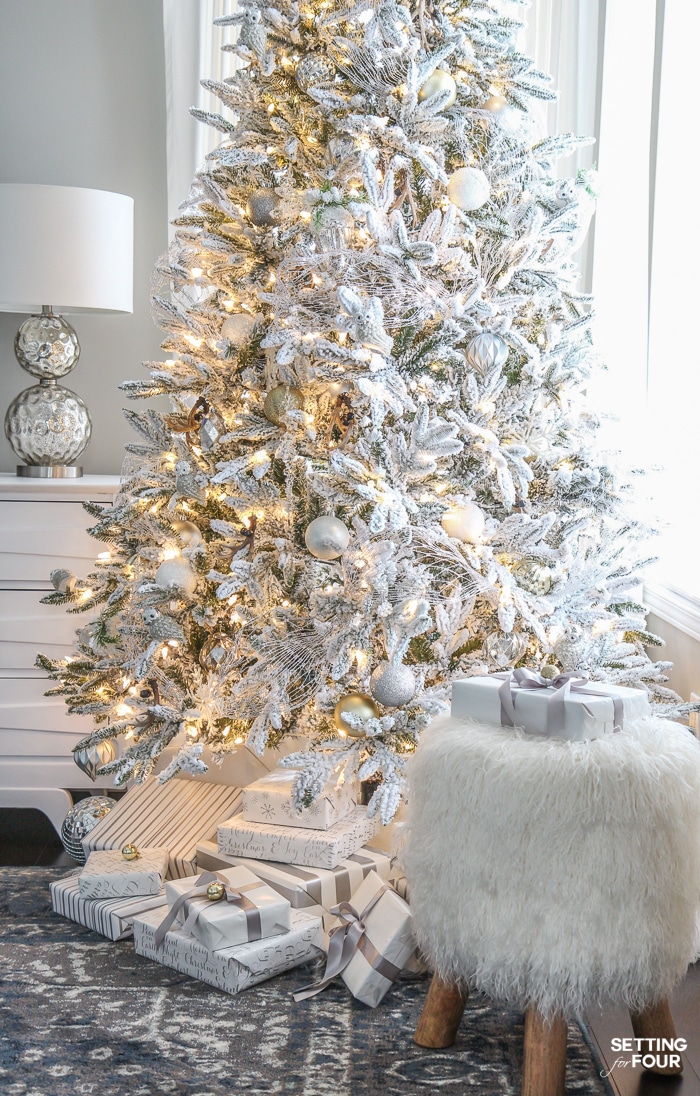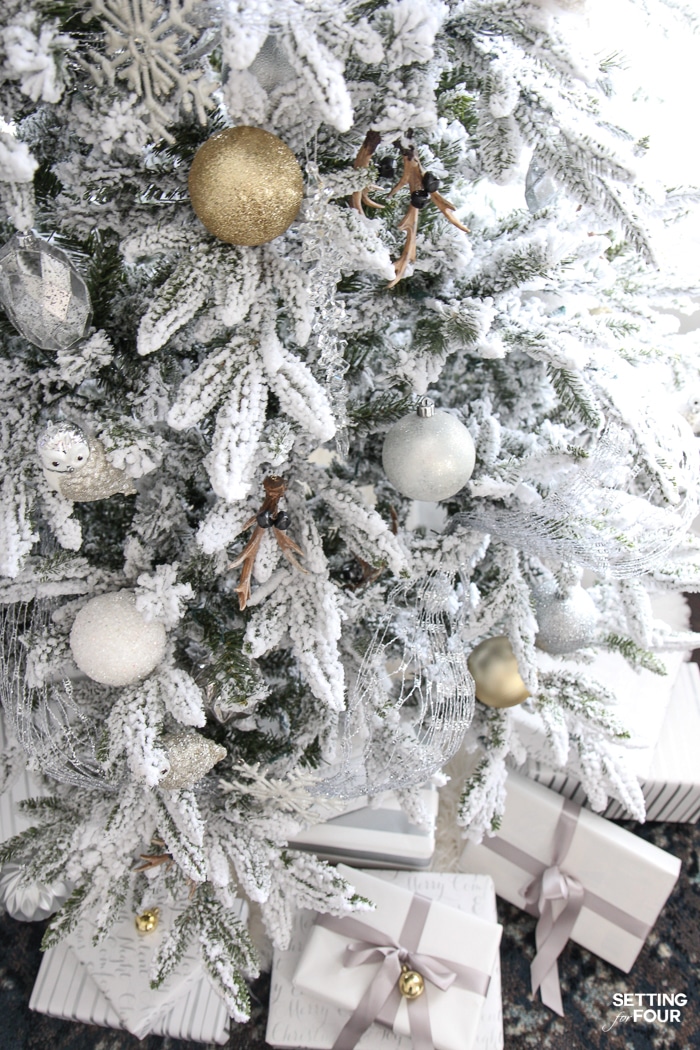 I am also obsessed with adding lots of texture to a space- fabrics like Mongolian and faux fur ( I used a faux fur tree skirt this year – it's so gorgeous!). And these stunning Mongolian fur stools!
I'm also obsessed with metallic finishes – the shimmer, shine, sparkle and metallics of  gold, brass, silver and pewter.
A lot of my ornaments have metallic and beaded finishes – like these beautiful owl ornaments…which really glow against the twinkle lights of the tree.
And I can't forget to mention these stunning glam glass icicle ornaments!
They look like real crystal but are acrylic!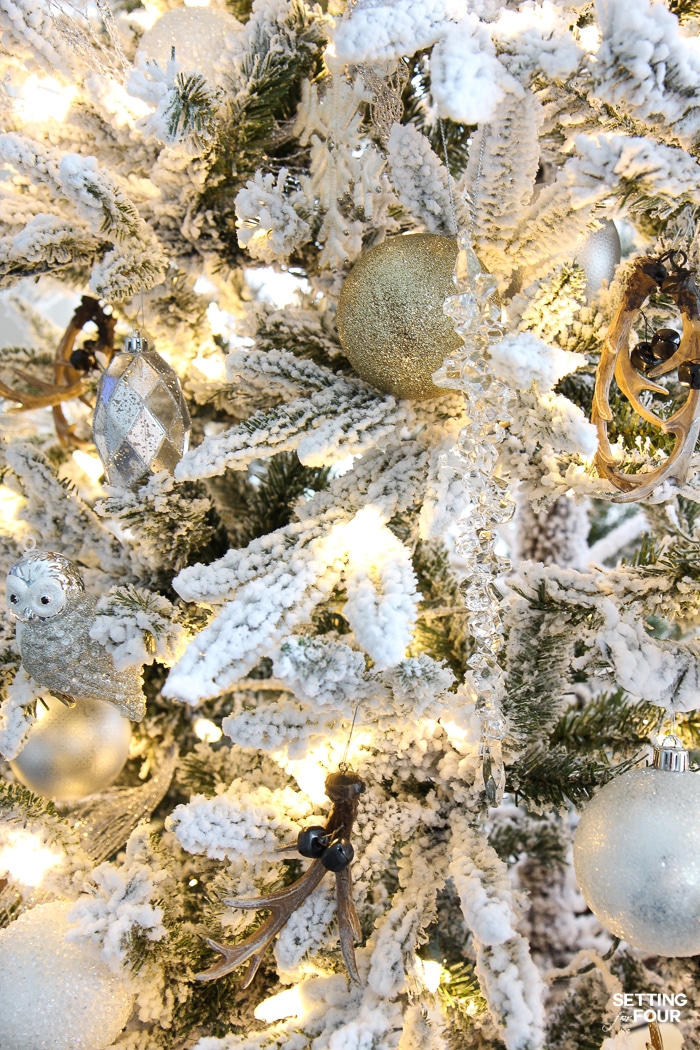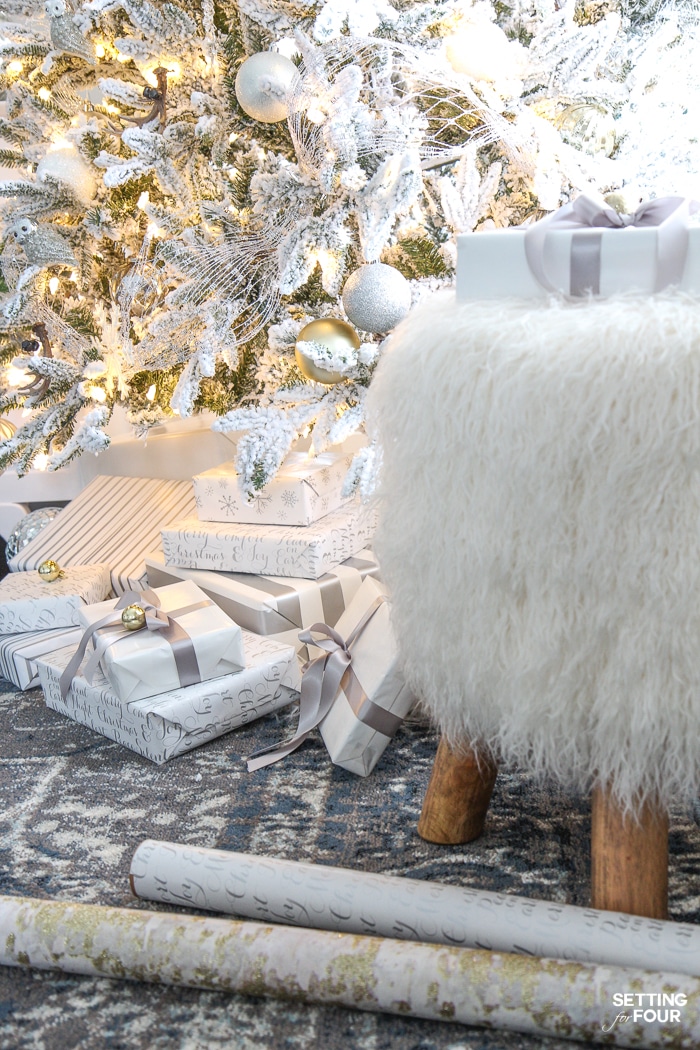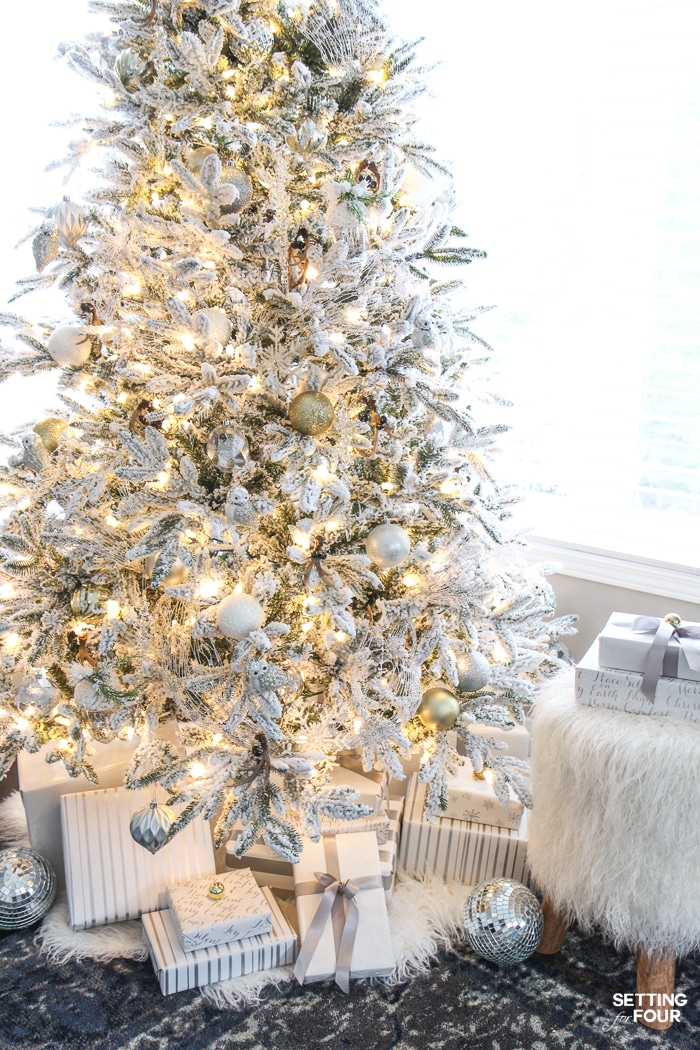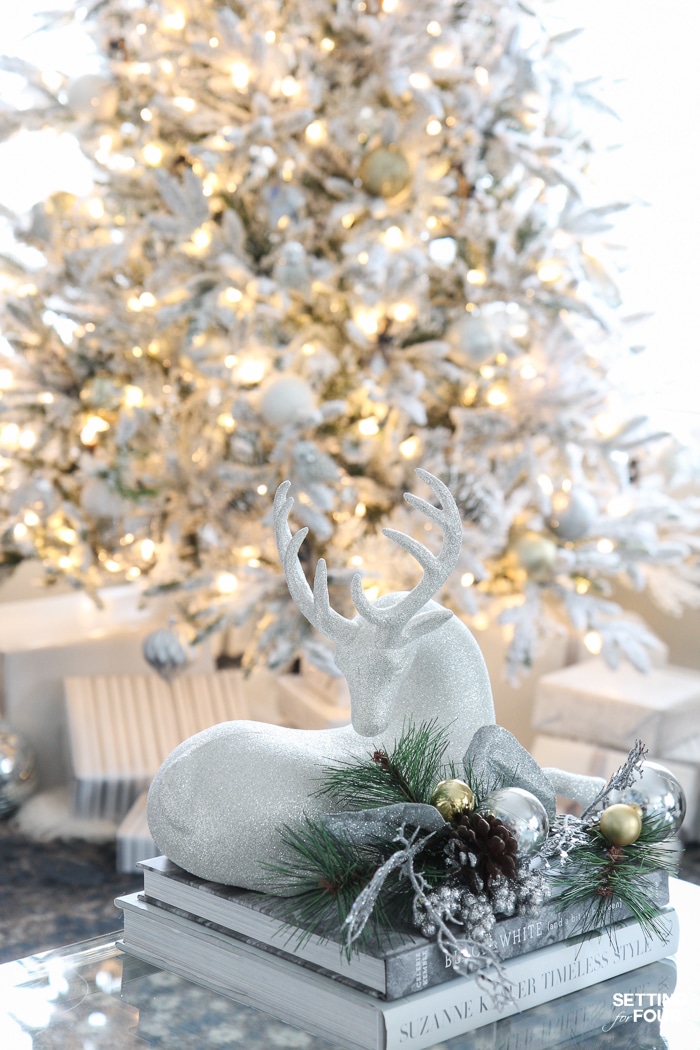 Sources: Click the links below to see more about each item!
table lamp – HomeGoods (similar)
dresser -vintage  MCM thrift store find
deer (similar)
silver mesh ribbon – similar
icicle ornaments – HomeGoods (similar)
I hope you liked my Flocked Christmas Tree – White and Gold Glam Style and tree decorating ideas!
PLEASE PIN THIS AND SHARE IT WITH YOUR FRIENDS!

The next stop in the My Home Style Christmas Tree blog tour is Little Red Brick House! Head on over to see her inspirational Christmas Tree and Home Style!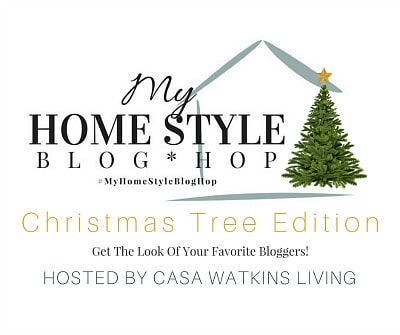 Monday
Tuesday
Wednesday
Thursday
Friday
You may also like:
Elegant Gold And White Christmas Tablescape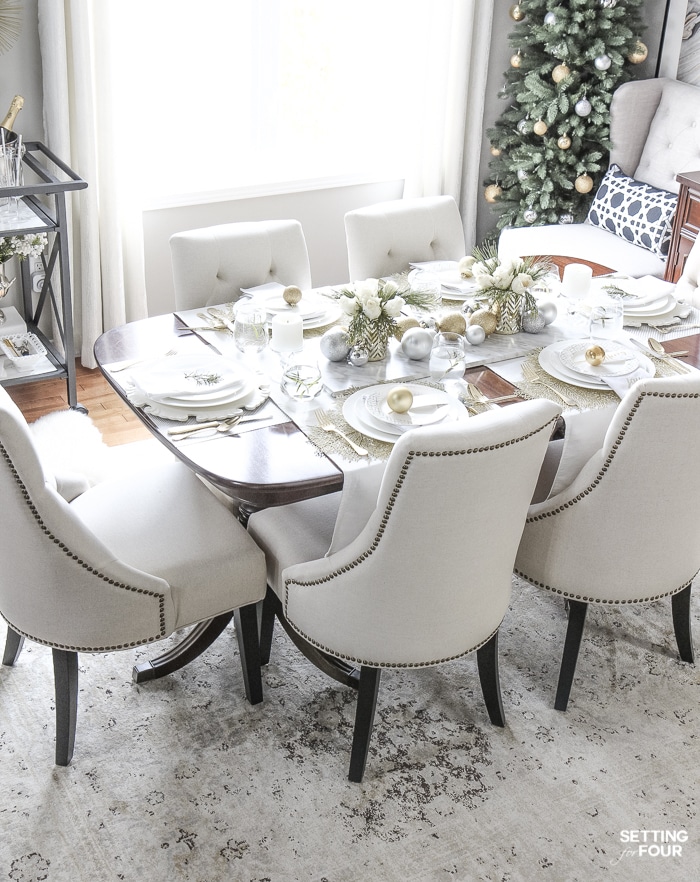 A Pencil Christmas Tree Style for Narrow Spaces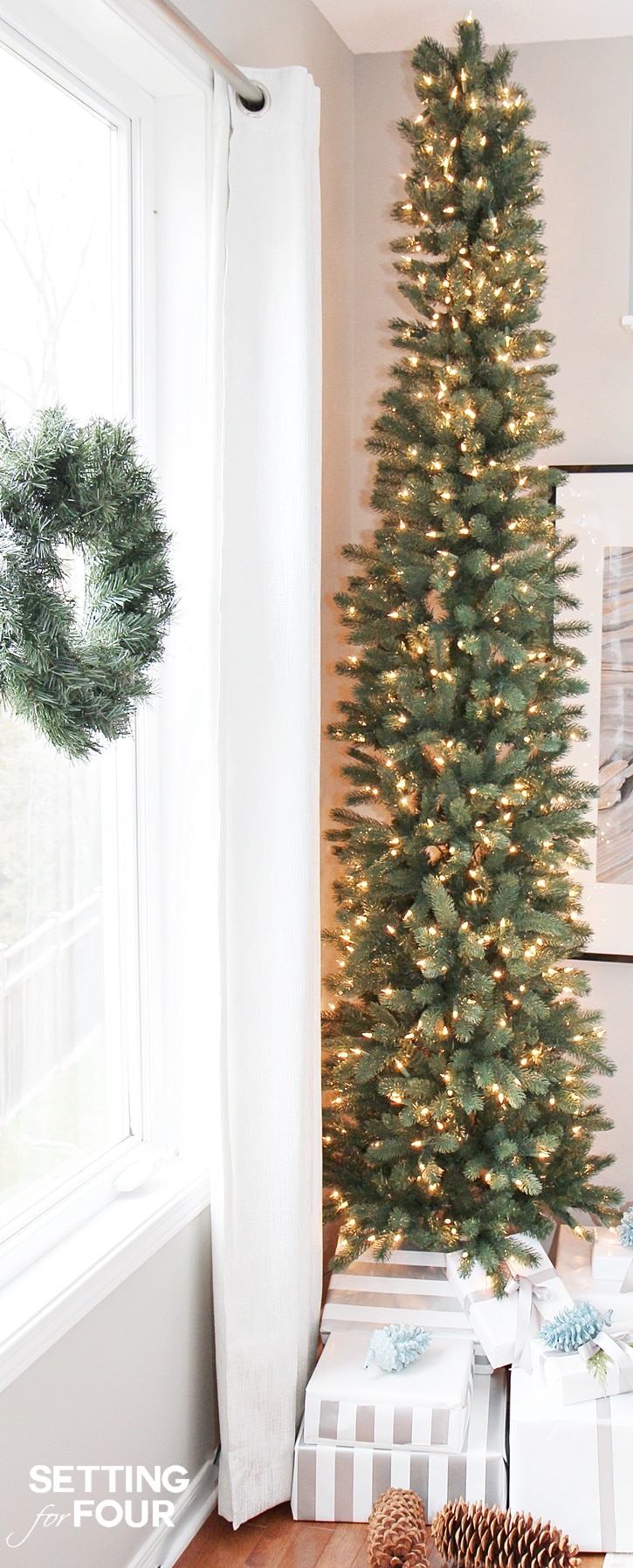 Winter Woodland Glam White Christmas Tree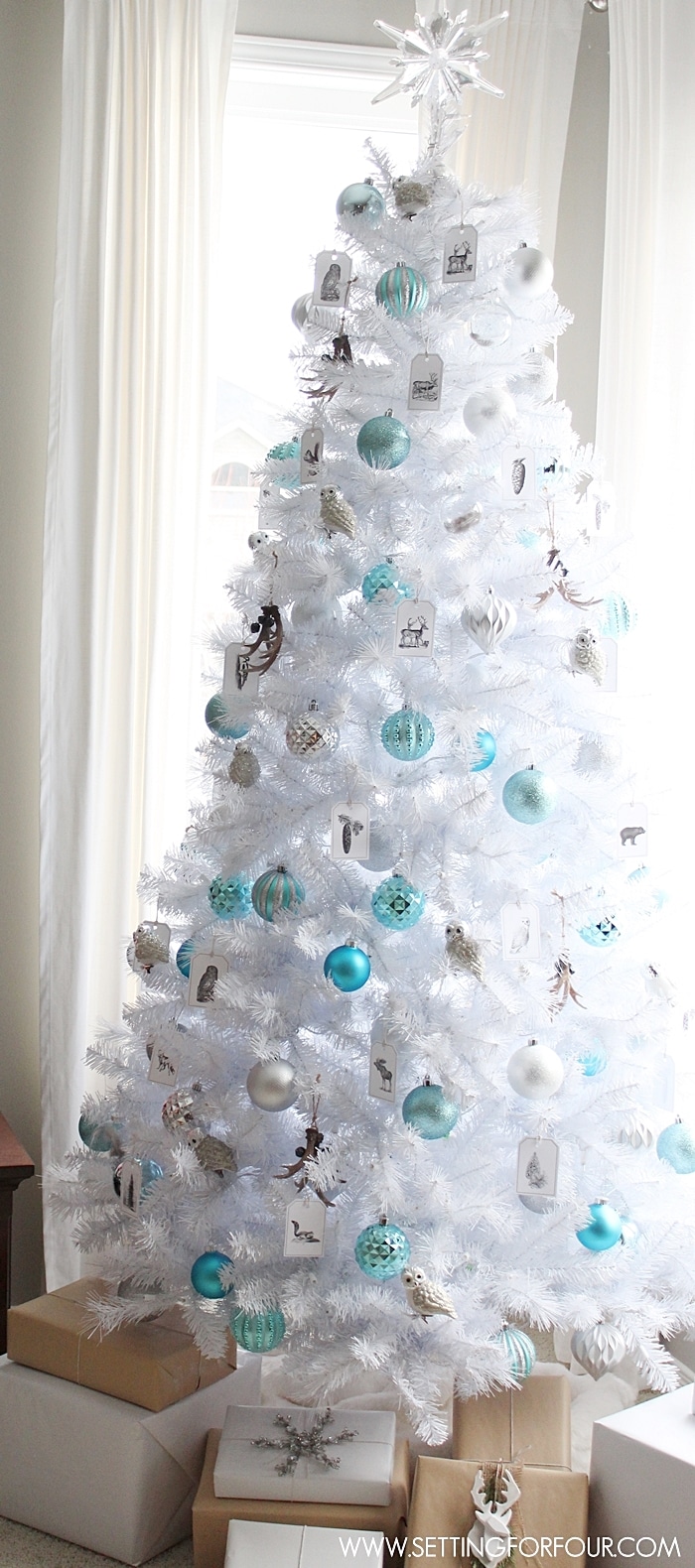 More Design & Decor Ideas: