Spruce up Your Deck or Patio for Summer with these 10 amazing DIY Outdoor Furniture and Decor Ideas! From DIY tables, chairs and planters, to potting benches and outdoor curtain ideas there are lots of handmade ideas to save you money and create a budget friendly outdoor oasis!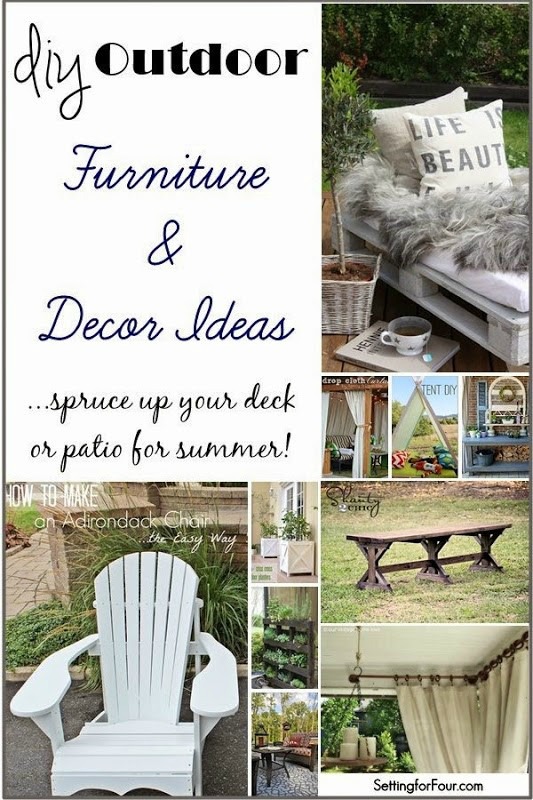 DIY Outdoor Furniture and Decor Ideas
1. DIY CHAIR
Here's an easy DIY Adirondack chair! My handsome hubby and I made these!!! They are super easy to make and so comfy:
2. DIY TABLE
We have gotten so many compliments on our DIY Restoration Hardware Knockoff Table! The grey wash finish ( tutorial is included for it too!) is stunning! We made it for just 157$!! Compared to RH's price tag of over 4,000$, this table is an amazing savings!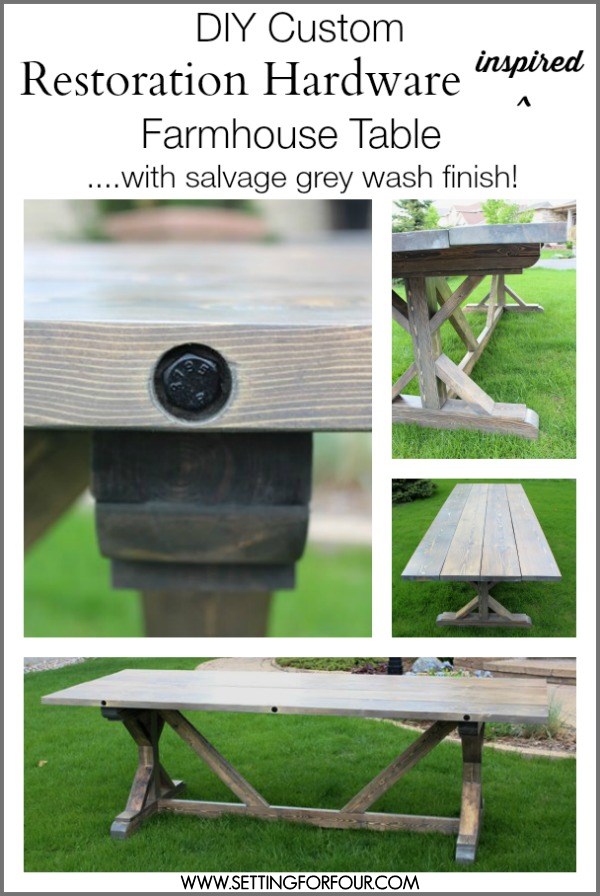 3. DIY LOUNGER
this DIY Pallet Lounger is so cool! All you need is a glass of ice tea! DIY Outdoor furniture doesn't have to be complicated to make!
4. DIY PLANTERS
These DIY Criss Cross Planters would look fabulous on a deck or patio!
5. DIY OUTDOOR CURTAINS
These easy to make DIY Outdoor Dropcloth curtains are hung from a wooden closet rod!
6. DIY OUTDOOR CURTAIN RODS
Make these EASY 10 Minute Outdoor Curtain Rods: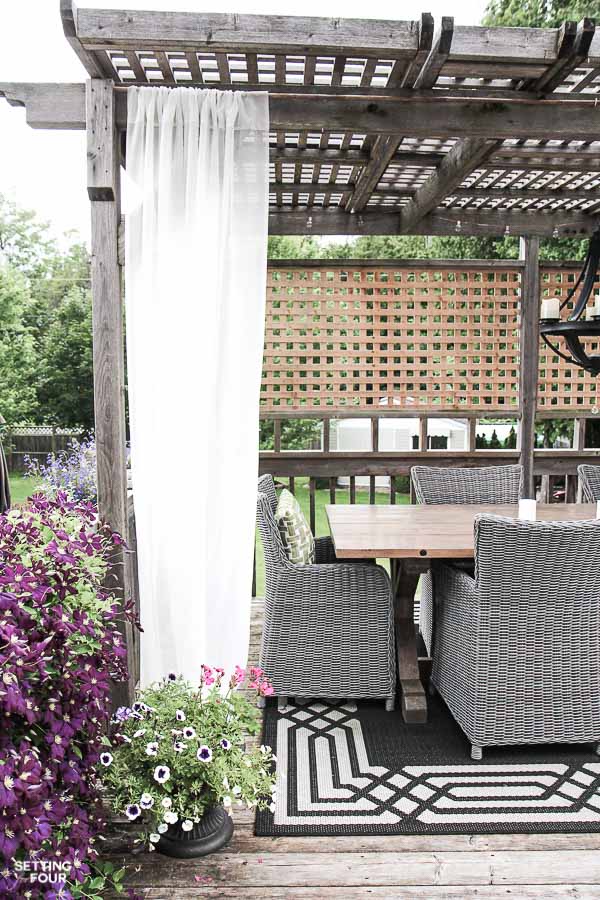 PVC pipe and metallic spray paint is all it takes to make these gorgeous DIY Outdoor curtain rods!
7. DIY POTTING BENCH
An old work table gets painted and turned into a Potting Bench!
See our DIY Potting Bench with a Faucet, Running Water, Pegboard Storage and Mounted Hose Reel!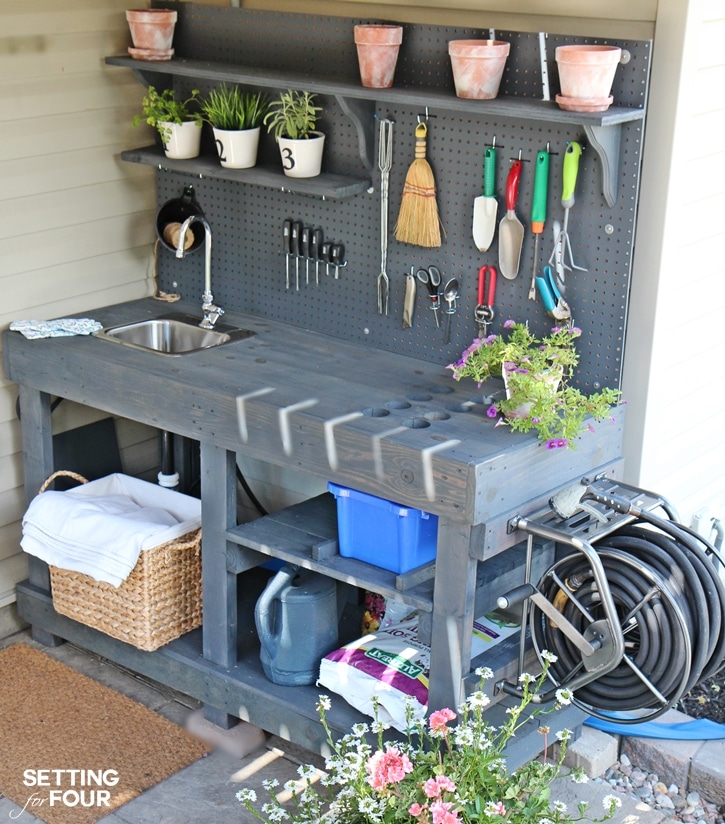 8. DIY TEEPEE TENT FOR THE KIDS
The kiddos will love this DIY Teepee Tent!
9. DIY OUTDOOR RUG
Every deck and patio needs a rug! Check out this DIY Stencilled Rug created with spray paint!
10. DIY OUTDOOR VERTICAL PLANTER
My friend Roeshel made this gorgeous DIY Pallet Herb Garden! What a clever idea!
I hope you all get to spend lots of time outdoors on your patio or deck this summer too!
Do you like to make your own DIY outdoor furniture?
…for more DIY projects check out these 12 DIY Decor Projects That Will Make Your Home Look Amazing!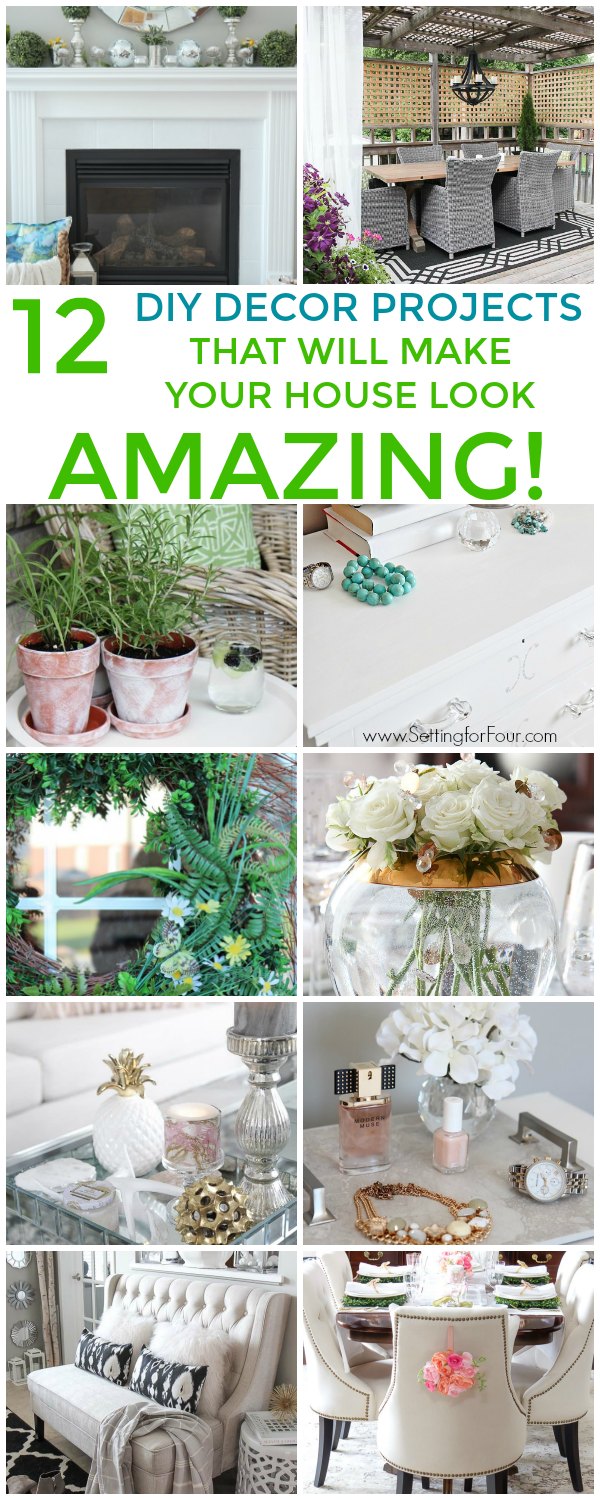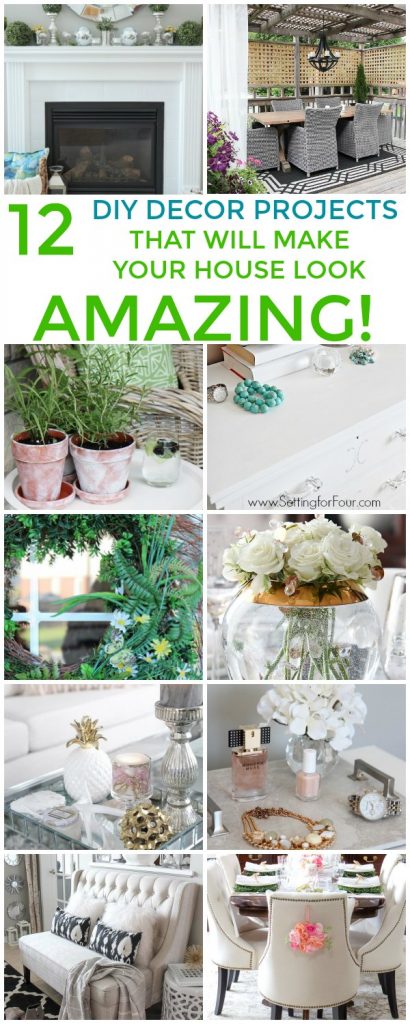 You may also like:
How to Make Your Small Outdoor Space Look Bigger
How to Make Outdoor Waterproof Cushions: DIY Hack
Sensational Summer Outdoor Spaces
10 Summer Sippers | Drink Recipes
6 Handy and Clever Outdoor Storage Solutions