I've been bitten by the gardening bug this Spring!! After the horribly long winter we've had this year I can't wait to get started on my big gardening plans for indoors and out!!
My outdoor deck decorating plan this year includes planters of lush vibrant green wheat grass – I just love wheat grass's foliage and gorgeous pop of green color! (hey you know me, I loooove to decorate!) But with our late Spring I couldn't plant them directly outdoors, so I started growing my wheatgrass planters indoors to enjoy them inside until the weather turns nice and I can move them outdoors onto our deck!
I'm crushing on these wheatgrass planters!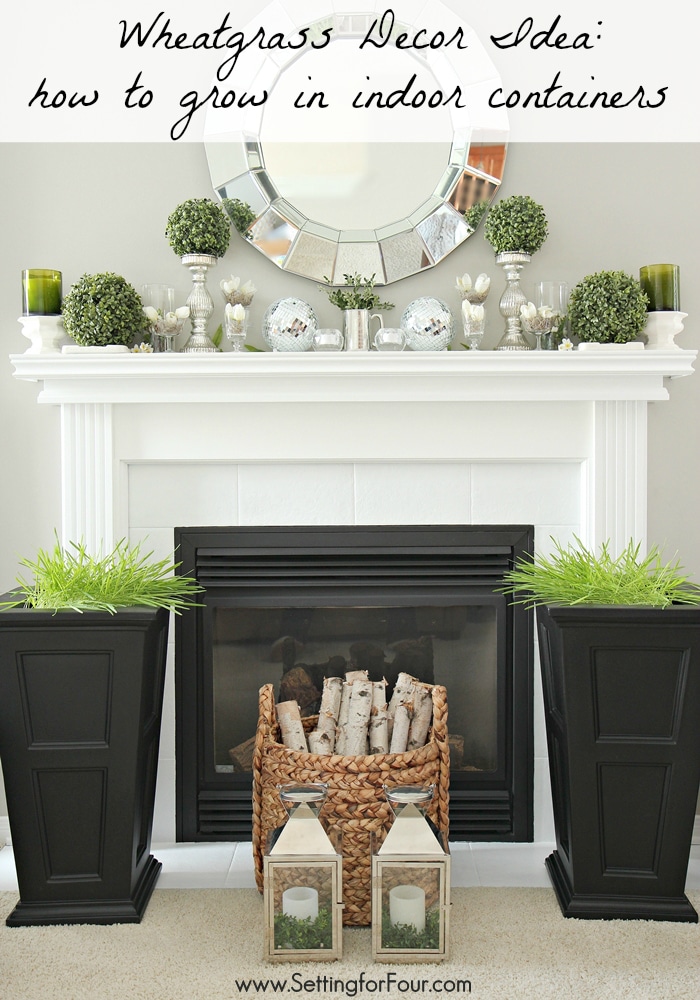 (Did you know that you can also grow wheatgrass to make your own healthy juice shots, smoothies, wheatgrass soap, grow it for your cats (yes they love to eat it!) as well as for Spring and Easter decor and centerpieces?)
How to Grow Wheatgrass in 3 Easy Steps- Indoor Gardening and Decor Idea!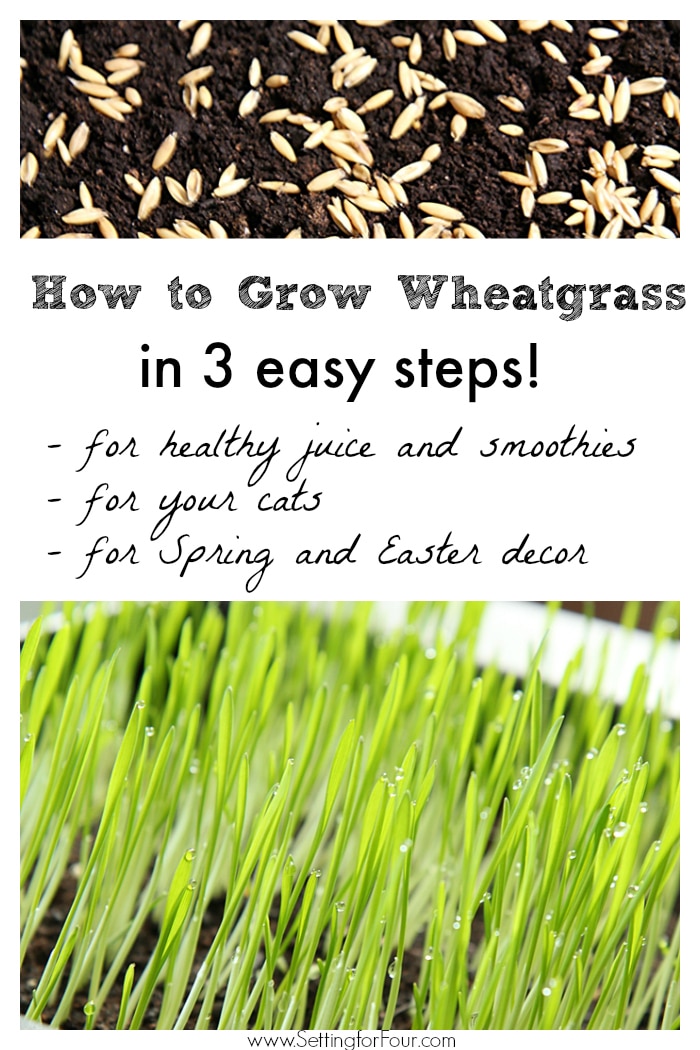 I purchased wheat grass seeds and soil, then planted the seeds in these gorgeous Black Cape Cod Square Planters. (affiliate link provided for your convenience)
I love these planters – they are lightweight and have a gorgeous elegant look. They also have a false bottom so you don't have to fill the entire height with soil saving you money! I've used them on my deck to hold stunning emerald cedars too. See my deck decor post to see them!
I filled the planters with soil up to an inch below the top. After soaking the seeds in water for 12 hours (this helps them sprout) I planted the seeds just below the surface of the soil and watered them lightly each day.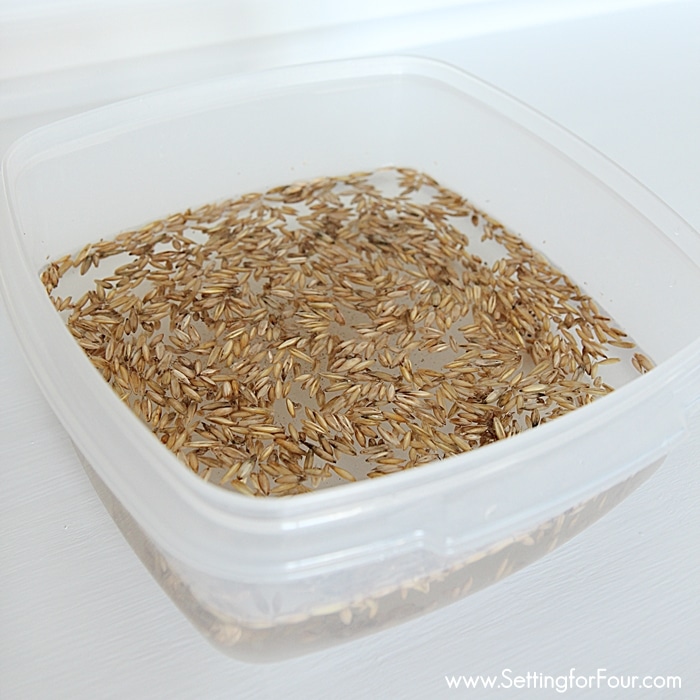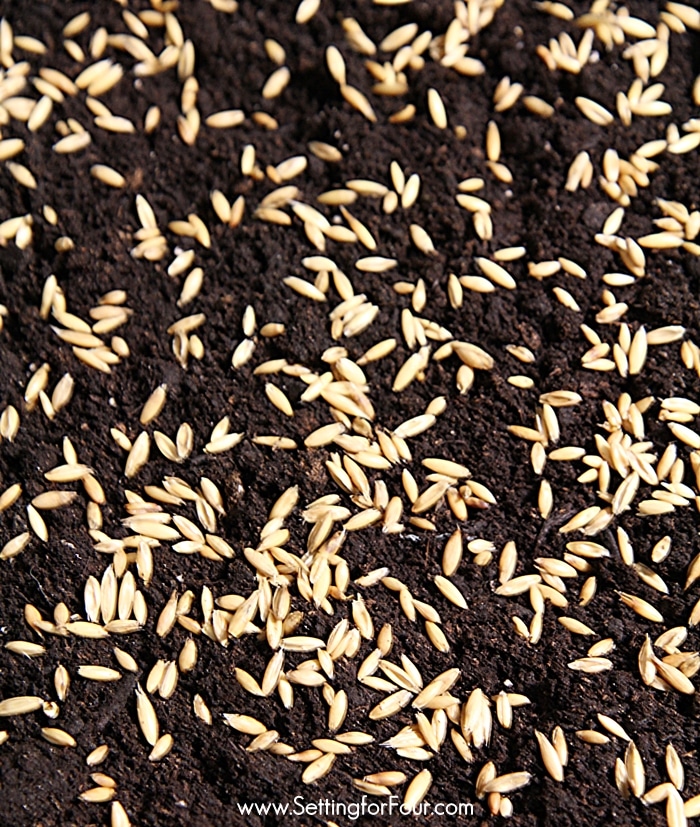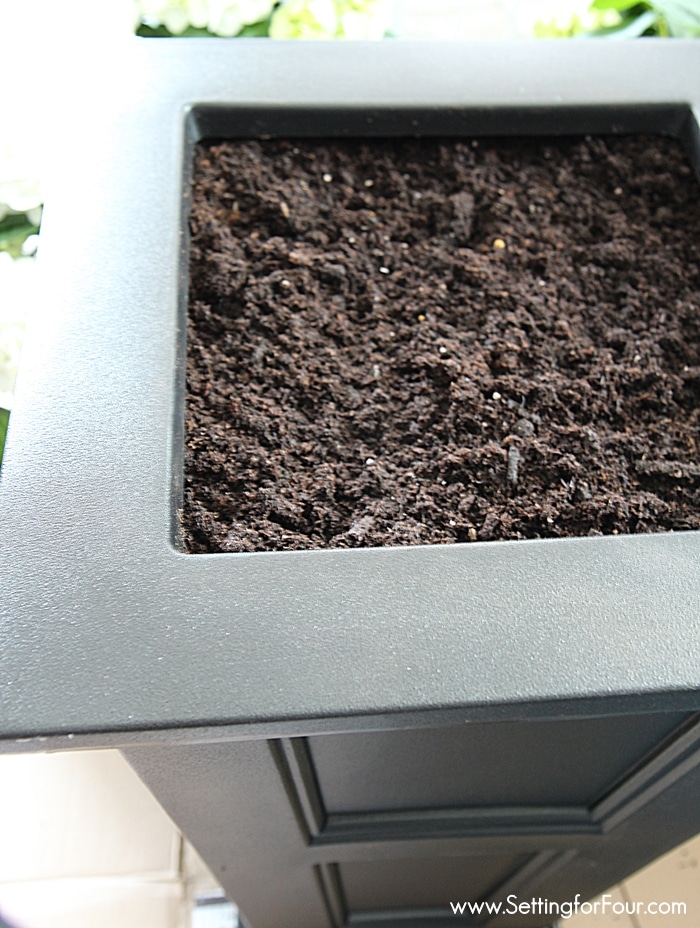 After just 14 days they grew into full grown lush grass!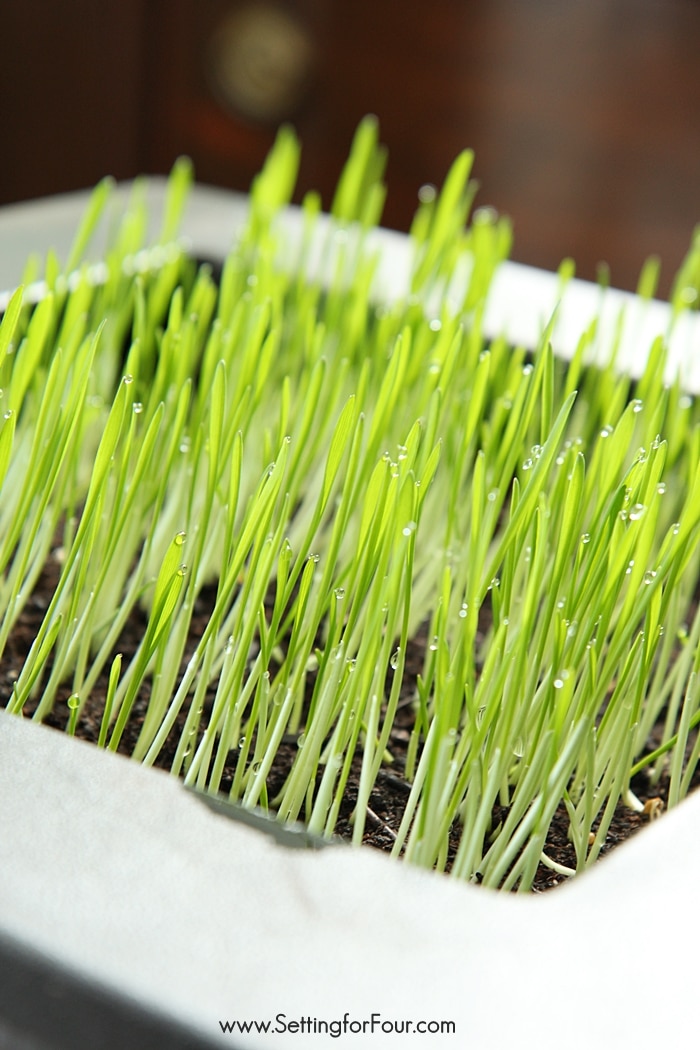 I love how these decorative grass filled planters turned out!
I set the planters by my fireplace to add some pretty spring green color to my living room – I love the pop of green with the black color of the planters! Now that it's warmed up outside I'll be moving them outdoors to enjoy them on my deck this summer!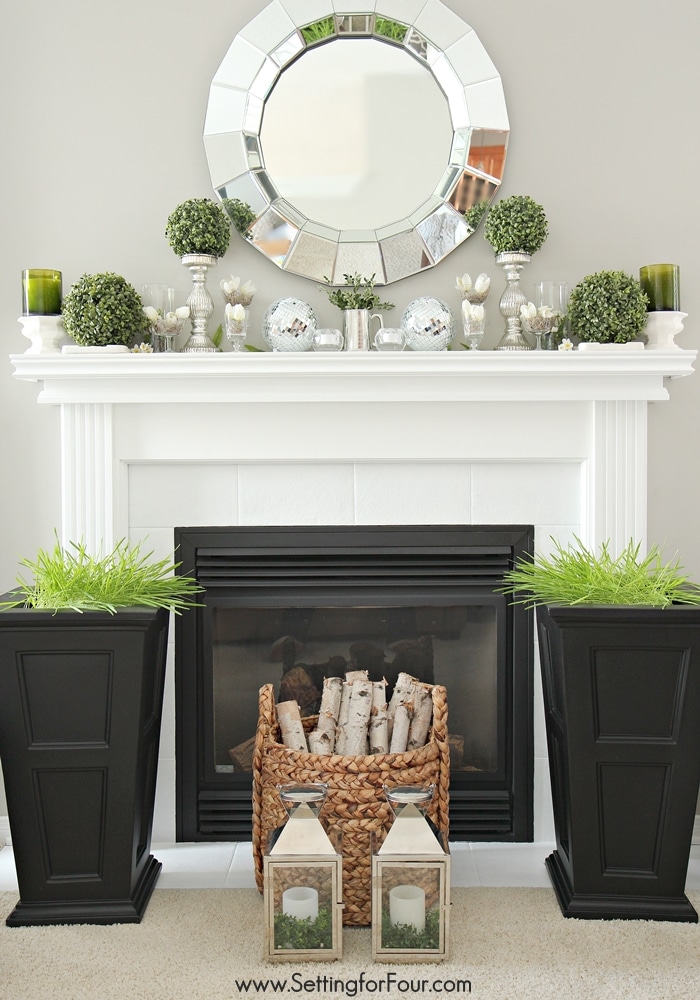 Have you been flexing your Green Thumb this Spring? What have you been growing?