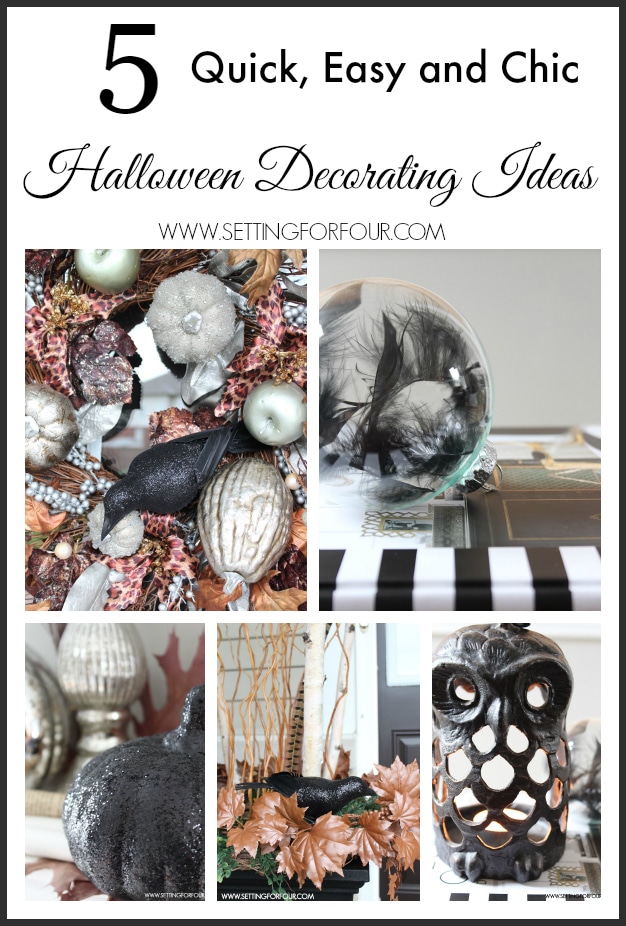 I love quick and easy decorating don't you? Especially decorating for Halloween ….I don't spend much time or money decorating for this holiday, but I do love to add a few touches of 'All Hallows Eve' to my home, especially when they involve metallics and shine! Today I'm sharing 5 super quick, simple last minute Halloween decor ideas that will add a whole lot of chic style to your home in the bat of an eye! (no pun intended)!
These are all accessories I've purchased on sale or DIY'd over the years…you won't be surprised to see a lot of them have sparkle and glitter!
Halloween Decor Idea #1 – Black Glitter Ravens
I love adding these black glittery ravens to my front door wreath and my entryway urns. I tuck one raven in the bottom of my glam fall wreath (see the leopard print! How fun!) tilted down like he just flew in!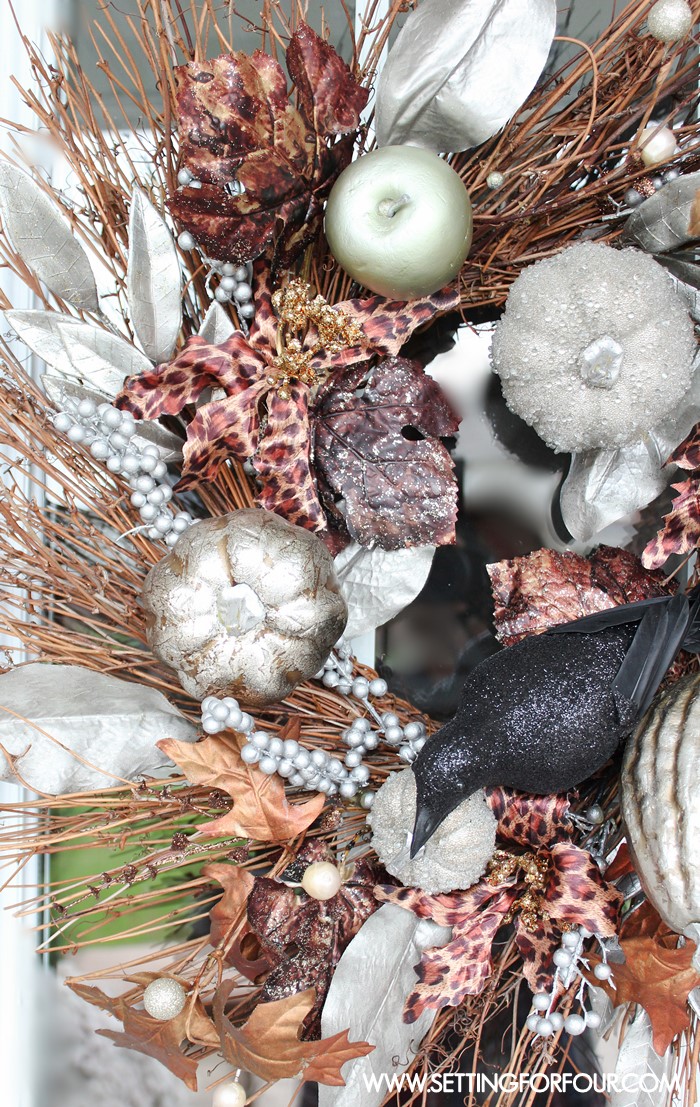 I nestled another black raven in my entryway urns and have it perched on the leafy garland.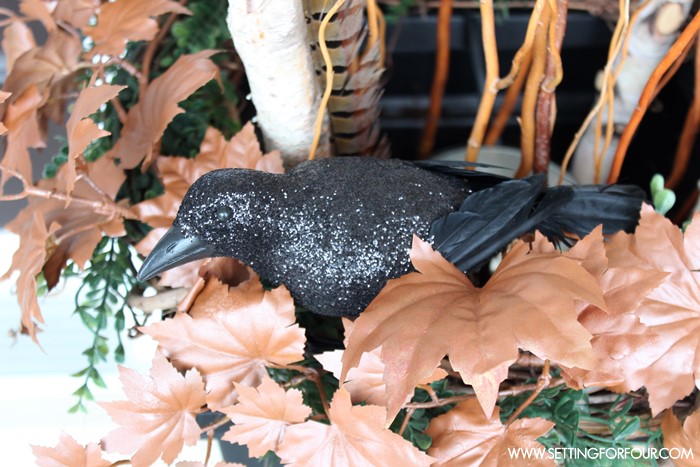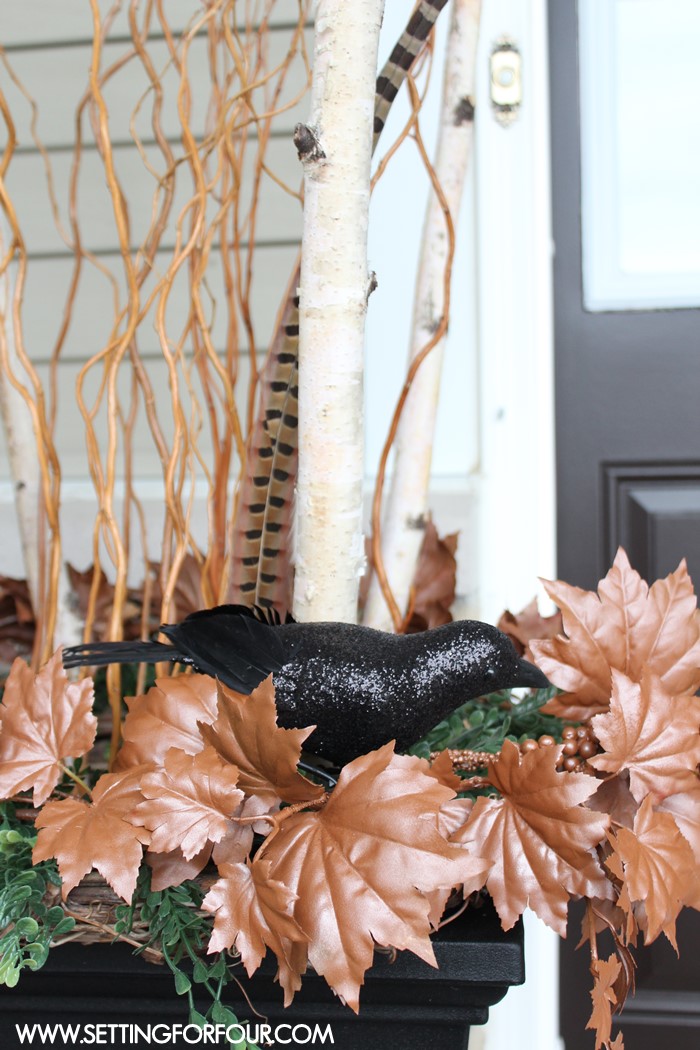 Halloween Decor Idea #2 – Copper Leaf Garland
This copper garland is a quick DIY I whipped up this year and I love it! Copper is a hot color right now in the design and decor world- super trendy and I have to say it's a nice change from gold and silver. I just used Copper spray paint to cover a regular orange and yellow leaf garland that I purchased at the craft store on sale – so easy!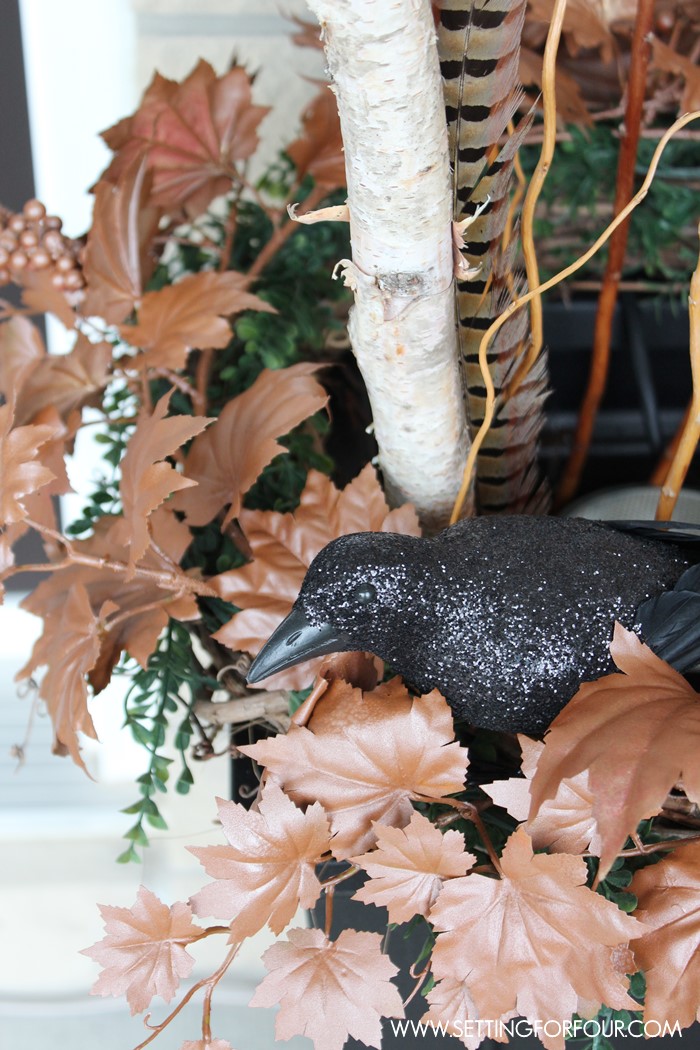 Halloween Decor Idea #3 – Black Feather Glass Spheres
Remember the quick DIY Feather Place Card Ornament tutorial I showed you last week? This is a similar idea – only I used a few black feathers that I snipped from a Dollar Store black boa! I placed these Halloween spheres on top of a stack of books and in bowls.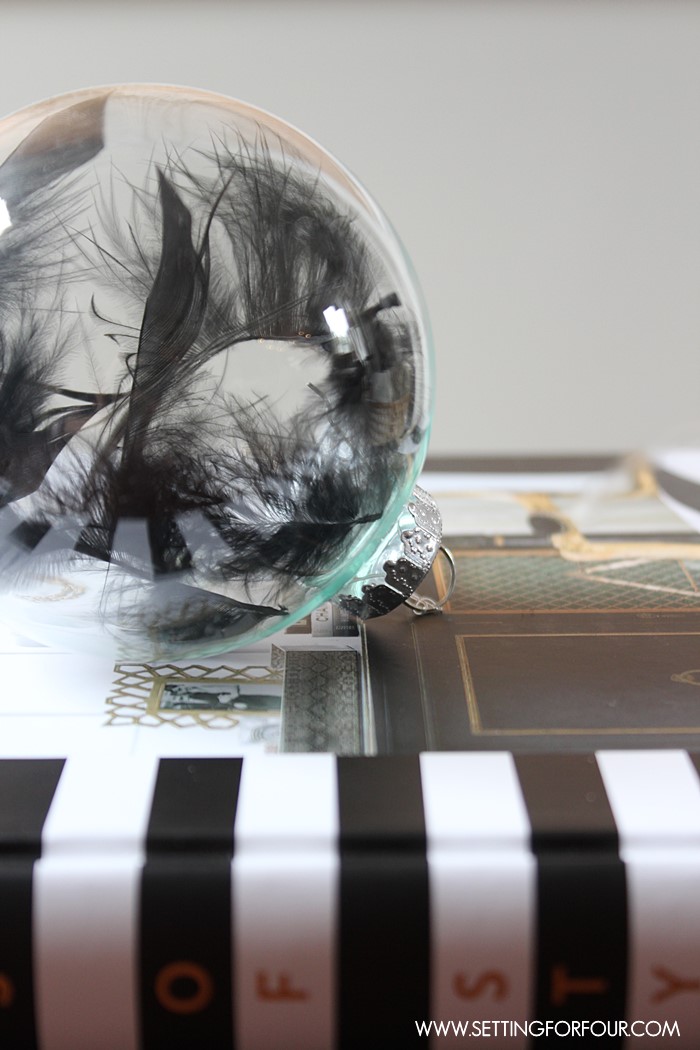 Halloween Decor Idea #4 – Bronze Owl Votive
I love all things metallic especially dark rich bronze! My rustic bronze owl sits on a stack of books on my coffee table in my living room. I pop in a battery operated tea light and watch him twinkle at night!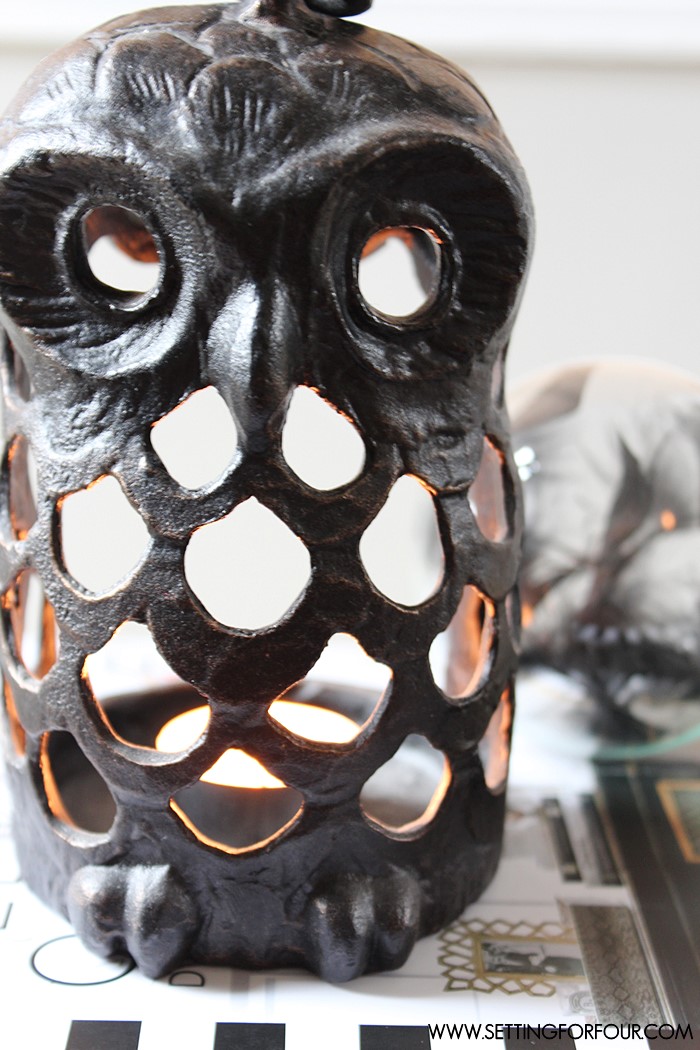 Halloween Decor Idea #5 – Black Glitter Pumpkins
In my fall home tour I showed you a peek of these black glitter pumpkins. For Halloween decorating I place two of them on my mantel. They add such a pretty shimmer and sparkle to my fall mantel decor. I love the contrast of the black in combination with my mercury glass, birch bark candles and dark rusty orange leaves. Did you know that many top designers say you should add a touch of black in every room to ground it?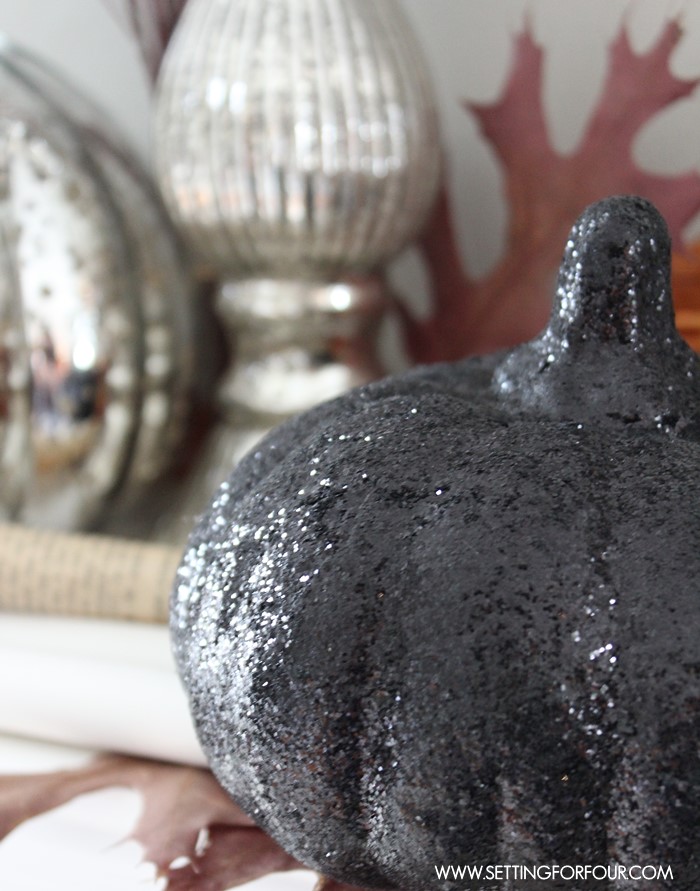 Who doesn't love black glitter pumpkins? I think they are the 'little black dress' of Halloween decorating!
I hope you enjoyed my 5 quick and easy Halloween Decorating ideas? How do you decorate for Halloween?
Check out my 22 Decor Ideas in Black for more Decorating Ideas!