See this quick 10 Minute Winter Decorating Idea with Birch Poles! Beautiful birch poles in a vase draped with globe lights will brighten gloomy winter days and is a great way to decorate a small space in your home!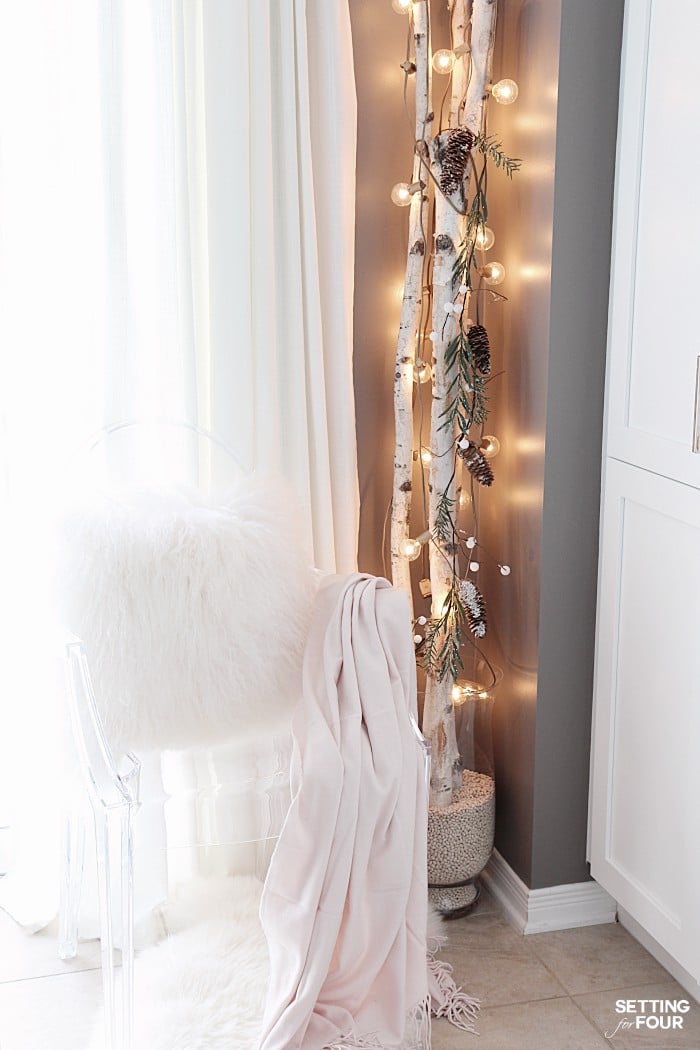 This corner is in our kitchen beside the sliding glass doors that lead to our back deck.
This wintery birch filled vase with globe lights adds a pretty glow to our kitchen – I love looking at it while I'm preparing meals!
Since it's in our kitchen I thought it fitting to fill the vase with dried white beans!
However, you can use any vase filler you like for this decor project!
10 Minute Winter Decorating with Birch Poles
This is a fabulous way to decorate using your vertical space, perk up a drab corner in your home and is a perfect idea if you live in a small apartment,condo or dorm room!
Supplies:
– 3 packages of dried white beans
– 3 or 4 birch poles
-1 set globe string lights
– 1 wintery garland
Directions:
Fill a glass vase with dried white beans
Take 3 or 4 birch poles – you can buy them here – and stick them into the beans so that the poles stand straight up.
Add a string of globe lights – I spray painted mine gold with my favorite gold spray paint!
Loop the lights up and down the poles loosely.
Add a wintery berry and pine garland – loosely wrap it around the poles.
Done!
Isn't it pretty?
Wall color: Sherwin Williams Mink. See all of my paint colors here.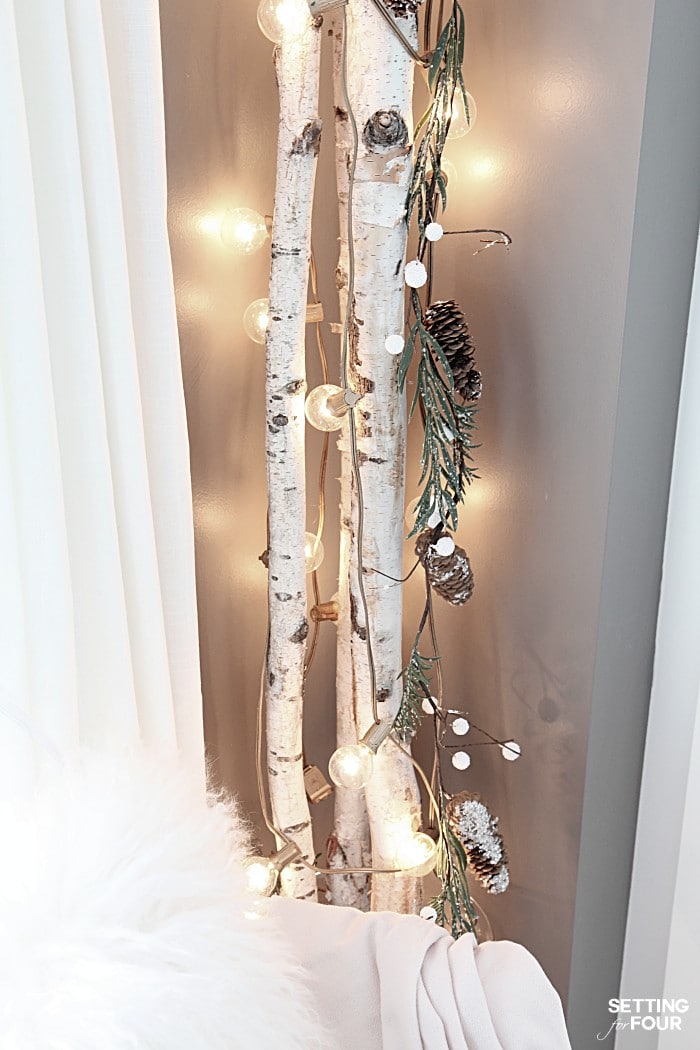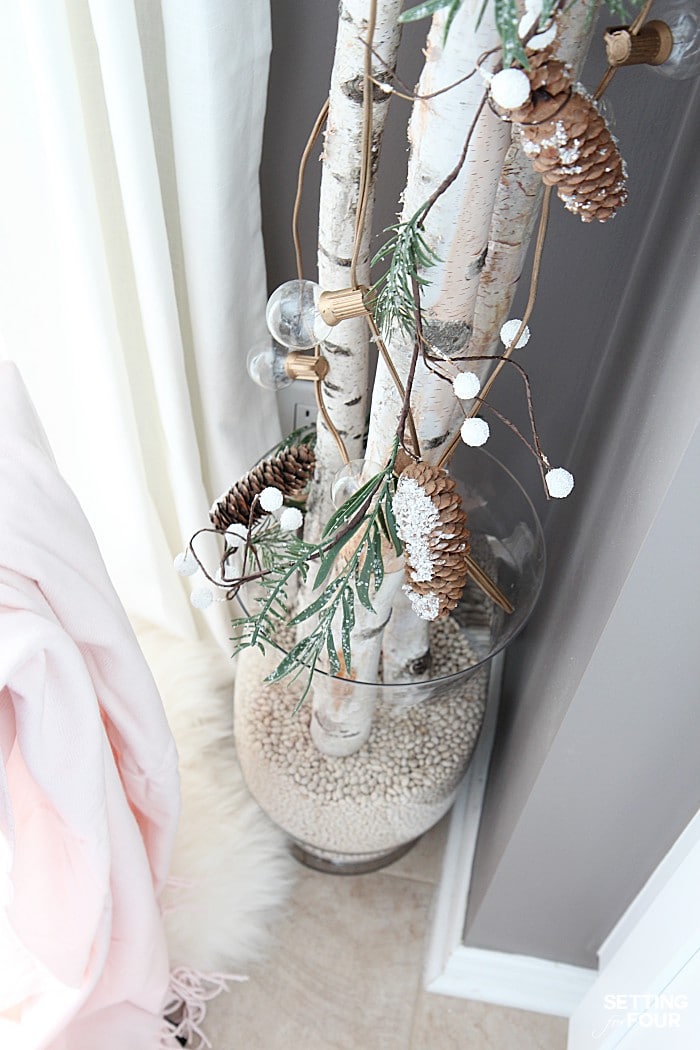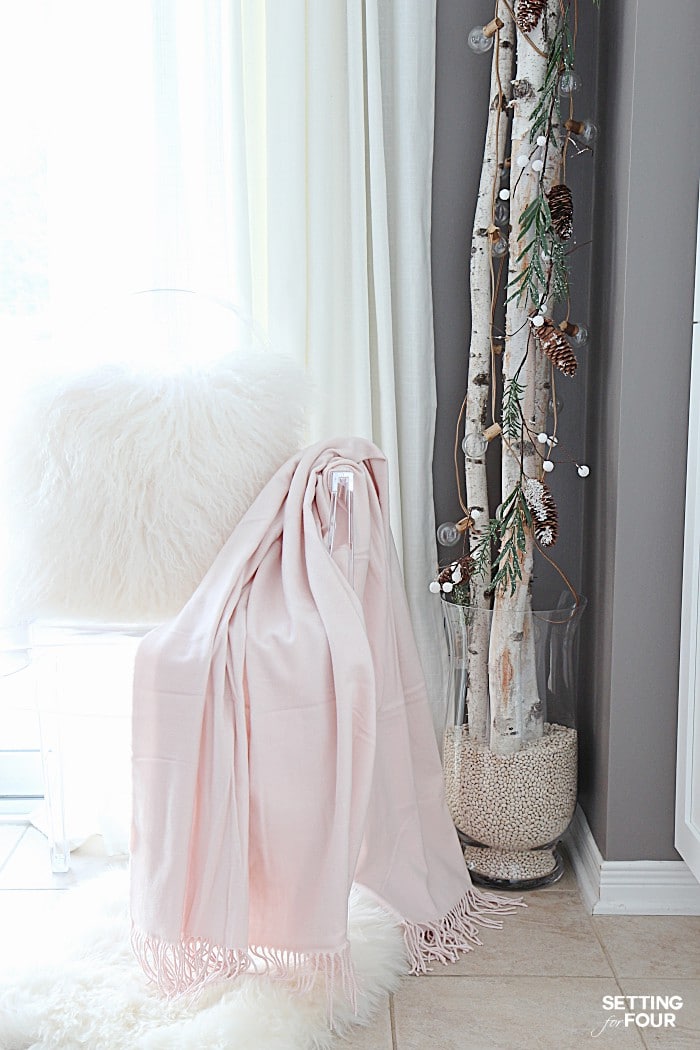 I love how it adds a little glow when we have overcast, drab winter days and our long dark winter nights!
I hope you enjoyed my 10 Minute Winter Decorating with Birch Poles Idea!
How do you decorate for winter?
Pin it for later!!

Grab a cup of coffee and see all of my creative blogger friends 10 minute decor ideas – you'll love all the winter decorating inspiration here!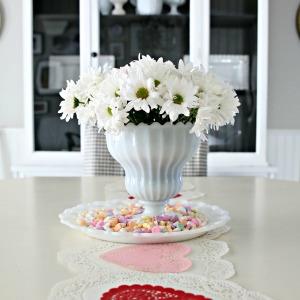 You may also like: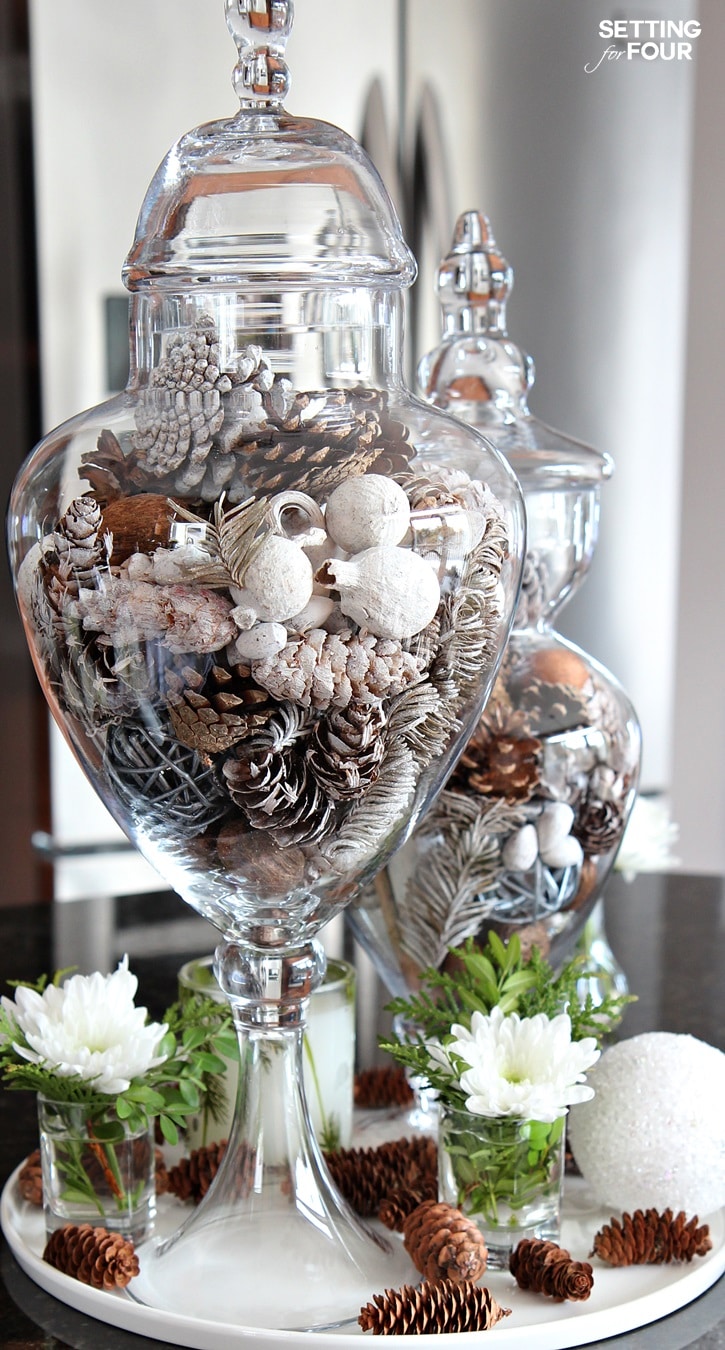 10 minute mason jar centerpiece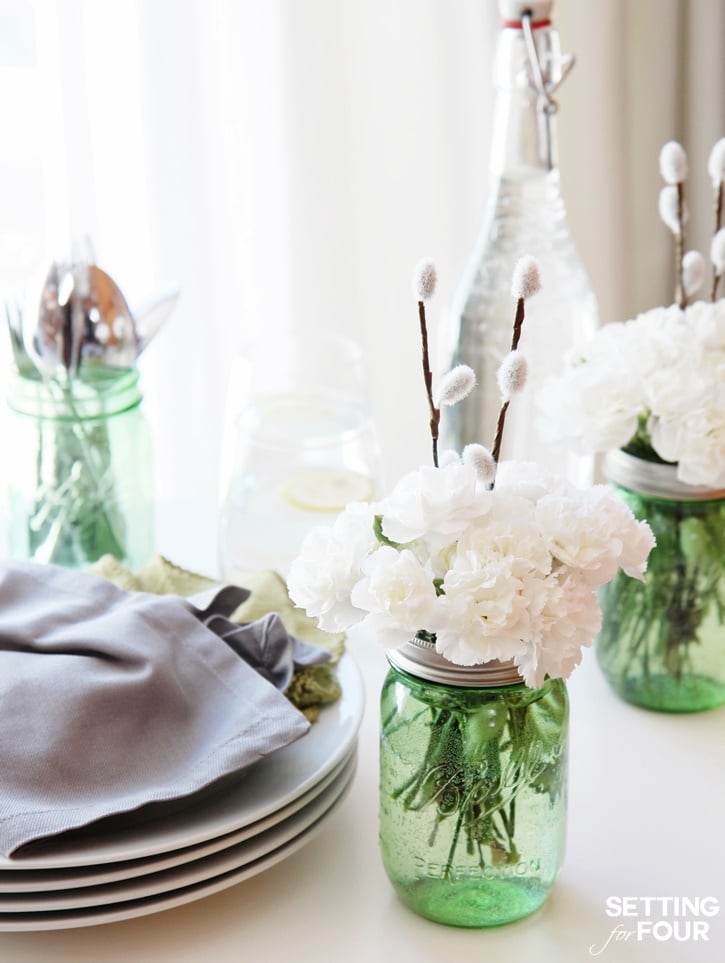 10 minute Easter decorating with Easter eggs