Learn how to make this QUICK AND EASY DIY Cashmere Cup Cozy! I added my grandmother's vintage brooch to it for some pretty sparkle. See the knitting tutorial and supply list to make this fun mug cozy craft. Great gift idea!
A Beautiful Cashmere DIY Cup Cozy!
I also embellished it with my Grandmother's rhinestone brooch – isn't it lovely?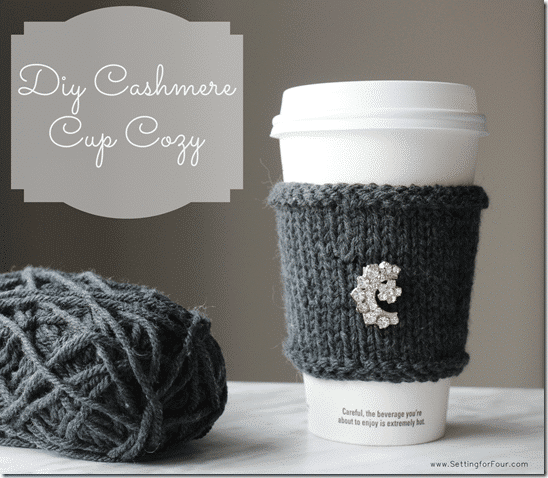 DIY Cashmere Cup Cozy // Knitting Tutorial Included!
Mom will absolutely love this DIY Cup Cozy!! (I'm including the step by step tutorial on how to make this Cup Cozy too!!)
This Cup Cozy will keep Mom's coffee (or tea) super warm…. and since it's made with beautiful Cashmere yarn, it will also be cozy and luxurious to the touch!
DIY cashmere cup cozy knitting tutorial – 3 Versions to Make in 1 Evening: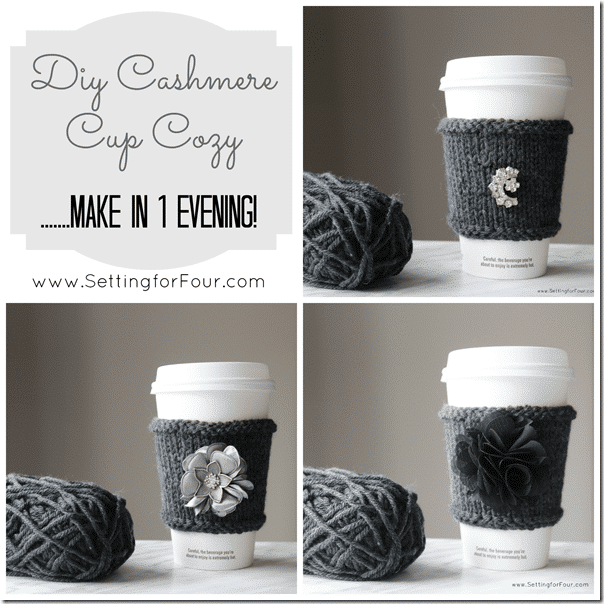 Ah – cashmere! Oh so decadent!
I love this dark heathery gray color – I'm loving grays right now!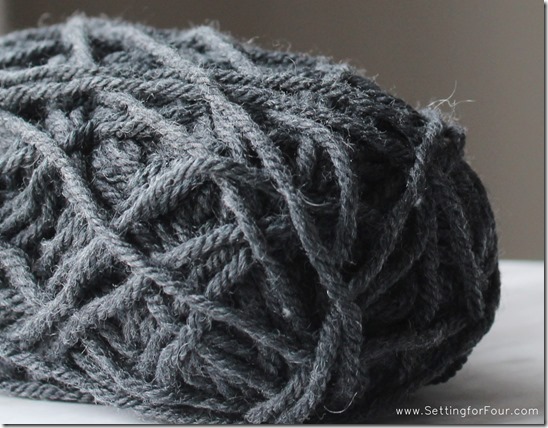 This Cashmere Cup Cozy, like this DIY Extra Soft Mug Cozy with Vintage Broach and this sweet Knitted Mug Cozy with Embroidered Heart and xo message is fast to make too !
You can make it in 1 evening!
This post contains some affiliate links for your convenience. Click here to read my full disclosure policy.
Supplies:
The yarn I used is discontinued: Yarn 1 ball (60 grams) Cashmere Yarn Color = Coal
This gorgeous cashmere yarn is a great substitute!
Double Pointed Knitting Needles Size US 6 (4.0mm)
Scissors
Ruler
Knitting Tutorial:
1. Cast on 36 stitches.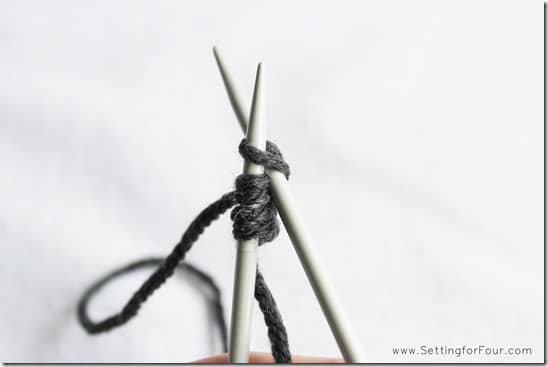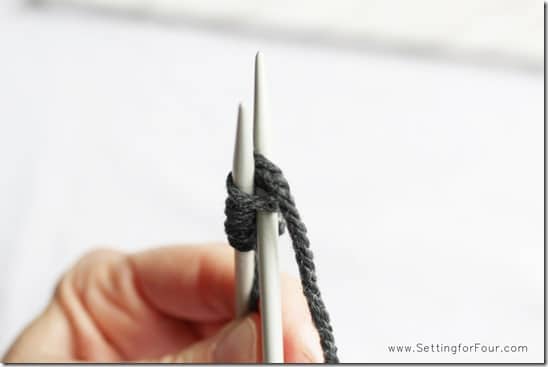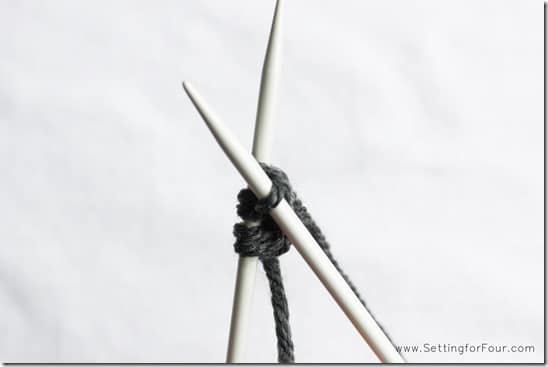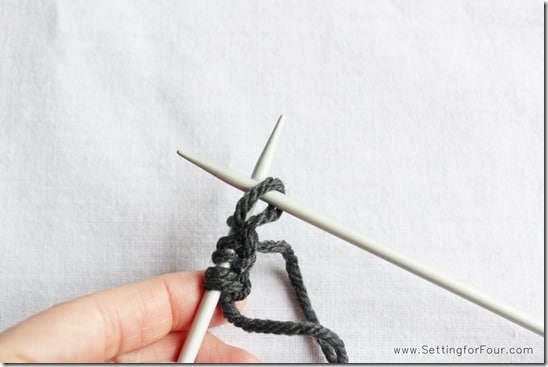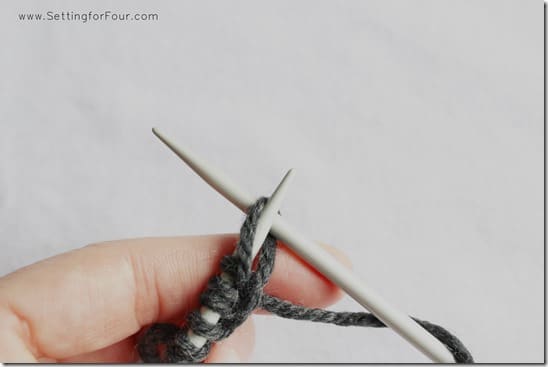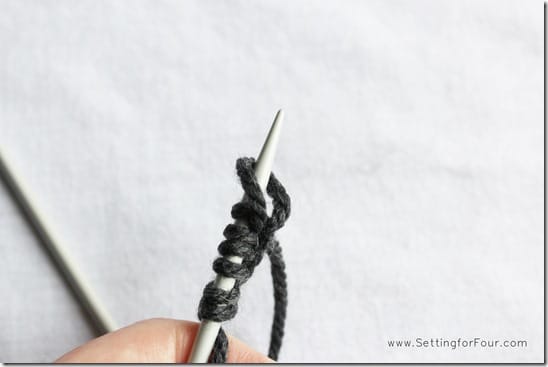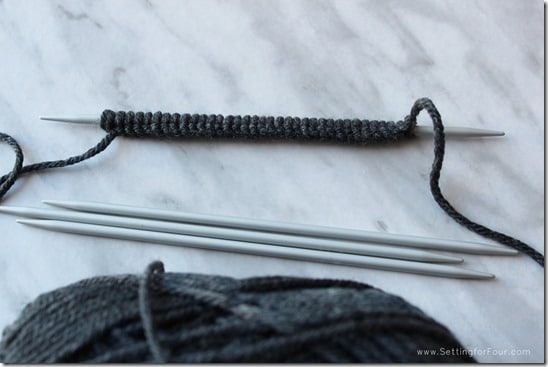 Place the 36 stitches onto all 4 double pointed needles so that each needle has several stitches on it.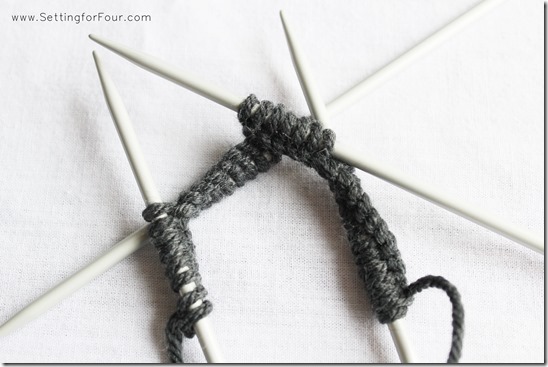 2. Join ends to work 'in the round' being careful not to twist stitches.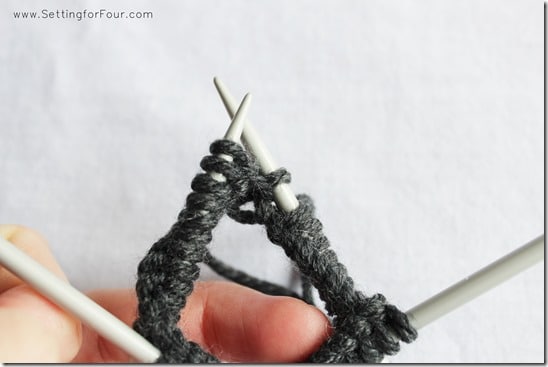 3. Knit 1 round and purl 1 round.
4. Continue knitting: knit every round until until Cup Cozy sleeve measure 1 1/4 inches from the beginning.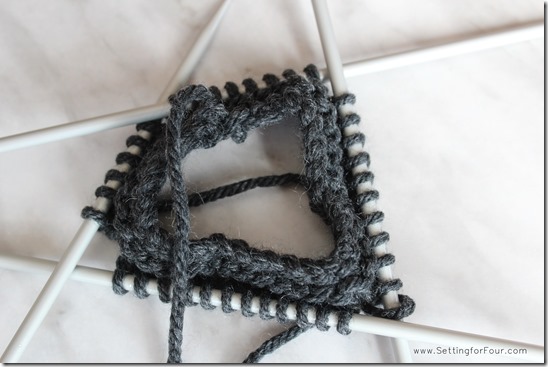 5. It will look like this: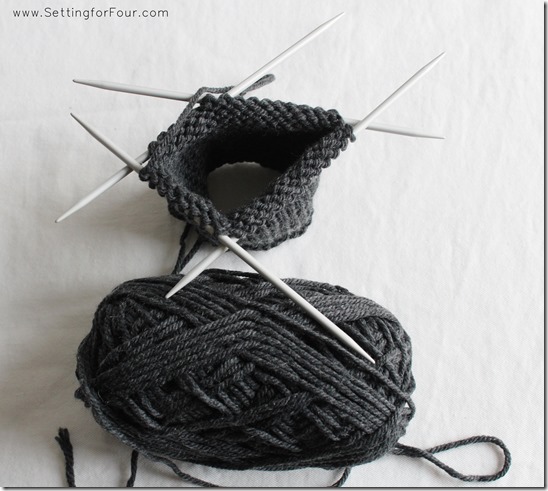 Keep reading!
Shape Sleeve:
6. Increase Round 1: Knit 1, Make 1 [knit 9, Make 1] 3 times, knit 8 for 40 stitches.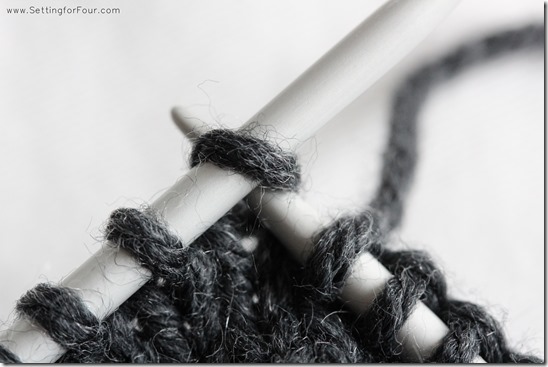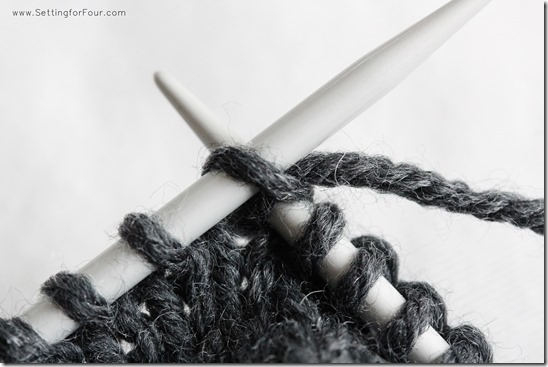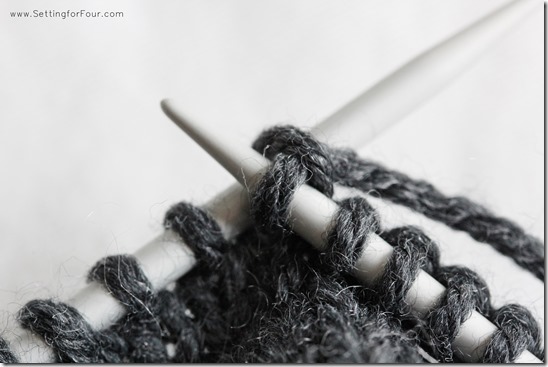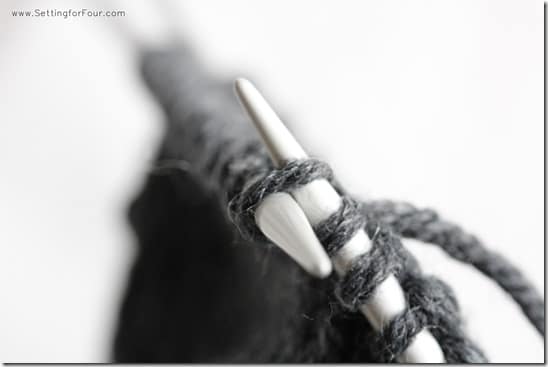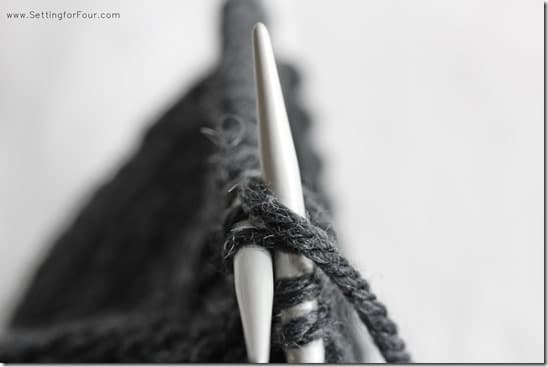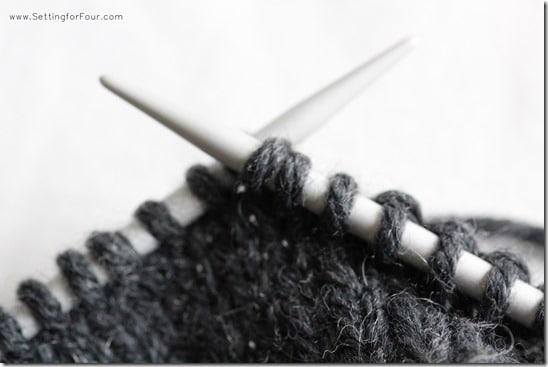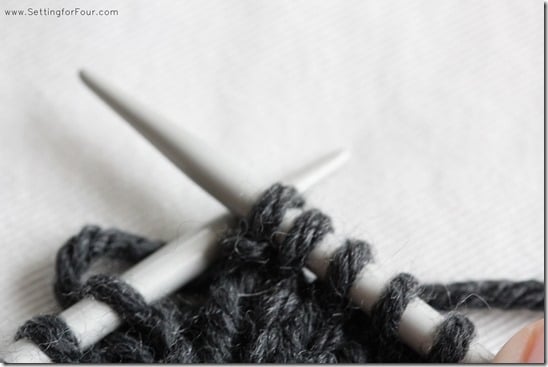 7. Work even until sleeve measures 2 1/4 inches from the beginning.
8. Increase Round 2: Knit 1, Make 1 [knit 10, Make 1] 3 times, knit 9 for 44 stitches.
9. Work even until sleeve measures 3 inches from the beginning.
10. Purl 1 round.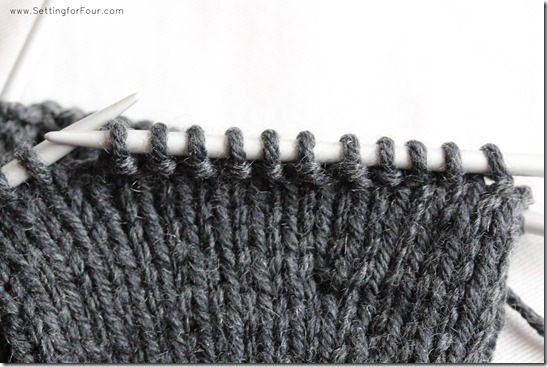 11. Bind off all stitches loosely knit wise.
12. Cut end of yarn. Using embroidery needle weave yarn ends into back of cup cozy.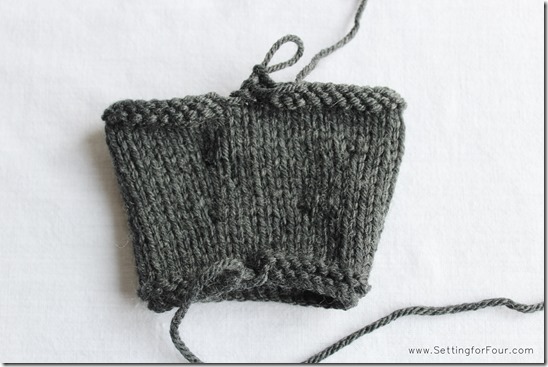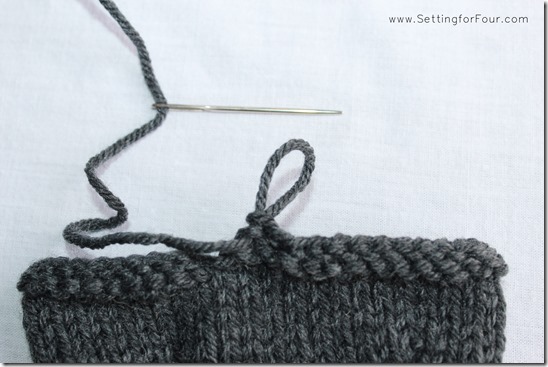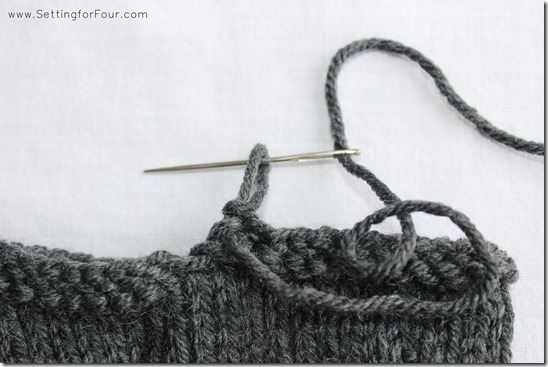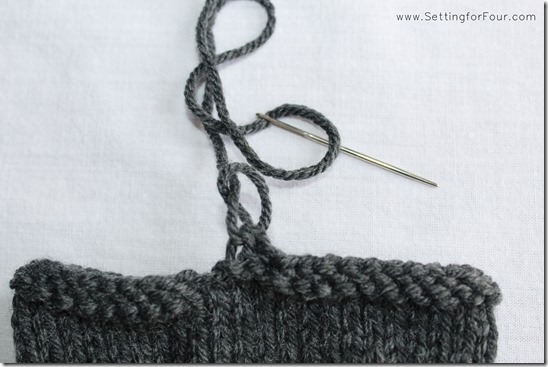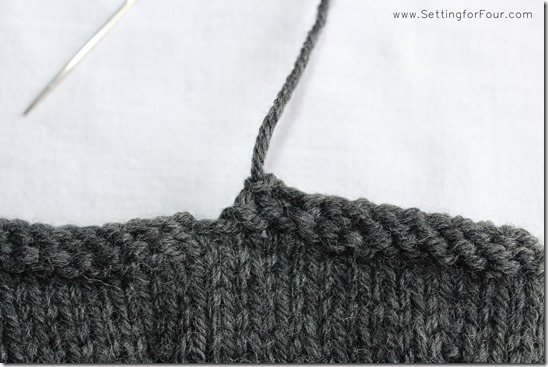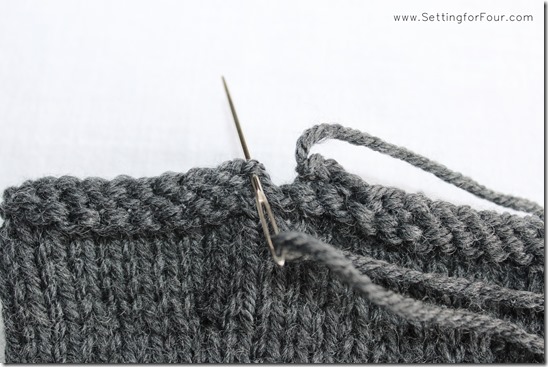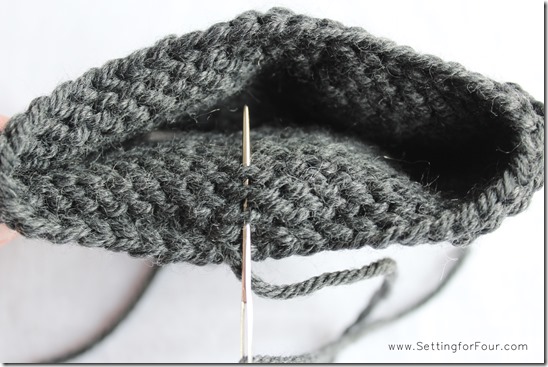 13. Add a favourite brooch to your cup cozy to give it some beautiful bling and fun embellishment! Finished!
There are so many different looks you can give this cup cozy- vary the type of brooch to create different styles!
Version #1: Here is my cup cozy with my grandmother's rhinestone brooch – isn't it adorable? It also looks like the letter 'C' for coffee!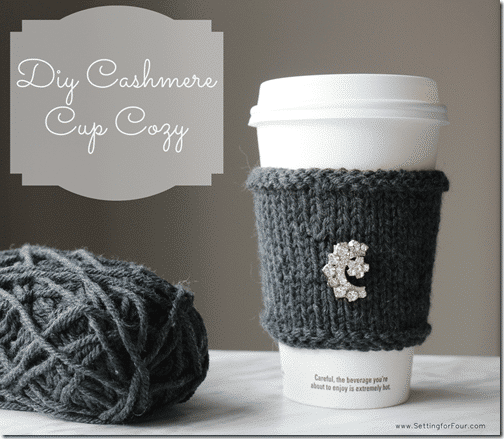 For a second version I added a tulle flower brooch.
….and for a third version, I added a silver colored fabric and pearl flower brooch!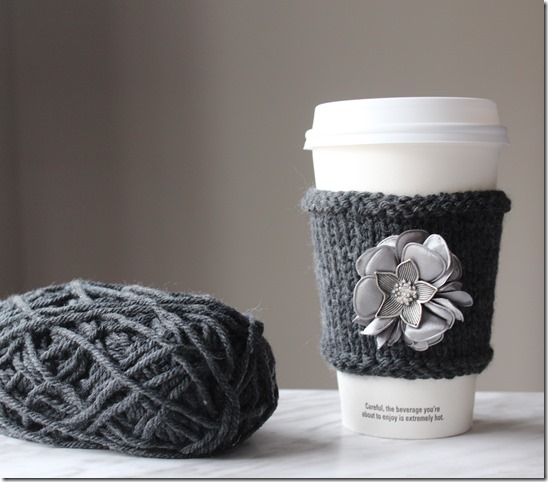 Which version do you like best? Do you think your Mom would like this DIY Cashmere Cup Cozy for Mother's Day??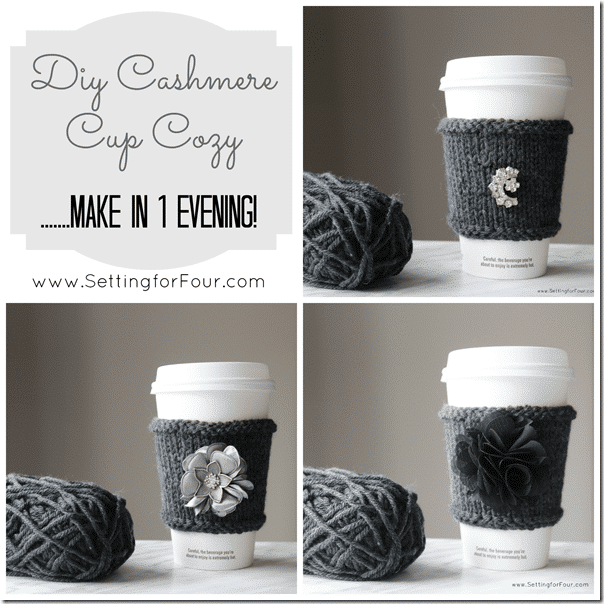 See more of my other Easy DIY Cup Cozy Tutorials here!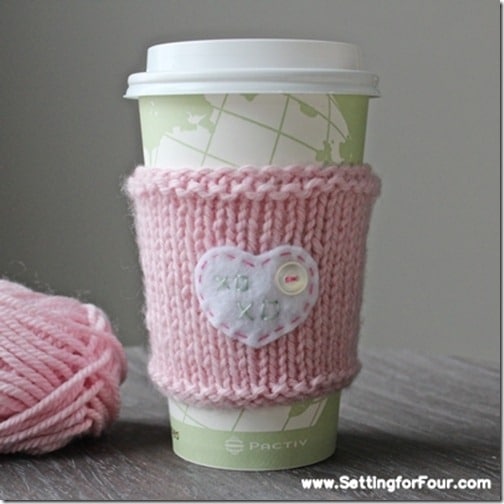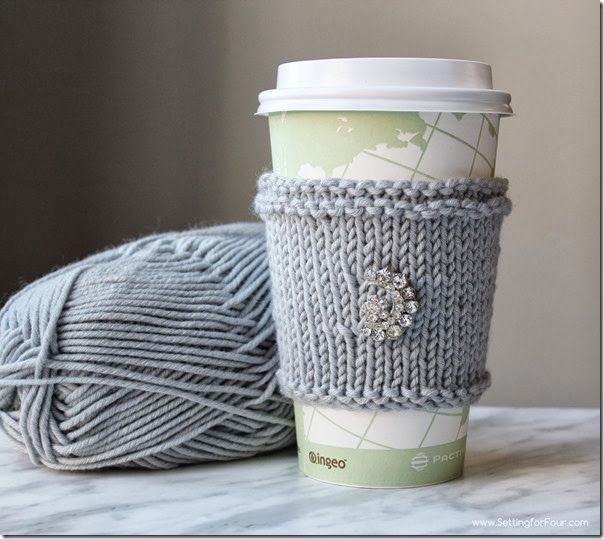 …and check out 16 of my past DIY Projects here – all great DIY Mother's Day gift ideas!