I discovered a new coffee shop last week!
It's called Gaia Java Coffee Company and it's has the best cappuccino and lemon squares!
I made this DIY cup cozy which will go great with my takeout coffee cups from my new go-to coffee shop!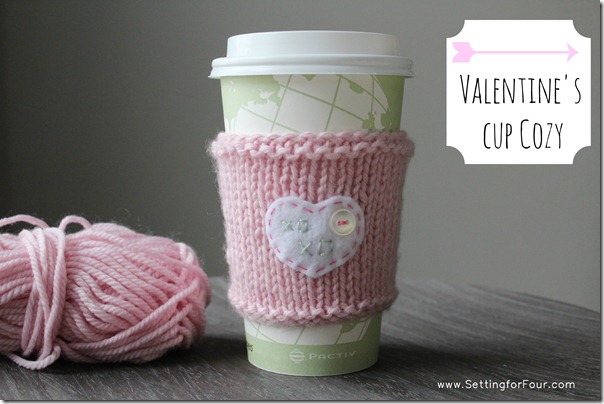 This is an easy quick to make Valentine gift idea!
This post contains some affiliate links for your convenience. Click here to read my full disclosure policy.
Supplies:
Double pointed knitting needles size US 6 (4.00 mm)
Embroidery Floss in Pink and light green
Knitting Tutorial:
Knit cup cozy 'in the round' with pink yarn. See my Cashmere Cup Cozy Tutorial.
Cut out a heart from the white felt to the size you want.
Stitch on the felt heart to the cup cozy with pink embroidery floss.
Sew button onto corner of felt heart.
Sew on 'xoxo' with green embroidery floss.
Mug cozy DIY: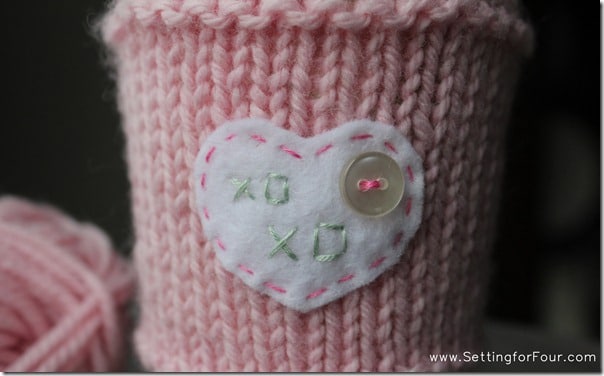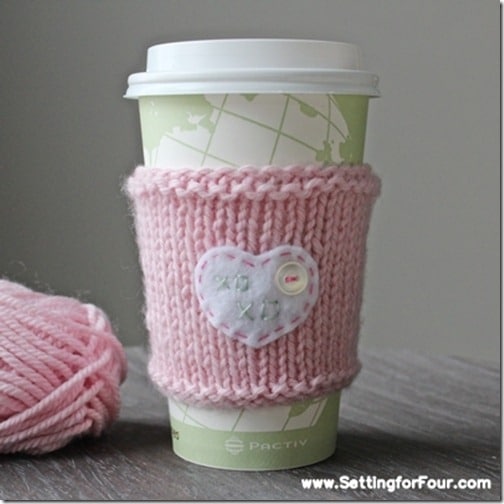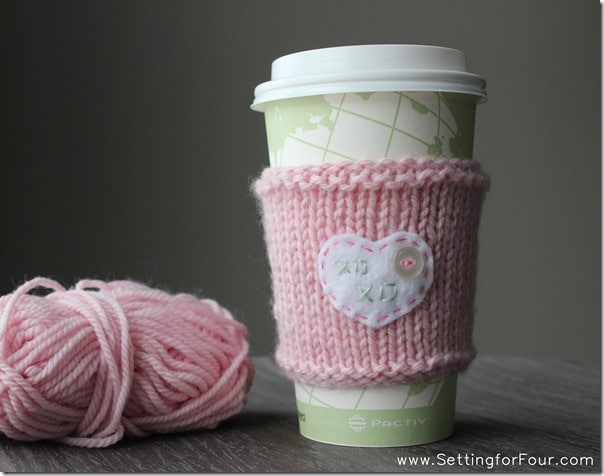 What I love about the Gaia Java Coffee Company the most is that they have a jazz musician every Friday night!
I think I'll take my hubs there for 'date night' this Friday and chillax listening to some jazz, sipping on some coffee, for an early Valentine's Day date!
Are you doing something special for Valentine's Day?
If you like cup cozies take a look at this DIY Mug Cozy!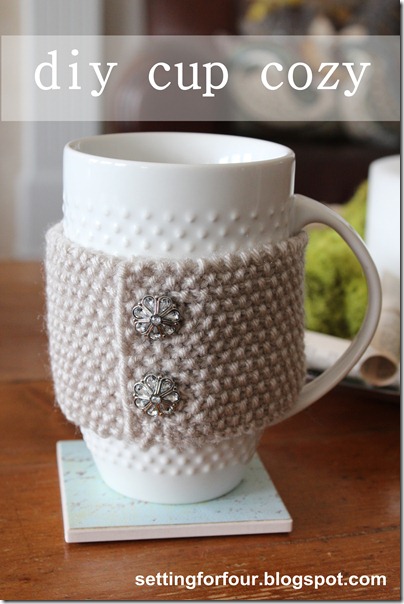 and this DIY Cashmere Cup Cozy!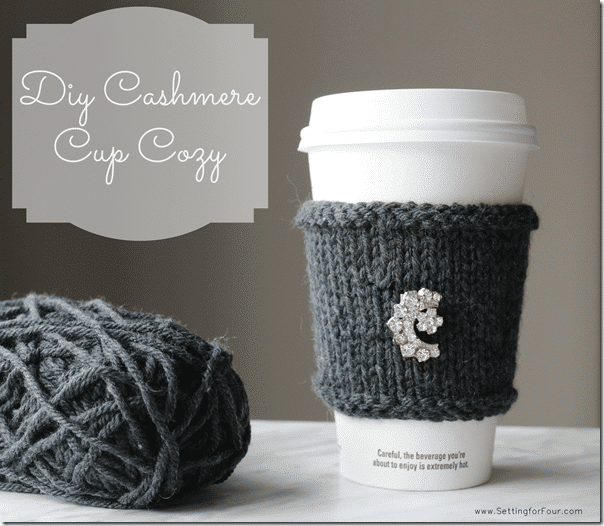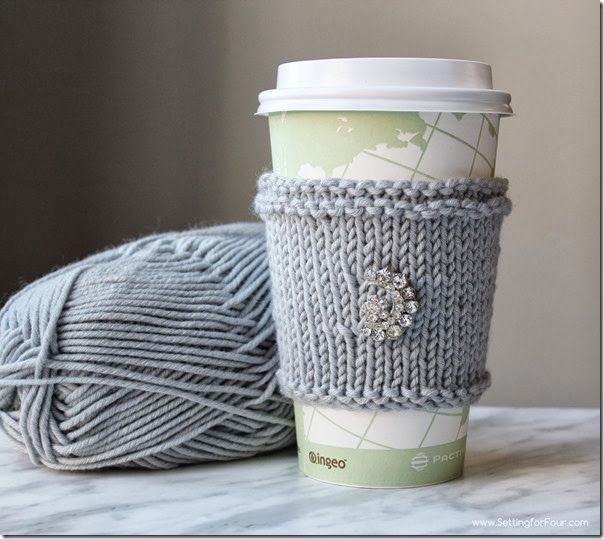 I hope you enjoyed my Easy DIY Valentine Cup Cozy Tutorial! Happy Valentine's Day!