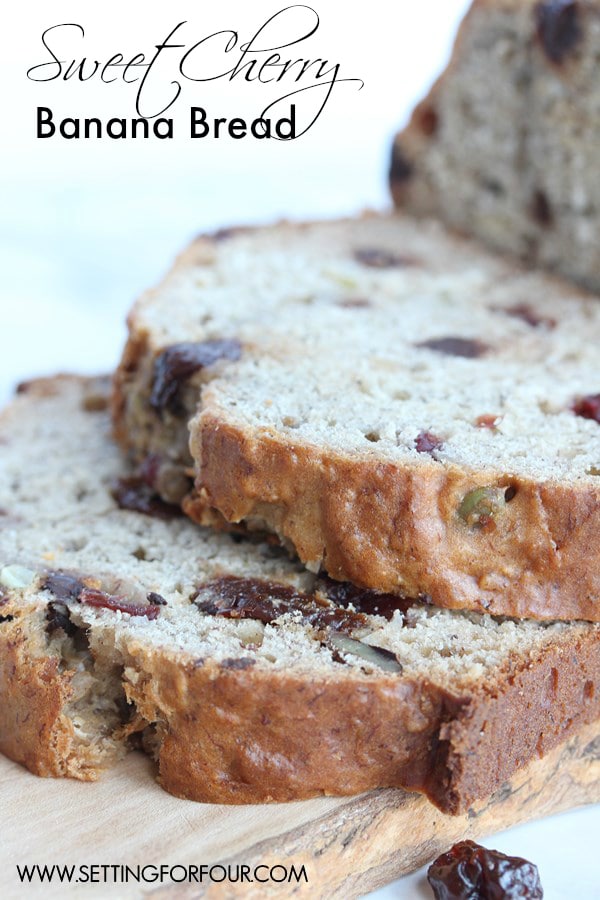 Hello friends! Today I have a quick and easy Sweet Cherry Banana Bread recipe – that's loaded with crunchy nuts and sweet dried fruit! I love having a slice of this moist, tasty bread with a cold glass of milk for a mid afternoon snack! See how easy this is to make!
This recipe is perfect for using up over-ripe bananas – but fair warning! One loaf won't last long!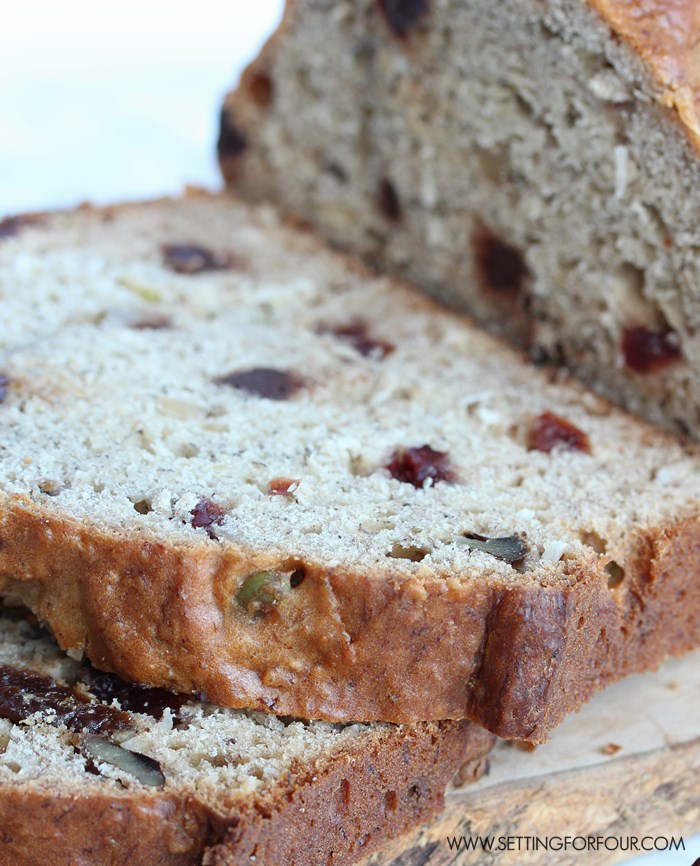 Sweet Cherry Banana Bread
2014-09-16 21:23:59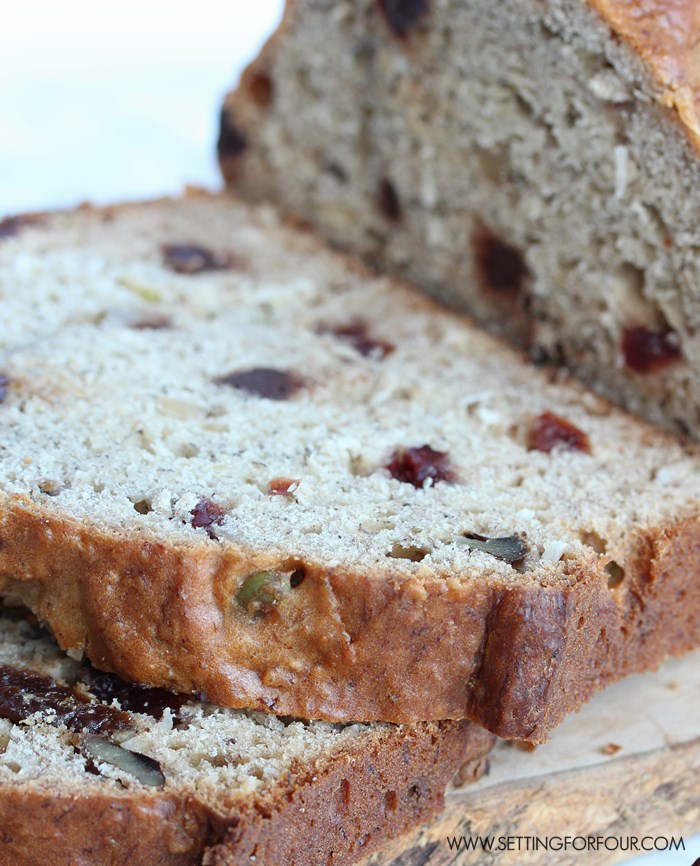 A delicious moist and nutty banana bread that's loaded with crunchy nuts and sweet dried fruit!
Ingredients
1 and 3/4 cup flour
2/3 cup sugar
2 eggs
2 tbsp milk
1 tsp baking powder
1/2 tsp baking soda
1/3 cup shortening
3 very ripe bananas
1/2 cup crushed walnuts
1/2 cup dried cherries
1/2 cup semi-sweet chocolate chips
1/2 cup shredded coconut
1/2 cup pumpkin seeds
Instructions
Mix all ingredients in a bowl.
Pour into loaf pan.
Bake at 350 degrees Farhenheit for 50-60 minutes.
Using a toothpick check to make sure center is cooked.
Remove loaf from pan and cool on wire rack.
Setting for Four https://www.settingforfour.com/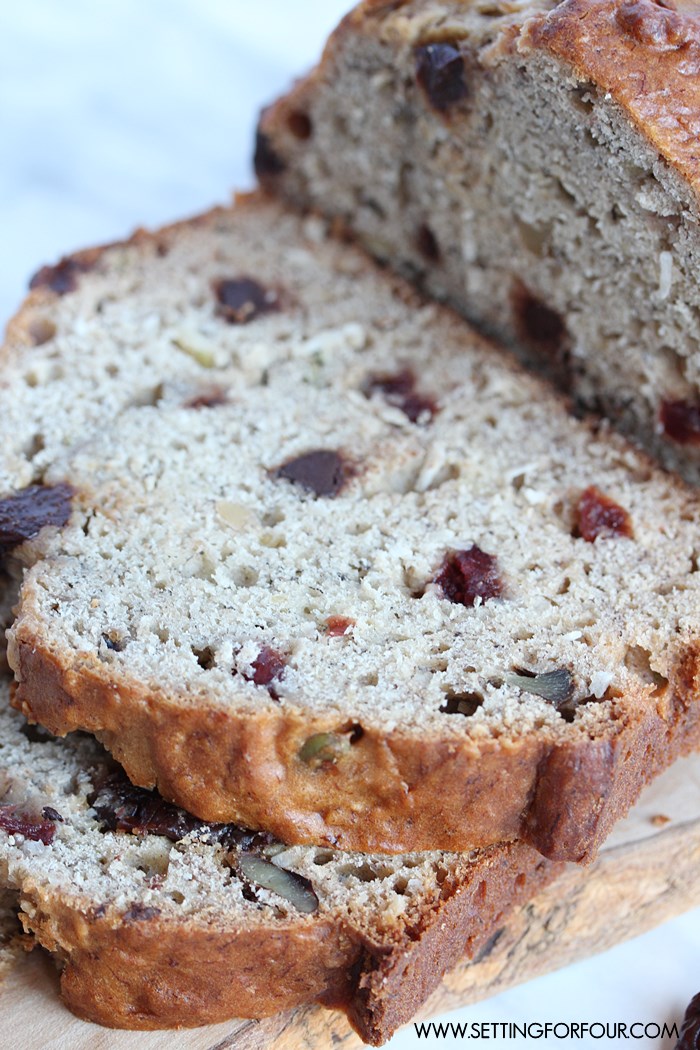 This bread is so yummy you'll want to make two loaves at a time!
…..don't miss my Trail Mix Banana Bread and Time Saving Tip to Make it!