Free Printable! Hummingbird Food Recipe Gift Tag – add to a hummingbird feeder for a great gift idea! Makes a thoughtful hostess gift, teacher gift, gift for the gardener and holiday gift!

One thing I really enjoy is hanging bird feeders in my yard and watching the blue jays, chickadees, finches and hummingbirds stop by to eat and play! Since I was a young girl I've always loved watching birds and when I became a Mom I've gotten so much joy bird watching with my boys and teaching them the names of all the birds….watching their smiles and faces light up as they enjoyed our bird visitors too!
Hummingbirds are one of my favorite birds and this year I added a new gorgeous Mason Jar Hummingbird feeder to our yard and thought I'd share it with you as well as a Free Printable Hummingbird Food Recipe Gift Tag! Giving a hummingbird feeder with this recipe gift tag is such a fabulous gift idea!
Right now hummingbirds are migrating and need lots of food for their long flights – this is a great gift to give now, for the holidays and in spring and summer when they are nesting!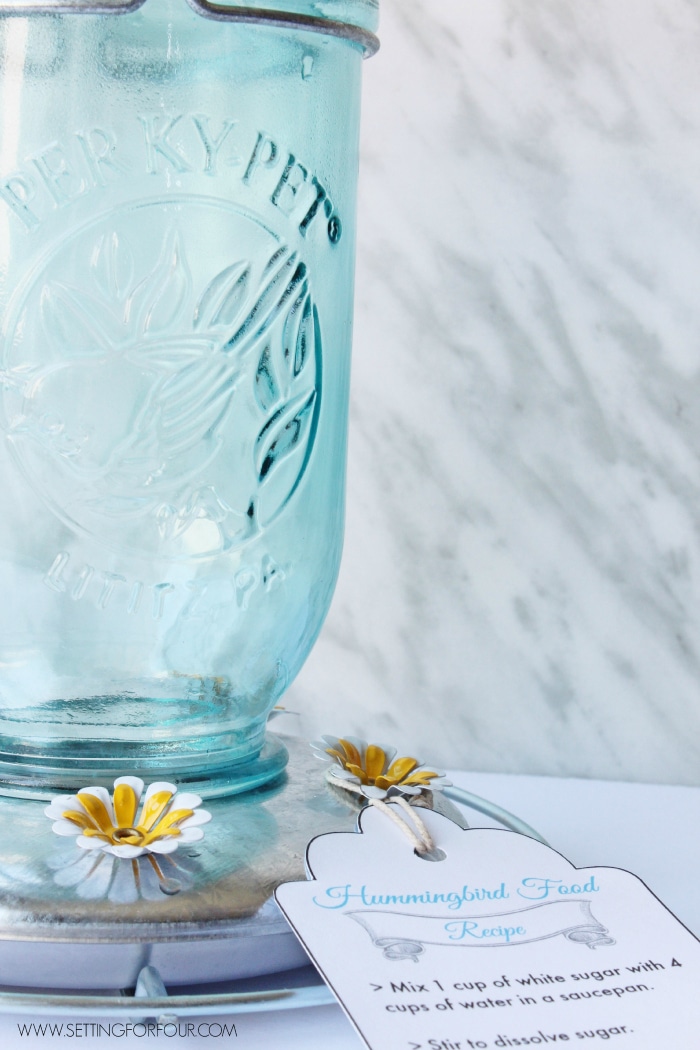 This post contains some affiliate links for your convenience. Click here to read my full disclosure policy.
This blue mason jar hummingbird feeder is so adorable isn't it?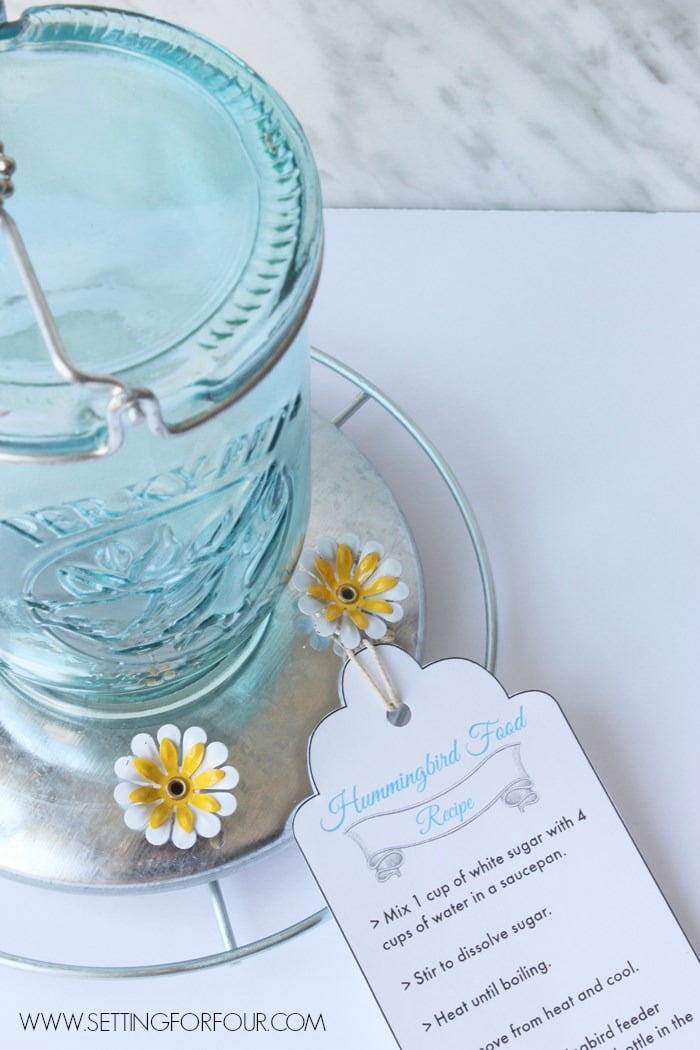 ….add this printable tag with some twine and it makes the perfect gift!
Click to download Free Printable Gift Tag!
Print on cardstock or other paper, cut out and add to this Blue Mason Jar Hummingbird Feeder for a fabulous gift idea!
Or hang it in your yard on a metal shepherd's hook – like I do! – and keep the hummingbird food recipe gift tag in your recipe binder.