This beautiful DIY Rose Sugar Scrub is quick and easy to make for yourself and it's a fabulous gift idea too!
This gorgeous Rose Sugar Scrub with moisturizing coconut oil not only exfoliates but it's also relaxing and reduces stress– with soft scent of rose and coconut!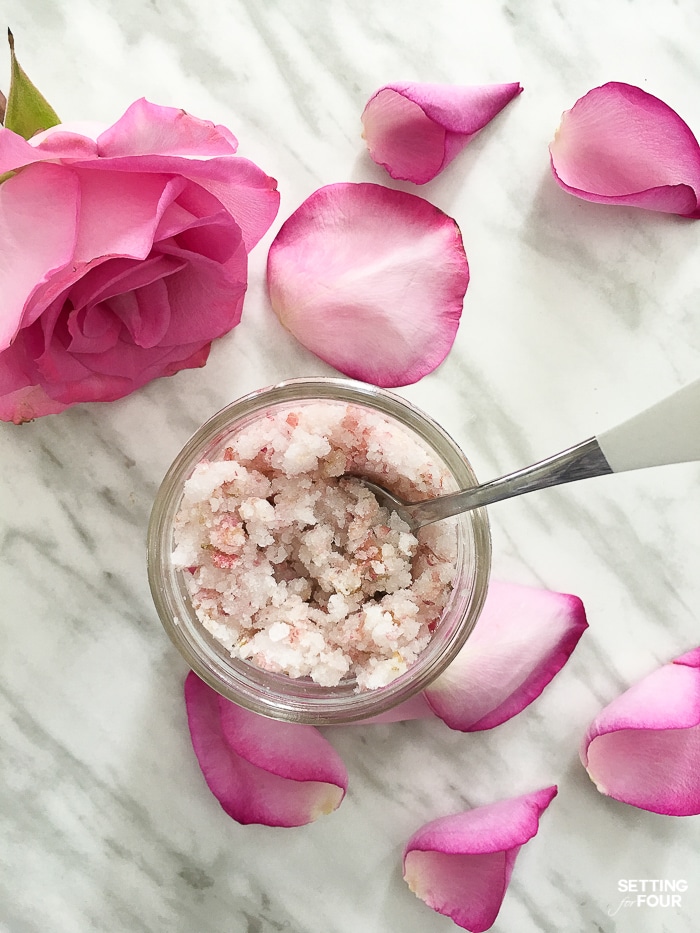 After the long and cold winter we've had this year my skin is so dry! To keep my skin soft and glowing I love using homemade sugar scrubs!
This EASY homemade Coconut Rose Sugar Scrub Recipe smells AMAZING! The rose essential oil will relax and reduce stress! It's a FABULOUS way to moisturize and get rid of dry flaky skin at the same time – Great gift idea!
This DIY beauty product recipe makes one 8 oz mason jar or two 4 oz mason jars of homemade coconut & rose petal scrub!
It's super easy to multiply too… so that you can make up a few jars to have on hand for gifts and for yourself.
Embellish with baker's twine, ribbon and a tag for a thoughtful Valentine's Day gift, Galentine's Day party favors, handmade birthday gift, teacher gift or for the 'her' on your holiday gift list.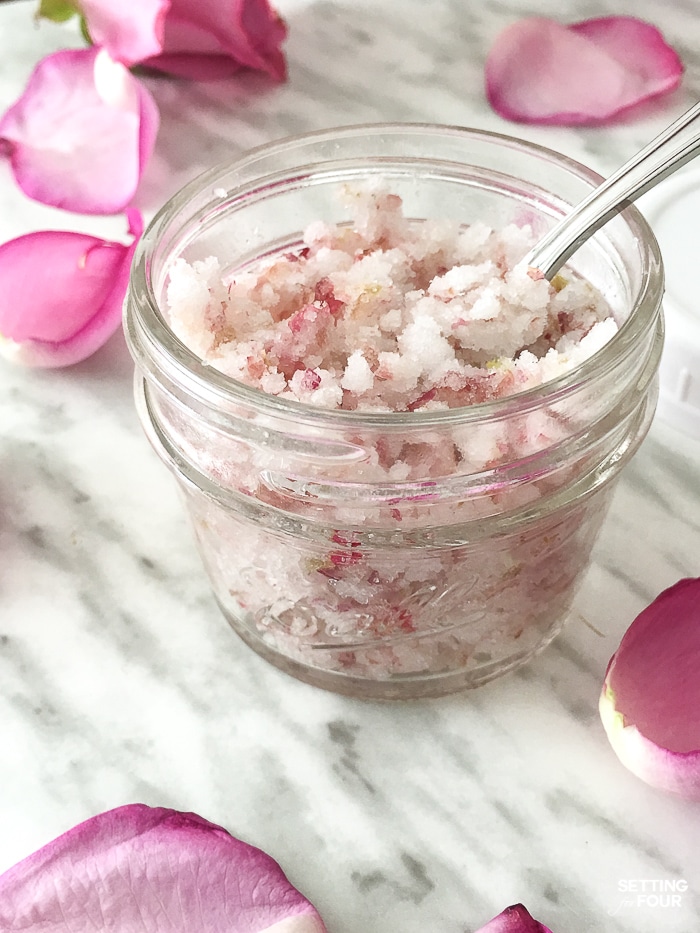 Recipe for Homemade DIY Rose Sugar Scrub:
A rich, moisturizing whipped sugar scrub filled with the luscious scents of coconut and rose!
This post contains some affiliate links for your convenience. Click here to read my full disclosure policy.
Ingredients
1 cup dried rose petals that have been air dried on a baker's rack
1/2 cup solid coconut oil
1 cup white sugar
1/2 tsp rose essential oil
Directions
Air dry rose petals on a baker's rack for a few days until dry and crisp.
Add dried rose petals to a coffee bean grinder or food processor and pulse until they are small flakes.
Add coconut oil to a bowl and whip with a hand mixer.
Add rose petals and remaining ingredients and blend until mixed 1 – 2 minutes.
Scoop into an 8 oz mason jar or two 4 oz mason jars and seal.
Add bakers twine, ribbon and a gift tag if desired.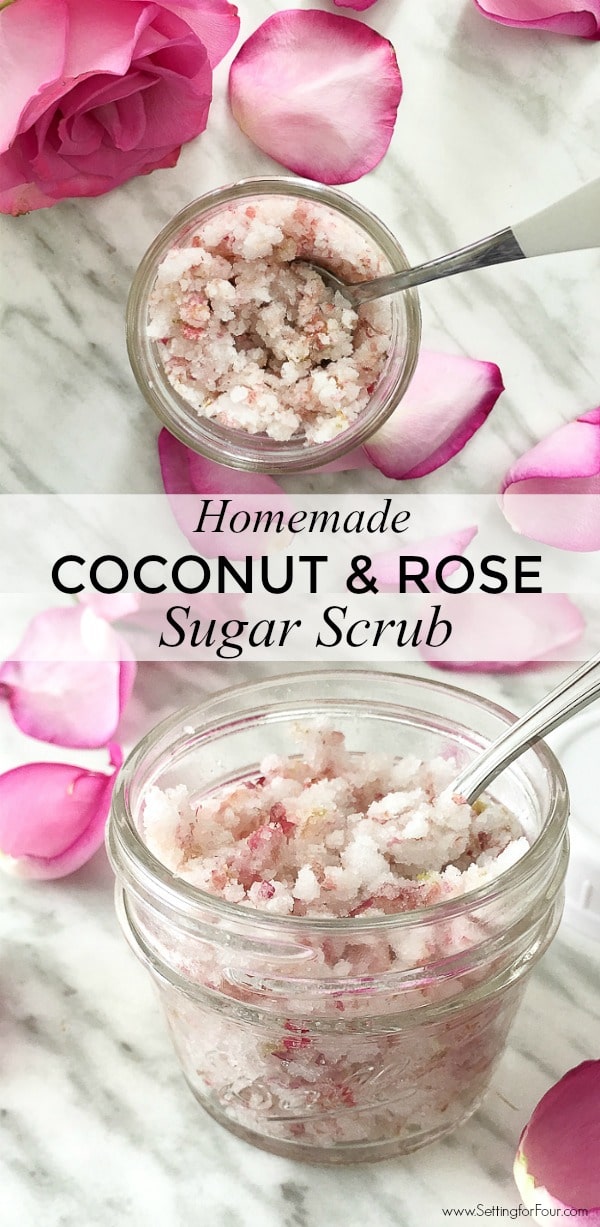 Pink Sparkle Gift Tag
Add a gift tag like these beautiful rose gold pink sparkle designs! There are 4 different styles in all!
Print them on card stock, cut out and punch a hole at the top. Write the name of the person you're giving it to on it ( I love using metallic markers like these! ) then thread ribbon or baker's twine through the hole and attach to your jar of sugar scrub!
Gorgeous Pink Sparkle Printable Gift Tags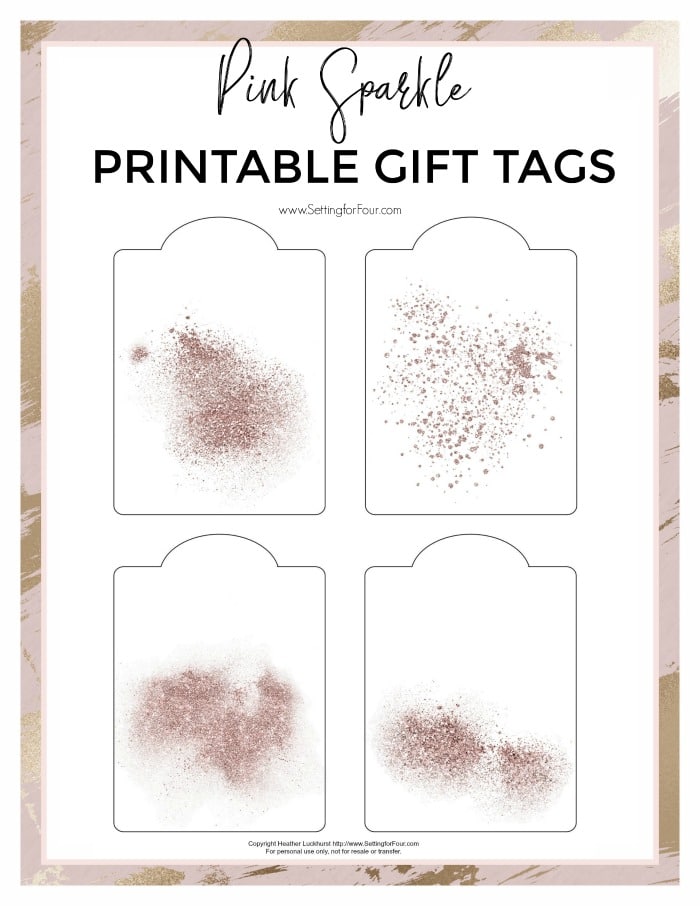 I hope you liked this quick and easy DIY Rose Sugar Scrub Recipe!
You may also like:
21 Valentine's Day Decor & Party Ideas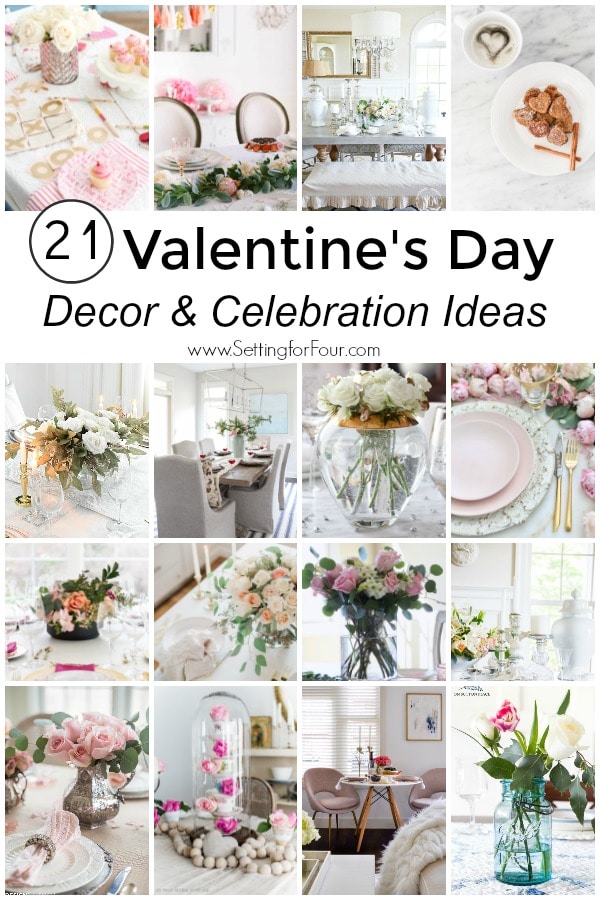 Valentine's Day Gift Ideas for Her, for Him, for Teens & for Kids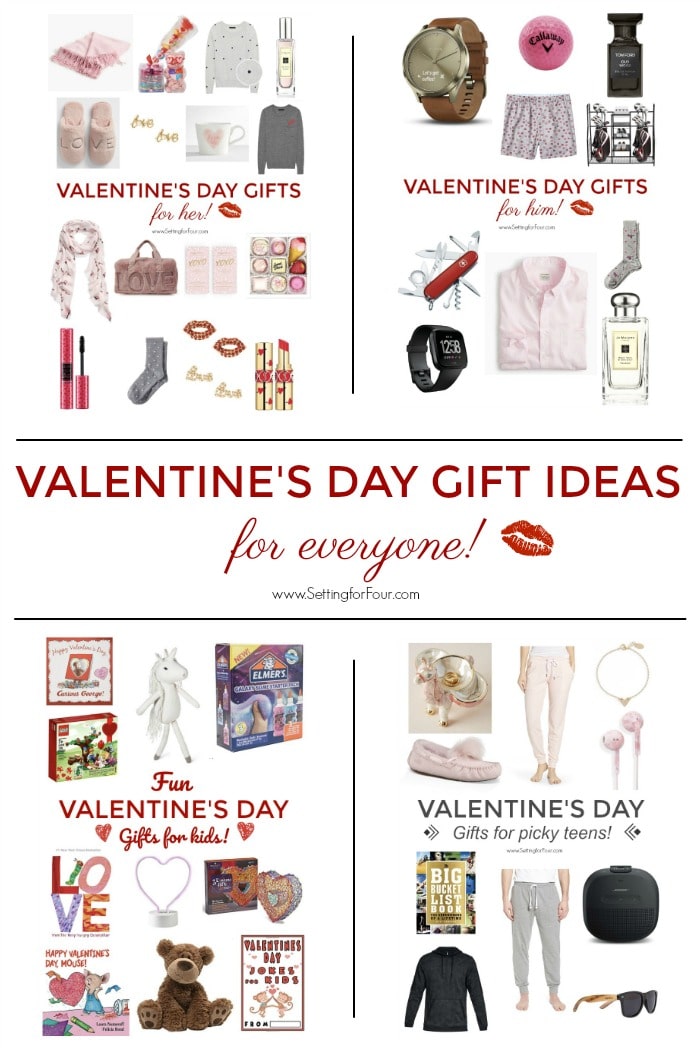 DIY Lime Mint Sugar Scrub for Skin- Gift Idea