Happy New Year everyone! I hope you had a wonderful New Year's Eve last night!
We just stayed in for a quiet family night! We had a wonderful meal, my Country Chicken Pot Pie casserole, a chocolate dump cake dessert (recipe coming soon!), a relaxing hot tub, snacks and munchies afterwards and watched the ball drop in New York Times Square on TV.
We sipped some champagne – soda for the kiddos! – from these fun DIY Rhinestone Champagne Glasses (they were so quick and easy to make!)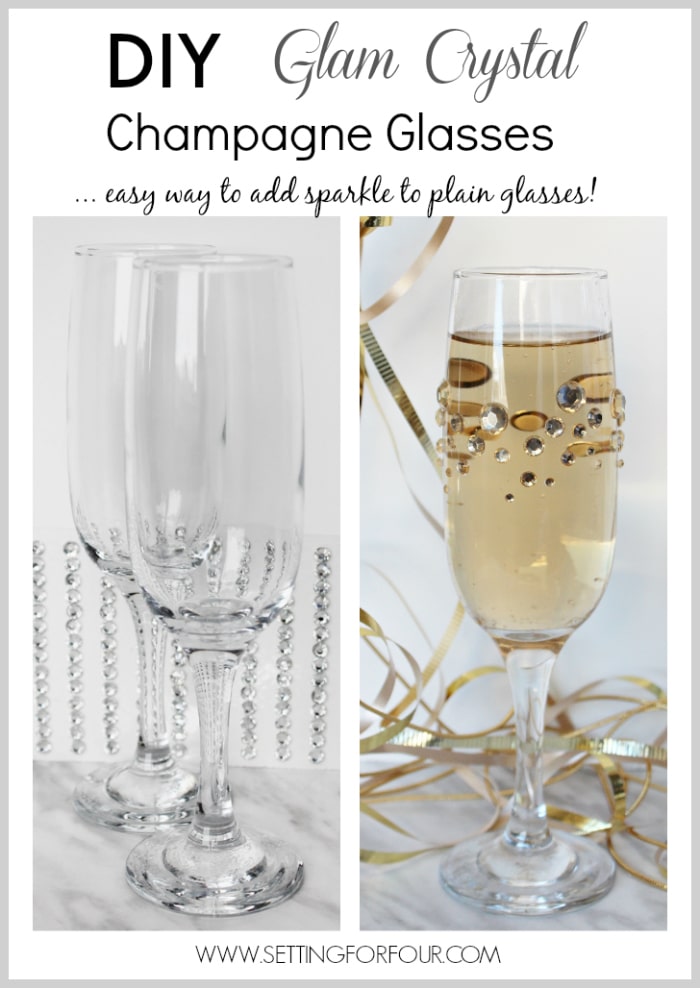 I have lots of exciting DIY and decor projects to show you for the new year- I can't wait to share them with you!
I hope you all have a fabulous 2015 filled with lots of love, fun and success!
Happy New Year! Cheers to 2015!!