See my picks for 7 amazing Fathers Day gifts for the DIY Dad! Help Dad tackle his next project! These are for the Dad who wants to tinker, the fixer upper Dad, the DIY weekend warrior, the Dad who wants to build a sandbox for the kids, bigger deck for his BBQ or fix the doorknob that doesn't work anymore. We all know that Dads can be impossible to shop for! You really want to get them something awesome… and you've done the 'shirt and tie' gift idea so many times before! So what can you give him that he'll love and actually use??!! Here are 7 amazing Fathers Day gifts for the DIY Dad!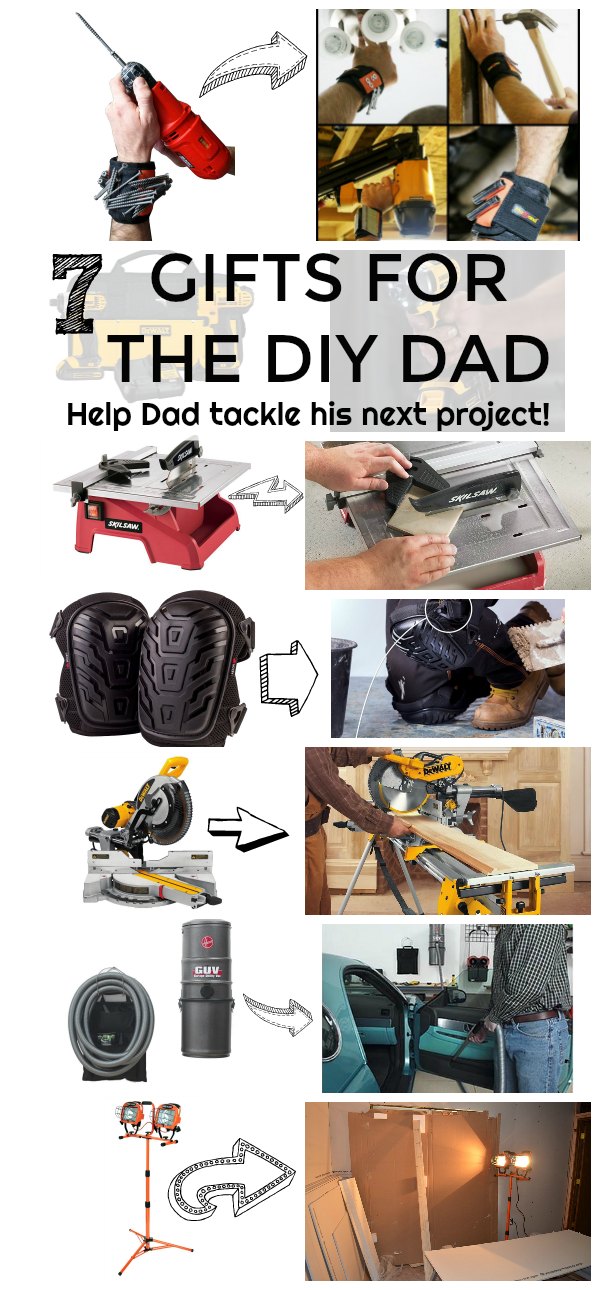 Give Dad one of these amazing tools so that he can make some fabulous DIY furniture or knock off some of those home repairs and home improvement projects!
We've used these amazing tools to make our Restoration Hardware Knockoff Dining Table, our Adirondack Chairs, a Potting Bench and an awesome Outdoor Bar!
GIFTS FOR THE Fixer Upper DIY DAD- Help Dad Tackle His Next Project!
Magnetic Wristband, Super Strong Magnets Holds Screws, Nails, Drill Bits – AMAZING and so handy for hanging lights and on any DIY project where two hands are busy! Keeps parts, nails and screws right on the wrist!
Lithium Drill Driver/Impact Combo Kit – needed for just about every repair and DIY job around the house!
Wet Tile Saw – cuts tile quickly without breaking them
NoCry Professional Knee Pads with Heavy Duty Foam Padding and Comfortable Gel Cushion – no more crying while tiling floors!
Sliding Compound Miter Saw – cuts wood on angles perfectly, cuts large pieces of wood straight and in a jiffy.
Garage Wall Mounted Utility Vacuum – vacuum the workbench and car easily!
Adjustable Work Light with Telescoping Tripod Stand – we use this for lighting rooms on dark cloudy days or when working during the evening.
Here are some more great gift ideas he'll love:
Map Storage Box DIY use maps from where he's lived and travelled plus his monogram!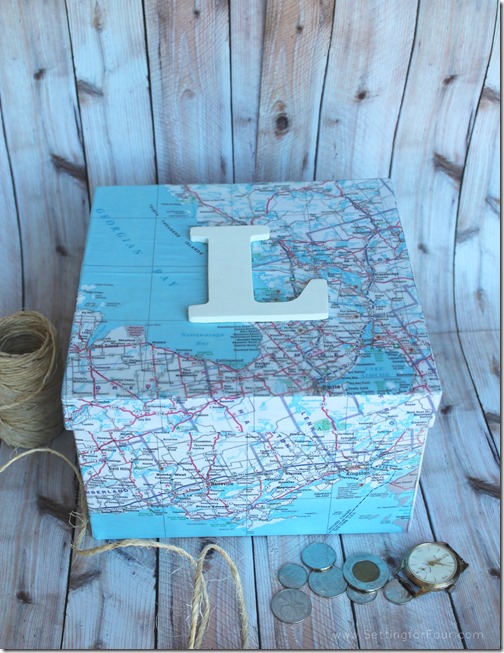 Scrabble Letter Chalkboard Globe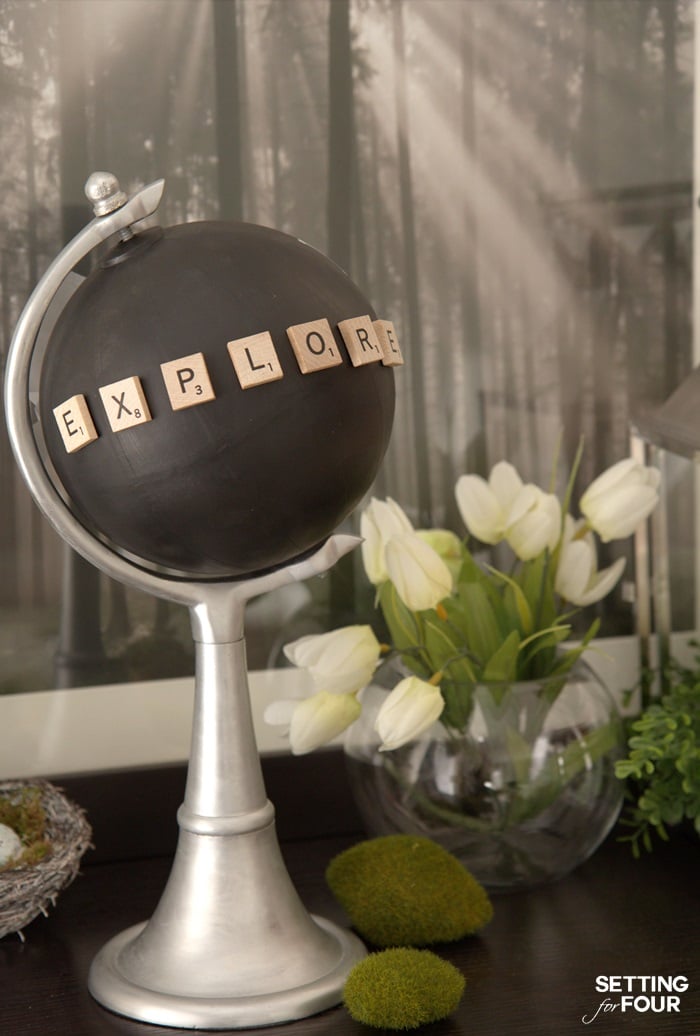 Cool Gifts for Him – tech, fashion, movie and bar ideas.

Gift Guide for Him – lots of outdoor/BBQ gift ideas, game and entertainment ideas and useful tools for home!

Gifts under $20 he'll love!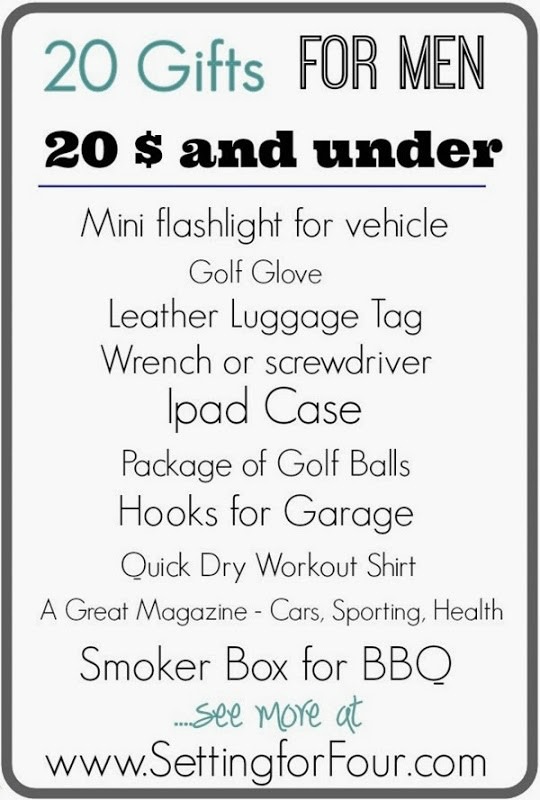 Fun DIY T shirt Pillows! Use a concert/band T shirt or a T shirt from his Alma Matter to make a pillow for his lounging chair!