Today I'm sharing my Cool Gifts for Men list because Christmas is just 5 weeks away – yes 5 weeks!! Also because men are so hard to shop for so we need some time to get started on their gift list! Every year I'm scratching my head trying to come up with some cool new gift ideas for guys – whether it's for husband, dad, brother or friend, cool gift ideas for men are so hard to come up with! But I scoured the internet and found some of the best gifts out there and today I'm sharing with you my Cool Gifts for Men list! I hope you find some great ideas for the guy in your life and can get his Christmas shopping finished here today! Don't forget to enter my reader appreciation giveaway at the end of the post!

This post contains some affiliate links for your convenience. Click here to read my full disclosure policy.
COOL GIFTS FOR MEN THAT HE'LL LOVE
Click on any image or link to be taken directly to the product you are interested in learning more about!
Underwater Dogs Hardcover Book: This book is absolutely hilarious and will guarantee a big grin from him when he opens this gift! He'll love this fun collection of pictures of the cutest pups photographed underwater at play! It's less than 12$!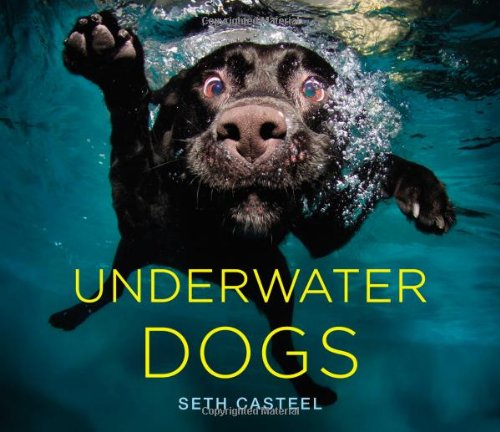 2. Ray-Ban aviator sunglasses – These aviators are true classics! They looked cool on Tom Cruise in Top Gun and will make your guy look cool too! These come in 16 amazing colors so lots of choices and provide 100% UV protection. Includes a case and cleaning cloth.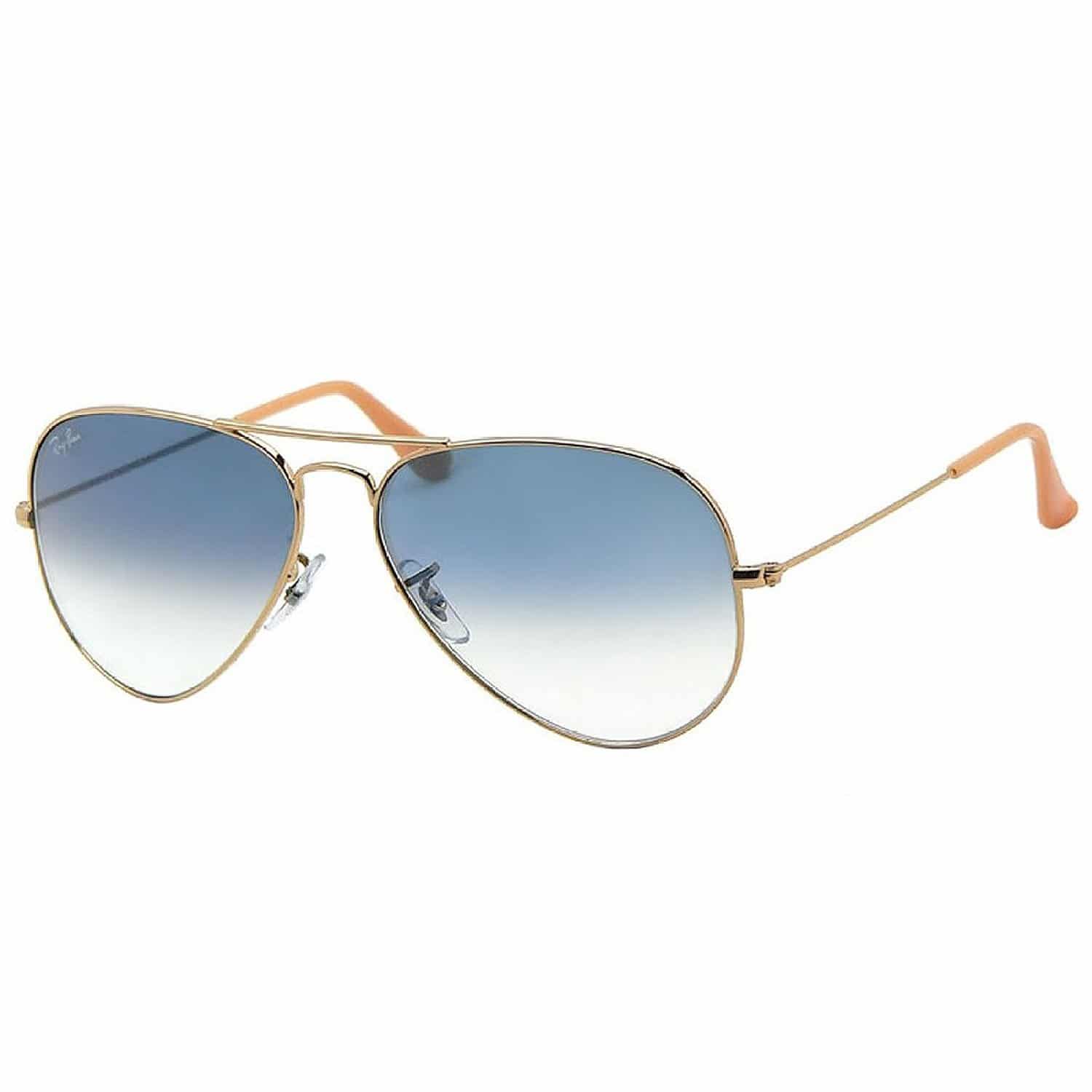 3. Fitbit Surge Fitness Superwatch -does the man in your life like to keep fit or would like to amp up his fitness routine? This sleek Fitbit Surge Superwatch is a GPS watch, fitness tracker and heart rate monitor that tells him more than just the date and time!
It even shows call and text notifications and keeps things interesting for him. He'll love the data feedback and being able to train smarter!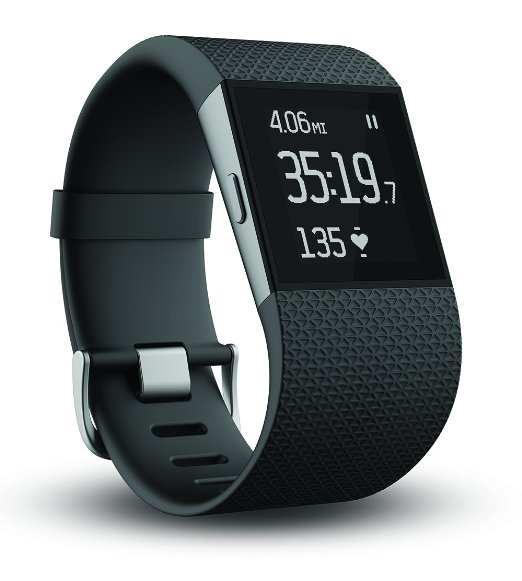 5. Kindle Fire Tablet, 7″ Display, Wi-Fi, 8 GB – Men will love this kindle and at under $30 it won't blow your holiday gift budget either! It's available in 4 colors too. This Fire table offers tons of entertainment, music and learning with e-books!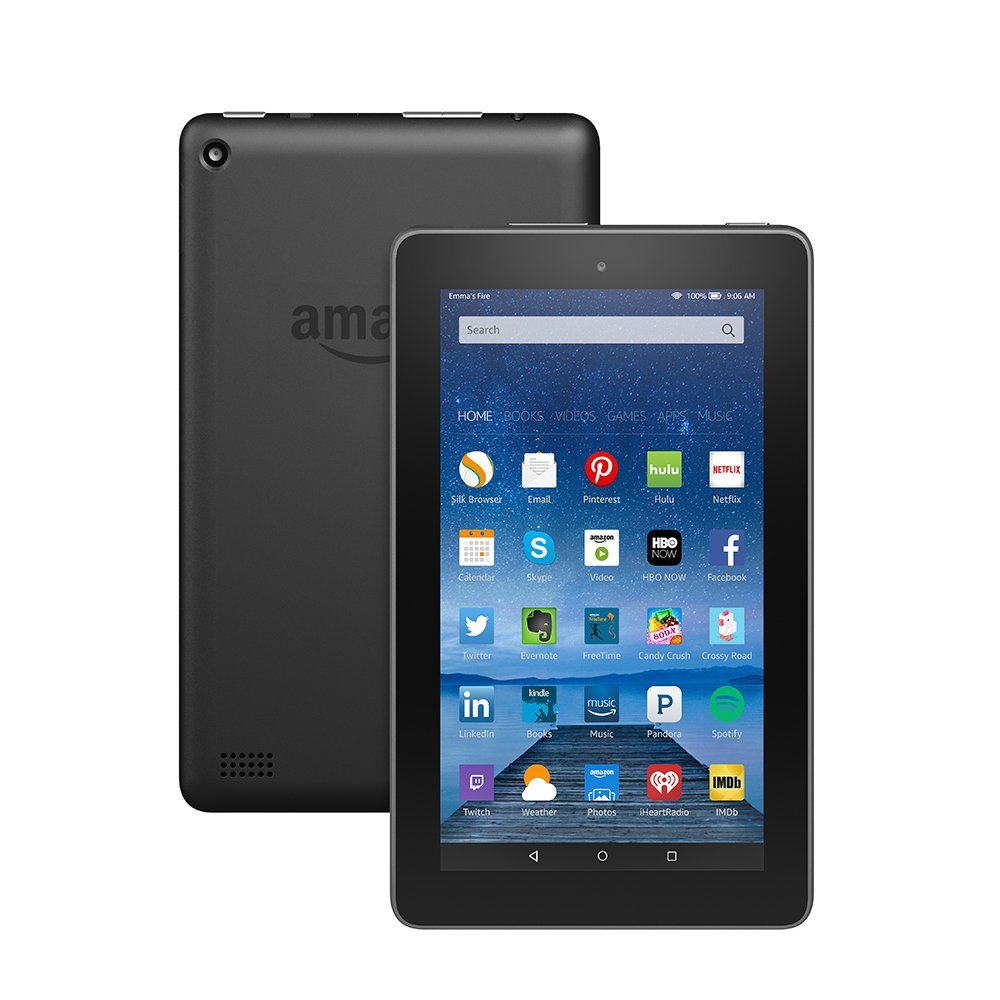 6. The James Bond DVD Collection – who doesn't love the International Man of Mystery? James Bond is the Best special agent ever! This boxed set includes the classics he'll love to watch over and over again!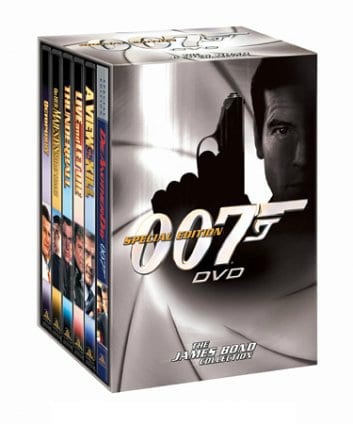 7. Flex Grip Work Gloves – these gloves are under $14! Score! These gloves with padded knuckles are perfect for yard work, auto mechanics and home improvement projects! These gloves are super flexible not stiff – they have lycra and spandex in them so he can flex his fingers while he works!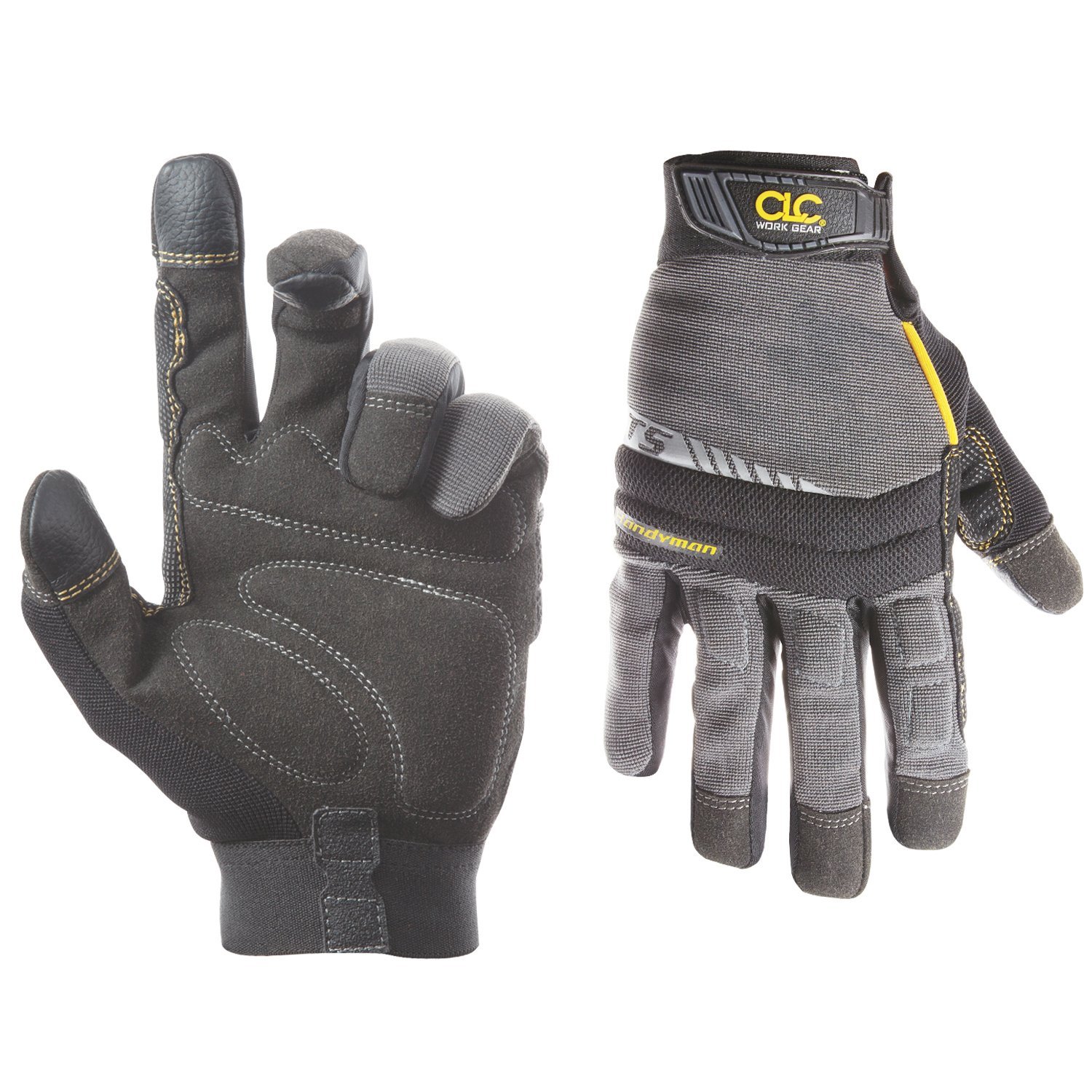 8. Multitool – has great features for everyday situations and not-so-everyday emergencies! Perfect for the fisherman, camper and outdoorsman too!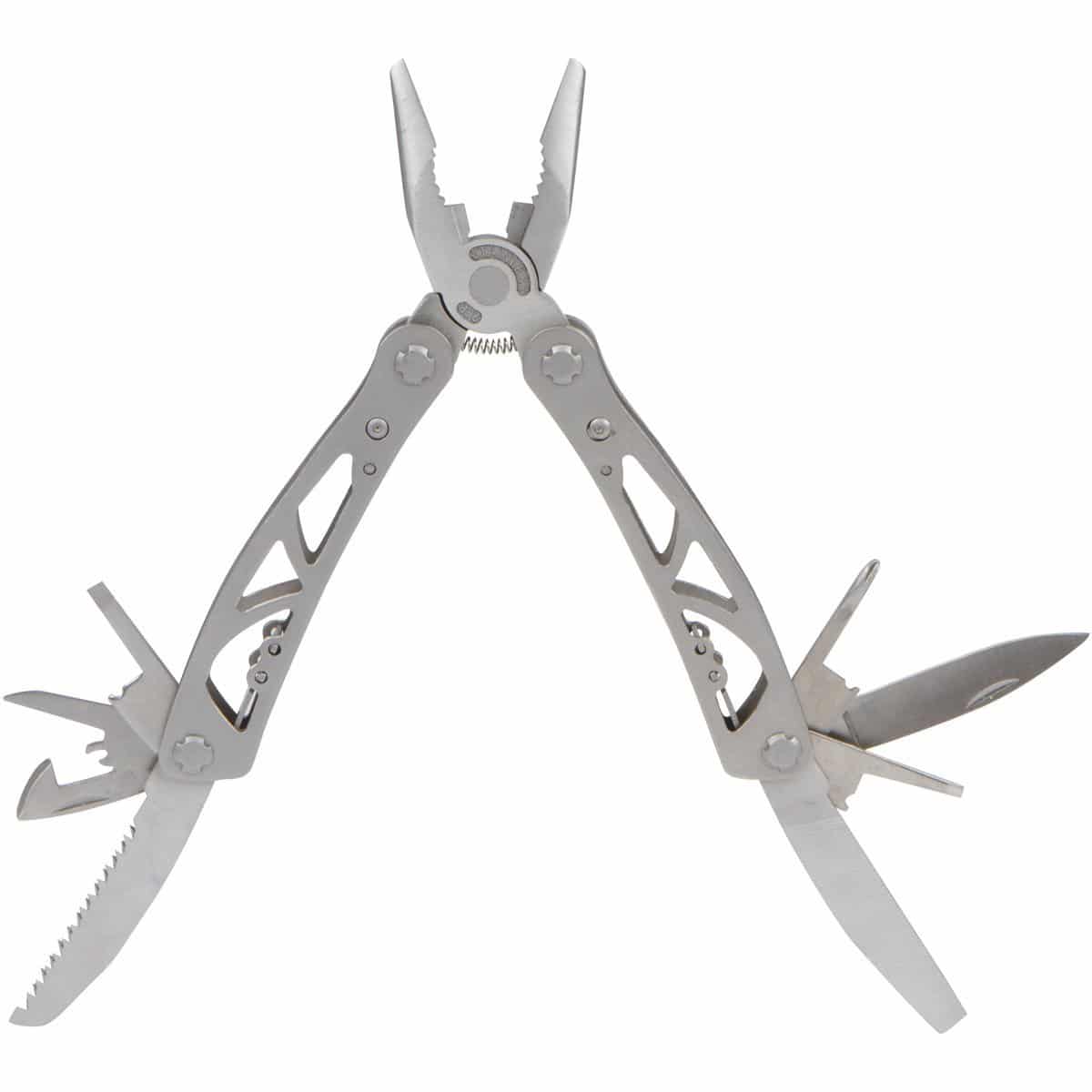 9. Copper Mule Mugs – Moscow Mule mugs are really on trend and all the rage right now! He will love this set of solid copper mugs – they are designed to beautifully conduct cold so his mule mugs will be frosty in a flash! We have them and they really do make a difference when sipping on cold beverages! The solid hammered copper is absolutely gorgeous too!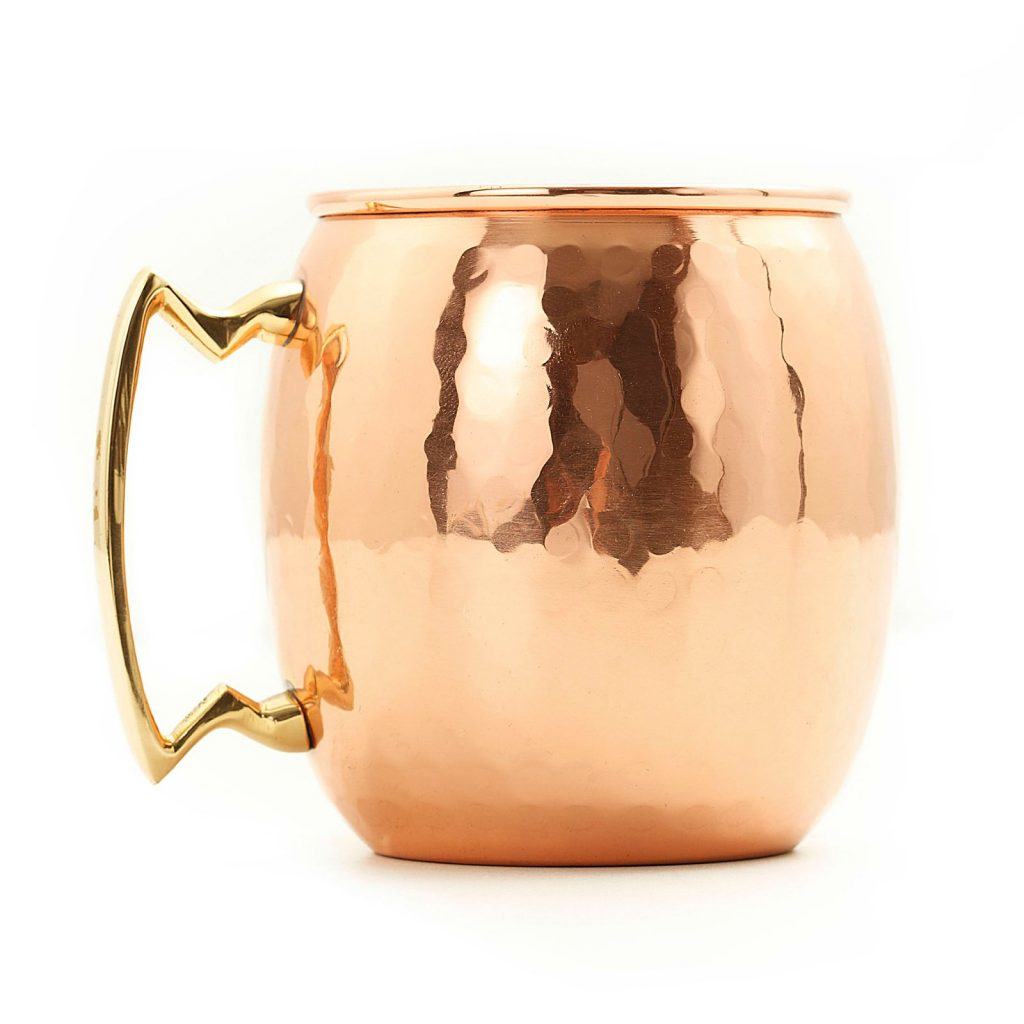 10. Spot Headlamp – This spot headlamp is a gift he'll use and appreciate! This one comes is waterproof and has red night-vision too! At less than 40$, it's holiday budget friendly. My hubby really loves his headlamp so I know it makes for a great gift idea!
It's perfect for car repair work, because the car problem is usually in the tiniest nook or cranny under the car or under the hood! It's also handy for working in a dark basement or attic.
I hope you enjoyed my Cool Gifts for Men That He'll Love list!
You may also like these awesome gift ideas!
Gift ideas for Men – $20 and under!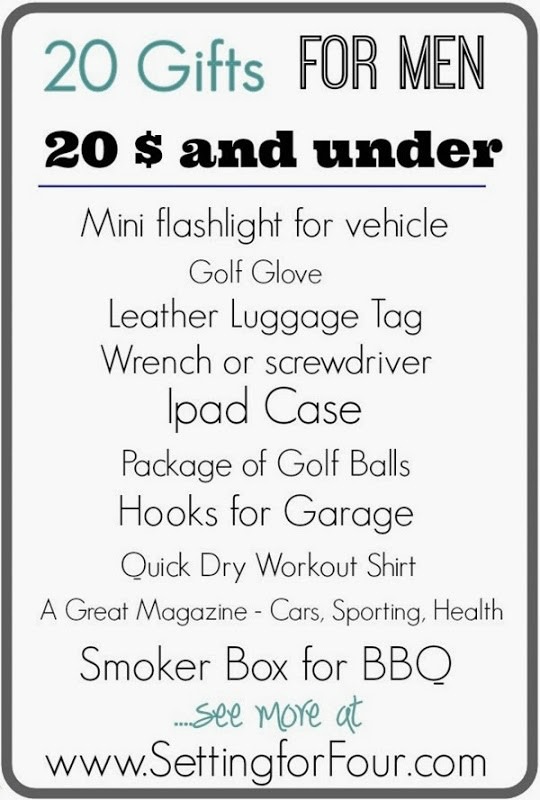 Thoughtful Host & Hostess Gift Ideas