How to make a Monogram Map Keepsake Box DIY Project
Hi Friends!  Father's Day is just three weeks away and it's time to celebrate the wonderful Father's in our lives!
My husband is an amazing Dad to our two boys – his patience and guidance with them has always amazed me!
I really want to make this day special for him to celebrate the love he has always generously shared with us and the limitless love we have for him, so I've decided to make him a handmade and personal gift that I know he'll love!
A Monogram Map Keepsake Box!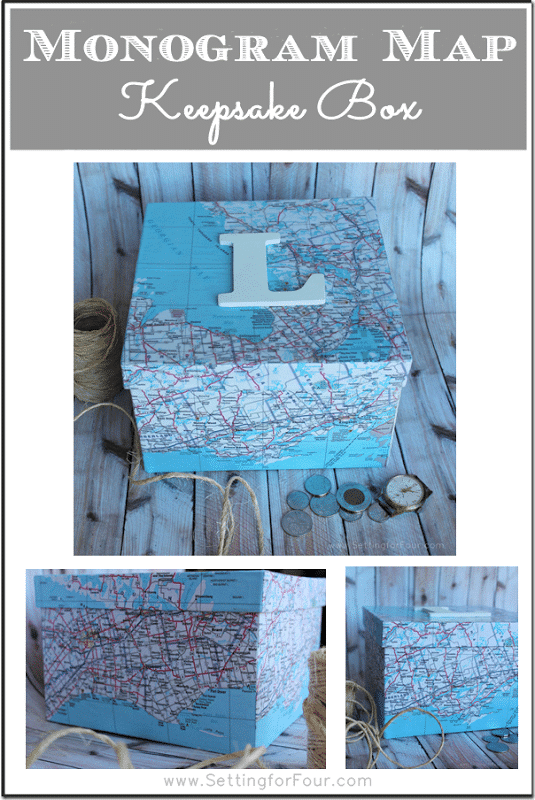 I picked up a map and a square paper mache box and decided to feature some of the places we have lived in, that are special memories of our family and travels!
Cost = $11.00!
Time to make = 1 hour
Supplies: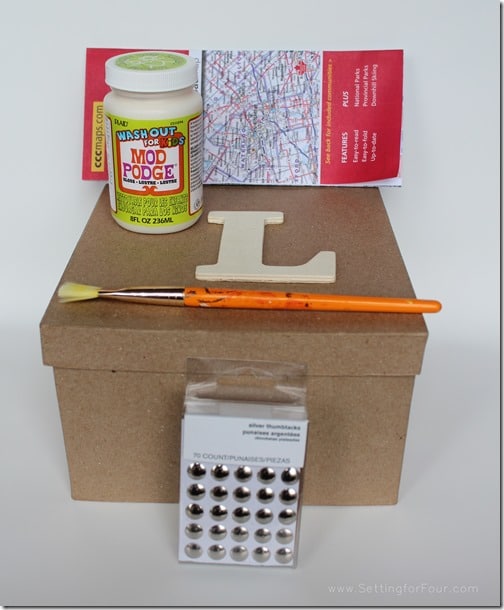 Paper Mache Box
Paper Map
Wooden Monogram Letter
Mod Podge
White acrylic craft paint
Small Paint Brush
Scissors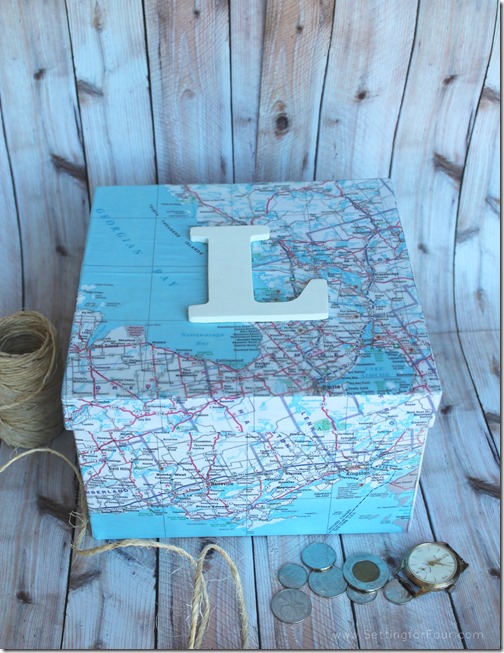 Box

Tutorial:
1. Cut out pieces of map to fit sides of box and sides and top of box lid.  I cut out pieces of map that included some of the cities we have lived in and vacationed!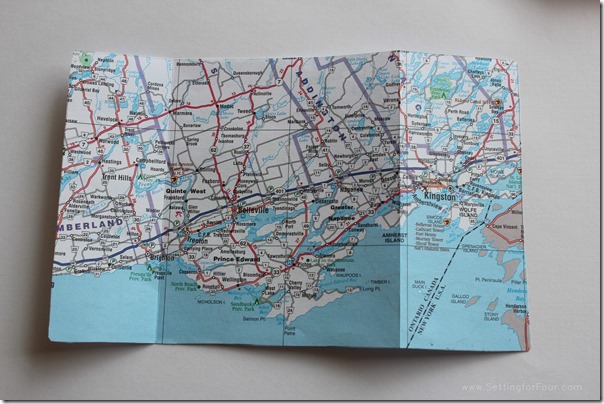 2. Paint a layer of Mod Podge onto paper mache box.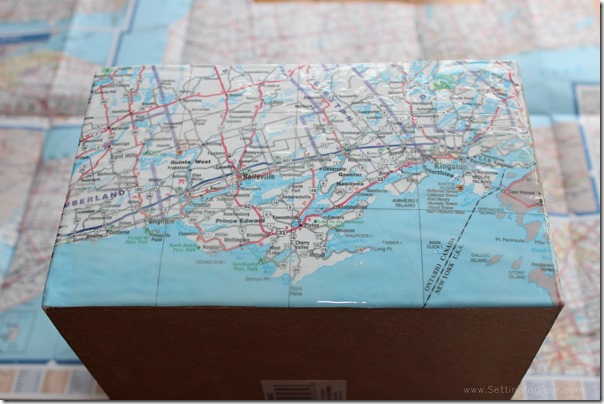 3. Lay on map piece and rub all over to get out any air bubbles.
4. Let dry.
5. Paint wooden monogram letter with white paint.  Let dry.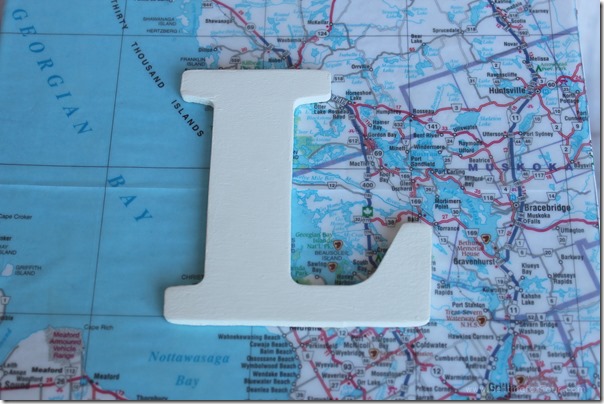 6. Cover entire box with a layer of Mod Podge to seal it. While the Mod Podge is still wet, lay on the monogram letter to the top of the box lid and let dry.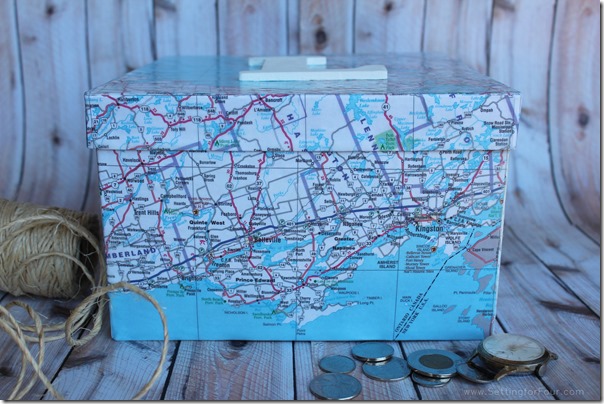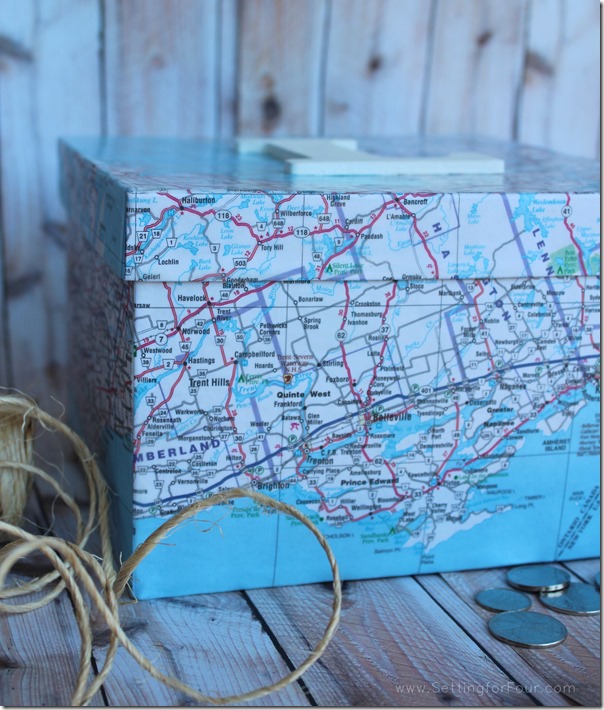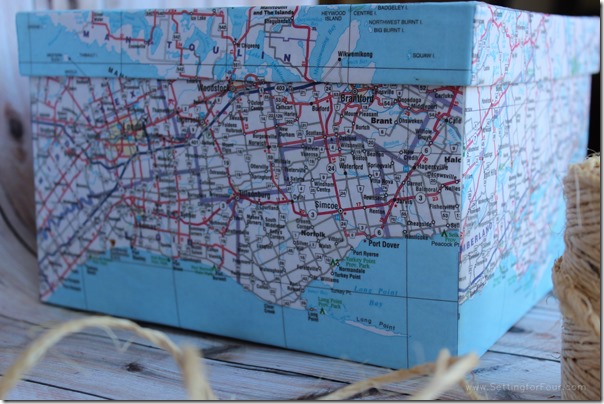 I love how it turned out!  This craft is so easy to make yet so sentimental!  I know my husband will love to organize and store his odds and ends in it and whenever he uses it he'll always be reminded of how special of a Father he is to our family!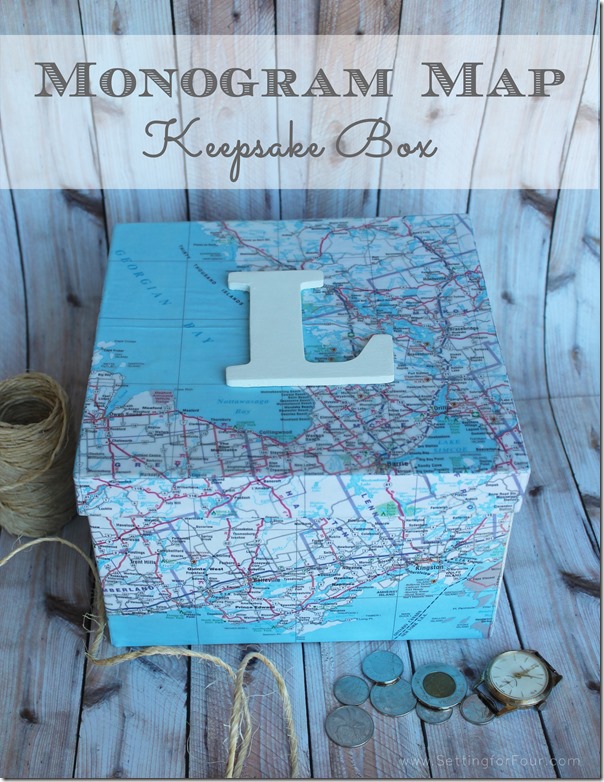 I hope you liked this monogram map keepsake box DIY project!
To all the great Father's out there – I hope you have a marvelous Father's Day!
Follow me on Instagram for more lifestyle and decor ideas!
More DIY Decor Ideas: