See this easy Woodland DIY Coasters tutorial that uses leftover tiles. DIY Mod Podge craft project. Make some for your home and for a gift! Beautiful DIY home decor idea.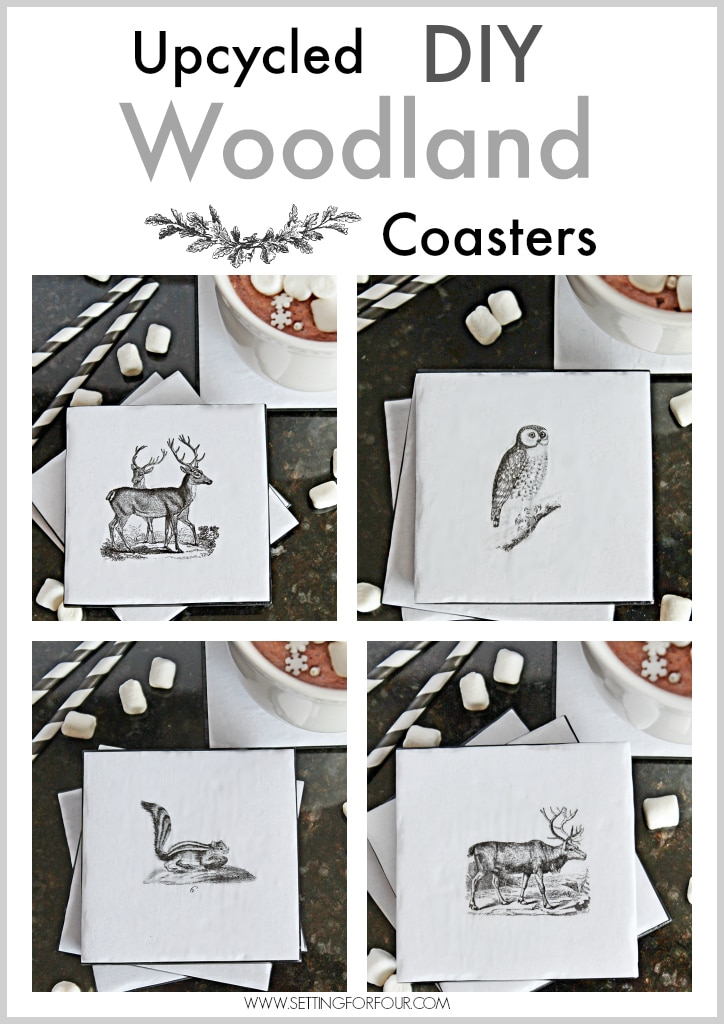 Today I'm celebrating the beauty of homemaking and showing you can make your own beautiful upcycled Woodland DIY Coasters using left over tiles – to keep for yourself or make for a gift!
These are great hostess gifts, teacher gifts and perfect for when you're entertaining! As many of you know (and I've talked about the meaning of home before) my home is the refuge, nest and sanctuary for me and my amazing military husband and two boys.
'Setting the scene for a beautiful home' is my motto at Setting for Four and that means not only decorating and creating beautiful DIY handmade items but it also means keeping my home clean and fresh!
This post contains some affiliate links for your convenience. Click here to read my full disclosure policy.
To be honest cleaning is not one of my favorite activities – until I used Mrs. Meyer's Clean Day® sweet smelling lemon verbena dish soap and lavender multi-surface cleaning spray! These are both AMAZING!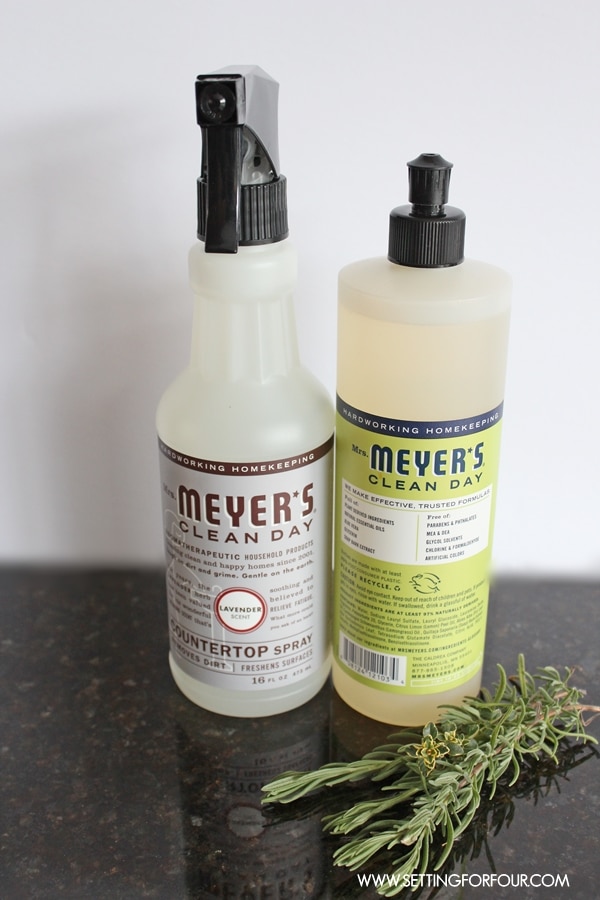 This dish soap cleans so well, especially those greasy pots and pans…. and gets our drinking glasses squeeky clean not stinky clean!
I've used the lavender multi-surface spray on our kitchen granite counter tops and love the way it easily removes streaks, fingerprints, dried on food – you name it!
To celebrate these nature inspired scents I made a set of these easy DIY coasters with Woodland Animals to put out for our guests when we entertain and for hostess gifts.
These DIY coasters are such easy and budget friendly decor accessories!
Woodland DIY Coasters Tutorial
Supplies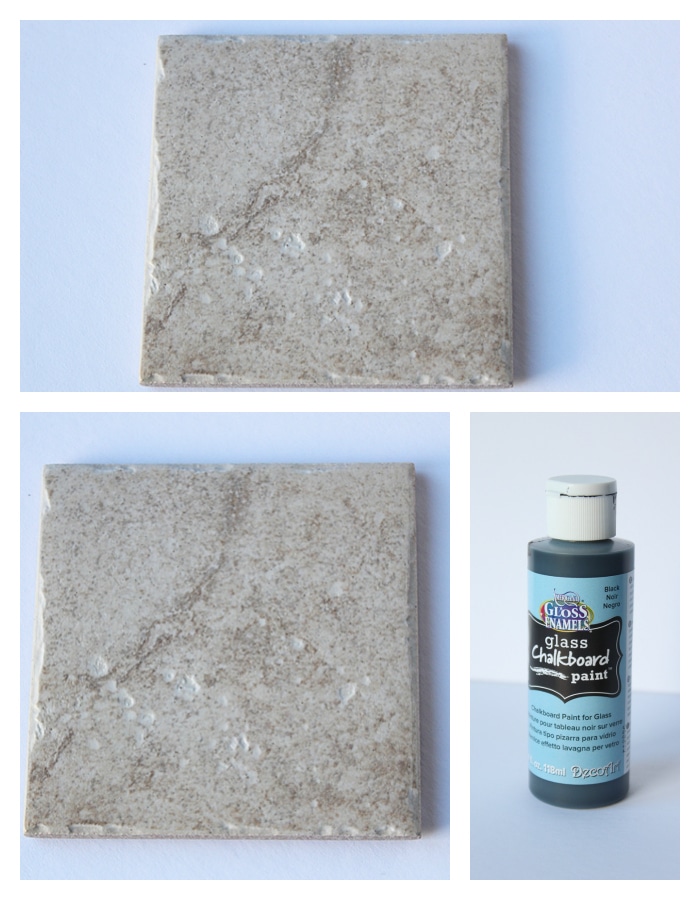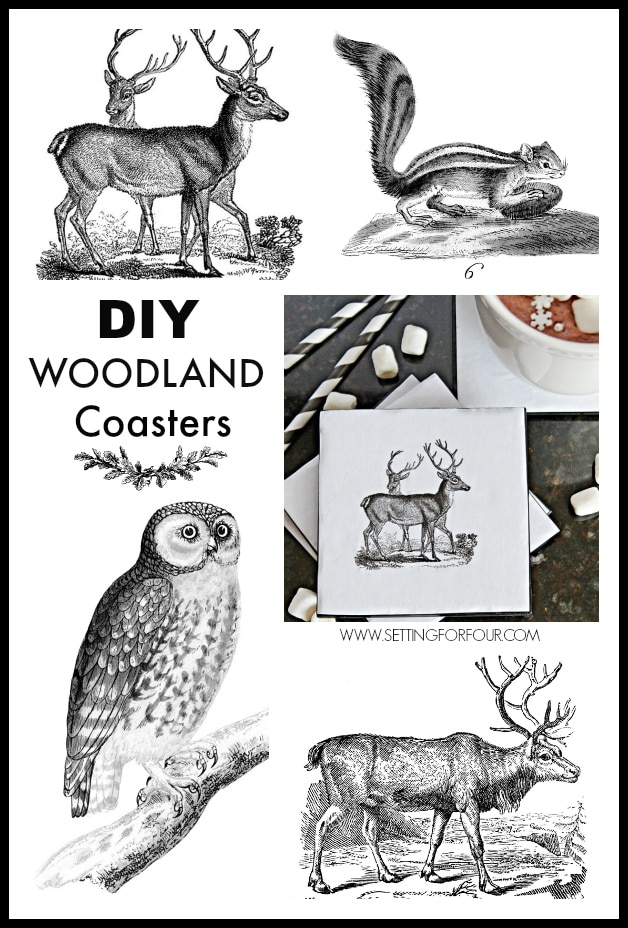 Woodland DIY Coasters Tutorial
Print out woodland animals on white card stock and cut out as a square to fit the size of the tile. (I saved each image and added each to a word document using the insert image feature. Resize the image in the word document so that when printed it will fit the size of your coaster.)
Paint each tile with two coats of black paint using the foam sponge brush. Let dry completely.
Add one layer of Mod Podge to the top of each tile.
Lay the cut out card stock image onto the tile and center it. Add a layer of Mod Podge to the surface of the image to seal it. Let dry completely.
Add a felt pad to each corner of the underside of the tile to protect your table when using it.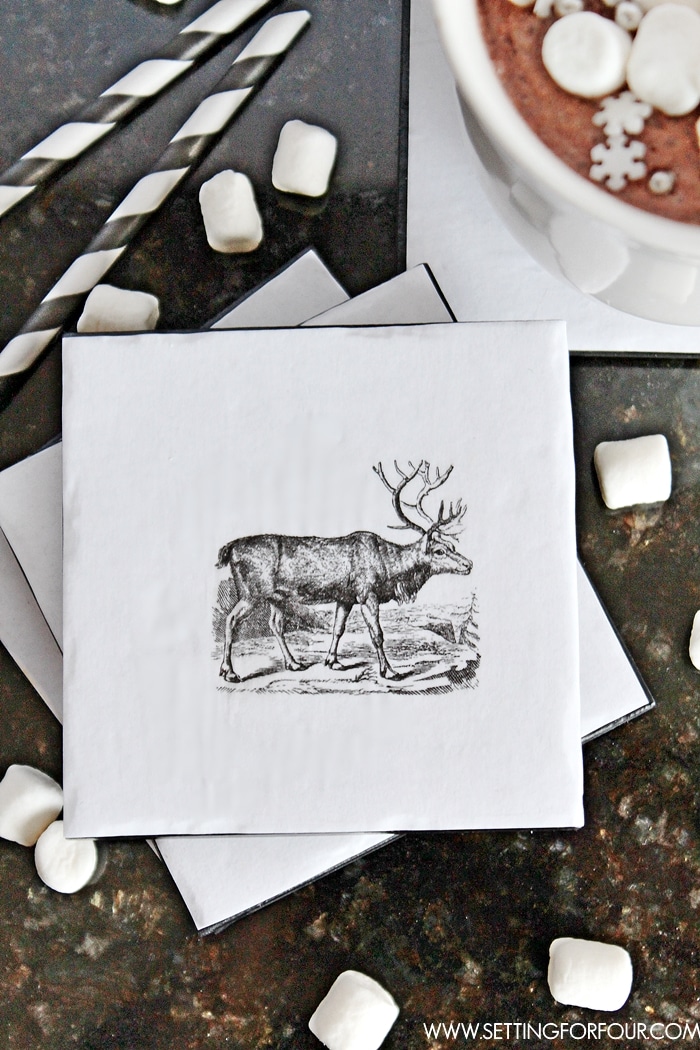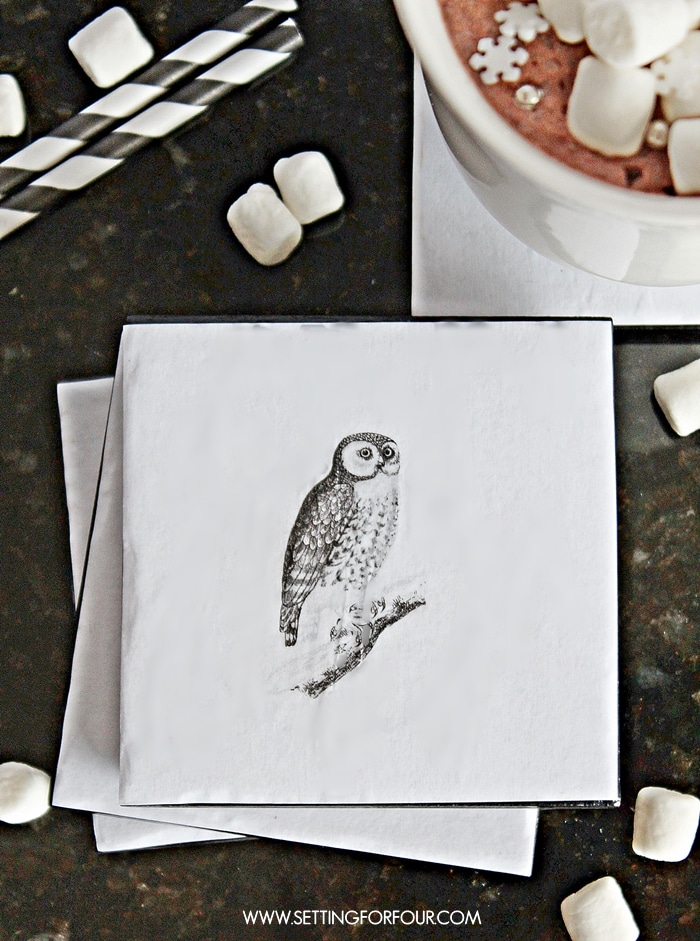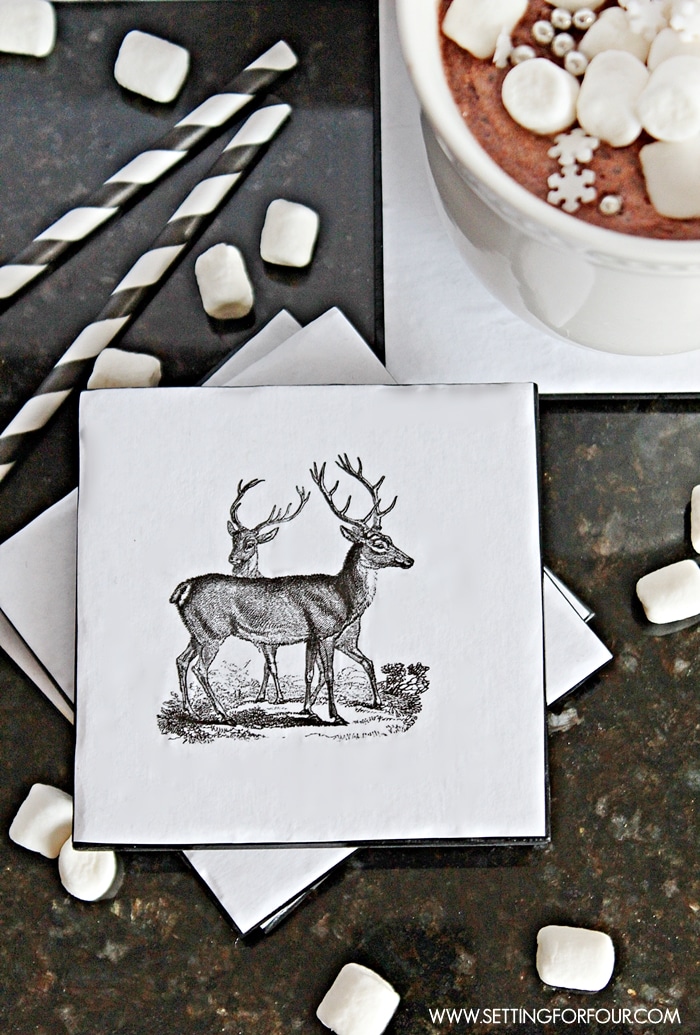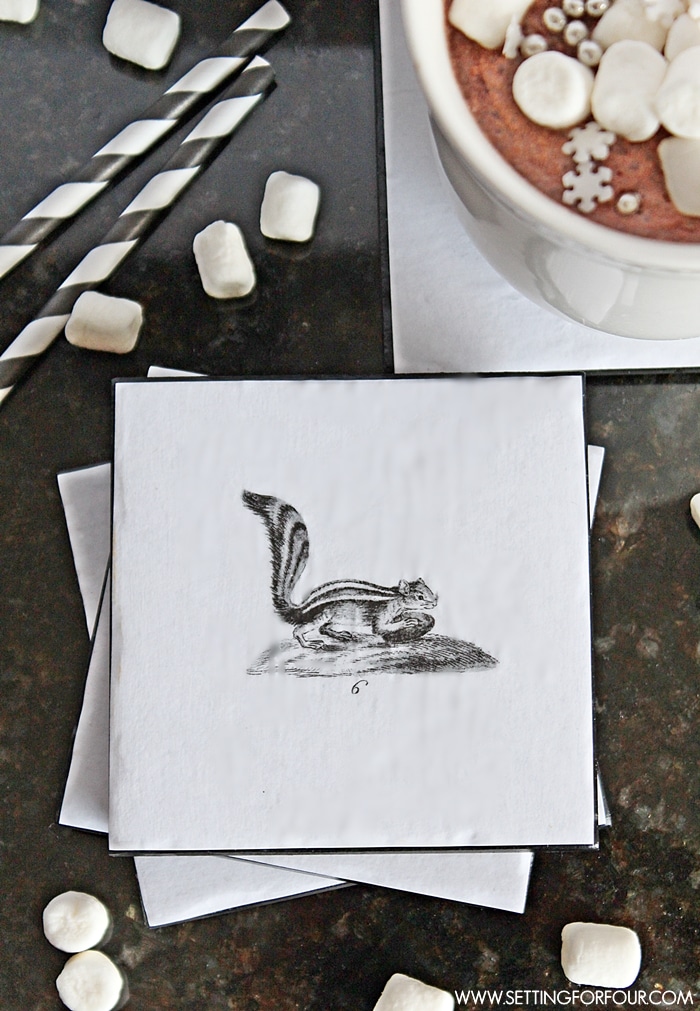 You may also like:
DIY Tray from Cabinet Hardware and Marbled Tile
DIY Notebook Ideas – easy simple gifts!