Do you know what I absolutely love? I love to re-purpose everyday items into extraordinary decorative accents….and on a budget! Want to see my latest secret, easy, inexpensive, as-seen-in-a-magazine decorating trick? Today I'm sharing with you how to create easy vignettes with everyday objects: DIY Rope Decor! It's so amazingly simple!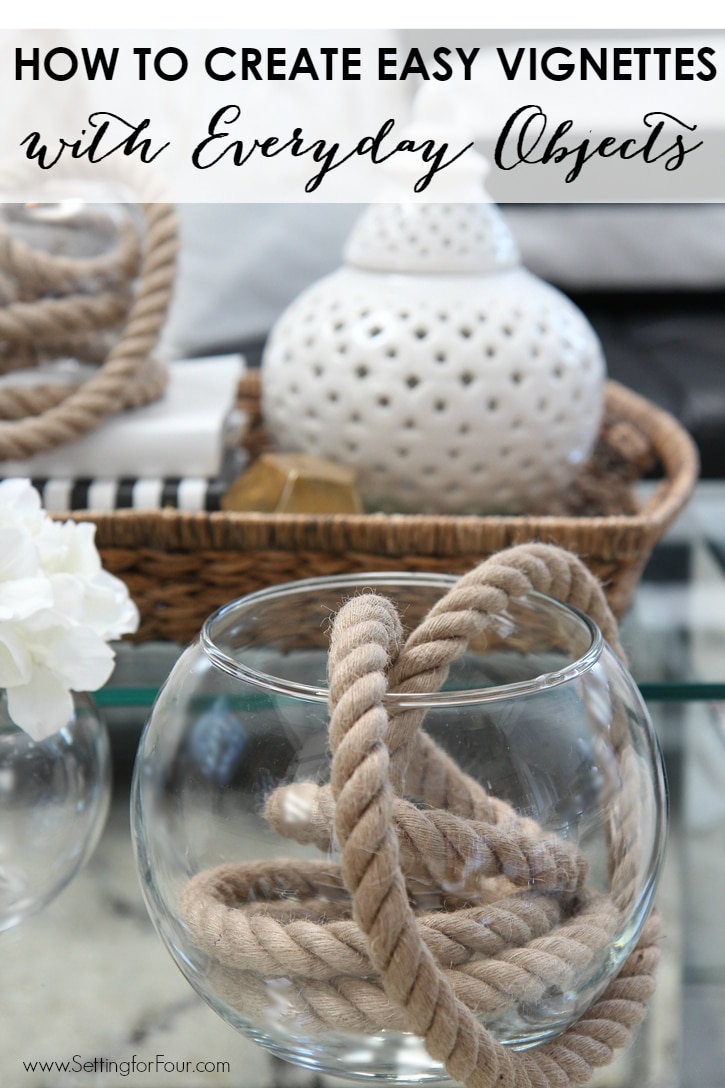 I was inspired to add this to my home by this magazine image from Canadian House and Home magazine.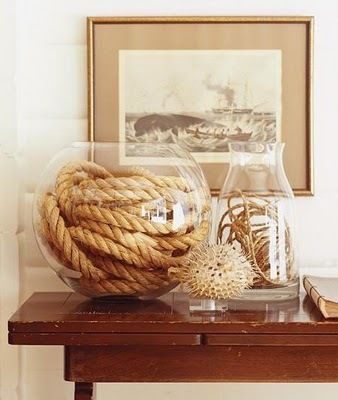 How to create this easy vignette using two everyday objects, rope and a glass bowl:
Add a coil of rope to a glass vessel, looping it and wrapping it around itself, to showcase it's natural colors and rough texture. Let some of it hang outside of the bowl or keep it all in the bowl, your choice!
I paired an over sized fishbowl with a chunky length of cotton rope which you can get here.
Let some of the rope hang outside of the bowl or keep it all in the bowl, your choice!
(Tip – wrap clear tape around the ends of the rope so they don't fray and unravel – you won't see the tape!)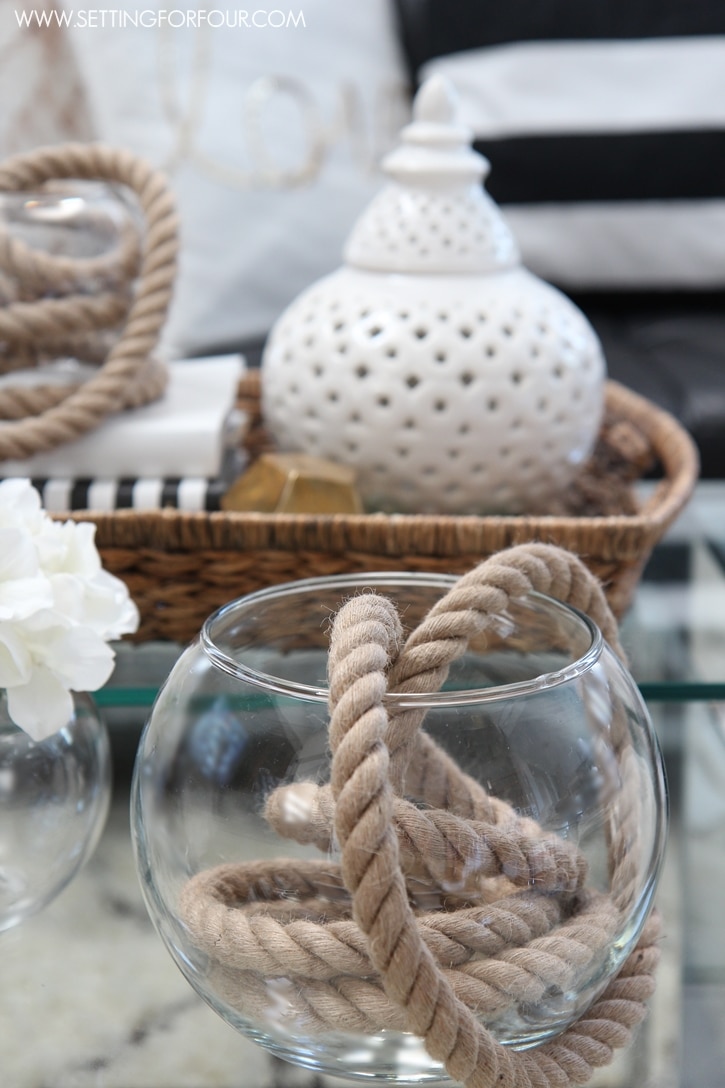 I love how it looks on our family room coffee table! The combination of the smooth glass and the rough rope is so gorgeous!
I made two up using different sized glass vessels. (Decor tip: One of the key secrets to great design and decor is repetition! Repeat accent items, colors and shapes!)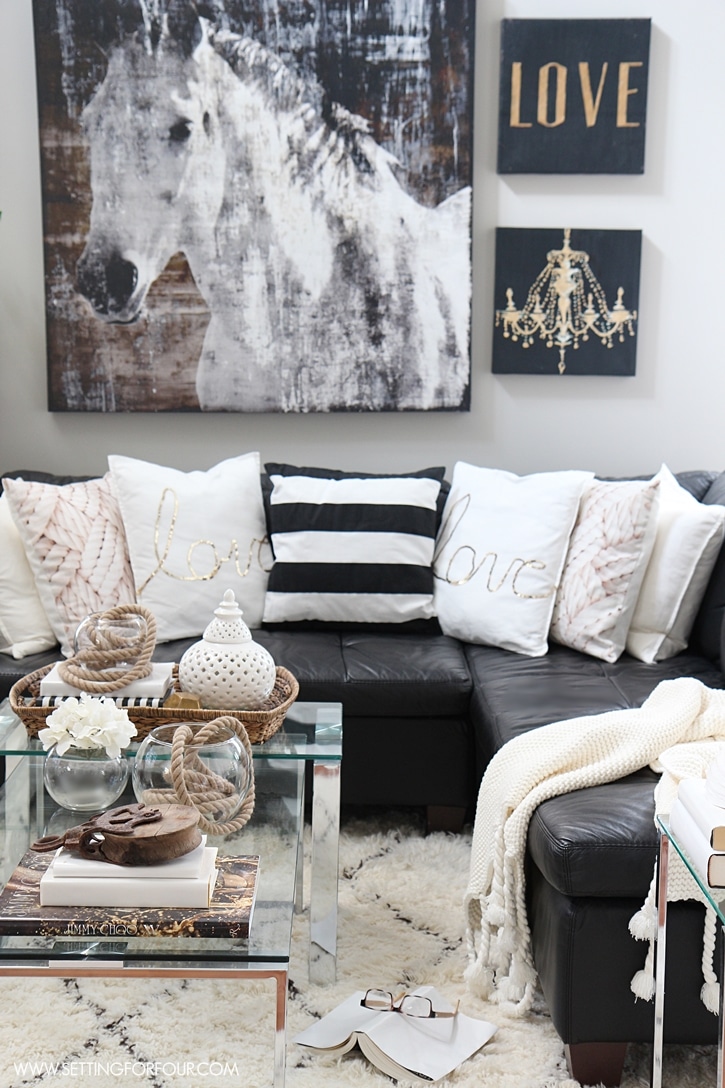 That's all there is too it! Simple right?
It's a fabulous way to add texture to a room and a quick way to create an easy vignette with an everyday object.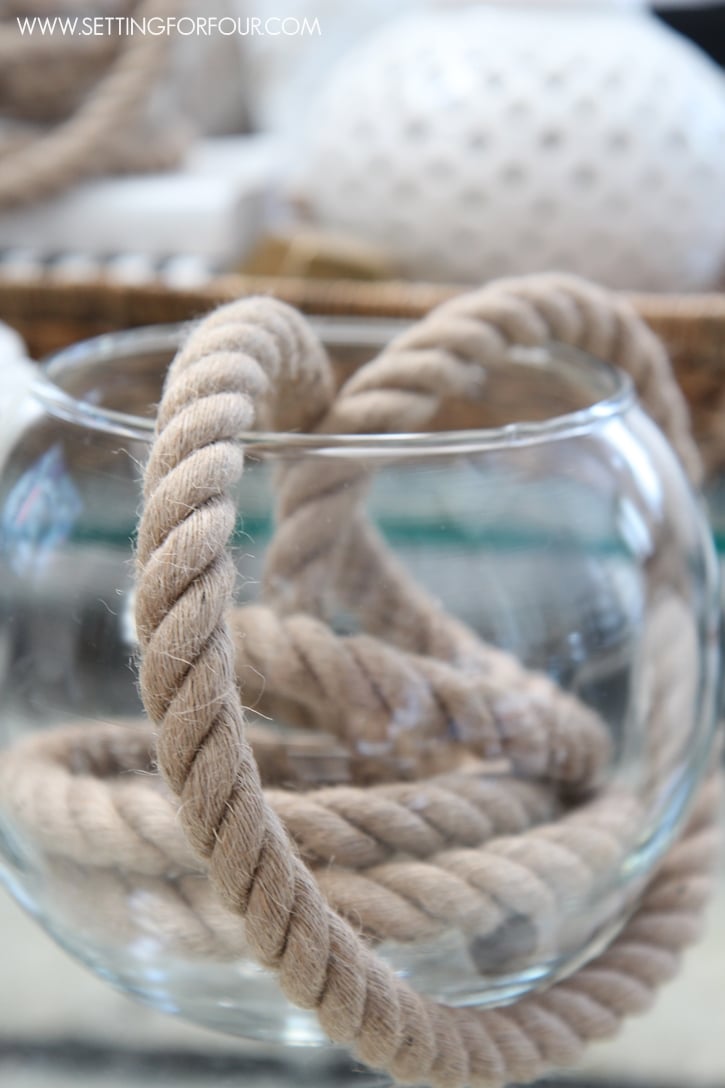 Here's another take on the magazine inspiration picture to show you how you can create a nautical vignette. I leaned a vintage nautical print onto a white dresser, added an aqua vase, some shells and my rope filled glass vessel and ta-da! One gorgeous nautical vignette! Do you like it?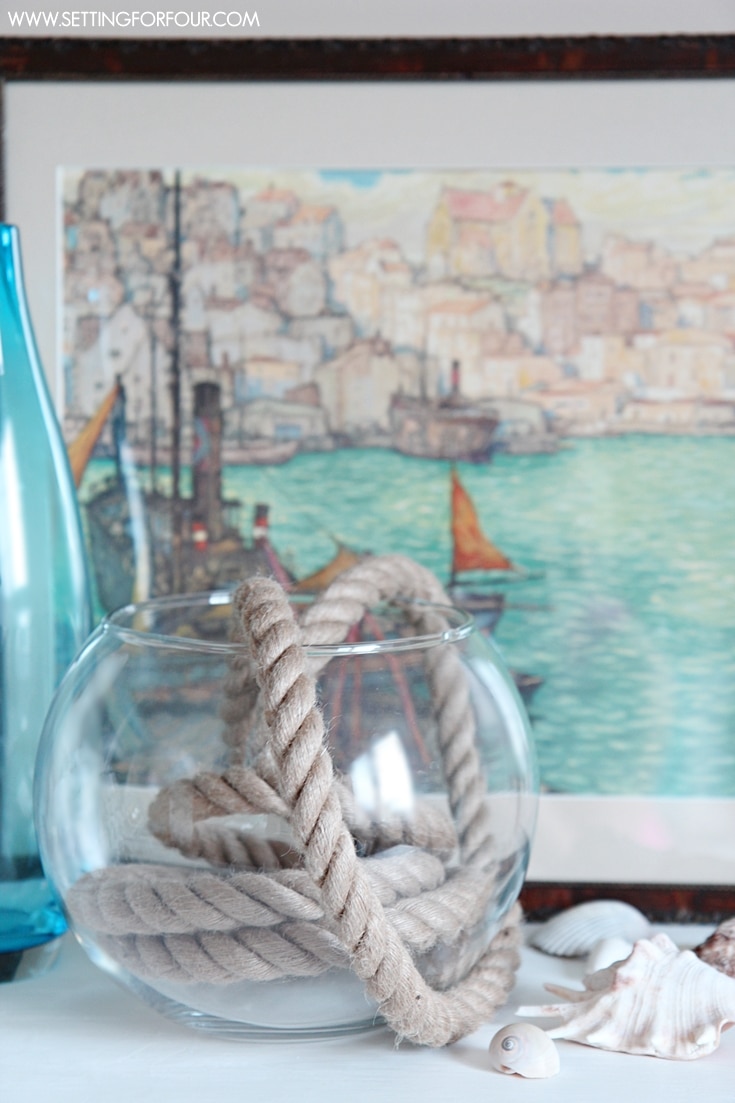 I hope you enjoyed learning this decorating trick and how I turn an everyday and basic item like rope into an interesting decorative accent for your coffee table, dresser or bookcase!
Don't forget to pin this to your DIY or Home Decor Board!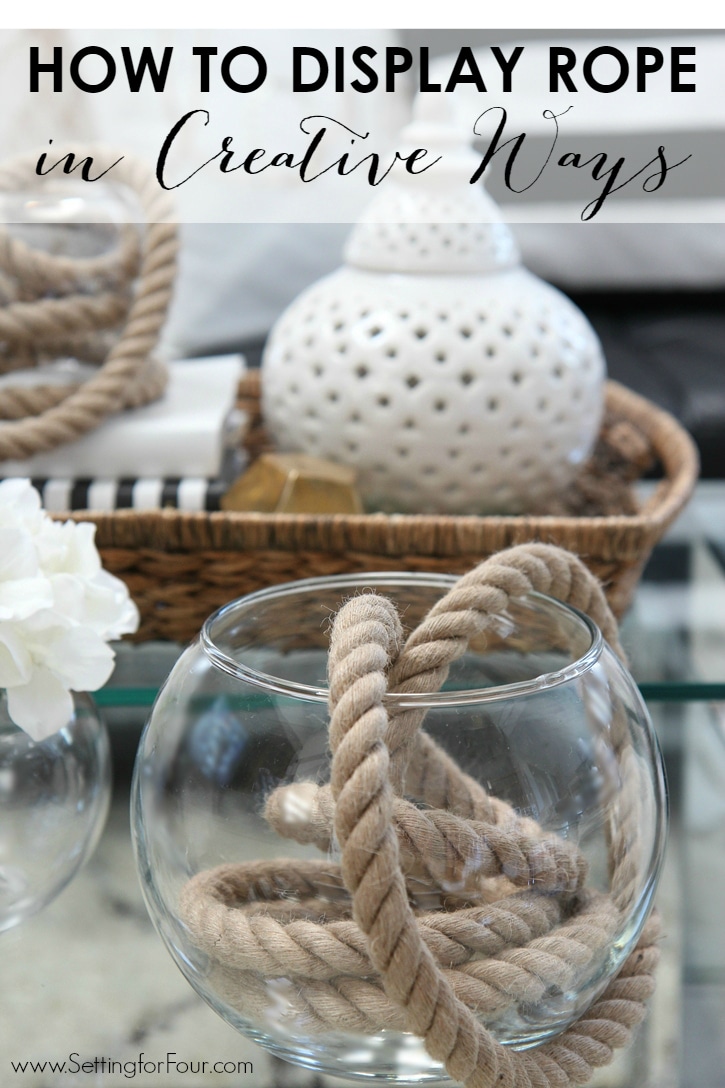 You may also like these posts!
DIY Rope projects you'll want to make now!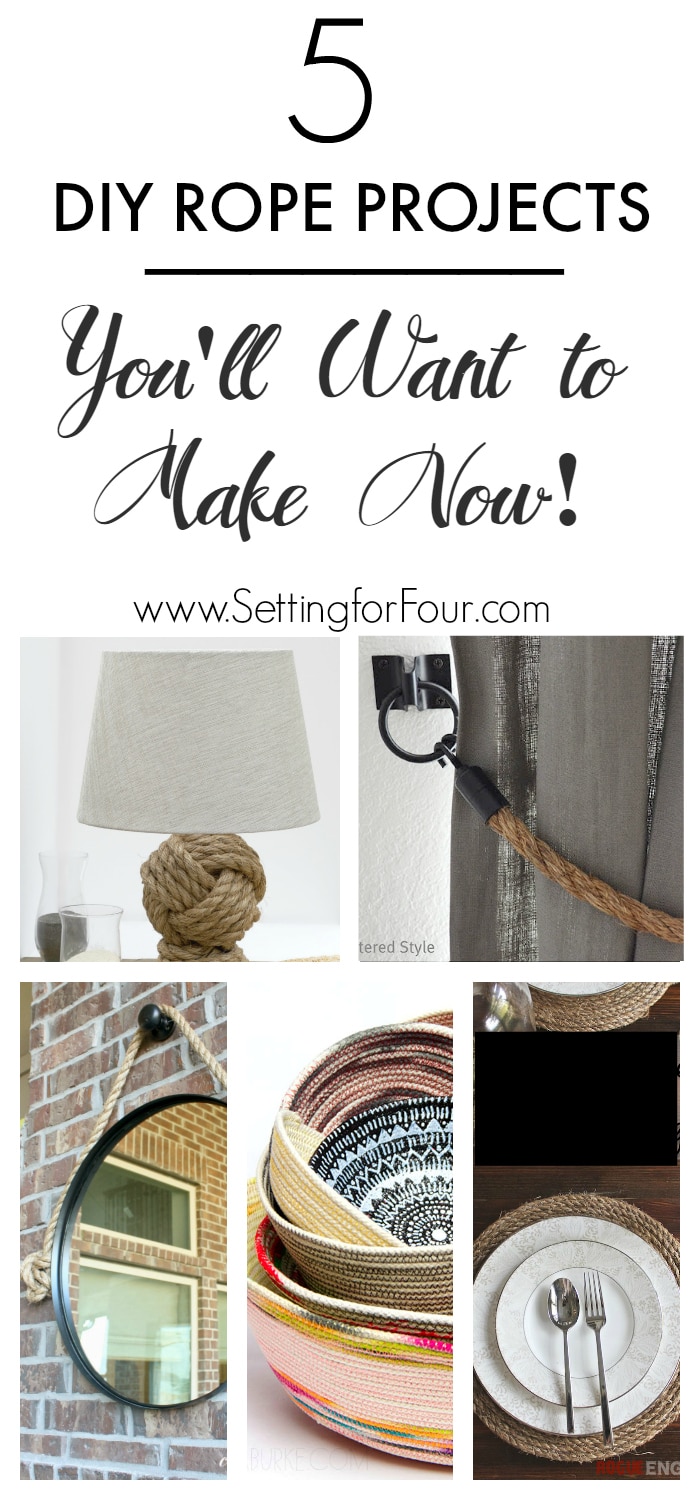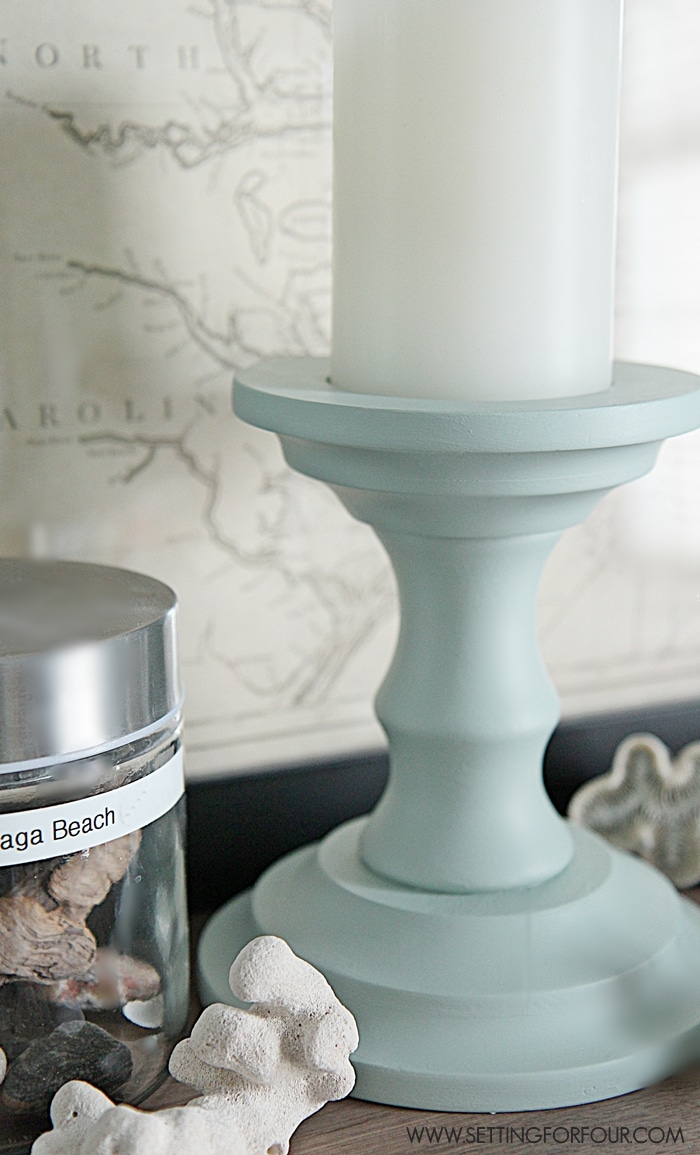 Paint a tray with Grey Wash finish