Today I'm sharing how to make Easy DIY Watercolor Abstract Wall Art!
Need budget friendly and quick art for your walls?
See how easily I whipped up this gorgeous DIY Watercolor Abstract Wall Art and created a large scale gallery wall for my living room.

Using large IKEA square frames and the Waterlogue App I turned a photo I took of a wave at a tropical beach we traveled to a few years ago into these 4 stylish graphic art pieces!
I love the focal point they create above my sofa and the color and pattern they add to the room!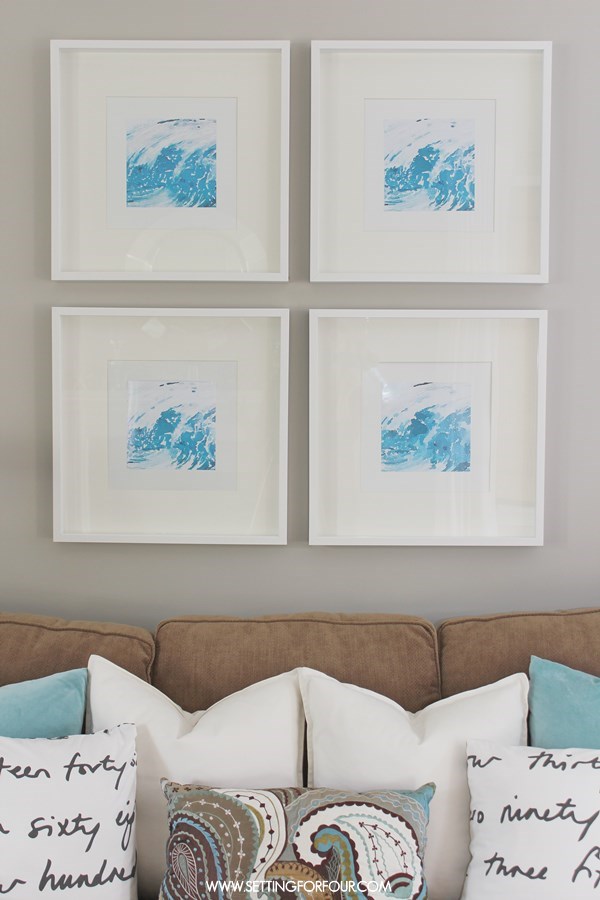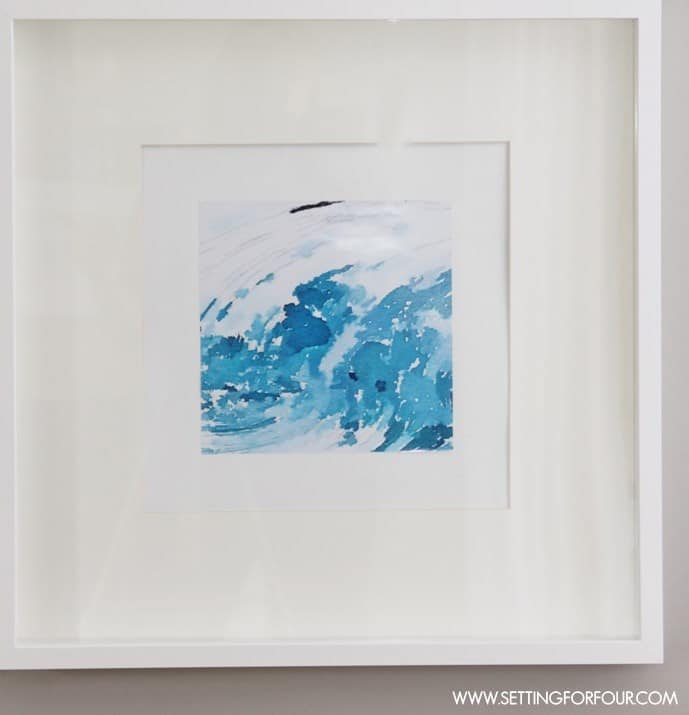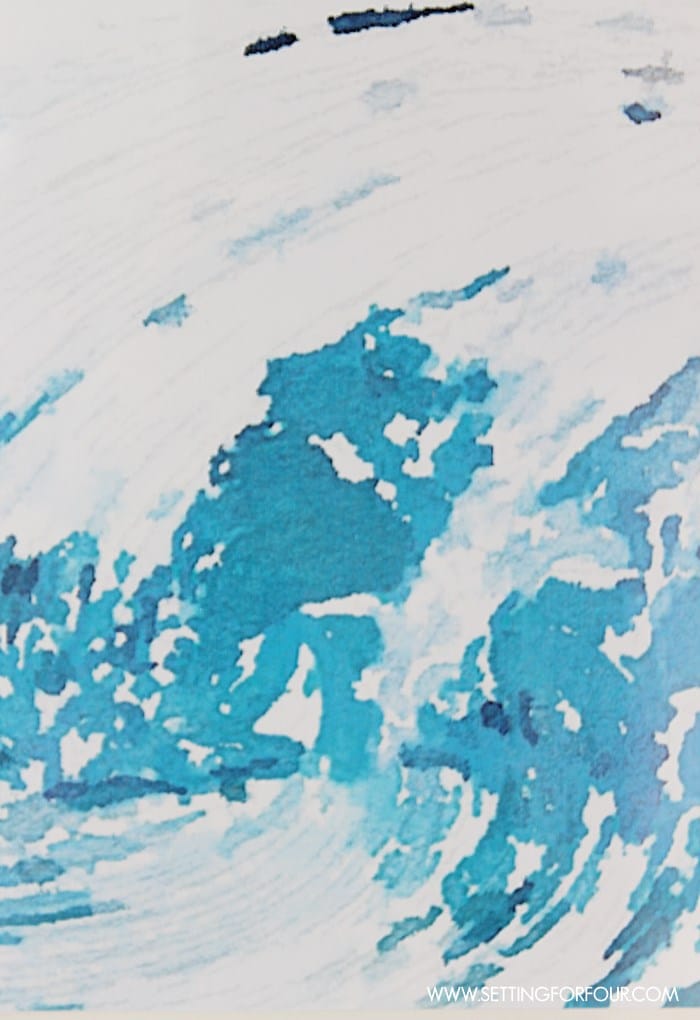 This post contains some affiliate links for your convenience. Click here to read my full disclosure policy.
Supplies:
Tutorial For Easy DIY Watercolor Abstract Wall Art
1. Using the Waterlogue app on your iphone or android phone turn a photo into a watercolor image.
Use 4 different Waterlogue settings to draw a different style of watercolor for your photo -this will allow you to create 4 different looking watercolor pictures.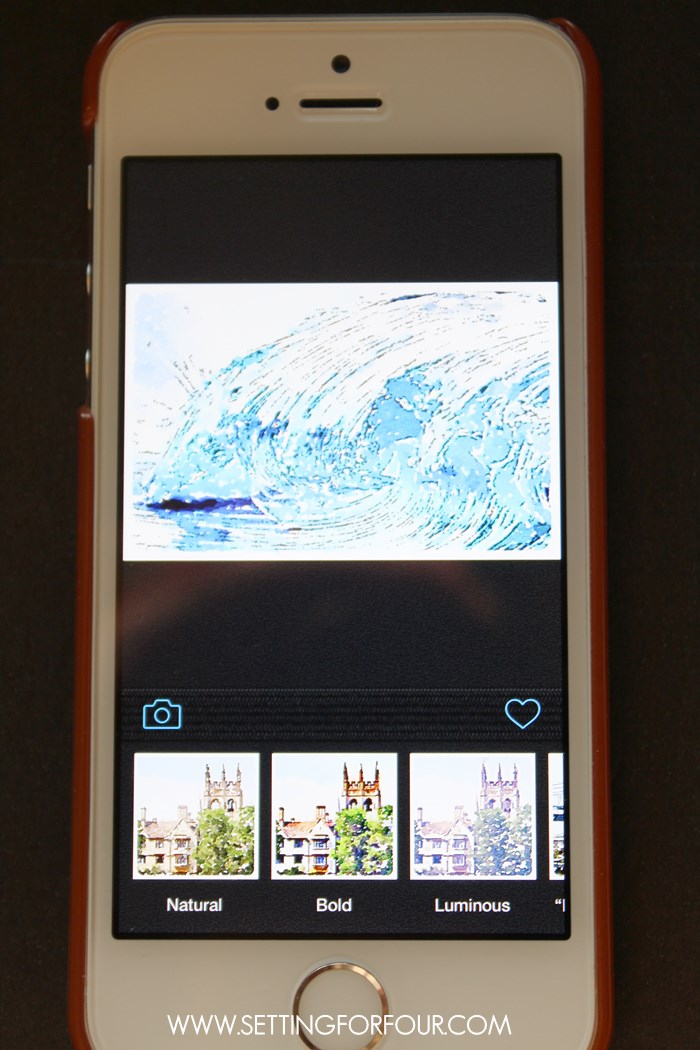 2. Upload the Waterlogue images to your computer.
3. Print on Photo Paper to fit the Ikea Ribba Frames.
4. Cut to size if required.
5. Place in frames and hang.
6. Enjoy your new watercolor graphic art!
I love how the watery blues in this watercolor art pick up the aqua accents in my living room!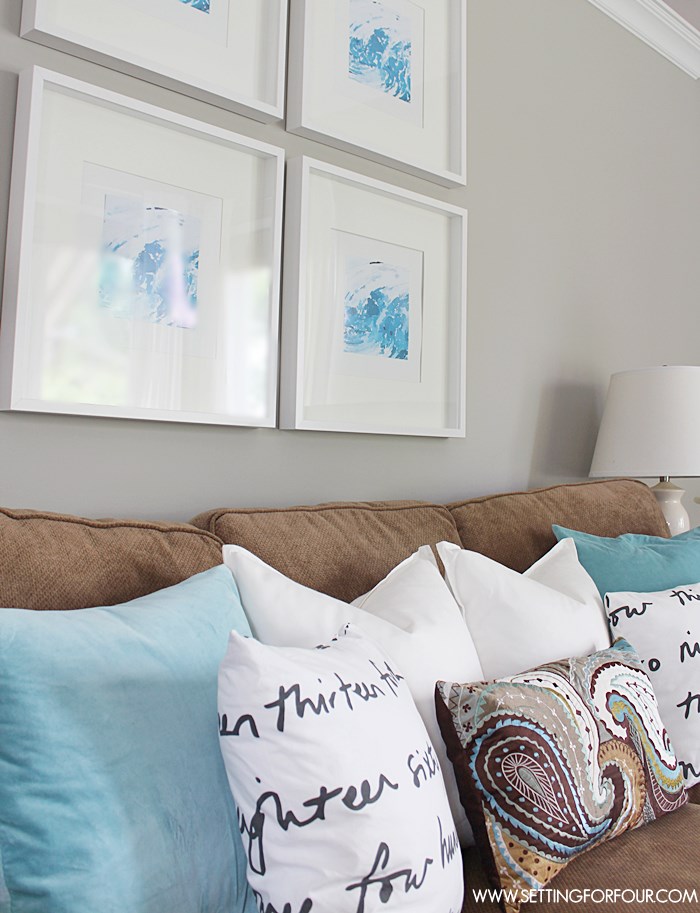 I hope you like this tutorial for easy DIY Watercolor Abstract Wall Art
This quick, low-cost DIY is an fabulous way to create unique, one-of-a-kind art for your home! Use photos featuring flowers, the beach, travels and architecture for beautiful abstract wall decor ideas!
This is an easy way for renters to add color and pattern to their spaces too!
See my living room makeover to see how quick and easy I added textiles to the room to give it the color and pattern it needed!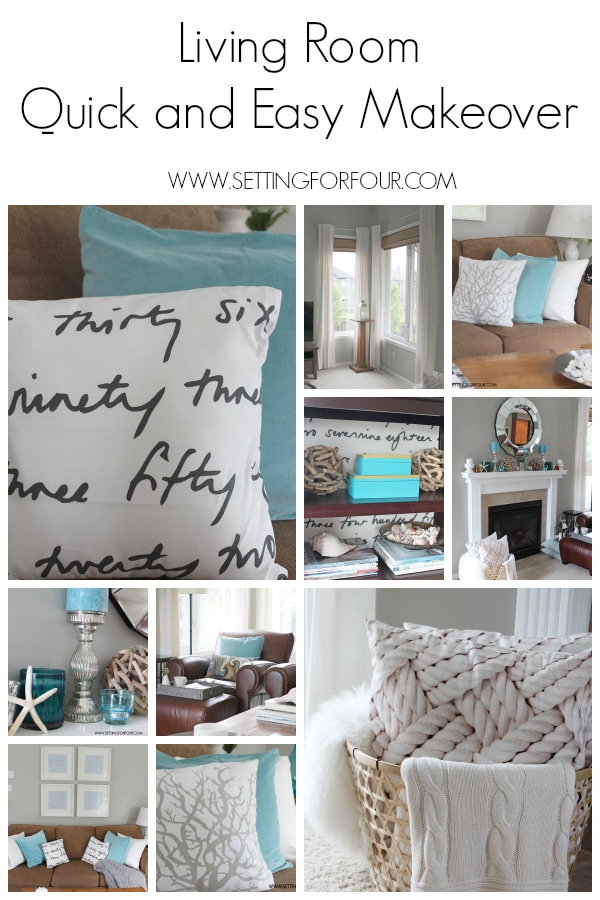 Check out my living room mantel decor in blue, taupe and white!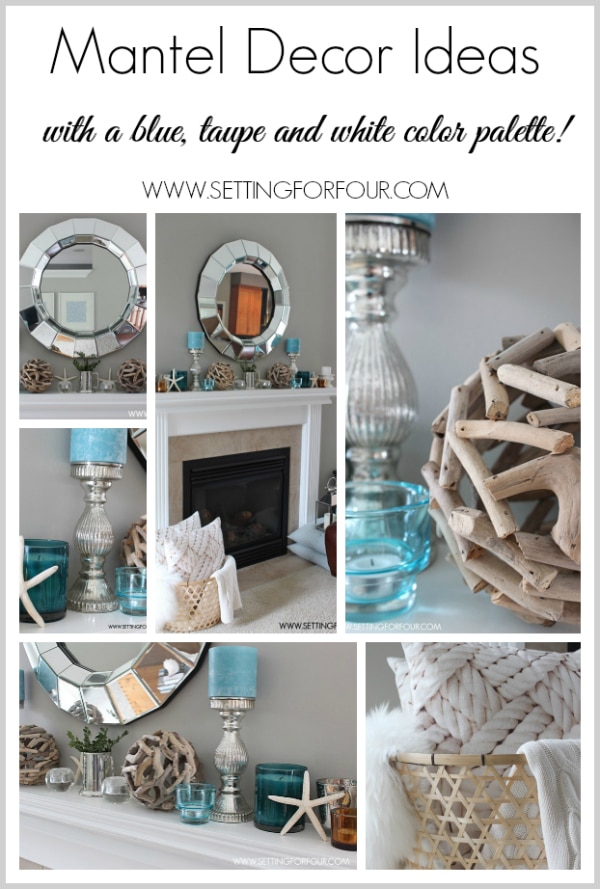 You may also like: