10 Super COOL Kids School Lunch and Snack Ideas – No more boring lunches! See these fun Back To School recipes for Moms.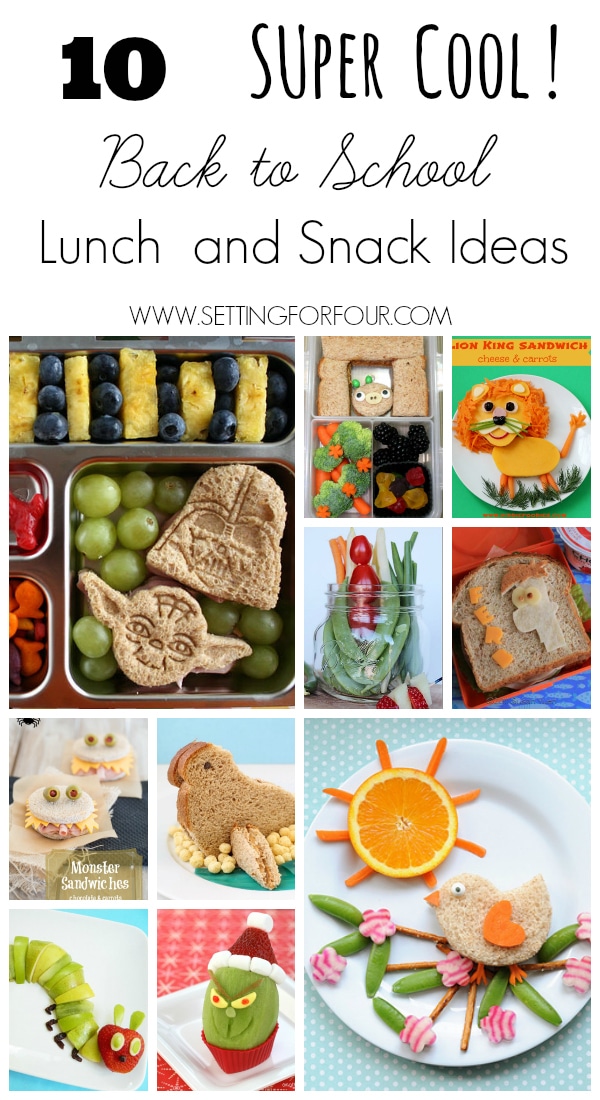 Back to school time is upon us already! Soon the kiddos will be returning to their lessons and studying hard – and healthy lunches and snacks are high on the list to keep fueling those busy bodies and minds!
This post contains some affiliate links for your convenience (which means if you make a purchase after clicking a link I will earn a small commission which helps keep my blog up and running but it won't cost you a penny more)! Click here to read my full disclosure policy.
I've rounded up 10 Back to School Lunch and Snack Ideas – hopefully you'll find some new ones to add to your lunch and snack prep routine:
This is adorable! A Pig PB & J sandwich Bento Box! With veggie's, fruit and Angry Bird gummies this Angy Bird Lunch from Glory's Mischief is such a fun back to school lunch idea!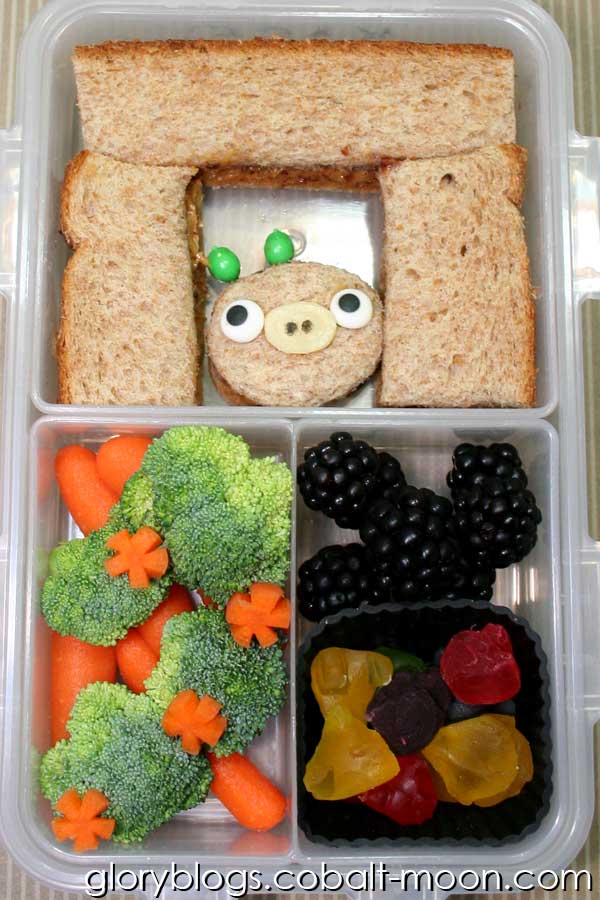 Here's a healthy and nutritious fresh veggie snack to serve in a mason jar! Healthy Colorful Back to School Snack for Kids from Setting for Four. My boys love noshing on fresh crunch veggies with this strawberry/melon garnish on a party toothpick!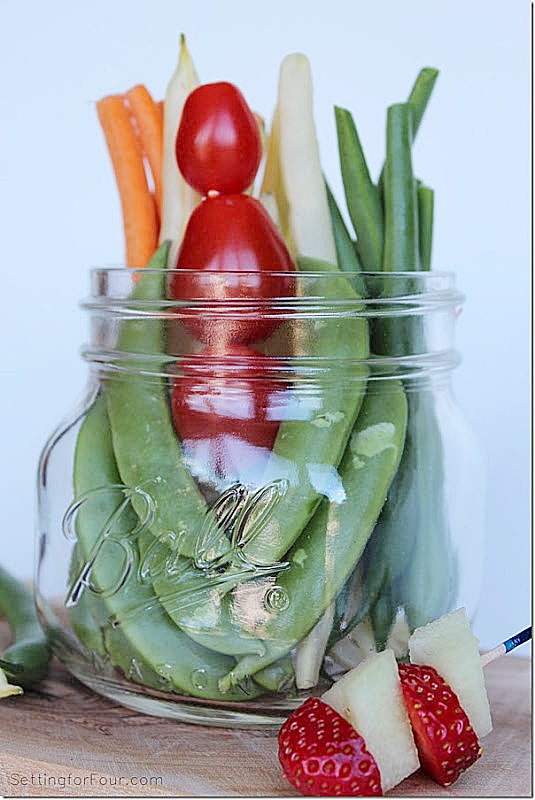 Apples for the body, a strawberry for the head, raisins for feet combine to make this Very Hungry Caterpillar Snack from Kitchen Fun with my 3 Sons!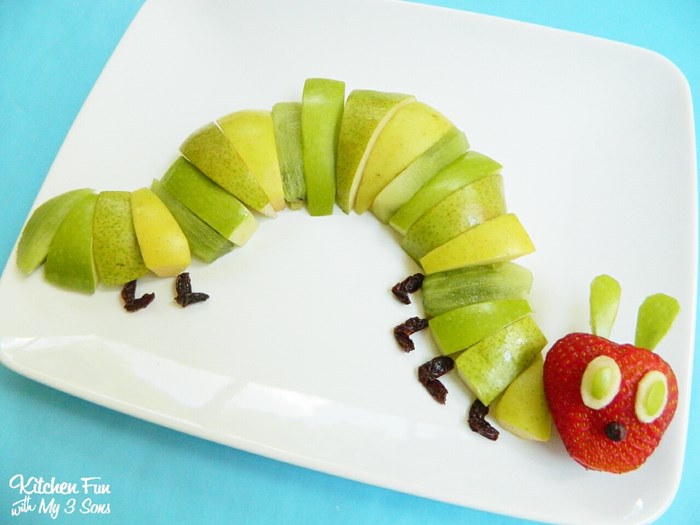 The force will be strong in your little ones with this Star Wars Lunch Idea – from Wendolonia. I love these bento box containers for kids with all the little compartments!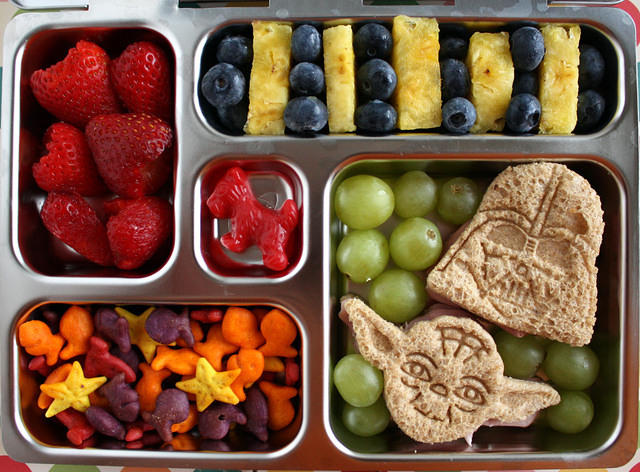 Give your kiddo a Monster Sandwich to make them smile! This fun lunch or snack idea from Chocolate and Carrots uses cut sliced cheese to give the monster it's teeth and round cookie cutters to make the face!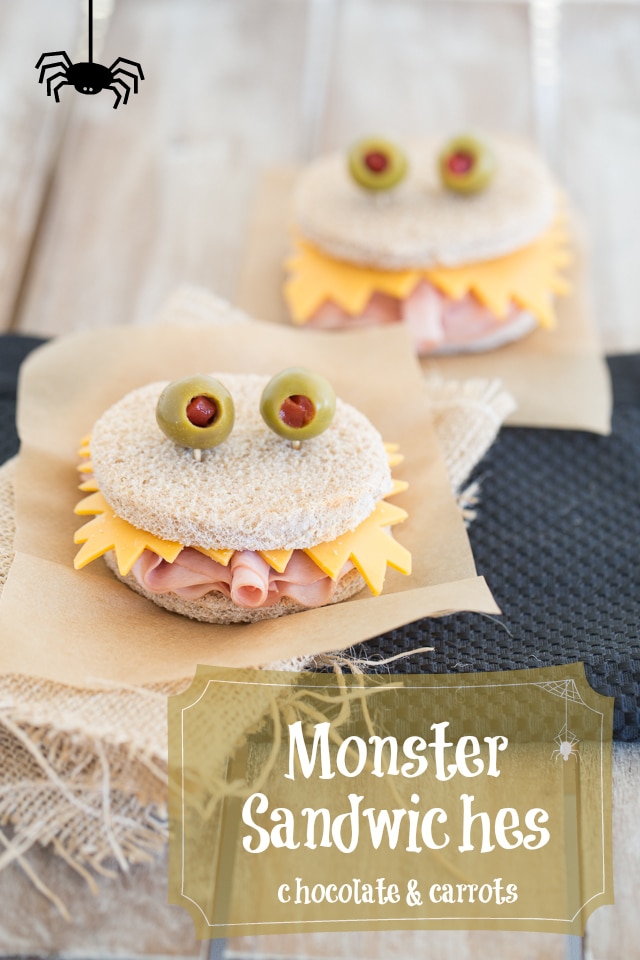 Remember the Lion King movie? Here's a healthy, fun Lion King Sandwich from Kiddie Foodies that combines ham, cheese, olives and carrots to make this 'roarng' good lunch idea!!
This is so interesting – a Birdie in a Blossom Tree lunch from Canadian Family. This creative food display will be a bit hit with the little ones! I love the little orange sun and pretzel tree limbs!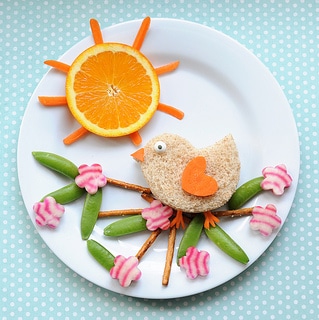 A classic movie and book in our house is The Grinch by Dr Seuss! Check out this grinchy snack idea: a kiwi topped with a strawberry marshmallow hat. From Another Lunch.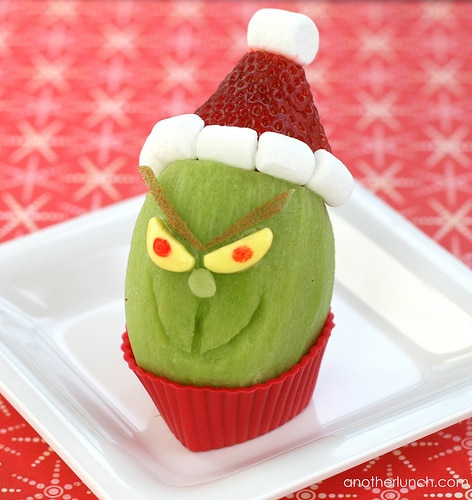 You'll be a super cool Mom making this DIY Ferb Lunch for the kids! From Bentos and More for Kids.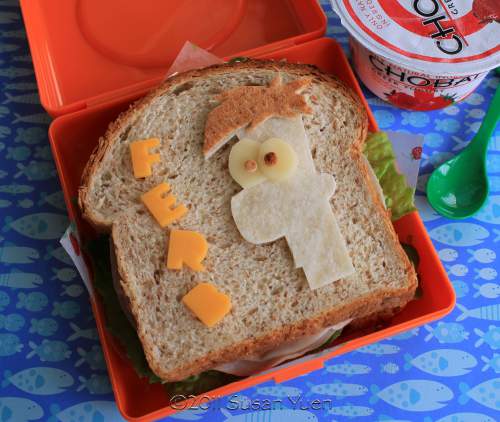 Isn't this Silly Seal Sandwich nestled in a bed of Kix Cereal a great idea for the kids? From Kix Cereal.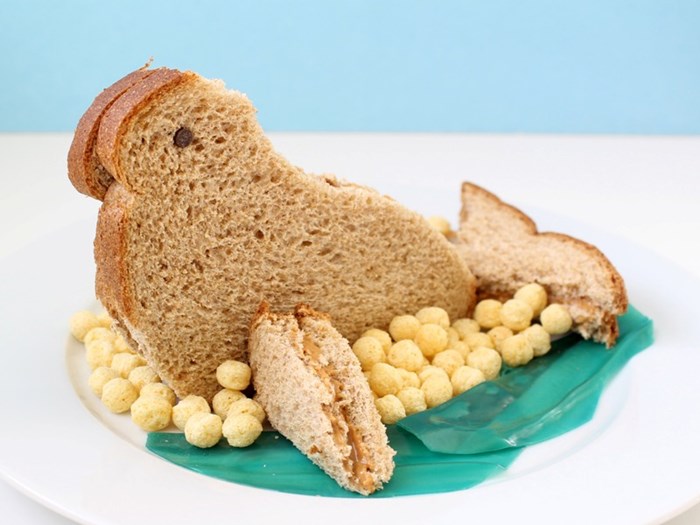 Don't these lunch ideas look fun? They're guaranteed to beat the dreaded 'boring lunch syndrome' I think!
You may also like:
Back to School Morning Routine Made Easy: 5 Tips
Turn Kids Art Into Tea Towels: Kids Craft